Preface to this letter – by Tony Farrell

I sent this letter, entitled "101 Damnations" to David Steel and to many leaders on The Rock, as a reminder of the reasons they should kneel before Christ, now in His Second Coming. David Steel reponded to me by emailing Christ directly. This initiated a reply from The Lord to Mr. Steel.

Christ's letter to David Steel is Part Two of these communications. It is a Must-Read. David's email to me is included with The Lord's Letter.

My letter below is Part One.

These messages – Part One & Part Two – give an idea of where we are at in our endeavor to have Gibraltarians recognize Crown Prince Michael in Gibraltar. As of today, no one else has responded to the 101 Damnations; and Mr. Steel has not replied back to The Lord.
7 October 2022

Dear David and The People of Gibraltar,

Ever since the governor came to Gibraltar the day after Commissioner McGrail retired, David Steel has clearly rejected The Real King Christ, and as such in the days and weeks following Elizabeth's funeral, this email, with its 101 links, is being sent not just to the governor himself, but to many significant others on The Rock, as a dire warning.

Please take note.

Isaiah – The Suffering Servant
53:3 He is despised and rejected of men; a "man of sorrows", and acquainted with grief: and we hid as it were [our] faces from him; he was despised, and we esteemed him not.
53:4 Surely he hath borne our griefs, and carried our sorrows: yet we did esteem him stricken, smitten of God, and afflicted.

The remainder of this email, consists simply of a list of 101 damnations for David and the people of Gibraltar. These 101 links should serve as final warnings. Without delay, the governor needs to come to his senses and confront the profane and wicked prince, the one named Charles III, who acts as one of the main front-runners secretly pushing out an evil global genocidal plan to depopulate the entire world.

The governor needs to stop pretending that all is rosy in the garden when in actual fact something terrible is afoot.

The governor needs to set an example for others to follow, and renounce his hopelessly misguided and ultimately doomed allegiance to Charles, in favour of The Real King, Christ.

Tony Farrell
Disciple of Christ, The King of Gibraltar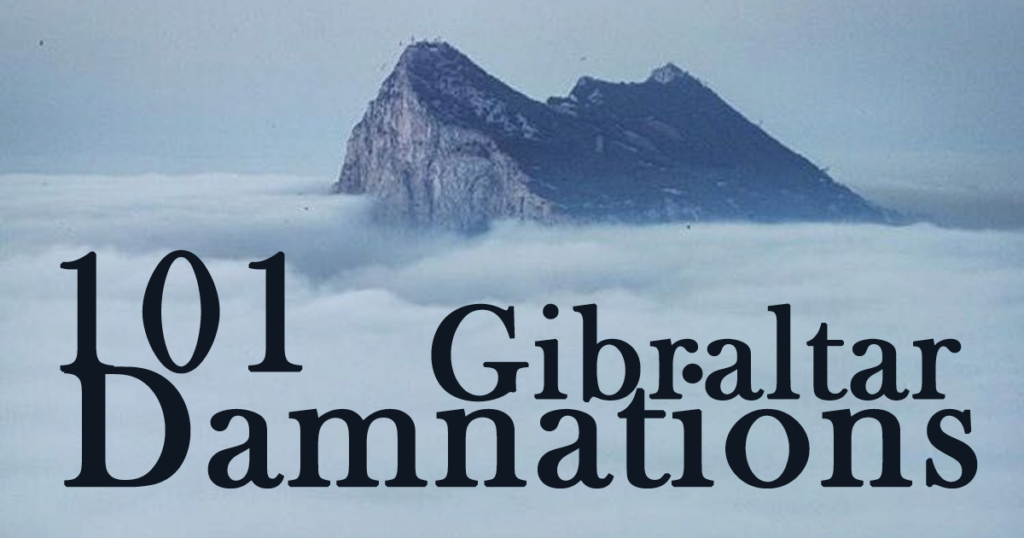 101 Damnations – A warning list for David Steel and the People of Gibraltar
Gathered from Gibraltar Messenger
1). The Ill-Fated Charles – As History Tends To Repeat Itself – What Will Happen To The Third Carrying That Fateful Name?
2). Charles as Defender of Faith is Another Sick Joke
3). PROFANE WICKED PRINCE CHARLES – Your day is come.
4). Irrefutable Facts about The British Throne and Christ
5). Why you must listen to Christ-JAH-Crown Prince Michael
6). The British Throne Belongs to Christ, Not Charles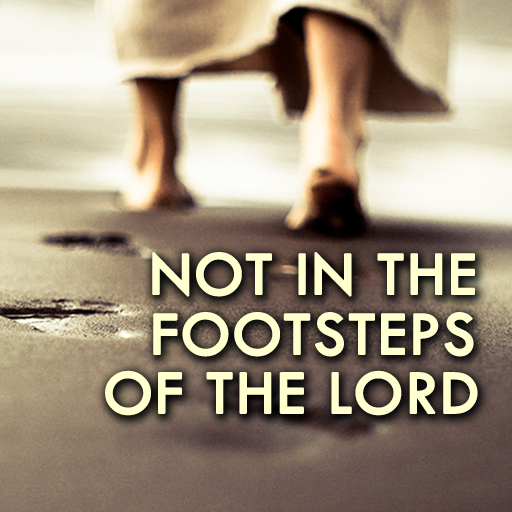 7). Not in The Footsteps of The Lord
8). The True Bible is The King of kings' Bible
9). His Mount, Her Mound, The Cave & The King's Highway
10). The King's Highway Talk
11). My Walk With The Lord
12). On this Gibraltar's National Day – Sign of the Times?
13). As in the days of Noah, so shall The Second-Coming of Christ be
14). His words are Spirit, and they ARE LIFE
15). Become a true servant of Christ
16). Is Christ The Good Shepherd Calling You?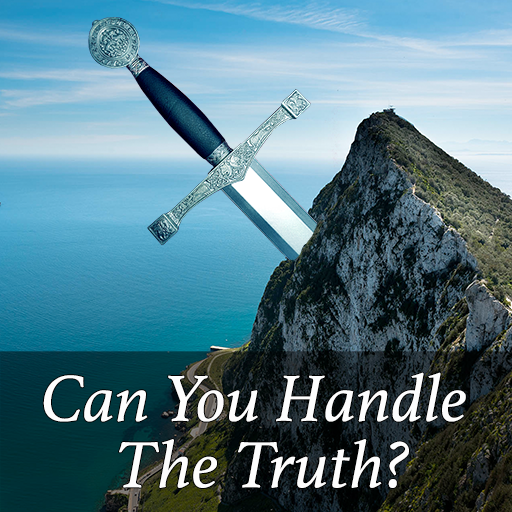 17). To Every Man and Nation Comes the Moment to Decide
18). It's finally here! The Little Book is finally in Spanish.
19). Billy Graham – The British Crown and Christ
20). Guaranteed Solution to Every Problem on This Planet
21). Can You See Christ in His Second Coming? He Has Already Cast His Net
22). A Golden Opportunity To Switch Sides
23). You're Positioned to Change the Course of our World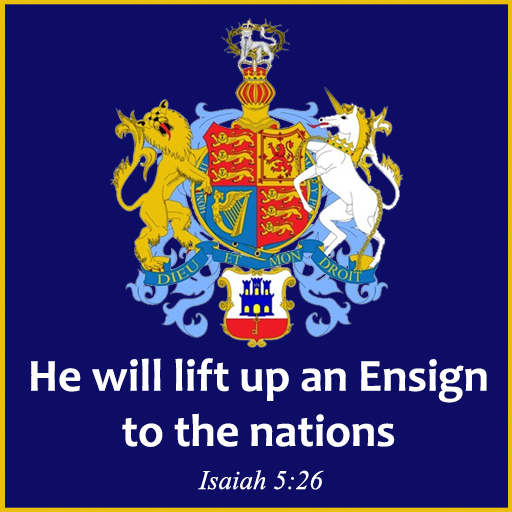 24). Christ's Kingdom is being set up Now, Gibraltar at the Forefront
25). Bible Mysteries Explained Clear as Day by Him
26). Time for a Major Change – in you
27). Public Service Announcement about Christ as King and Governor
28). Are You Ready to Join Christ in His Father's Work?
29). The World Is Full of Liars
30). He is a true Champion of God, and for God's Laws
31). Just desserts – The 4 Turnovers
32). Crown Prince Michael in Gibraltar and a Proposal for Elizabeth
33). He is everything I would expect the genuine Christ to be
34). The Governor's Dossier – Crown Prince Michael in Gibraltar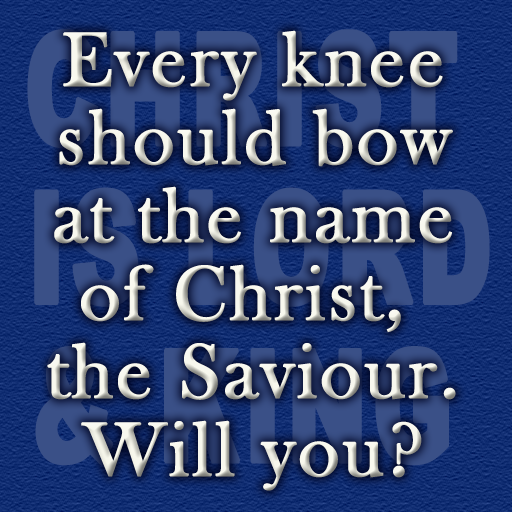 35). These Little Ones
36). There is no rest for the wicked
37). Please Consider This Proposal Ros Astengo
38). The Scriptural Marks of True Israel
39). The Scriptural Marks of Christ
40). Whether you realize it or not, you are at a crossroads, as is Gibraltar
41). What if you were part of a massive lie and then realized the real truth? What would you do?
42). Beyond The Honour's List
43). The Openshaw Report
44). OH! I SHOULD SO LOVE TO LAY MY CROWN AT HIS FEET
45). Policing The Corona State by Tony Farrell in Gibraltar
46). The story of Muad'Dib, producer of the 7/7 Ripple Effect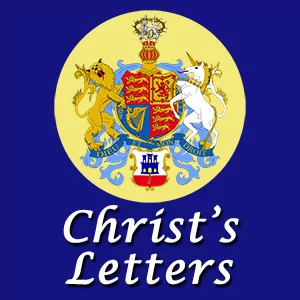 SEVEN HIGHLY SIGNICANT LETTERS FROM CHRIST
47). Life or Death: Pharmaceutical "Plandemic" Poisonous Vaccines, or the Healing of the Holy Spirit – Your choice.
48). The reality is that Gibraltar belongs to Christ – ALL of it – NOT to the fake queen's fraudulent government
49). Here's a reality-check for you all
50). Regulations
51). Exodus to Christ
52). Message from Christ to Gibraltar about God's Law petition
53). Why Has Christ Chosen Gibraltar?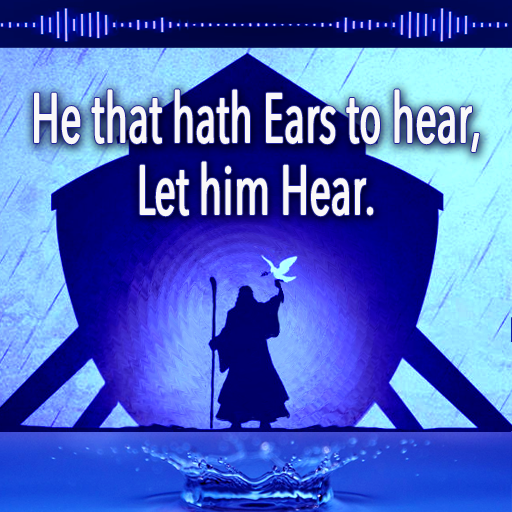 RESOURCES
54). Finding YOUR Way Home
55). JAHTRUTH
56). CHRISTS.NET
57). The Challenge To Sovereignty and Jurisdiction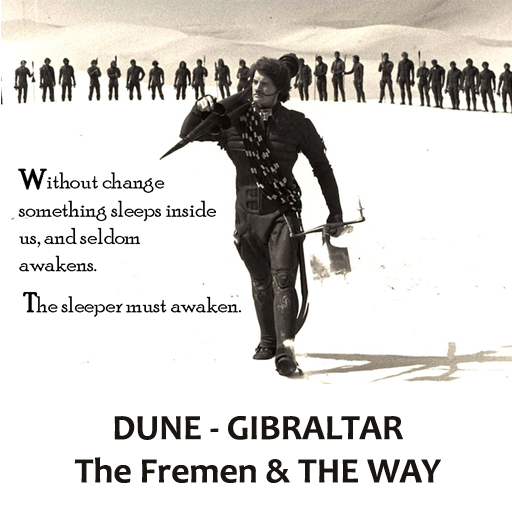 IN DEPTH REPORTS
58). A Global Gibraltar – That's The Plan
59). Gibraltar's Gamble with 5G
60). Gibraltar's Interest in China's Belt and Road Initiative Might NOT BE in the Best Interest of Gibraltar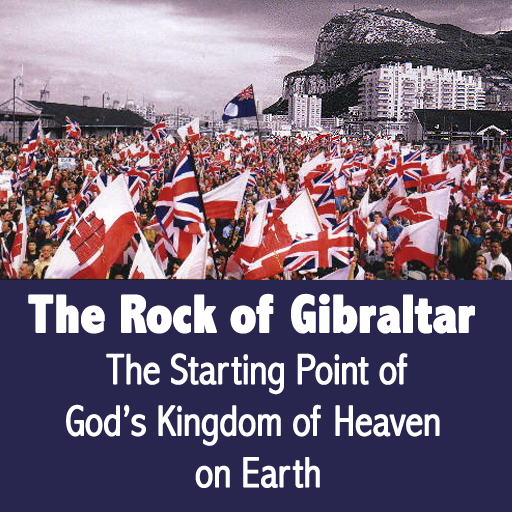 61). Commissioner's On The Rock
62). Amicus Curiae Brief and Affidavit of Truth
63). Petition to the Gibraltar Parliament Demanding the Return to God's Law
64). YOU ARE A SLAVE – Rejection of God's Authority by the Courts & Crown
65). Vote for Christ and God's Perfect Law of Liberty
66). Gibraltar's Sovereignty Is God-given and Protected By God
67). The Camp of Gibraltar and the Rock of Gibraltar; Origins, Today and their Bright Future
68). Uniting The Campo Under Christ Not Madrid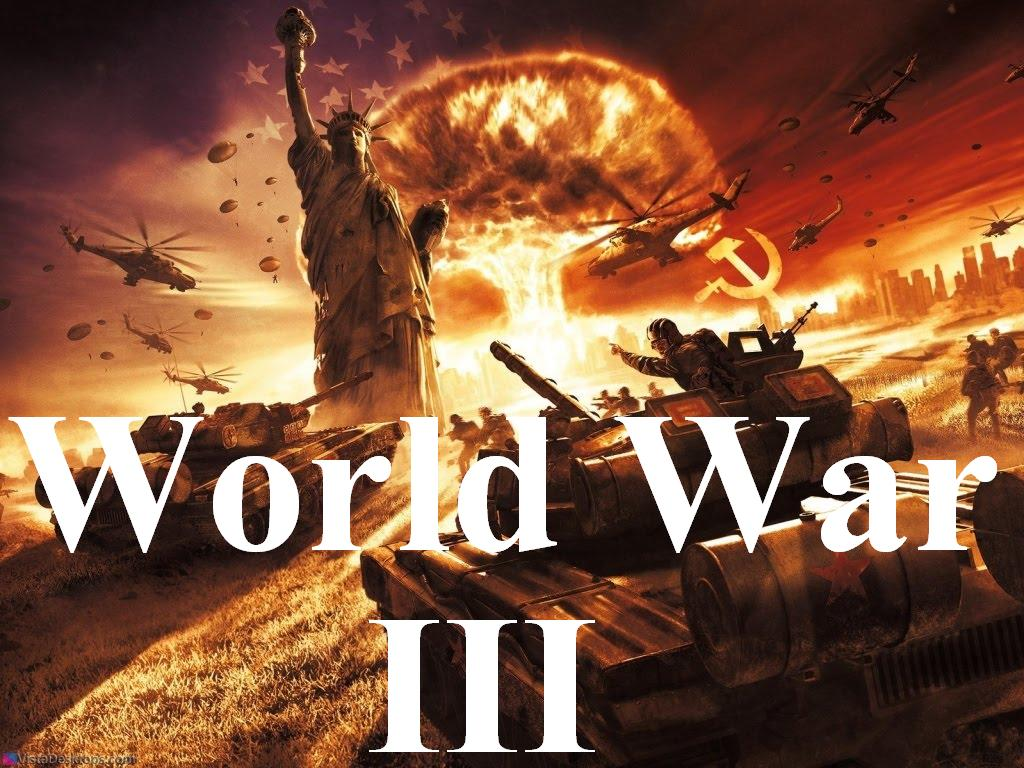 WORLD WAR III
69). Nuclear war with Russia seems to now be a deliberate, planned, action by the West
70). Has WWIII Started?
71). August 14 – Is this the Summer of 1939?
72). World on the brink of nuclear catastrophe – Moscow
73). US will send warships through Taiwan Strait "in the coming days," US Naval Institute reports
74). China Releases War Video as Pelosi Looms Large Threatening to Personally Invade China
75). China to carry out 'targeted military operations' in response to Pelosi's visit to Taiwan
76). Russia claims US 'directly involved' in Ukraine war
77). On Navy Day, Putin says United States is main threat to Russia
78). China Is Issuing The Same "Red Line" Warnings About Taiwan That Russia Issued About Ukraine
79). China reveals footage of launch of missile resembling 'aircraft carrier killer' hypersonic weapon
80). The bulk of the Air Force's F-35 fleet just got grounded over faulty ejection seats
81). German Weapons Failing in Ukraine
82). Massive escalation of Russia's invasion of Ukraine being planned as Donetsk People's Republic leader seeks "liberation" of "all Russian cities" in Ukraine
83). Lavrov arrives in Ethiopia, last leg of his tour of Africa
84). Russia regrets Israel's attitude towards Ukrainian conflict
85). Five months into the Special Military Operation – a summary
86). Arms makers scramble to defeat Putin's hypersonic missile threat – Against which The West has NO Defence
87). DGTV – For people who want The Truth, NOT propaganda (Govt. lies)
88). Russia tells Jewish Agency to leave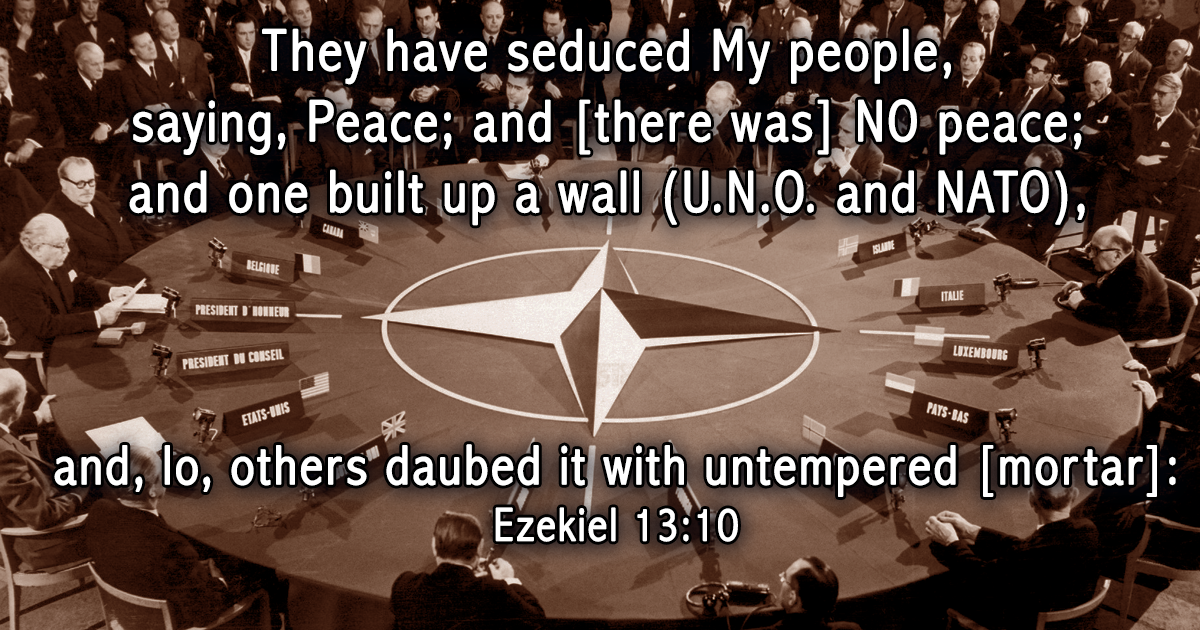 89). Leader tells Putin: NATO knows no boundaries, had to be stopped
90). US Signals Ukraine It Can Use HIMARS Against Russian Targets In Crimea
91). Ukraine conflict is already a world war – Serbia
92). 'World War III has already begun – London is 'first to be hit' (Russian TV)
93). New York City Begins Preparing Population for NUCLEAR ATTACK
94). Russia says it's ready for 'big, colossal war' with NATO
95). War with Russia as "predicted" by Illuminati Top-dog Kissinger
96). Russia Bans Jewish Agency
97). Russian Navy Takes Delivery of First "Nuclear Tsunami" Submarine
98). The president cautioned Russia's rivals against attempting to defeat it on the battlefield
99). American rocket explodes seconds after launch
100). Russia 'sends a message' with first missile attack on Israeli jets in Syrian war, expert says
101). Russia launches largest submarine to be built in 30 years
Both letters – Part 1 & Part 2 – have been added to Crown Prince Michael in Gibraltar.