Katharine Frisk has asked the question that many billions of people have asked over the millennia, and she says her article is only an attempt, writing: "This is a difficult article for me to write. But the question has come up time and time again on many platforms: Where does evil come from? I am going to attempt to answer this question. And please note it is an attempt, so bear with me, be patient.
The answer to the question is extremely simple,
so simple that it hides in plain sight.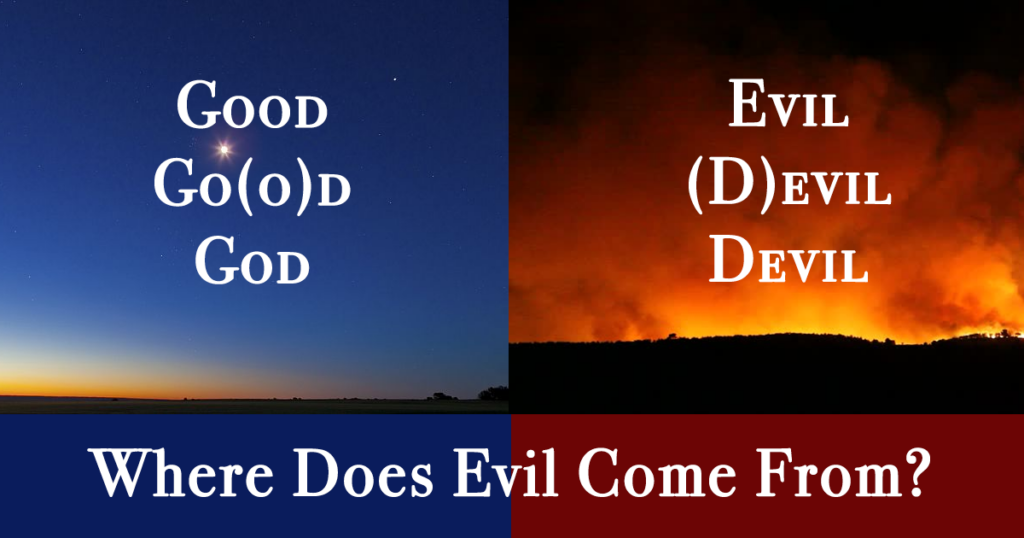 If you put a letter D in front of the word evil – Devil – you will instantly see where evil comes from. If you put another O in the word God – good – you will see where good comes from.
Yes, it IS that simple. The Truth usually is.
Lucifer now known here on Earth as Satan (the Opposer) and The Devil (Liar/Slanderer – John 8:35) has deceived and confused everyone using his organized religions, that he has deceived people into believing belong to God, when the opposite is the truth, that is that they belong to Lucifer (Revelation 12:9).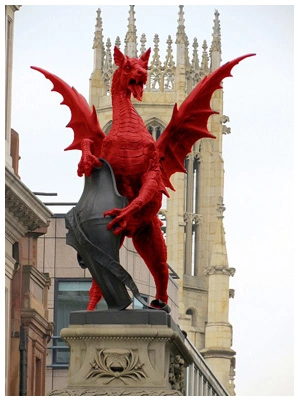 King of kings' Bible – John 8:35 Ye are of [YOUR] father the devil, and the lusts of your father ye will do. He was a murderer from the beginning, and abode not in the Truth, because there is no Truth in him. When he speaketh a lie, he speaketh of his own: for he is a liar, and the father (inventor) of it.
King of kings' Bible – Revelation 12:9 And the great dragon was cast out, that old serpent, called the Devil, and Satan, which deceiveth the whole world: he was cast out to the earth, and his angels (you – Luke 9:55) were cast out with him (Matthew 25:41).
Every normal Human+Being has two telepathic voices in their head – a good one and an evil one. They are God and the Devil/Lucifer respectively, speaking to you telepathically. Lucifer tempts you to do evil for temporary worldly rewards, and God tells you not to do what Lucifer says, because you KNOW it is wrong, because He tells you so. God is the voice you think is your conscience.
You are then allowed your free-will to decide whom to obey, and, sadly, most people obey Lucifer, whether knowingly or unknowingly, and that is why things are so bad, and getting rapidly worse, as more and more people become influenced by him and their music, screen and other idols, who have sold their souls to the Devil, for temporary, worldly fame and fortune, as some of them openly admit.
All of this is explained in detail, and so much more, in The Way home or face The Fire – the title of which is self-explanatory.
There are testimonials on the website, that you can read, from just some of the many people whose lives the Book has changed for the better. Hopefully you will become one of them. If you are truly a Truthseeker then this is what you are searching for – the unadulterated Truth.
"The Way home or face The Fire" is the most extraordinary Book on the face of this Planet (Earth). It shatters every lie since the beginning of the War in Heaven led by Lucifer and his Angels – a Testimonial."
Peace be upon you,
Christ