Every able bodied male over the age of 20 should be trained in the safe use of firearms and have a weapon in his home like the peace-loving Swiss do.
An In-depth Article Series
This series reveals in detail where and how ancient Babylon migrated, transformed and infiltrated every worldly institution today.
The Old Covenant, New Covenant and Holy Koran
Correctly translated and interpreted, in perfect harmony as One Book… As it was always intended to be.
Did YOU know that the Koran COMMANDS its readers to read the Bible and keep The Covenant in the Torah?
It contains the books in the correct order and includes the removed books.
THE ASK DISK INCLUDES – HOW TO ORDER IT
• The Way home or face The Fire 
• The King of kings' Bible
• The JAH Website of Truth
• (Your Daily) YODA – JEDI Master Training
• JAH's Radio Interviews
A Russian counter-attack on Israeli forces in Syria has raised fears of a potential escalation to the conflict, with experts fearing a similar provocation "within days".
Unfolding prophecy from the Book of Ezekiel.
– with enough firepower to take out an entire large city and a fleet of mini-subs to cut undersea Internet cables
Russia's military capabilities have been making headlines, from drills in the Mediterranean Sea to the trial deployment of the largest submarine ever made – The Belgorod.
I know it is difficult, when the sun is shining, and seeing loved-ones, or Gad-ding-about your business, to come to terms with the fact that things are not going to continue as they are, indefinitely, and that you need to be preparing for WW3.
It appears that the government is determined to ignore, or reject, good advice, and defiantly put your future in jeopardy. We previously warned you about your vulnerability to missile/bomb attacks upon your water-supply, in the coming world war.
During the next phase of WW3; that the Illuminati Nazi Banksters are itching to start, because they have no way to fix the world economy and want to exterminate 95% of the world's population via wars, vaccines, and more.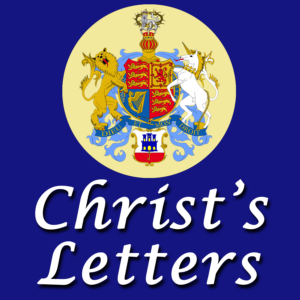 The Gibraltar Messenger features Letters from Christ with key messages on important issues. They are for Gibraltarians – as well as everyone else in the world. Please consider them carefully – Christ's Letters.
THIS LITTLE BOOK IS A MUST-READ