Subscribe to receive post notifications by email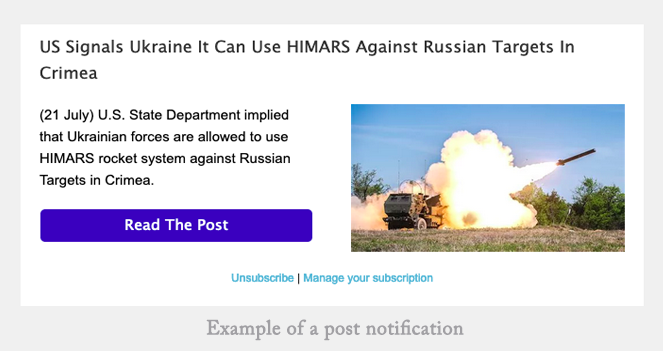 When Gibraltar Messenger publishes a new post, you will receive an automated email featuring the titles, excerpts and images of the latest additions.

To subscribe, simply enter your email address below and select the type of notification you would like to receive.

To change your email address, notification frequency, or to unsubscribe, please select the "Unsubscribe / Manage your subscription" link at the bottom of a post notification that you receive by email.
You can select more than one option.
"Special Notices" is to receive important announcements. If you select just Special Notices, please add Gibraltar Messenger to your browser's top sites and/or bookmark the homepage to keep up on the latest posts.