"Let the words of my mouth, and the meditation of my heart, be acceptable in thy sight,
O LORD, my strength, and my redeemer."
30 August – by Richard; published by Tony Farrell.

Dear David,

I hope this communication finds you in good health. I am writing to you today about a very important proposal potentially involving Elizabeth and The Lord, who is here now in His Second Coming. My understanding is that it has been proposed by a friend of mine that Elizabeth be invited to come to the Rock of Gibraltar to lay down her Crown at His Feet, and kneel before Him on an historically important anniversary date of 22nd April 2023 at St. Michael's Cave.

For my part, I'd dearly like to feel able to consider myself as still a friend of Muad'Dib, a name which when translated into English, means Teacher of Righteousness, and I know from meeting Him many times over, that Muad'Dib, The Gibraltar Messenger, is The Laird of lairds and King of kings. I don't want to harm the cause in any way, by any keyboard clumsiness on my part, so I thought, as a British Army Veteran from Lanarkshire, "brung" up in Bellshill, with a critical eye on a stone imitation held inside a castle on a rock in "Auld Reekie", that it might somehow find favour with The Laird, to briefly write to you, in your capacity as a Royal Navy Veteran from Lancashire, now holding executive oversights on a Castle named Leeds on a river called Len! In short, I like the sound of the proposal and would dearly love to see it happen next year, hopefully with your special input, Vice Admiral, Sir. You have before you an incredible choice. It's a choice that is encapsulated well in a great poem from America by James Russell Lowell. It's a poem I read in an Edinburgh courtroom earlier this year, and is apt for me to call upon now.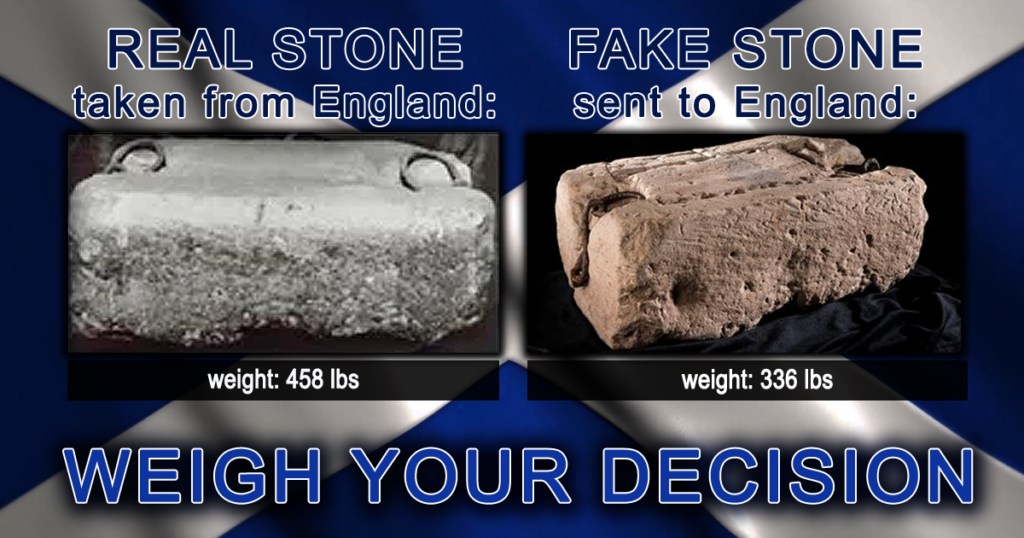 Once to every man and nation

Once to every man and nation Comes the moment to decide
In the strife of truth with falsehood For the good or evil side
Some great cause God's new Messiah Offering each the bloom or blight And the choice goes by forever Twixt that darkness and that light.

Then to side with truth is noble When we share her wretched crust Ere her cause bring fame and profit And 'tis prosperous to be just Then it is the brave man chooses While the coward stands aside Till the multitude make virtue Of the faith they had denied

By the light of burning martyrs Christ Thy bleeding feet we track Toiling up new Calvaries ever With the cross that turns not back New occasions teach new duties Time makes ancient good uncouth They must upward still and onward Who would keep abreast of truth

Though the cause of evil prospers Yet 'tis truth alone is strong Though her portion be the scaffold And upon the throne be wrong Yet that scaffold sways the future And, behind the dim unknown Standeth God within the shadow Keeping watch above His own
David, you have an opportunity of being promoted to an Admiral for The Lord. If you make the choice for The Laird David, and do Father's will, The Sun of Righteousness will rise in you heart. That being said, I make a reference to a warning that The Old Testament Prophet Malachi made which occurs as the last chapter in The Old Covenant.

MALACHI
4:1 For, behold, the Day cometh, that shall burn like an oven; and all the proud, yea, and all that do wickedly, shall be stubble: and the day that cometh shall burn them up, saith the Lord of hosts, that it shall leave of them neither root nor branch (nothing).
4:2 But unto you that fear My name shall the Sun of Righteousness arise with healing in his wings; and ye shall go forth, and grow up as calves of the stall.
4:3 And ye shall tread down the wicked; for they shall be ashes under the soles of your feet in The Day that I shall do [this], saith the Lord of hosts.
4:4 Remember ye (and return to) The Law of Moses My servant, which I commanded unto him in Horeb for all Israel, [with] the Statutes and Judgments.
4:5 Behold, I will send you Elijah the Prophet before the coming of the great and dreadful Day of the Lord:
4:6 And he shall turn the heart of the fathers to the children, and the heart of the children to their fathers, lest I come and smite the earth with a curse (see verse 1).

Gibraltar is described in The Holy Koran as The Rock of The Night Visitant. Holy Koran Sura 86. The Light of The World. The word that is made flesh John 1;14.

David our most loving and kind King Christ/JAH/ Muad 'Dib is The Way, The Truth and The Life. No one can come to The Father except through Him. No one can come to Christ/JAH Muad 'Dib/ The Mahdi, unless the Father call him.

In recent times, I have heard the following Psalm read out in the courts in Scotland warning The Senators of the college of justice, while telling them to their face that He is here.

Psalm 2 – The Triumph of The King
2:1 Why do the unenlightened rage, and the people imagine a futile thing?
2:2 The kings of the earth set themselves, and the rulers take counsel together, against the "I AM", and against His Anointed, (2 Esd. 13:34) [saying],
2:3 Let us break Their bonds asunder, and cast away Their cords from us.
2:4 He that sitteth in the heavens shall laugh: the Lord shall make fools of them.
2:5 Then shall He speak unto them in His wrath, and terrify them in His fury.
2:6 Yet have I set My King (to govern – Isa. 9:6-7) upon My Holy Hill of Gathering (Isa. 33:16; 2 Esd. 13:35).
2:7 I will declare the decree: the "I AM" hath said unto me, Thou [art] My Son; this day have I created for thee.
2:8 Ask of Me, and I shall give [thee] the unenlightened [for] thine inheritance, and the uttermost parts of the earth [for] thy possession.
2:9 Thou shalt break them with a rod of iron; thou shalt dash them in pieces like a potter's vessel (Rev. 12:5).
2:10 Be wise now therefore, O ye kings: be instructed, ye judges of the earth. 2:11 Serve the "I AM" with fear, and rejoice with trembling.
2:12 Kiss My Son, lest he be angry, and ye perish [from] The Way, when his wrath is kindled just a little (Luke 19:27). Blessed [are] all they that put their trust in him.

May The Force Be With You, David.

For Christ and Scotland,
Richard