2 September – written by Namuli; published by Tony Farrell.

Dear David Steel,

We think Father (God) has given you a priceless opportunity, to work together with the REAL Governor of Gibraltar.

Please, would you be so kind and patient as to review the above link, digest its contents, and consider its message. We pray you think about it, and are led to making good decisions, and your eternal destination carefully, and please make a good decision to become a true servant of the Genuine Christ, because as he said 2000 years ago, whoever is not WITH Him IS AGAINST Him and that would be a grave mistake.

Mathew 6:24 No man can serve two masters: for either he will hate the one, and love the other; or else he will hold to the one, and despise the other. Ye cannot serve God and materialism.

I assure you I feel at peace with Him, like never before. Whenever I communicate with Him through emails. I feel the spirit of Christ within me and this feeling is so good and so full of joy, knowing that I am communicating with the most trusted, most enlightened, human+ Being on Earth in this dark world. These are the end of days, just as Jesus of the old prophesied, and Christ has returned, exactly as He promised to do. He (Christ) has changed me in many ways that I can't express and explain in words, and is still lovingly changing and teaching me His wonderful Force of Love, and freely sharing His Wisdom and Guidance. Who wouldn't be well pleased to behold The Light in this dark, satanic world?

My reason for writing this letter to you is to put emphasis on Tony Farrell's proposal – Beyond The Honour's List.

Kindly extend this life-altering and life-giving proposal to Mrs. Elizabeth Battenberg that come 22nd/04/2023, she lay down her crown, kneel before Christ and acknowledge Him in His second coming, if she ignores it, at least you would have played your part, for your own good and benefit of all people. Kindly lead by example by acknowledging Christ in His Second Coming, and work together with and for Him. Your good example will be seen by millions, and you will have started earning your right to return to heaven, where everyone loves one another and can be trusted, unlike down here in hell, where all this evil is permitted to continue daily, hurting everyone in the worst ways imaginable, actually unimaginable (On The Way to Emmaus Again).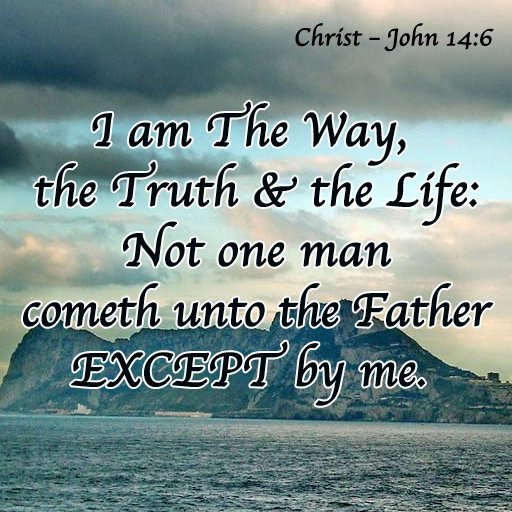 Christ is Love, like His Father. Who else could withstand being scorned, spat upon, hanged on the cross and murdered, and yet overcome all of that evil and our sins to help save us, if it is not the genuine Christ? He self-sacrificed all to show us The Way, which we largely ignored to our detriment, and yet He still lovingly came back from heaven to Earth to help us all, if we are willing to learn how to become like Him, in order to be accepted back into heaven, our real home. It is very clear in scriptures that He is The Way, Truth and Life, and that no one comes to the Father except through Him. No-one!

John
14:6 Jesus saith unto him, I am The Way, the Truth, and the Life: NOT one man cometh unto the Father, EXCEPT by me.

John
10:1 Verily, verily, I say unto you, He that entereth not by the door into the sheepfold, but climbeth up some other way, the same is a thief and a robber.
10:2 But he that entereth in by the door (tells the Truth) is the Shepherd of the sheep.
10:3 To him the porter openeth; and the sheep hear his voice: and he calleth his own sheep by name, and leadeth them out.
10:4 And when he putteth forth his own sheep, he goeth before them, and the sheep follow him: for they know his voice.
10:5 And a stranger will they not follow, but will flee from him: for they know not the voice of strangers.
10:6 This parable spoke Jesus unto them: but they understood not what things they were which he spoke unto them.
10:7 Then said Jesus unto them again, Verily, verily, I say unto you, I am the door of the sheep.
10:8 All that ever came before me are thieves and robbers: but the sheep did not hear them.
10:9 I am the door: by me if any man enter in, he shall be saved, and shall go in and out, and find pasture.
10:10 The thief cometh not, but for to steal, and to kill, and to destroy: I am come that they might have Life, and that they might have [it] more abundantly.
10:11 I am the Good Shepherd: the Good Shepherd giveth his life for the sheep.
10:12 But he that is an hireling, and not the Shepherd, whose own the sheep are not, seeth the wolf coming, and leaveth the sheep, and fleeth: and the wolf catcheth them, and scattereth the sheep.
10:13 The hireling fleeth, because he is an hireling, and careth not for the sheep.
10:14 I am the Good Shepherd, and know my [sheep], and am known by mine.
10:15 As the Father knoweth me, even so know I the Father: and I lay down my life for the sheep.
10:16 And other sheep I have (the "House of Israel"), which are not of this fold (the "House of Judah"): them also I must bring, and they shall hear my voice; and there shall be one fold, [and] one Shepherd (Eze 37:22 and Genesis 49:10).
10:17 Therefore doth my Father love me, because I lay down my life, that I might take it again.
10:18 No man taketh it from me, but I lay it down of myself. I have power to lay it down, and I have power to take it again. This commandment have I received of my Father.

Please read and digest this extraordinary little book (Revelation 10:7-10), also known in Scripture as the "white stone" (Revelation 2:17). No one could loosen the seals on Scripture other than the One Who is waiting for you to join Him: King Christ! The Way home or face The Fire.

Then, WITH His help, Mathew 12:30 He that is not WITH me is AGAINST me; and he that gathereth not with me scattereth abroad. you can kindly deliver the truth to Elizabeth Battenberg, which she should recognize, since it was posted to her months ago – To: Mrs. Elizabeth Battenberg (also know by the criminal aliases Windsor and QE2).

The Faithful are still learning from the Anointed One, and so you can as well. Choose your eternal destination wisely.

Thank you kindly.
Namuli.
Follower of Christ.

This letter has been added to the dossier-proposal page – Crown Prince Michael in Gibraltar