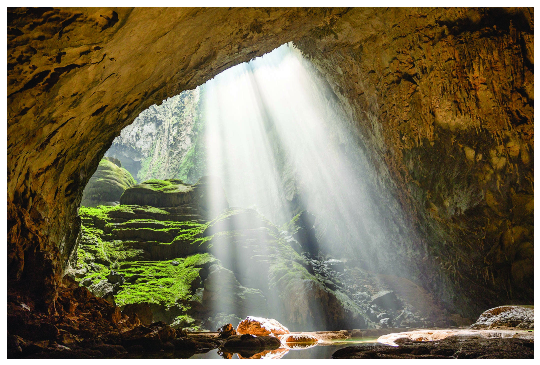 Sura 18 (The Cave) confirms the guided spiritual journey of the Elect (Enoch 1:1, Mark 13:20, Sura 38:45-47), culminating in the great awakening (Dan. 12:1-2) that we are currently experiencing. It also includes critically important clues to the guided physical journey the Elect will soon need to make to arrive at His "place of defence" (Isa. 33:16-17), where His "waters" (spiritual and physical) shall be sure. As with all of God's Message, the level of physical and spiritual/metaphoric detail is awe-inspiring to behold for those who are spiritually awake and thus able to see what God has revealed.
Of course for those who are spiritually asleep, including the spiritually blind guides of organized religion, the story about the companions of "the cave", and of the Inscription, is misread, misunderstood and mistakenly imagined into some fantastical work of fiction, twisted to fit a specific religiopolitical agenda.
DGTV – The People Of The Cave
Please note well how much of the video linked above is speculation according to what "the majority of scholars say", and remember what God actually says about such practices and individuals (Exod. 23:2, Matt. 15:14). Once the speculation is removed, it should be self-evident there are actually two distinct and critically important caves and situations being discussed in Sura 18.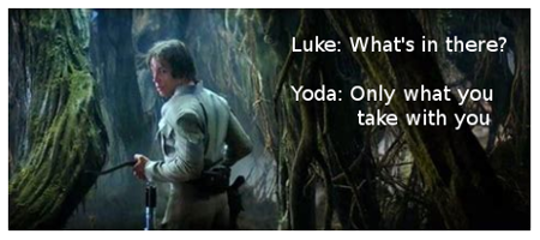 The first cave is "the cavern of the mind", where the true, spiritual war wages every day between good and evil. The physical journey to the second cave is predicated upon recognizing and overcoming our sinful/evil nature in the first cave.
As can be seen from reviewing this passage, there is no mention of "Daqnayus", nor any other Roman governor, nor even of the Roman Empire, all of which has been made-up to promote the totally fake history commonly referred to as part of "the Islamic tradition".
The Second Cave, the exact physical location of which is described in Isaiah 33:16-17 and again in Sura 18:60-65, will soon be the destination of the Elect as they seek their King (Deut. 33:20) and follow the COMMAND to "get yourselves to the Cave" both spiritually and physically.
Did it perhaps escape the video-makers that the period they chose to misapply to their fairy-tale retellng of "the Sleepers of Ephesus", ended before there were any "Muslims", much less a favourable one ruling somewhere? How does this fabricated insanity seriously pass itself off as "Islamic Guidance"?
What follows is cross-referenced with the Bible, that the Koran was sent to confirm, to help illustrate its obvious physical and spiritual messages. The referenced Scripture follows the passage, for the reader's convenience.
Sura 18:9-27
18:9. Or dost thou reflect that the Companions of the Cave and of the Inscription were wonders among Our Signs (Ezek. 37:15-28)?
18:10. Behold, the youths betook themselves to the Cave ("the cavern of the mind" – Gen. 6:5): they said, "Our Lord! Bestow on us Mercy from Thyself, and dispose of our affair for us in the right way!"
18:11. Then We draw (a veil) over their ears, for a number of years (2 Cor. 3:12-16), in the Cave, (so that they heard not – Isa. 42:18 – 43:8):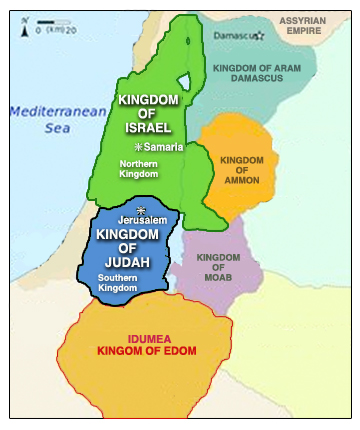 18:12. Then We roused them (Dan. 12:1-2, Eph. 5:14), in order to test which of the TWO parties (Hosea 1:11) was best at calculating the term of years they had tarried!
18:13. We relate to thee their story in truth: they were youths who believed in their Lord (Matt. 18:1-10), and We advanced them in Guidance:
18:14. We gave strength to their hearts (Jer. 31:31-34): behold, they stood up and said: "Our Lord is the Lord of the heavens and of the Earth: never shall we call upon any god other than Him: if we did, we should indeed have uttered an atrocity!
18:15. These our people have taken gods other than Him for worship (Isa. 3:12, 2 Thess. 2:3-12): why do they not bring forward an authority clear (and convincing) for what they do? Who doth more wrong than such as invent a lie against "I AM".
18:16. When YE turn away from them and the things they worship other than "I AM" (Rev. 18:4), get yourselves to the Cave (Psalm 46:10, Psalm 91:1, Isa. 33:16-17, Sura 18:60-65): your Lord will shower His mercies on you and dispose of your affair towards comfort and ease."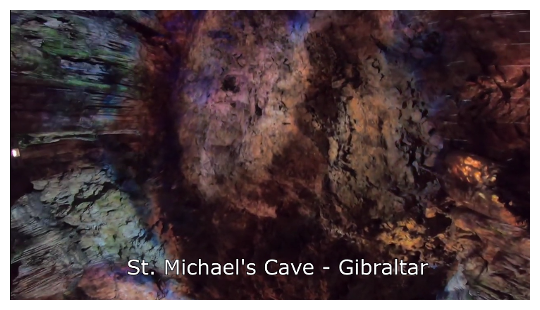 18:17. Thou wouldst have seen the Sun (Mal. 4:2), when it rose, declining to the right from their Cave, and when it set (Matt. 24:27), turning away from them to the left, while they lay in the open space in the midst of the Cave. Such are among the Signs of "I AM": He whom "I AM" guides is rightly guided; but he whom "I AM" leaves to stray,- for him wilt thou find no protector to lead him to The Right Way.
18:18. Thou wouldst have deemed them awake, whilst they were asleep (2 Esd. 2:31), and We turned them on their right and on their left sides (to strengthen their faith – Hosea 7:8-10): their dog stretching forth his two fore-legs on the threshold (Thomas 15:10, Matt. 23:13): if thou hadst come up on to them, thou wouldst have certainly turned back from them in flight (Lev. 26:7-9), and wouldst certainly have been filled with terror of them (Rev. 11:3-6).
18:19. Such (being their state), We raised them up (from sleep), that they might question each other. Said one of them, "How long have ye stayed (here)?" They said, "We have stayed (perhaps) a day, or part of a day (2 Pet. 3:8)." (At length) they (all) said, "("I AM") (alone) knows best how long ye have stayed here…. now send ye then one of you with this money of yours to the town (Matt. 13:45-46): let him find out which is the best food (to be had – John 6:32-35) and bring some to you, that (ye may) satisfy your hunger therewith (Matt. 5:6): and let him behave with care and courtesy, and let him not inform any one about you.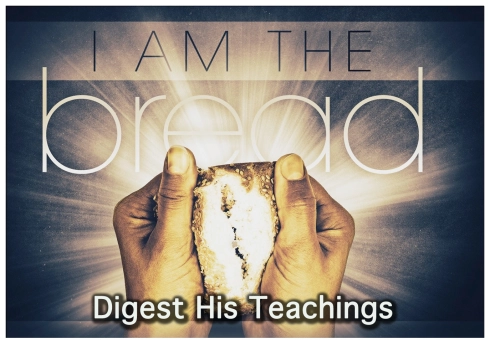 18:20. For if they should come upon you, they would stone you (Acts 6-7) or force you to return to their cult (2 Pet. 2:17-22), and in that case ye would never attain prosperity."
18:21. Thus did We make their case known to the people (Rev. 7:4-9), that they might know that the promise of "I AM" is true, and that there can be no doubt about The Hour of Judgment (1 Cor. 15:50-52). Behold, they dispute among themselves as to their affair. (Some) said, "Construct a building over them": their Lord knows best about them: those who prevailed over their affair said, "Let us surely build a place of worship over them (Matt. 17:1-9)."
18:22. (Some) say they were three, the dog being the fourth among them; (others) say they were five, the dog being the sixth,- doubtfully guessing at the unknown; (yet others) say they were seven, the dog being the eighth. Say thou: "My Lord knoweth best their number (Rev. 14:1-4); it is but few that know their (real case)." Enter not, therefore, into controversies concerning them, except on a matter that is clear, nor consult any of them about (the affair of) the Sleepers (1 Thess. 4:13-18).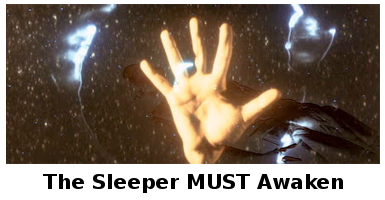 18:23. Nor say of anything, "I shall be sure to do so and so tomorrow"-
18:24. Without adding, "God willing!" And call thy Lord to mind when thou forgettest, and say, "I hope that my Lord will guide me ever closer (even) than this (James 4:8) to the right road (John 14:6, Sura 3:55)."
18:25. So they stayed in their Cave three hundred years, and (some) add nine (more).*
18:26. Say: "("I AM") knows best how long they stayed (Matt. 24:36): with Him is (the knowledge of) the secrets of the heavens and the Earth: how clearly He sees, how finely He hears (everything)! They have no protector other than Him; nor does He share His Command with any person whatsoever (Deut. 32:36-39).
18:27. And recite (and teach) what has been revealed to thee of the Book of thy Lord (Luke 12:2): none can change His Words, and none wilt thou find as a refuge other than Him (Deut. 33:27-29).
*Note: In 1707, under Queen Anne, England (Joseph-Ephraim) and Scotland (Judah-Zarah) united to become "Great Britain", in fulfillment of prophecy (Gen. 12:2). Six years later, under the Treaty of Utrecht in 1713, Gibraltar was formally ceded to Great Britain, having been captured by the British fleet 9 years earlier in 1704.
From God at Eventide:

Home of Creation. – July 14

Have no fear. Wonders are unfolding ever more and more. You will be guided in all as you dwell in the Secret Place of the Most High.

Remember in that Secret Place was thought out all the wonders of the Universe. There all your wonder plans will be evolved. It is the home of Creation, and there you, too, share in Creative Power.
Referenced Supporting Scripture:-
Ezekiel 37:15-28
37:15 The Word of the "I AM" came again unto me, saying,
37:16 Moreover, thou son of man, take thee one stick, and write upon it, For Judah, and for the children of Israel his companions (2 Tribes): then take another stick, and write upon it, For Joseph, the stick of Ephraim, and [for] all the "House of Israel" his companions (the 10 "Lost" Tribes):
37:17 And join them one to another into one stick; and they shall become one in thine hand (Genesis 49:10).
37:18 And when the children of thy people shall speak unto thee, saying, Wilt thou not show us what thou [meanest] by these?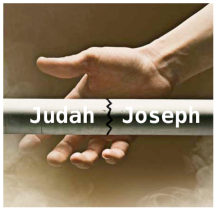 37:19 Say unto them, Thus saith the Lord "I AM"; Behold, I will take the stick of Joseph, which [is] in the hand of Ephraim, and the [10] tribes of Israel his fellows, and will put them with him, [even] with the stick of Judah (2 tribes), and make them one stick, and they shall be one in Mine hand.
37:20 And the sticks whereon thou writest shall be in thine hand before their eyes.
37:21 And say unto them, Thus saith the Lord "I AM"; Behold, I will take the children of Israel from among the heathen, where they be gone, and will gather them on every side, and bring them into their own land:
37:22 And I will make them one nation in the land upon the mountains of Israel; and one King shall be King to them all: and they shall be no more two nations, neither shall they be divided into two kingdoms any more at all (Ezek. 35:10):
37:23 Neither shall they defile themselves any more with their idols, nor with their detestable things, nor with any of their transgressions: but I will save them out of all their dwellingplaces, wherein they have sinned, and will cleanse them: so shall they be My people, and I will be their God.
37:24 And My Well-Beloved servant [shall be] King over them; and they all shall have One shepherd: they shall also walk in My Judgments, and observe My Statutes, and DO them.
37:25 And they shall dwell in the land that I have given unto Jacob My servant, wherein your fathers have dwelt; and they shall dwell therein, [even] they, and their children, and their children's children for ever: and My Well-Beloved servant [shall be] their prince (Daniel 10:21) for ever.
37:26 Moreover I will make a Covenant of peace with them; it shall be an Everlasting Covenant with them: and I will place them, and multiply them, and will set My Sanctuary in the midst of them for evermore.
37:27 My tabernacle also shall be with them: yea, I will be their God, and they shall be My people.
37:28 And the heathen shall know that I the "I AM" do sanctify Israel, when My Sanctuary shall be in the midst of them for evermore.
Genesis 6:5 And "I AM" saw that the wickedness of man [was] great in the earth, and [that] every imagination of the thoughts of his heart [was] only evil continually.
2 Corinthians 3:12-16
3:12 Seeing then that we have such hope, we use great plainness of speech:
3:13 And not as Moses, [which] put a veil over his face, that the children of Israel could not steadfastly look to the end of that which is abolished:
3:14 But THEIR MINDS WERE BLINDED: for until this day remaineth the same veil untaken away in the reading of the Old Covenant (Testament); which [veil] (the veil not The Covenant – Rev. 15:3) is done away in Christ.
3:15 But even unto this day, when Moses (the Torah) is read, the veil is upon their heart.
3:16 Nevertheless when it (the Torah) shall turn to the Lord, the veil shall be taken away.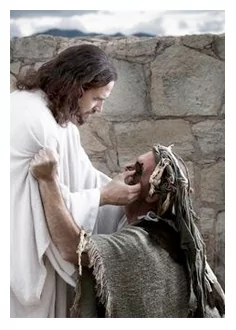 Isaiah 42:18-25, 43:1-8
42:18 Hear, ye deaf; and look, ye blind, that ye may see.
42:19 Who [is] blind, but My servant? or deaf, as My messenger [that] I sent? who [is] as blind as [he that thinks he is] perfect, and blind as the "I AM"'s servant (Israel)?
42:20 Seeing many things, but thou takest no notice; opening the ears, but he heareth not.
42:21 The "I AM" is well pleased for His Righteousness' sake; He will magnify The Law, and make [it] honourable (Deut. 33:21).
42:22 But this [is] a people robbed and spoiled; [they are] all of them trapped in [pigeon] holes, and they are hid in prison houses: they are for a prey, and no-one delivereth [them]; for a spoil, and none saith, Restore [their share to them].
42:23 Who among you will give ear to this? [who] will hearken and hear for the time to come?
42:24 Who gave Jacob for a spoil, and Israel to the robbers? did not the "I AM", He against Whom we have sinned? for they would not walk in His Ways, neither were they obedient unto His Law.
42:25 Therefore He hath poured upon him the fury of His anger, and the strength of battle: and it hath set him (Israel) on fire round about, yet he understood not; and it burned him, yet he took [it] not to heart (did not learn from it).
43:1 But now thus saith the "I AM" that created thee, O Jacob, and He that formed thee, O Israel, Fear not: for I have redeemed thee, I have called [thee] by thy name; thou [art] Mine.
43:2 When thou passest through the waters, I [will be] with thee; and through the rivers, they shall not overflow thee: when thou walkest through the fire, thou shalt not be burned; neither shall the flame kindle upon thee.
43:3 For I [am] the "I AM" thy God, the Holy One of Israel, thy Saviour: I gave Egypt [for] thy ransom, Ethiopia and Sheba for thee.
43:4 Since thou wast precious in My sight, thou hast been honourable, and I have loved thee: therefore will I give men for thee, and people for thy life.
43:5 Fear not: for I [am] with thee: I will bring thy seed from the East, and gather thee from the West;
43:6 I will say to the North, Give up; and to the South, Keep not back: bring My sons from far, and My daughters from the ends of the earth;
43:7 [Even] every one that is called by My name: for I have created him for My glory, I have formed him; yea, I have made him.
43:8 Bring forth the blind people that have eyes, and the deaf that have ears.
Daniel 12:1-2
12:1 And at that time shall Michael [the Archangel] (Enoch 20:5; 36:1; 40:8; 58:1; 59:9; 57:1-2; 70:4; Rev. 12:7; Sura 2:98) stand up, the Great Prince which standeth for the children of thy people: and there shall be a time of trouble, such as never was since there was a nation [even] to that same time: and at that time thy people shall be delivered, every one that shall be found written in the Book [of Life] (Rev. 13:8; 17:8; 20:15; 21:27; Sura 83:20).
12:2 And many of them that sleep in "the dust of the earth" (Gen. 13:16; Gen. 28:14) shall awake, some to Everlasting Life, and some to shame [and] everlasting contempt.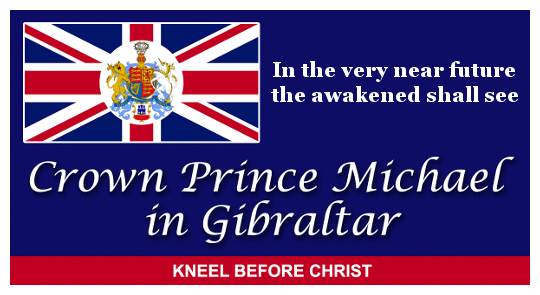 Ephesians 5:14 Wherefore He saith, Awake thou that sleepest, and arise from the dead, and Christ shall give thee Light.
Hosea 1:11 Then shall the children of Judah and the children of Israel be gathered together, and appoint themselves One head, and they shall come up out of the land: for great [shall be] the day of Jezreel.
Matthew 18:1-10
18:1 At the same time came the disciples unto Jesus, saying, Who is the greatest in The Kingdom of heaven?
18:2 And Jesus called a little child unto him, and set him in the midst of them,
18:3 And said, Verily I say unto you, Except ye be converted, and [then] become as little children, ye shall NOT enter into The Kingdom of heaven.
18:4 Whosoever therefore shall humble himself as this little child, the same is greatest in The Kingdom of heaven.
18:5 And whoso shall receive one such little child in my name receiveth me.
18:6 But whoso shall offend one of these little ones which believe me, it were better for him that a millstone were hanged about his neck, and [that] he were drowned in the depth of the sea.
18:7 Woe unto the world because of offences! for it must needs be that offences come; but woe to that man by whom the offence cometh!
18:8 Wherefore if thy hand or thy foot offend thee, cut them off, and cast [them] from thee: it is better for thee to enter into Life halt or maimed, rather than having two hands or two feet to be cast into Everlasting Fire.
18:9 And if thine eye offend thee, pluck it out, and cast [it] from thee: it is better for thee to enter into Life with one eye, rather than having two eyes to be cast into hell-fire.
18:10 Take heed that ye despise not one of these little ones; for I say unto you, That in heaven their angels do always behold the face of my Father which is in heaven.
Jeremiah 31:31-34
31:31 Behold, the days come, saith the "I AM", that I will make a New Covenant with the House of Israel, and with the House of Judah:
31:32 Not according to The Covenant that I made with their fathers in the day [that] I took them by the hand to bring them out of the land of Egypt; My Covenant which they broke, although I was an husband unto them, saith the "I AM":
31:33 But this [shall be] The Covenant that I will make with the House of Israel; After those days, saith the "I AM", I will put My Law in their inward parts, and write it in their hearts; and will be their God, and they shall be My people.
31:34 And they shall teach no more every man his neighbour, and every man his brother, saying, Know the "I AM": for they shall all know Me, from the least of them unto the greatest of them, saith the "I AM": for I will forgive their inequity, and I will remember their sin no more.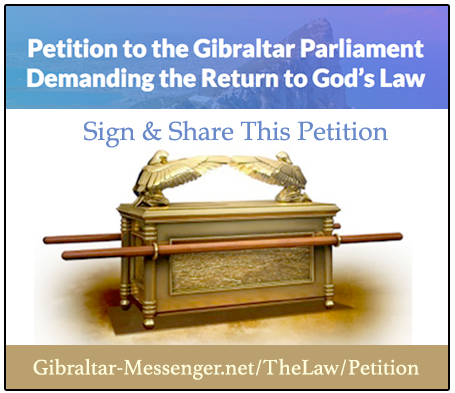 Isaiah 3:12 [As for] My people, children [are] their oppressors, and women rule over them. O My people, they which lead thee cause [thee] to err, and lead thee astray, to thy destruction.
2 Thessalonians 2:3-12
2:3 Let no man deceive you by any means: for [that day shall not come], except there come a falling away first, and that man of sin be revealed, the son of The Destroyer (Lucifer – Satan);
2:4 Who opposeth and exalteth himself above all that is called God, or that is worshipped; so that he as God sitteth in The Temple of God, showing himself that he is God (the Holy Father).

2:5 Remember ye not, that, when I was yet with you, I told you these things?
2:6 And now ye know what withholdeth that he might be revealed in his time.
2:7 For the mystery (Rev. 17:5) of iniquity doth already work: only he who now letteth [will let], until he be taken out of the way.
2:8 And then shall that Wicked be revealed, whom the Lord shall consume with the [Sword of the] Spirit from his mouth, and shall destroy with the brightness [of the enlightening] of his coming:
2:9 [Even the Wicked], whose coming is the work of Satan with all power and signs and lying wonders,
2:10 And with all deceivableness of unrighteousness in them that perish; because they received not the love of The Truth, that they might be saved.
2:11 And for this cause God shall send them strong delusion, that they should believe a lie:
2:12 That they all might be damned who believed not The Truth, but had pleasure in unrighteousness.
Revelation 18:4 And I heard another voice from heaven, saying, COME OUT of her, MY people, that ye take not part in her sins, and that ye receive not of her plagues (punishment).
Psalm 46:10 Be still, and know that I [am] God: I will be exalted among the heathen, I will be exalted in the earth.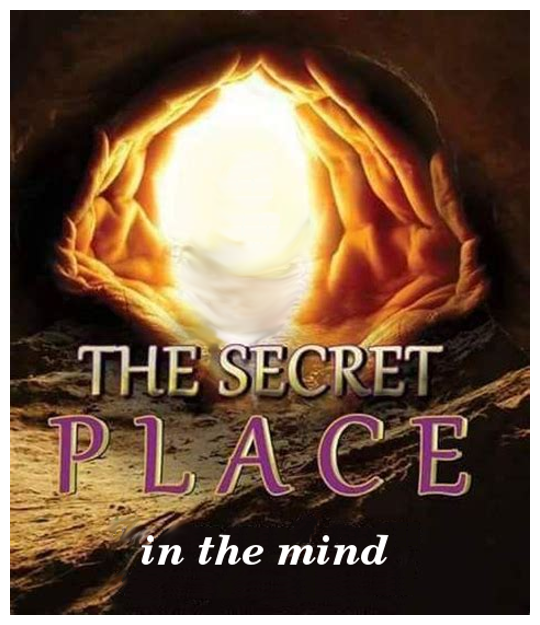 Psalm 91:1 He that dwelleth in THE SECRET PLACE of the Most High shall abide under the shadow of the Almighty.
Isaiah 33:16-17
33:16 He shall dwell on Sion (2 Esd. 13:35): his place of defence [shall be] the Fortress of Rock: bread shall be given him; his waters [shall be] sure.
33:17 Thine eyes shall see The King in his beauty: they shall behold the land that is very far off (Israel).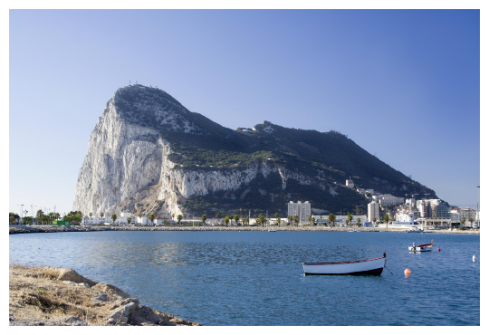 Sura 18:60-65
18:60. Behold, Moses said to his attendant, "I will not give up (the search for enlightenment) until I reach the junction of the two seas (the Straits of Gibraltar) or (until) I spend years and years in travel."
18:61. But when they reached the Junction, they forgot (about) their Fish (symbol of man's secular knowledge), which took its course through the sea (straight) as in a tunnel.
18:62. When they had passed on (some distance), Moses said to his attendant: "Bring us our early meal; truly we have suffered much fatigue at this (stage of) our journey."
18:63. He replied: "Sawest thou (what happened) when we got to the Rock? I did indeed forget (about) the Fish (secular knowledge): only Satan made me forget to tell (you) about it: it took its course through the sea* in a marvellous way!" *(multitude of many people – Isaiah 17:13)
18:64. Moses said: "That was what we were seeking after (getting away from secular knowledge):" so they went back on their footsteps, following (the path they had come).
18:65. So they found one of Our servants, on whom We had bestowed Mercy from Ourselves and whom We had taught Knowledge from Our own Presence (Prince [St.] Michael – Enoch 50:3; Dan. 10:21).
James 4:8 Draw nigh to God, and He will draw nigh to you. Cleanse [your] hands, [ye] sinners; and purify [your] hearts, [ye] double-minded.
Malachi 4:2 But unto you that fear My name shall the Sun of Righteousness arise with healing in his wings; and ye shall go forth, and grow up as calves of the stall.
Matthew 24:27 For as the lightening cometh out of the East, and shineth even unto the West; so shall also the coming of the Son of Man be.
2 Esdras 2:31. Remember thy children that sleep, for I shall bring them out of the sides of the Earth, and show mercy unto them: for I am merciful, saith the Lord Almighty.
Hosea 7:8-10
7:8 Ephraim, hath mixed himself among the people; Ephraim is a cake not turned (half-baked).
7:9 Strangers have devoured his strength, and he knoweth [it] not: yea, gray hairs are here and there upon him, yet he knoweth not.
7:10 And the pride of Israel testifieth against him: and they do not return to the "I AM" their God, nor seek Him for all this.
Thomas 15:10 Jesus said: Woe to them, the politicians, for they are like a dog sleeping in the manger of oxen, for neither does he eat nor does he allow the oxen to eat.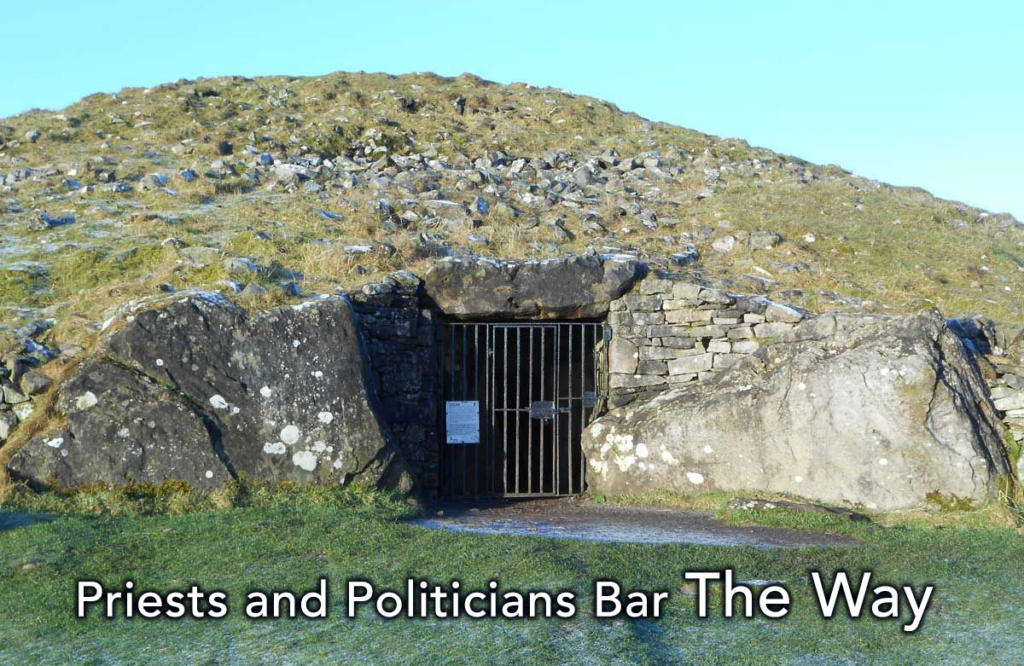 Matthew 23:13 But woe unto you, lawyers and (Pharisees – Farsis – Persian converts to Judaism, who were the) politicians, hypocrites! for ye shut up The Kingdom of heaven against men: for ye neither go in [yourselves], neither allow ye them that are entering to go in (see Enoch 93:4–104:6).
Leviticus 26:7-9
26:7 And ye shall chase your enemies, and they shall fall before you by the sword.
26:8 And five of you shall chase an hundred, and an hundred of you shall put ten thousand to flight: and your enemies shall fall before you by the sword.
26:9 For I will have respect unto you, and make you fruitful, and multiply you, and establish My Covenant with you.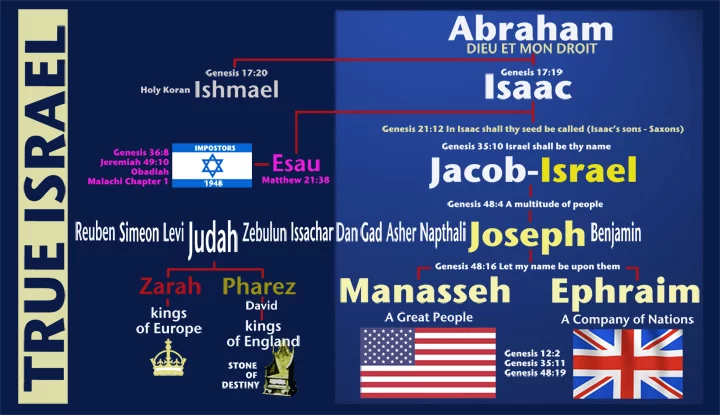 Revelation 11:3-6
11:3 And I will give [power] unto my Two Witnesses (Isa. 43:12), and they shall prophesy a thousand two hundred [and] threescore "days", clothed in sackcloth. (42 months of 30 "days" each = 1260 "days", each day for a year – Num. 14:34; Ezek. 4:6; Dan. 12:7).
11:4 These are the two "Olive" trees, and the two candlesticks (Ephraim and Manasseh) standing before the God of the Earth.
11:5 And if any man will hurt them, fire (gun-fire which looked as though it) proceedeth out of their mouth, and devoureth their enemies: and if any man will hurt them, he must in this manner be killed.
11:6 These have power to shut heaven, that it "rain" (spiritually) not in the days of their prophecy: and have power over "waters" (Rev. 17:15) to turn them to blood (reds/communists), and to smite the Earth with all plagues, as often as they will.
2 Peter 3:8 But, beloved, be not ignorant of this one thing, that one day [is] with The Lord as a thousand years, and a thousand years as one day.
Matthew 13:45-46
13:45 Again, The Kingdom of heaven is like unto a merchant man, seeking goodly pearls:
13:46 Who, when he had found one pearl of great price, went and sold all that he had, and bought it.

John 6:32-35
6:32 Then Jesus said unto them, Verily, verily, I say unto you, Moses gave you not that bread from heaven; but my Father giveth you the true bread from heaven.
6:33 For the bread of God is he which cometh down from heaven, and giveth Life unto the world.
6:34 Then said they unto him, Lord, evermore give us this bread.
6:35 And Jesus said unto them, I am the bread of life: he that cometh to me shall never hunger; and he that believeth me shall never thirst.

Matthew 5:6 Blessed [are] they which do hunger and thirst after righteousness: for they shall be filled. (Go for it).
Excerpt from Acts 6-7
7:59 And they stoned Stephen, calling upon [God], and saying, Lord Jesus, receive my spirit.
7:60 And he kneeled down, and cried with a loud voice, Lord, lay not this sin to their charge. And when he had said this, he fell asleep.
2 Peter 2:17-22
2:17 These are wells without water, clouds that are carried with a tempest; to whom the mist of darkness is reserved for ever.
2:18 For when they speak great swelling [words] of vanity, they allure through the lusts of the flesh, [through much] wantonness, those that were clean escaped from them who live in error.
2:19 While they promise them liberty, they themselves are the servants of corruption: for by whom a man is overcome, by the same is he brought into bondage.
2:20 For if after they have escaped the pollutions of the world through the Knowledge of the Lord and Christ the Saviour, they are again entangled therein, and overcome, the latter end is worse with them than the beginning.
2:21 For it had been better for them not to have known The Way of Righteousness, than, after they have known [it], to turn from the Holy Commandment delivered unto them.
2:22 But it is happened unto them according to the true proverb, The dog [is] turned to his own vomit again; and the sow that was washed to her wallowing in the mire.
Revelation 7:4-9
7:4 And I HEARD the number of them which were sealed: [and there were] sealed an hundred [and] forty [and] four thousand of all the tribes of the children of Israel.
7:5 Of the tribe of Judah [were] sealed twelve thousand. Of the tribe of Reuben [were] sealed twelve thousand. Of the tribe of Gad [were] sealed twelve thousand.
7:6 Of the tribe of Asher [were] sealed twelve thousand. Of the tribe of Naphtali [were] sealed twelve thousand. Of the tribe of Manasseh [were] sealed twelve thousand.
7:7 Of the tribe of Simeon [were] sealed twelve thousand. Of the tribe of Levi [were] sealed twelve thousand. Of the tribe of Issachar [were] sealed twelve thousand.
7:8 Of the tribe of Zebulun [were] sealed twelve thousand. Of the tribe of Joseph/Ephraim [were] sealed twelve thousand. Of the tribe of Benjamin [were] sealed twelve thousand.
7:9 After this I beheld, and, lo, a great multitude, which no man could count (which is why he was told in verse 4), of all nations, and kindreds, and people, and tongues, stood before the Throne, and before the Lamb, clothed with white robes, and palms in their hands;
1 Corinthians 15:50-52
15:50 Now this I say, brethren, that flesh and blood cannot inherit The Kingdom of God; neither doth corruption inherit incorruption.
15:51 Behold, I show you a mystery; We shall not all sleep, but we shall all be changed,
15:52 In a moment, in the twinkling of an eye, at the last trump: for the [seventh] Trumpet shall sound, and the "dead" shall be raised incorruptible, and we shall be changed.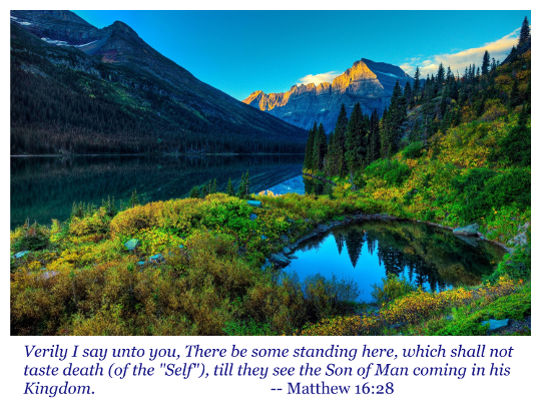 Matthew 17:1-9
17:1 And after six days Jesus taketh Peter, James, and John his brother, and bringeth them up into an high mountain apart,
17:2 And was transfigured before them: and his face did shine as the sun, and his raiment was white as the light.
17:3 And, behold, there appeared unto them Moses and Elias talking with him.
17:4 Then answered Peter, and said unto Jesus, Lord, it is good for us to be here: if thou wilt, let us make here three tabernacles; one for thee, and one for Moses, and one for Elias.
17:5 While he yet spoke, behold, a "Bright Cloud" overshadowed them: and behold a voice out of the "Cloud", which said, This is my beloved Son, in whom I am well pleased; hear ye him.
17:6 And when the disciples heard [it], they fell on their face, and were sore afraid.
17:7 And Jesus came and touched them, and said, Arise, and be not afraid.
17:8 And when they had lifted up their eyes, they saw no man, save Jesus only.
17:9 And as they came down from the mountain, Jesus charged them, saying, Tell the vision (of the "Bright Cloud", etc.) to no man, until the Son of Man be risen again from the dead.
Revelation 14:1-4
14:1 And I looked, and, lo, a Lamb stood on the Mount Sion, and with him an hundred forty [and] four thousand, having his Father's name written in their foreheads.
14:2 And I heard a voice from heaven, as the voice of many "waters", and as the voice of a great thunder: and I heard the voice of harpers harping with their harps:
14:3 And they sung as it were a New Song (Isaiah 42:10) before the Throne, and before the four beasts, and the elders: and no man could learn that "Song" except the hundred [and] forty [and] four thousand, which were redeemed from the Earth.
14:4 These are they which were not corrupted by women; for they are pure. These are they which follow the Lamb wheresoever he goeth. These were redeemed from among men, [being] the firstfruits unto God and to the Lamb (obeying God NOT women).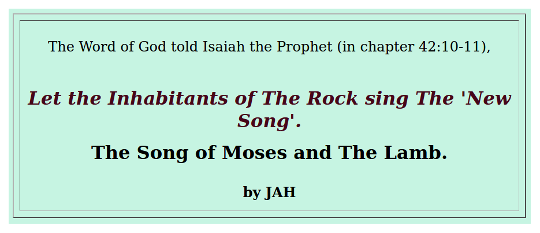 1 Thessalonians 4:13-18
4:13 But I would not have you to be ignorant, brethren, concerning them which are asleep, that ye sorrow not, even as others which have no hope.
4:14 For if we believe that Jesus died and rose again, even so them also which sleep in Jesus will God bring with him.
4:15 For this we say unto you by the Word of the Lord, that we which are alive [and] remain unto the coming of the Lord shall not prevent them which are asleep.
4:16 For the Lord himself shall descend from heaven with a shout, with the voice of the Archangel (Michael), and with the trump of God: and the dead (to "Self") in Christ shall rise first:
4:17 Then we which are alive [and] remain shall be caught up together with them in the "Clouds", to meet the Lord in the air: and so shall we ever be with the Lord.
4:18 Wherefore comfort one another with these words.
Matthew 24:36 But of That Day and Hour knoweth no [man], no, not the angels of heaven, but my Father only.
Deuteronomy 32:36-39
32:36 For the "I AM" shall judge His people (Isaiah chapter 3:12 to 4:6; & ch. 42), and repent Himself for His servants, when He seeth that [their] power is gone, and [there is] none shut up, or left.
32:37 And He shall say, Where [are] their gods, [their] rock (Peter/Cephas) in whom they trusted,
32:38 Which did eat the fat of their sacrifices, [and] drank the wine of their drink offerings? let them rise up and help you, [and] be your protection.
32:39 See now that I, [even] I, [am] He, and [there is] no god with Me: I kill, and I make alive; I wound, and I heal: neither [is there any] that can deliver out of My hand.
Luke 12:2 For there is nothing covered, that shall not be revealed; neither hid, that shall not be known.

Deuteronomy 33:27-29
33:27 The eternal God [is thy] refuge, and underneath [are] the "Everlasting Arms": and He shall thrust out the enemy from before thee; and shall say, Destroy [them].
33:28 Israel then shall dwell in safety alone: the fountain of Jacob/Israel [shall be] upon a land of corn and wine; also his heavens shall drop down dew.
33:29 Happy [art] thou, O Israel: who [is] like unto thee, O people saved by the "I AM", the shield of thy help, and Who [is] the "Sword" of thy excellency! and thine enemies shall be found liars unto thee; and thou shalt tread upon their high places.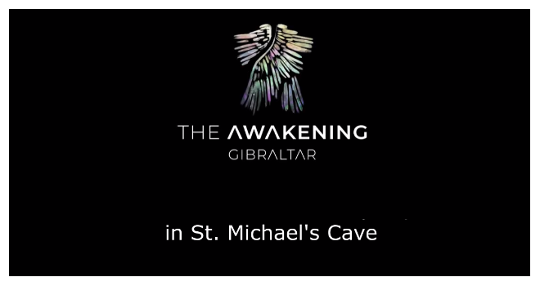 Share the accompanying video:
Scripture from The King of kings' Bible.
RELATED: