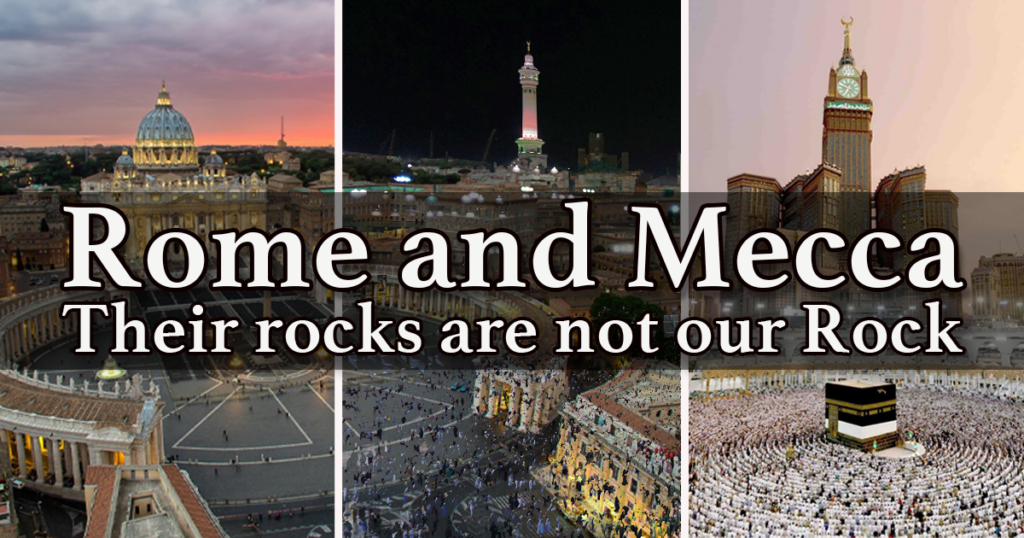 In much the same way there is no Scriptural, historical or archaeological evidence that Peter was ever in Rome, is there any evidence Muhammad was ever in Mecca?
The Roman Catholic church (RCC) falsely claims that the papacy derives its worldly powers via apostolic succession from Simon (Peter) Bar Jona, whom they claim was the first pope of Rome. Simon Peter was NEVER in Rome, much less the first pope of the Babylonian mystery religion (Rev. 17:5).
The RCC falsely claims Peter served in Rome in the capacity of pope from 41-66 A.D. (some historians differ on these dates, but not on the location) and that his body is buried under St. Peter's Basilica. But even a cursory examination of the Scriptures (The Rock-solid Truth) proves this is a complete fabrication.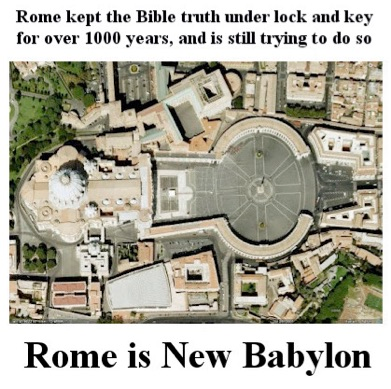 Matthew 10:5-6
10:5 These twelve Jesus sent forth, and commanded them, saying, Go NOT into the way of the Gentiles, and into [any] city of the Samaritans enter ye not:
10:6 But go rather to the lost sheep of the "House of Israel".
Are we to believe that Peter directly disobeyed The Master (Christ-Jesus) and went to Gentile Rome anyway? Peter's assignment was to the Jews in and around JERUSALEM, the City of Peace, NOT Gentile Rome, which was given to Paul.
Galatians 2:7-9
2:7 But contrariwise, when they saw that the gospel of the uncircumcision was committed unto me, as [the gospel] of the circumcision [was] unto Peter;
2:8 (For he that wrought effectually in Peter to the apostleship of the circumcision, the same was mighty in me toward the Gentiles:)
2:9 And when James, Cephas, and John, who seemed to be pillars, perceived the grace that was given unto me, they gave to me and Barnabas the right hands of fellowship; that we [should go] unto the heathen, and they unto the circumcision.
In Paul's letter to the Romans we are told that those assignments would NOT be intermingled.
Romans 15:20 Yea, so have I strived to preach the gospel, not where Christ was known about, lest I should build upon another man's foundation.
That same letter goes on to send greetings and salutations to no less than 28 people who were in Rome at the very time Peter was supposedly pope (Rom. 16:1-15), and yet it never mentions Peter, which would be very strange and extremely rude if Peter had actually been there. It would also have been completely unnecessary to send a letter to instruct the community in Rome if Peter had been there leading them at that time.
Clearly Peter wasn't in Rome. He was exactly where he was supposed to be: in JERUSALEM and the surrounding area. In fact Peter died (of old age, NOT on a satanic inverted cross – John 21:17-19) in Jerusalem and was buried there, where his tomb was discovered in 1953 at a Franciscan monastery site called "Dominus Flevit".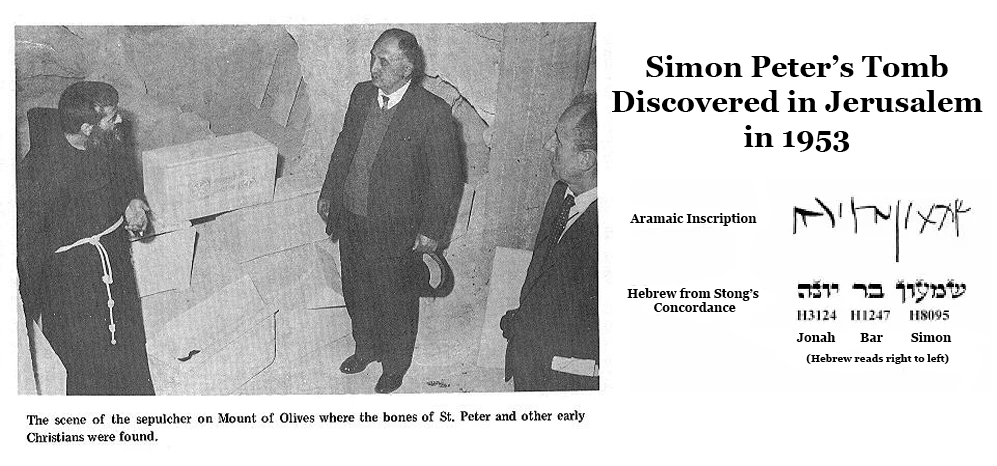 The RCC's first pope was not until the 4th century A.D., when the Roman Emperor Constantine took the title "bishop of bishops" for himself. He presided over the Council of Nicaea in 325 A.D. in that capacity, which is when and where the "Creed of Nicaea", now known as the "Nicene Creed", was incorporated, introducing the concept of the pagan trinity into the organized religion known as "Christianity" (Sura 4:171), mixing it with the true teachings of Christ.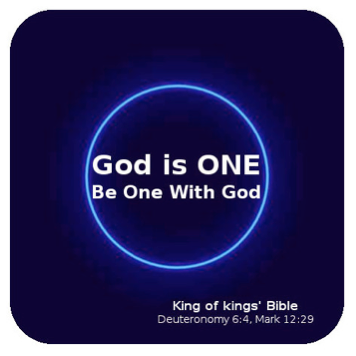 The entire "apostolic succession" from Peter through to Constantine was then fabricated and back-filled to try to legitimize the church's worldly authority. ALL based on LIES, because Simon Peter was NEVER in Rome.
The organized religion that deceitfully refers to itself as "Islam" claims, according to their traditions (the hadith), that Muhammad (peace be upon him) was allegedly born in Mecca, and later fled to Medina, before marching on Mecca two years before his alleged death. But is any of this true? What do the Holy Scriptures tell us about Muhammad, his whereabouts and his mission?
Did the Ishmaelites, to whom God sent His Message as a mercy and a blessing (Gen. 17:20) via Muhammad (2 Esd. 1:36, Sura 28:46), dwell over a thousand kilometres south of Jerusalem, in the desert wilderness near what would thousands of years later become Mecca, in the Hijaz, or did they dwell not far from Jerusalem, within what is today referred to as "the Levant"?
Genesis 16:11-12
16:11 And the angel of the "I AM" said unto her, Behold, thou [art] with child, and shalt bear a son, and shalt call his name Ishmael; because the "I AM" hath heard thy affliction.
16:12 And he will be a wild man; his hand [will be] against every man, and every man's hand against him; and he shall dwell TO THE EAST of all his brethren.
Genesis 17:20 And as for Ishmael, I have heard thee: Behold, I have blessed him, and will make him fruitful, and will multiply him exceedingly; twelve princes shall he beget, and I will make him a great nation.
Genesis 25:12-18
25:12 Now these [are] the generations of Ishmael, Abraham's son, whom Hagar the Egyptian, Sarah's handmaid, bare unto Abraham:
25:13 And these [are] the names of the sons of Ishmael, by their names, according to their generations: the firstborn of Ishmael, Nebajoth*; and Kedar, and Adbeel, and Mibsam,
25:14 And Mishma, and Dumah, and Massa,
25:15 Hadar, and Tema, Jetur, Naphish, and Kedemah:
25:16 These [are] the sons of Ishmael, and these [are] their names, by their towns, and by their castles; twelve princes according to their nations.
25:17 And these [are] the years of the life of Ishmael, an hundred and thirty and seven years: and he gave up the ghost and died; and was gathered unto his people.
25:18 And they dwelt from Havilah unto Shur, that [is] before Egypt, as thou goest toward Assyria: [and] he died in the presence of all his brethren.
*See also Isaiah 60:3-7, written from Jerusalem, 1000 years after the alleged death of Ishmael.
Meccan farmers and cattle ranchers? Olive trees and date-palms flourishing in mountainous, desert wastelands?

Sura 6:135-144
6:135. Say: "O MY people! Do whatever ye can: I will do (my part): soon will ye know who it is whose end will be (best) in the Hereafter: it is certain that the wrong-doers will not prosper."
6:136. Out of what "I AM" hath produced in abundance IN TILTH AND IN CATTLE, they assigned Him a share: they say, according to their fancies: "This is for "I AM", and this – for Our "partners"!" But the share of their "partners" reacheth not "I AM", whilst the share of "I AM" reacheth their "partners"! Evil (and unjust) is their assignment!
6:137. Even so, in the eyes of most of the Pagans, their "partners" made alluring the slaughter of their children, in order to lead them to their own destruction, and cause confusion in their religion. If "I AM" had willed, they would not have done so: but leave alone them and their inventions.
6:138. And they say that such and such cattle and crops are taboo, and none should eat of them except those whom – so they say – We wish; further, there are cattle forbidden to yoke or burden, and cattle on which, (at slaughter), the name of "I AM" is not pronounced; – inventions against "I AM"'s name: soon will He requite them for their inventions.
6:139. They say: "What is in the wombs of such and such cattle is specially reserved (for food) for our men, and forbidden to our women; but if it is still-born, then all have shares therein." For their (false) attribution (of superstitions to "I AM"), He will soon punish them: for He is full of Wisdom and Knowledge.
6:140. Lost are those who slay their children, from folly, without knowledge, and forbid food which "I AM" hath provided for them, inventing (lies) against "I AM". They have indeed gone astray and heeded no Guidance.
6:141. It is He Who produceth gardens, with trellises and without, and dates, and tilth with produce of all kinds, and olives and pomegranates, similar (in kind) and different (in variety): eat of their fruit in their season, but render the dues that are proper on the day that the harvest is gathered. But waste not by excess: for "I AM" loveth NOT the WASTERS (John 6:12).
6:142. Of the cattle are some for burden and some for meat: eat what "I AM" hath provided FOR YOU, and follow not the footsteps of Satan: for he is to you an avowed enemy.
6:143. (Take) eight (head of cattle) in (four) pairs: of sheep a pair, and of goats a pair; say, "Hath He forbidden the two males, or the two females, or (the young) which the wombs of the two females enclose? Tell me with knowledge if YE are truthful":
6:144. Of camels a pair, and oxen a pair; say, "Hath He forbidden the two males, or the two females, or (the young) which the wombs of the two females enclose? – Were YE present when "I AM" ordered you such a thing?" But WHO DOTH MORE WRONG THAN ONE WHO INVENTS A LIE AGAINST "I AM", TO LEAD ASTRAY MEN WITHOUT KNOWLEDGE? For "I AM" guideth not people who do wrong (Satan does).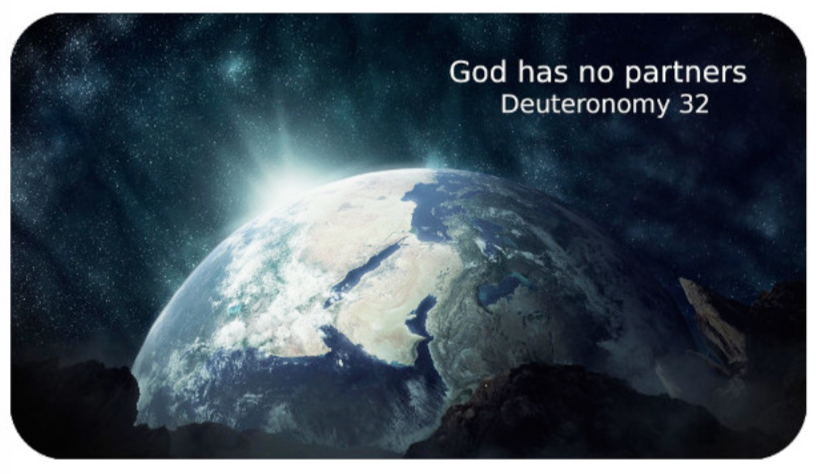 Sura 16:10-11
16:10. It is He who sends down rain from the sky: from it YE drink, and out of it (grows) the vegetation on which YE feed YOUR cattle.
16:11. With it He produces for YOU corn, olives, date-palms, grapes, and every kind of fruit: verily in this is a Sign for those who give thought.
See also Sura 20:53-54, Sura 22:25-30, and Sura 23:17-22
Note well: The average annual rainfall in the desert climate of Mecca: 110mm (4.3").
Sura 80:24-32
80:24. Then let man look at his Food, (and how We provide it):
80:25. For that We pour forth water in abundance,
80:26. And We split the earth in fragments,
80:27. And produce therein Corn,
80:28. And Grapes and nutritious Plants,
80:29. And Olives and Dates,
80:30. And enclosed Gardens, dense with lofty trees,
80:31. And Fruits and Fodder,-
80:32. For use and convenience TO YOU AND YOUR CATTLE.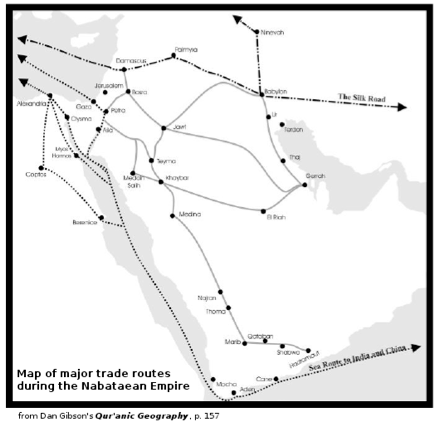 Does ANY of this sound like the bone-dry, treeless, rock-strewn, middle of nowhere city of Mecca?
And how could anyone possibly believe that desolate and totally off-the-beaten-path Mecca was somehow a trade hub? Established trade routes at that time existed throughout Syria and Palestine, and via the Red Sea, NOT through the middle of hundreds of miles of inhospitable terrain, totally incapable of naturally supporting crops or livestock, much less replenishing traders and their caravans.
Sodom and Gomorrah within a daily stroll of Mecca?
Sura 37:133-138
37:133. So also was Lot among those sent (by Us).
37:134. Behold, We delivered him and his adherents, all
37:135. Except an old woman who was among those who lagged behind (Gen. 19:26):
37:136. Then We destroyed the rest.
37:137. VERILY, YE PASS BY THEIR (SITES), BY DAY –
37:138. AND BY NIGHT: WILL YE NOT UNDERSTAND?
Genesis 13:7-12
13:7 And there was a strife between the herdmen of Abram's cattle and the herdmen of Lot's cattle: and the Canaanite and the Perizzite dwelled then in the land.
13:8 And Abram said unto Lot, Let there be no strife, I pray thee, between me and thee, and between my herdmen and thy herdmen; for we [be] brethren.
13:9 [Is] not the whole land before thee? separate thyself, I pray thee, from me: if [thou wilt take] the left hand, then I will go to the right; or if [thou depart] to the right hand, then I will go to the left.
13:10 And Lot lifted up his eyes, and beheld all the plain of Jordan, that it [was] well watered every where, before the "I AM" destroyed Sodom and Gomorrah, [even] as the garden of the "I AM", like the land of Egypt, as thou comest unto Zoar.
13:11 Then Lot chose him all the plain of Jordan; and Lot journeyed EAST: and they separated themselves the one from the other.
13:12 Abram dwelled in the land of Canaan, and Lot dwelled in the cities of the plain, and pitched [his] tent toward Sodom.
See also Gen. 16:11-12 above and Sura 22:40-47.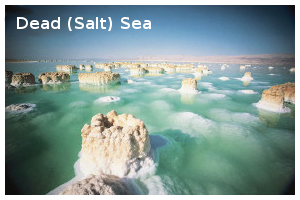 Genesis 19:23-26
19:23 The sun was risen upon the earth when Lot entered into Zoar.
19:24 Then the "I AM" rained upon Sodom and upon Gomorrah brimstone and fire from the "I AM" out of heaven;
19:25 And He overthrew those cities, and all the plain, and all the inhabitants of the cities, and that which grew upon the ground.
19:26 But his wife looked back from behind him, and SHE BECAME A PILLAR OF SALT.
Sura 46:27. We destroyed aforetime populations ROUND ABOUT YOU; and We have shown the Signs in various ways, that they may turn (to Us).
What populations were destroyed around Mecca? Sodom and Gomorrah, Ad (Admah) and Thamud (Tzeboiim? Sura 29:38) were ALL located in the plain of Jordan, EAST of Jerusalem, near or in the area known today as the Dead (Salt) Sea, the lowest spot on Earth.
Does anyone really believe Muhammad would directly disobey God's COMMAND to warn Jerusalem and the surrounding area, so he could attack Mecca? 
Like Peter, Muhammad's mission was to warn Jerusalem and the surrounding area. How could Muhammad do that from the present-day cities of Mecca or Medina? Did Mecca even exist during the time of Muhammad? If so, why doesn't Mecca unambiguously appear on any map or in any historical records from that time period or before?
Sura 6:92. And this (Koran) is a Book which We have sent down, bringing blessings, and confirming (the revelations) which came before it: that THOU mayest warn the Mother of Cities (Jerusalem – Isa. 1:1, Isa. 1:21; Matt. 23:37) and all around her (just like almost all of the previous Prophets were also told to do). Those who believe in the Hereafter (also) believe this (Book), and they are constant in guarding their prayers.
Sura 42:7. Thus have We sent by inspiration to thee an Arabic Koran: that THOU mayest warn the Mother of Cities (Jerusalem – Matt. 5:35) and all around her,- and warn (them) of The Day of Assembly, of which there is no doubt: (when) some will be in The Garden, and some in The Blazing Fire.
Galatians 4:26 But JERUSALEM which is above is free, which is the mother (of cities) of us all*.
*ALL of Abraham's children were born in the area around JeruSALEM, the City of Peace.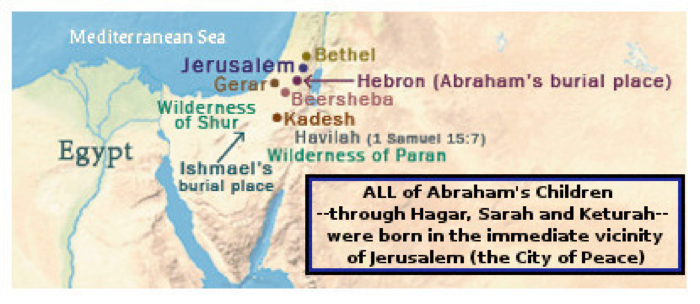 Sura 27:91-92
27:91. For me, I have been COMMANDED to serve the Lord of THIS City, Him Who has sanctified it (Jerusalem) and to Whom (belong) all things: and I am COMMANDED to be of those who bow in submission to "I AM"'s Will,-
27:92. And to rehearse the Koran: and if any accept Guidance, they do it for the good of their own souls, and if any stray, say: "I am only a Warner".
Sura 90:1-3
90:1. I do call to witness THIS CITY (Jerusalem);-
90:2. And THOU art a Freeman of THIS City (2 Esdras 1:35-40);-
90:3. And (the mystic ties of) Parent (Abraham) and Child (Ishmael – The Torah – Gen. 17:18);-
The Night Journey to Jerusalem
Surah 17. Isra', The Night Journey, Children Of Israel

Sura 17:1. Glory to ("I AM") Who did take His servant for a Journey by night from a place where he was praying to the Holiest Place, whose Precincts We did bless (Mt. Moriah),- in order that We might show him some of Our Signs: for He is the One Who heareth and seeth (all things).
It is possible that Muhammad was taken from wherever he was "in the Spirit" to Mt. Moriah (Jehovahjireh), where Abraham offered up his miracle son Isaac for a sacrifice to God, similarly to how John was taken and shown Christ's Revelation about the Apocalypse.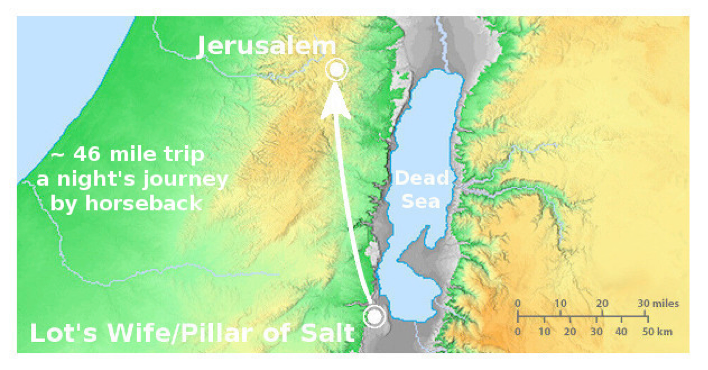 However, it is also possible that Muhammad physically traveled to Jerusalem during a single night, guided by God. A night's journey would certainly have been possible if Muhammad lived near the SALT Sea, where Sodom and Gomorrah existed before they were destroyed (Gen. 19:24-29). Weren't God's Prophets COMMANDED by God to warn Jerusalem – the mother of all cities (Isa. 1:1, Isa. 1:21, Isa. 66:13, 2 Esd. 10:7, 2 Esd. 10:40-44, Matt. 23:37, Gal. 4:26) – and all around her (Sura 6:92, Sura 42:7)? Does God not provide every need, every opportunity and the means to accomplish His Will (Islam, in Arabic)?
The lands and houses of "the People of The Book" given to Moslems in Mecca? Or to Moslems living near Jerusalem?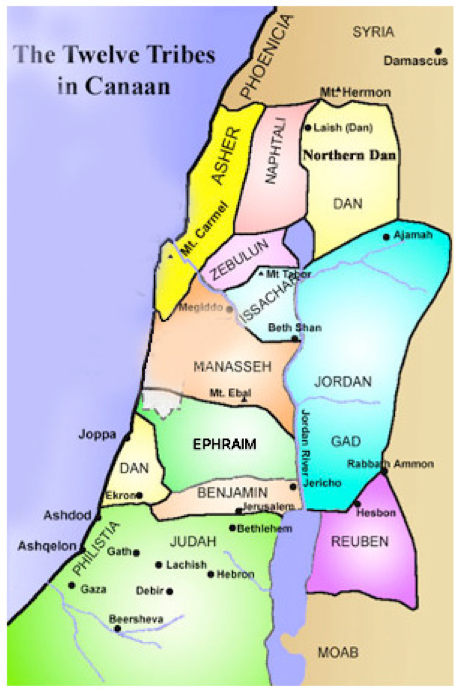 Is there any historical record to suggest that "the People of The Book" (Israelites – Sura 2:40, Sura 2:136) ever lived in the area that would one day become Mecca? Of course not! It is a well-documented historical fact that the Israelites lived on the land promised to them by God, in and around Jerusalem, where Abraham settled, died and was buried. God then took the land and houses from the People of The Book as punishment for their disobedience (Deut. 28:30-33), and gave them to a people that came FROM THE EAST ("Moslems"), exactly as prophesied in the Bible.
2 Esdras 1:35-38
1:35 YOUR HOUSES WILL I GIVE TO A PEOPLE THAT SHALL COME; which not having heard of Me yet shall believe Me; they to whom I have showed no Signs, yet shall do that which I have commanded them.
1:36 They have seen no Prophets, yet they shall call their former estate (Abraham and Ishmael) and sins to remembrance, and acknowledge them.
1:37 I take to witness the grace of the People that shall come; whose little ones rejoice with gladness: and though they see Me not with bodily eyes, yet in spirit shall they believe the things that I say.
1:38 And now, brother, behold what glory; and see the People that cometh FROM THE EAST (Moslems):
Sura 33:26-27
33:26. And those of the People of The Book who aided them – "I AM" did take them down from their strongholds and cast terror into their hearts. (So that) some ye slew, and some ye made prisoners.
33:27. And HE made YOU* heirs of THEIR LANDS, THEIR HOUSES, and THEIR goods, and of a land which ye had not frequented (before). And "I AM" has power over all things.
*First the Israelites (the People of The Book) and later the Moslems
Yathrib/Ethrib/Ephraim
There is one reference to the "men of Yathrib" (Ethrib in Aramaic) in the Koran, in Sura 33:13 (The Confederates), which has traditionally been assumed to be an ancient name for the city now known as Medina. But is that true?
From: What About Medina? –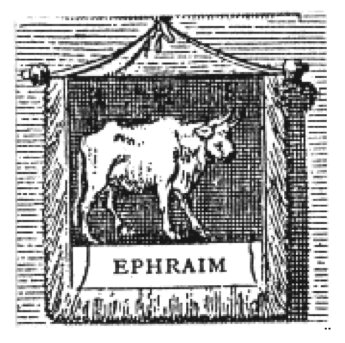 Today Medina is a modern city, but it wasn't always so. Originally Medina was not a city. The area was known as Yathrib, يثرب and it was an agricultural area. The very name means THE PLACE OF THE BULL OR THE PLACE OF CATTLE.
The bull/bullock is associated with the Israelite tribe of Ephraim, which featured a bull on their tribal standard.
Deuteronomy 33:16-17
33:16 And for the precious things of the earth and fullness thereof, and [for] the good Will of Him that dwelt in the bush: let ["The Blessing"] come upon the head of Joseph, and the CROWN upon the head of him [that was] separated from his brethren (Gen. 49:10 & Gen. 49:22-24).
33:17 His glory [is like] the firstling of his bullock, and his horns [are like] the horns of Unicorns: with them he shall push the people together to the ends of the earth: and they [are] the ten thousands of Ephraim, and they [are] the thousands of Manasseh (see Sura 18:94).
So is Sura 33:13 describing an area incapable of supporting cattle that eventually was named Medina, or is it confirming the history of the men of Ephraim (Judges 8:1), whom God referred to as His "Firstborn" among men (Jer. 31:9), and their migration to the land around Jerusalem upon their release from captivity in Egypt?
Were the lands and houses of the Canaanites, that God gave to Ephraim, not eventually given over to the Moslems, after Ephraim's second punitive captivity by the Assyrians, followed by their subsequent release and migration to the British Isles?
Sura 33:13-15
33:13. Behold! A party among them said: "Ye men of Yathrib (Ethrib/Ephraim)! Ye cannot stand (the attack)! Therefore go back!" And a band of them ask for leave of the Prophet, saying, "Truly our houses are bare and exposed," though they were not exposed: they intended nothing but to run away.
33:14. And if an entry had been effected to them from the sides of the (city), and they had been incited to sedition, they would certainly have brought it to pass, with nothing but a brief delay!
33:15. And yet they had ALREADY covenanted with "I AM" not to turn their backs, and a Covenant with "I AM" must (certainly) be answered for.
Psalm 78:9-11
78:9 The children of Ephraim,[being] armed, [and] carrying bows, turned back in the day of battle.
78:10 They kept not The Covenant of God, and refused to walk in His Law;
78:11 And forgot His works, and His wonders that He had showed them.
Other Inherited Lands in the Plains of Jordan and Surrounding Area
The 'Ad people (Admah), whose land the Ishmaelites also inherited, lived near Jerusalem too [obviously not far from the Dead (Salt) Sea – Gen. 14:2-3], NOT Mecca.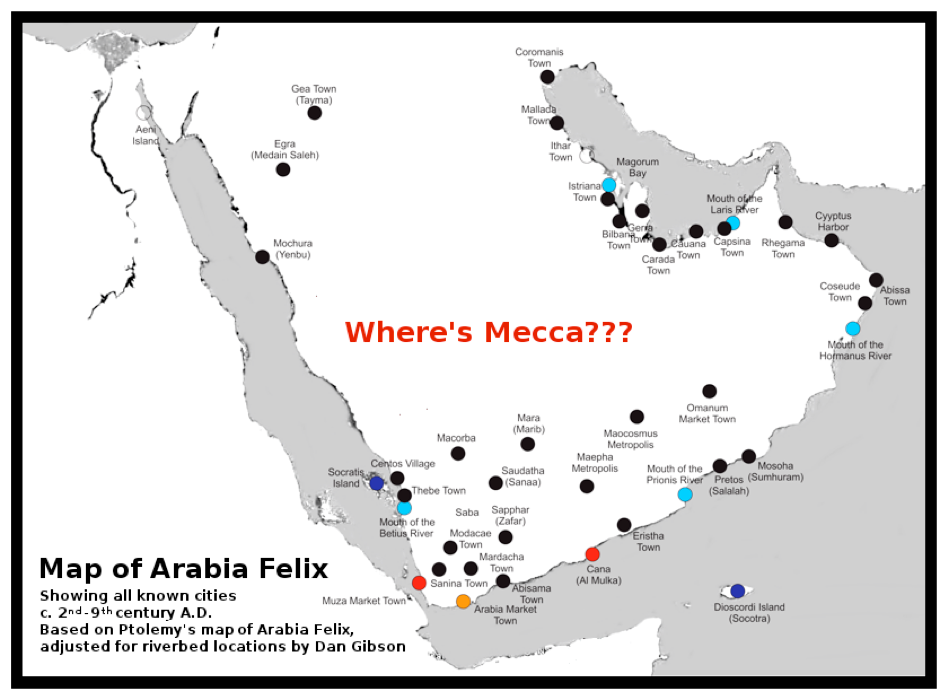 Sura 7:74. And remember how He made YOU inheritors after the 'Ad people and gave YOU habitations in the land: ye build for yourselves palaces and castles in (open) plains, and carve out homes in the mountains; so bring to remembrance the benefits (ye have received) from God, and refrain from evil and mischief on the Earth."
Deuteronomy 29:22-23
29:22 So that the generation to come of your children that shall rise up after you, and the stranger that shall come from a far land, shall say, when they SEE the plagues of that land, and the sicknesses which the "I AM" hath laid upon it (Sura 37:133-138);
29:23 [And that] the whole land thereof [is] brimstone, and SALT, [and] burning, [that] it is not sown, nor beareth, nor any grass groweth therein, like the overthrow of Sodom, and Gomorrah, Admah (Sura 7:65-74), and Zeboim, which the "I AM" overthrew in His anger, and in His wrath:
The Hadith and Hijaz or the Koran and Jerusalem?
The Arabic word "Hijaz" (also spelled "Hejaz") means "something standing in between" or "the barrier", and that's exactly what that part of the world, with all of this made-up, hadith-driven Meccan paganism is: a barrier standing in between the MINOs (Muslims in name only) and The God (Allah) Whom they claim to worship.
The hadith was fabricated hundreds of years after the alleged death of Muhammad to divert believers/pilgrims from Jerusalem to Mecca, to generate business and tourism. It (the hadith) is the sole source for the purported birthplace, supposed sayings and the biographical particulars of Muhammad's alleged activities and military conquests. Is it not a wonder why Muhammad would be anywhere near the area that today is called Mecca, much less attack it, if he was COMMANDED by God to be a warner and a witness to the people (including his own) living in and around Jerusalem, over 1000km away?
Weren't some of those people in and around Jerusalem also "Jews" and "Christians"? And why would the Koran even address and admonish the beliefs of "Jews" and "Christians" if the intended audience had no first-hand knowledge of these people or their beliefs?
Were the author and the first adherents of the Koran not the original protestants, exposing the pagan trinity, pagan rites and pagan rituals of Roman Catholicism that are found nowhere in the Bible?
Does this not also logically explain why there are hundreds (if not thousands) of Syro Aramaic (Syriac) words in the Koran/Quran, including the word "Qur'an" itself? The Arabic alphabet is a derivative of the Nabataean alphabet, or (and more likely) is taken directly from the Syriac alphabet (Syrian/Syro Aramaic). Both the Nabataean and Syriac alphabets originate from the Aramaic alphabet – one of the languages that Jesus spoke. And the Aramaic alphabet is descended from the Phoenician alphabet. Syro Aramaic (Syriac) was the native tongue of the Arabs (the Arabian tongue before the modern language now called "Arabic" existed), universally used for commerce and trade for hundreds of years, including during the alleged lifetime of Muhammad.
Muhammad reportedly married Khadija, a Roman Catholic, when he was 25 and she was 40 (in or about 595 A.D.). Khadija's cousin was called Waraquah, and was a Roman Catholic priest.
At its height under the Justinian dynasty (518-602 A.D.), the Eastern Roman (Byzantine) empire NEVER occupied Mecca, nor extended any further south into the Arabian peninsula than the southern end of the Gulf of Aqaba. So what makes more sense? A Roman Catholic priest and his Roman Catholic first cousin living in the Roman Catholic controlled Eastern Roman empire, or in a foreign and virtually uninhabitable environment, nowhere near any established trade route and hundreds and hundreds of km away from the closest Eastern Roman outpost?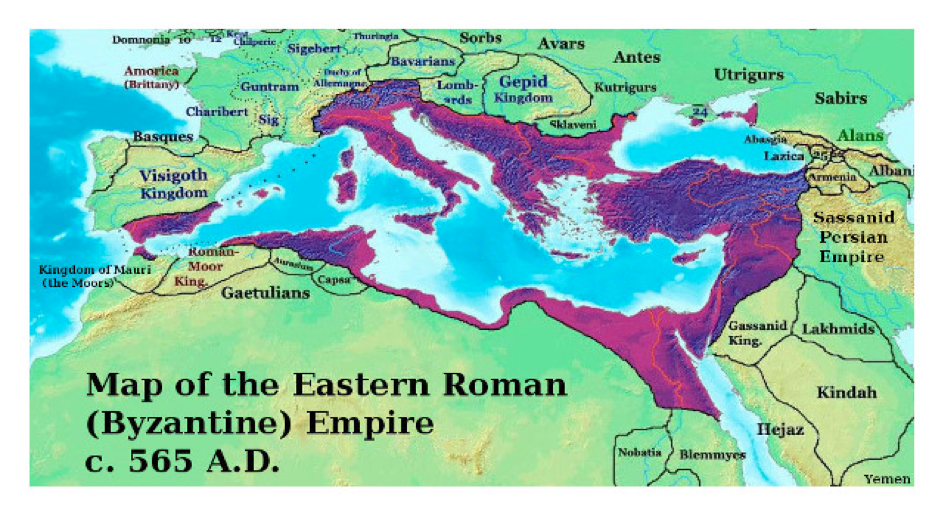 Further, are we to actually believe that Omar (Umar) conducted a sustained military campaign in the Levant for years in the wake of Muhammad's alleged passing in 632 AD, from distant (and non-existent) Mecca or Medina?
Or were he and the ummah still living amongst their fellow Ishmaelites in the plains of Jordan, and elsewhere throughout the fertile areas of Syria and Palestine, with enough men and resources to capture Damascus in 634 AD and to lay siege to Jerusalem for months in 636-637 AD, before capturing it too in the Spring of 638 AD? And where did the capital and resources come from to support those local war efforts, if not from trading much needed leather and other goods with the Eastern Roman/Byzantine army, by far the largest single consumer group in the region?
Is it not blatantly obvious that Mecca could not possibly have been the alleged military, economic and spiritual centre of the entire "Islamic" universe during the rise of the Arab empire following Muhammad's alleged passing in 632 AD, as the "Islamic tradition" (hadith) FALSELY claims? Isn't that why the emerging Arab empire was ruled from Damascus (Gal. 1:17) from 634 – 750 AD (during the Umayadd dynasty), and then from 750 – 900 AD from Baghdad/Babylon (under the Abbasid dynasty)?
It needs to be correctly understood that ALL of the "Islamic" pilgrimmage sites in and around Mecca have been renamed in a deceitful attempt to make it appear as if they're referred to in the Koran. A few examples of this are the "Kaba" (God's House was built in Jeru-SALEM, the City of PEACE – Sura 2:126), Safa and Marwa (which are symbols of God, NOT two idolatrous mounds of rubble – Sura 2:158, John 3:3-7, Jer. 4:10), Arafat (the Mount of Recognition – Jehovahjireh in the land of Moriah – Gen. 22:14, Sura 2:198), the valley of Baca (the valley of "tears" in the land of Moriah, near Jerusalem – Psalm 84:6, Sura 3:96), The Cave (of Hira??? – Sura 18:17) and even the medina (l-madīnati), which simply means "the city". Of course Mecca itself is never mentioned by name nor inference in either the Holy Koran or the Holy Bible, which would explain why we don't find Mecca in any genuine pre-Islamic literature or on any maps of Arabia until the early 10th century A.D.
The same goes for the back-filled cradle-to-grave details we've been spoon-fed about Muhammad "Mustafa". A supposed "year of the Elephant" announcing his alleged birth, into the non-existent Meccan tribe of "Quraysh"? More fabled nonsense about how the pagan temple/mosque in Mecca – that God condemned in His Koran (Sura 9:107-111) – was purportedly protected by God, both from the fictitious military expedition supposedly led by Abraha, and then later from Muhammad himself?
Outside of the completely fabricated "Islamic tradition" (Matt. 15:3, Matt. 15:6) there is not one single shred of tangible evidence that Muhammad was ever anywhere near the present-day cities of Mecca or Medina. Everything in Scripture and from the available secular historical records point toward JERUSALEM and the surrounding area.
No wonder "in the early years of Islam, the Qiblah direction was towards the city of Jerusalem" – please see: Sura 2:125-127, Sura 2:144, Sura 3:96-97, Sura 5:98, Sura 6:92, Sura 9:7, Sura 9:19, Sura 9:28, Sura 9:108, Sura 14:35, Sura 17:1, Sura 22:25-26, Sura 27:91, Sura 42:7, Sura 48:22-25, Sura 90:1-2 and Sura 95:1-4, and compare with: Gen. 22:2-3, Gen. 22:14, 1 kings 6:1-2, 1 kings 6:11-14, 1 kings 8:29, 1 kings 8:41-45, 2 Chron. 3:1, 2 Chron. 6:18-21, Psalm 5:7, Ps. 84:4-7, Psalm 138:2, and Isa. 56:7.
Jerusalem is mentioned in the Bible OVER 800 TIMES (and over 100 times more as Zion, as well as indirectly at least 28 more times in the Koran, IF it's properly read and understood). It's where GOD SAID He put His Name, His House, where His Prophets and His Messengers – including Peter (Cephas…little stone…John 1:42) and Muhammad (from little Petra, in Jordan?) – were sent as warners, and where His Servants were and still are instructed to pray towards.
Conversely, there is no mention of the city of Mecca anywhere in the Bible or in the Koran.
Which city do you think God placed an emphasis on? Does our changeless God (Mal. 3:6) change His Mind?
Sura 48:23. (Such has been) the practice (approved) by "I AM" already in the past: NO CHANGE wilt thou find in the practice (approved) by "I AM" (Heb. 13:8).
Everything we know, or believe we know, about the history of Mecca is based on nothing more than fairy tales, i.e. a pack of lies concocted by Satan/Iblis and distributed through his lucrative corporate fictional organized religions and his glove puppet armies of priests, pastors, rabbis, imams, etc.
Mecca didn't exist until hundreds of years after Muhammad's alleged passing, much like Nazareth didn't exist until hundreds of years after the cruxifixion and resurrection of Jesus. The entire "Islamic tradition" about Muhammad in Mecca, fabricated in Babylon hundreds of years after his alleged passing, has been back-filled over the centuries with fanciful stories to try to legitimize Mecca and its new organized religion, like its mother Rome before it. ALL based on LIES, because Muhammad was NEVER in Mecca.
Look to God and His Book for the answers to His mysteries. Only the Truth can set you free (King of kings' Bible – John 8:23-29, KJV 8:32-38).
Psalm 78:35 And they remembered that God [was] their Rock, and the High God their redeemer.
RELATED: