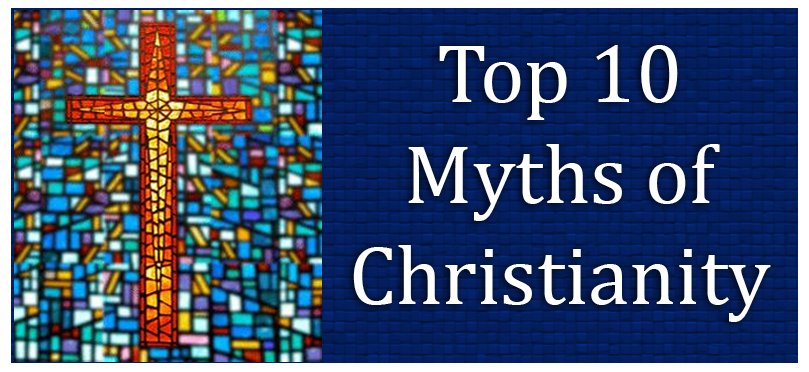 Much like the Federal Reserve Bank is NOT Federal, has NOTHING in reserves and is actually a private corporation instead of a bank, Christianity is a misnomer, designed to anaesthetize, deceive and control the masses.
Like ALL organized religion, it is a man-made BUSINESS based on fraud and deception, and a thorough and honest review of most "Christian" beliefs versus what it actually says in the Bible prove unequivocally that, other than its intentionally misleading name, Christianity shares virtually NOTHING with Christ.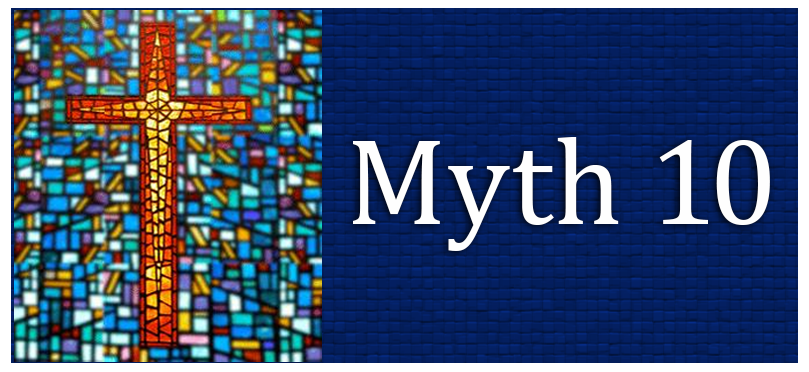 10. From "Good" Friday to Easter Sunday: can Christians not count to 3?
The centerpiece of Christianity is the crucifixion and resurrection of Jesus-Christ. Many, if not most Christians believe that Jesus was crucified on "Good"(?) Friday and was resurrected roughly 36 hours later, in the early morning hours of Ishtar/Easter Sun-day. But is this what really happened? A close and thorough examination of the evidence proves beyond ANY reasonable doubt this simply isn't the case.
Christ prophesied the following about the time between the crucifixion and the resurrection:
Matthew 12:39-40
12:39 But he answered and said unto them, An evil and unfaithfull generation seeketh after a sign; and there shall no sign be given to it, but the sign of the prophet Jonah:
12:40 For as Jonah was three days and three nights in the whale's belly; so shall the Son of Man be three days AND three nights in the heart of the earth.
So how can so many Christians be duped into believing the LIE that Jesus only spent half as much time in the heart of the earth as He (THE Truth – John 14:6) said He would? A half-truth is still a lie, and that includes the half-truth that Christ's Mission on Earth was only 3 ½ years.
Daniel 9:27 And he (Christ) shall confirm The Covenant (the New Covenant) with many for one week (7 days = 7 years in Bible prophecy code*): and in the midst of the week (WEDNESDAY) he shall cause the sacrifice (His Crucifixion) and the oblation (His Life which He willingly offered to show us The Way [John 14:6] and to redeem us from our PAST SINS [Rom. 3:25]) to cease, and for the overspreading of abominations (ALL of the churches, which teach the opposite of what Christ teaches) He shall make [it] desolate, even until the consummation (the "Lake of Hell-Fire"), and that determined shall be poured upon the desolate (those who refuse to listen to and obey God ONLY – Acts 5:29, Luke 19:27, Rev. 2:23).
*Numbers 14:34 After the number of the days in which ye searched the land, [even] forty days, EACH DAY FOR A YEAR, shall ye bear your iniquities, [even] forty years, and ye shall know My breach of promise.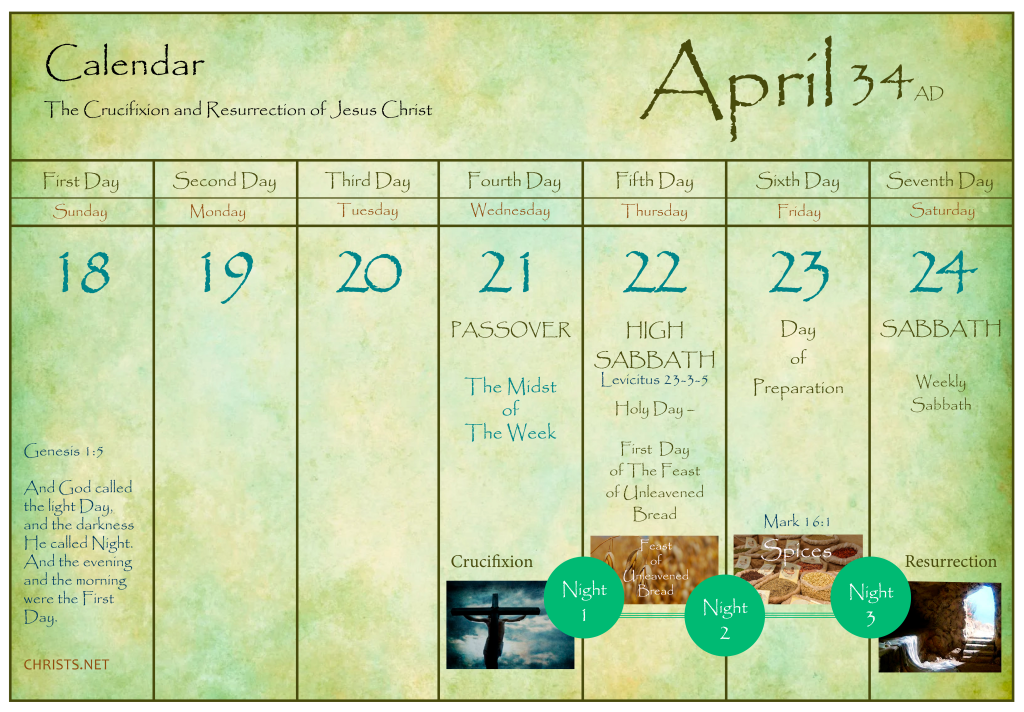 So, according to the EVIDENCE, at the end of His 7-year Mission, Jesus was crucified on a WEDNESDAY, NOT on a Friday. And if the body of Jesus was buried "in the heart of the Earth" for 3 days AND 3 nights, that means He rose on Saturday (the Sabbath Day, aka the Lord's Day) NOT on a Sun-day. But is there any evidence of this in the Gospel accounts? The answer is yes, but it requires actually reading them and recognizing that there were TWO Sabbaths the week Jesus was crucified.
The Last Supper, that Jesus ate with His Disciples, was the Passover, which is the day of preparation for the High Sabbath that begins the Feast of Unleavened Bread (Leviticus 23:5-7). The end of each day is at sunset, at which time the next day begins (Gen. 1:3-5). The High Sabbath that year was on a Thursday, which began at sunset on Wednesday, when Wednesday ended and Thursday began.
John 19:31 The Jews therefore, because it was the preparation, that the bodies should not remain upon the cross on the Sabbath day, (for that Sabbath day was an high day,) besought Pilate that their legs might be broken, and [that] they might be taken away.
The second Sabbath that week was the weekly Sabbath which, as always, took place on Saturday, the 7th day of the week. The account in Matthew, when properly translated from the original Greek tells us that it was after the Sabbaths (plural) that the two Marys came to see the sepulchre.
Matthew 28:1-6
28:1 After the (two) Sabbaths, as it began to dawn toward the first [day] of the week, came Mary Magdalene and the other Mary to see the sepulchre.
28:2 And, behold, there was a great earthquake: for the angel of the Lord descended from heaven, and came and rolled back the stone from the door, and sat upon it.
28:3 His countenance was like lightning, and his raiment white as snow:
28:4 And for fear of him the keepers did shake, and became as dead [men].
28:5 And the angel answered and said unto the women, Fear not ye: for I know that ye seek Jesus, which was crucified.
28:6 He is not here: for he is risen, as he said. Come, see the place where the Lord lay.
Christ-Jesus was not there as it began to dawn on Sun-day (the first day of the week) because He had already risen (on Saturday, the Sabbath Day/The Lord's Day).
Mark 16:1-8 (see also Luke 23:50-56, 24:1-8)
16:1 And when the (weekly) Sabbath was past, Mary Magdalene, and Mary the [mother] of James, and Salome, had bought sweet spices*, that they might come and anoint him.
16:2 And very early in the morning the first [day] of the week, they came unto the sepulchre at the rising of the sun.
16:3 And they said among themselves, Who shall roll us away the stone from the door of the sepulchre?
16:4 And when they looked, they saw that the stone was rolled away: for it was very great.
16:5 And entering into the sepulchre, they saw a young man sitting on the right side, clothed in a long white garment; and they were affrighted.
16:6 And he saith unto them, Be not affrighted: Ye seek Jesus the Nazarite, which was crucified: he is risen; he is not here: behold the place where they laid him.
*Buying and selling on the Sabbath is strictly forbidden under The Law (Exod. 20:8-11, Neh. 10:31, Neh. 13:15-21), so the ONLY time that the two Marys could have bought sweet spices would have been on Friday, between the two Sabbath days – the High Sabbath on Thursday and the weekly Sabbath on Saturday.
Remember, they had to hurry to take down the body of Jesus and bury it before the (High) Sabbath began (Mark 15:42-47), so there wasn't anytime for them to buy spices after burying the body of Jesus. And it was very early on the first day of the week, immediately after the (weekly) Sabbath, when the two Marys came to the sepulchre with sweet spices they had bought and prepared on Friday. Further confirmation of this can be found in the Gospel of Luke.
It is also of interest that the Greek word "pascha" is found 29 times in the original text of the New Covenant/Testament where it is correctly translated as Passover 28 times. The lone exception is in Acts 12:4 where, in most Bible versions, it has been intentionally mistranslated as Easter.
If Christianity can't get something as simple as reading and counting to 3 correct, about a subject as important as the crucifixion and resurrection of Jesus, then how can anything they teach be taken seriously?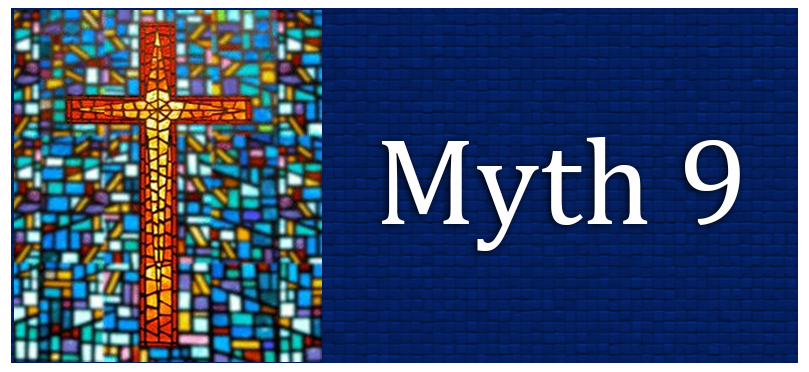 9. The Trinity Delusion
While counting to 3 has proven difficult for most Christians, dividing by 3 seems to come easy, especially when it affords yet another opportunity to mix in some more pagan beliefs, like Ishtar/Easter, into their mystical organized religion.
Just as Ishtar/Easter makes a mockery of Christ's sacrifice and suffering on the cross, the trinity makes a mockery of The King Ruler of the Universe, Whose Name in Hebrew is YHWH, or in English, the "I AM"; the Self-Existing ONE.
Deuteronomy 6:4 Hear, O Israel: The "I AM" our God [is] one "I AM":
Neither the word "trinity" nor the words "triune god" appear ANYWHERE in the Old and New Covenants/Testaments and yet "trinitarians" would have us believe that this is the most all-important core concept in understanding God. Reportedly, over two billion "Christians" believe that their 3-in-1 god is neatly divided (please see Matt. 12:25) into 3 separate but equal parts: Father, Son and Holy Spirit. And all of this is based on the false premise that Jesus was God and that the Holy Spirit is a third, separate character in this trio. The Holy Spirit is actually our hotline to the Almighty.
Jesus was the human son, born of the virgin Mary. Jesus (the human) was incarnated by God's Eldest/Firstborn Son, Christ (the Spirit-Being) making the human+Being we know as Jesus+Christ. The name Jesus is actually a means "Saviour" and Christ is likewise a title which means "The Anointed One". God is a Spirit-Being (John 4:24) and so are ALL of His Children, including His Firstborn Son (Dan. 10:21, Dan. 12:1, Col. 1:14-15).
Numbers 23:19 God [is] not a man, that He should lie; neither the son of man, that He should repent: hath He said, and shall He not do [it]? or hath He spoken, and shall He not make it good?
Jesus referred to Himself as the "Son of Man" no less than 80 times throughout the Gospels. He NEVER claimed to be God, and Christ (the Spirit-Being), speaking through the mouth of Jesus (the human), made it a point to let everyone know that.
John 5:37 And the Father Himself, which hath sent me, hath borne witness of me. Ye have neither heard His voice at any time, nor seen His shape.
John 14:28 Ye have heard how I said unto you, I go away, and come [again] unto you. If ye loved me, ye would rejoice, because I said, I go unto the Father: for my Father is greater than I.
John 20:17 Jesus saith unto her, Touch me not; for I am not yet ascended to my Father: but go to my brethren, and say unto them, I ascend unto my Father, and your Father; and [to] my God, and your God.
Greater than does NOT mean equal to. And God doesn't have a God or He wouldn't be God by definition. The MOST High means exactly that: there are NONE higher (or equal to). It really isn't that difficult to understand. God is the head of Christ, just as Christ is the head of every man and THE Example (John 14:6) that every man must follow to actually come to and KNOW our Creator and heavenly Father and DO His Will (Matt. 6:10). Sound familiar?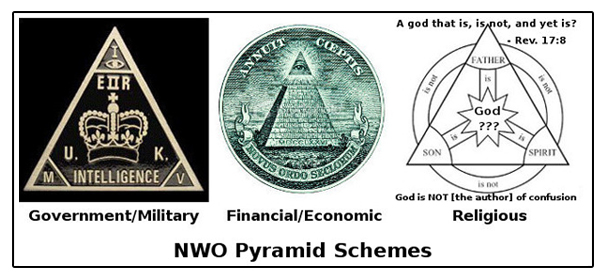 1 Corinthians 11:3 But I would have you know, that the head of every man is Christ; and the head of the woman [is] the man; and the head of Christ [is] God.
Every other false claim of a triune god, or that Jesus is God, is the result of a total misunderstanding (2 Peter 3:16) of the differences between the spirit (being) and the flesh (human) or due to intentional mistranslations.
John 4:23-24
4:23 But the hour cometh, and now is, when the true worshippers shall worship the Father in Spirit and in Truth: for the Father seeketh such to worship Him.
4:24 God [is] a Spirit: and they that worship Him must worship [Him] with their spirit (being) and in Truth.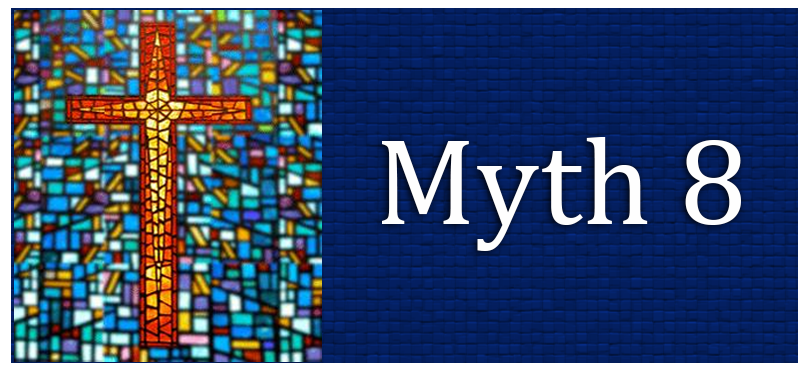 8. Peter the Roman?
The foundation for both the Roman Catholic Church (RCC) and her daughters, i.e. ALL the Protestant religions to which she gave birth, is built on the LIE that Peter was the first pope of Rome. Simon Peter was NEVER in Rome, much less the first pope of the Babylonian mystery religion (Rev. 17:5).
The RCC claims Peter served in Rome in the capacity of pope from 41-66 A.D. (some historians differ on these dates, but not on the location) and that the papacy derives its authority by apostolic succession from Peter, whom they claim is buried under St. Peter's Basilica. But even a cursory examination of the Scriptures (The Rock-solid Truth) proves this is a complete fabrication.
Matthew 10:5-6
10:5 These twelve Jesus sent forth, and commanded them, saying, Go NOT into the way of the Gentiles, and into [any] city of the Samaritans enter ye not:
10:6 But go rather to the lost sheep of the "House of Israel".
Are we to believe that Peter directly disobeyed The Master (Christ-Jesus) and went to Gentile Rome anyway?
Galatians 2:7-9
2:7 But contrariwise, when they saw that the gospel of the uncircumcision was committed unto me, as [the gospel] of the circumcision [was] unto Peter;
2:8 (For he that wrought effectually in Peter to the apostleship of the circumcision, the same was mighty in me toward the Gentiles:)
2:9 And when James, Cephas, and John, who seemed to be pillars, perceived the grace that was given unto me, they gave to me and Barnabas the right hands of fellowship; that we [should go] unto the heathen, and they unto the circumcision.
Peter's Assignment: Circumcision = Jews (Jerusalem, Joppa, etc.)
Paul's Assignment: Uncircumcision = Gentiles (e.g. Rome)
In the letter to the Romans we are told that those assignments would NOT be intermingled.
Romans 15:20 Yea, so have I strived to preach the gospel, not where Christ was known about, lest I should build upon another man's foundation.
That same letter goes on to send greetings and salutations to no less than 28 people who were in Rome at the very time Peter was supposedly pope (Rom. 16:1-15), and yet it never mentions Peter, which would be very strange and extremely rude if Peter had actually been there. It would also have been completely unnecessary to send a letter to instruct the community in Rome if Peter had been there leading them at that time.
Clearly Peter wasn't in Rome. He was exactly where he was supposed to be: in Jerusalem and the surrounding area. In fact Peter died (of old age, NOT on a satanic inverted cross – John 21:17-19) in Jerusalem and was buried there, where his tomb was discovered in 1953 at a Franciscan monastery site called "Dominus Flevit".
The first pope of the Roman Catholic Church was not until the 4th century A.D., when the Roman Emperor Constantine took the title "bishop of bishops" for himself. He presided over the Council of Nicaea in 325 A.D. in that capacity, which is when and where the "Creed of Nicaea", now known as the "Nicene Creed" was incorporated, which introduced the concept of the pagan trinity into Christianity, mixing it together with the true teachings of Christ.
The entire "apostolic succession" from Peter through to Constantine was then fabricated and back-filled to try to legitimize the church's worldly authority. ALL based on LIES, because Simon Peter was NEVER in Rome.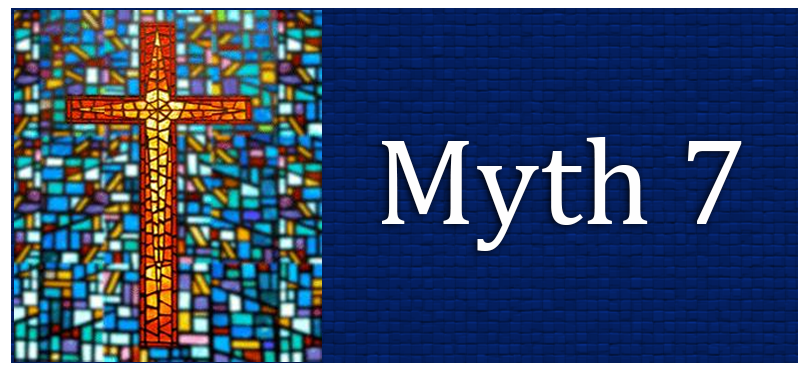 7. We'll be rewarded for being criminals
As ludicrous as it may sound, this is yet another church doctrine that most, if not all Christians believe.
Sure, different words are used, and a pack of elaborate lies are told & sold, but the end result is the churches have convinced their paying customers that it's not only okay to be a criminal; it's expected of them. And all that's required to sell this utterly ridiculous concept is the twisting of a few scriptures and the making of a promise they cannot keep to make everyone feel better about themselves for being habitual law-breakers.
Of course it begins with telling everyone it's someone else's fault. Personal responsibility has no place in organized religion because the two ideas are mutually exclusive. Personal responsibility for one's own actions means placing the truth above ALL else for the common good no matter what. And to do that requires keeping and enforcing The Law that was given to us by The Ruler of the Universe to protect us from evil and keep us free.
Conversely, and just like a drug-dealer, organized religion must create a dependency on their product and the best way to do that is to offer their paying customers exactly what they want to hear and feel at a price they think they can afford. The churches make the path as broad as possible, so it offers the least amount of resistance, and then position themselves across the path as salvation brokers, with a monopoly on the forgiveness of sins. Their business is to sell get out of jail free cards to their target market who have been CONNED into believing that sinning is an unavoidable part of everyday life rather than a personal, free-will choice. Do people really not know that these wolves in sheep's clothing are actually prison-inmates themselves who have NO LAWFUL authority to forgive anyone of their sins (Mark 2:5-11)?
2000 years ago Christ came in the body of Jesus to set an example—THE Example—of what it means to willingly sacrifice everything for the greater good of everyone else. As our Teacher, He took personal responsibility to the ultimate extreme and suffered the penalty for our crimes (Deut. 28) to give us a clean-slate and a second-chance (a New Covenant/renewed contract) to stop being criminals.
Then along comes Christianity and tells us Christ did away with The Law because it's just too difficult for us to keep. They would have us believe that instead of teaching us how to be law-abiding citizens of the Universe, Christ decided to absolve us of any personal responsibility for our own unlawful actions and to grant us the freedom to sin with impunity. All that's required is for us to make a weekly pilgrimage to the church franchise of our choice to pay them their protection money, and we can consider ourselves "saved".
Sadly, the advertising and marketing campaign for these lies have been so thorough and aggressive that the churches of all denominations ($, £, €, etc.) have successfully hidden the obvious truth that sin and crime are synonymous.
I John 3:4 Whosoever committeth sin transgresseth also The Law: for sin is the transgression of The Law.
Transgressing The Law means breaking The Law and breaking The Law is a CRIME. Does anyone really believe that Christ came and suffered the agony of the cross to increase crime and suffering, and make the world even more evil than it already is? Christ actually condemned anyone and everyone who teaches that as being the lowest of the low.
Matthew 5:17-20
5:17 Think NOT that I am come to destroy The Law, or the Prophets: I am not come to destroy, but to fulfill.
5:18 For verily I say unto you, Till heaven and earth pass, one jot or one tittle shall in no way pass from The Law, till ALL be fulfilled.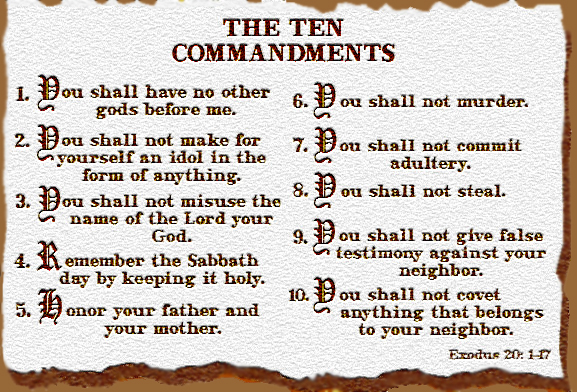 5:19 Whosoever therefore shall break one of these least COMMANDments, and shall teach men so, he shall be called the least in the Kingdom of heaven: but whosoever shall do and teach [them], the same shall be called great in the Kingdom of heaven.
5:20 For I say unto you, That except your righteousness shall EXCEED [the righteousness] of the lawyers and politicians, ye shall in no case enter into the Kingdom of heaven.
"Think NOT that I am come to destroy The Law" means exactly that.
"Till heaven and earth pass, one jot or one tittle shall in no way pass from The Law" means exactly that.
"Whosoever therefore shall break one of these least COMMANDments, and shall teach men so, he shall be called the least in the Kingdom of heaven", means exactly that.
Crime may temporarily seem to pay well for the churches, and maybe they believe their own lies that on Judgment Day they will be forgiven for their countless crimes against humanity. But should you?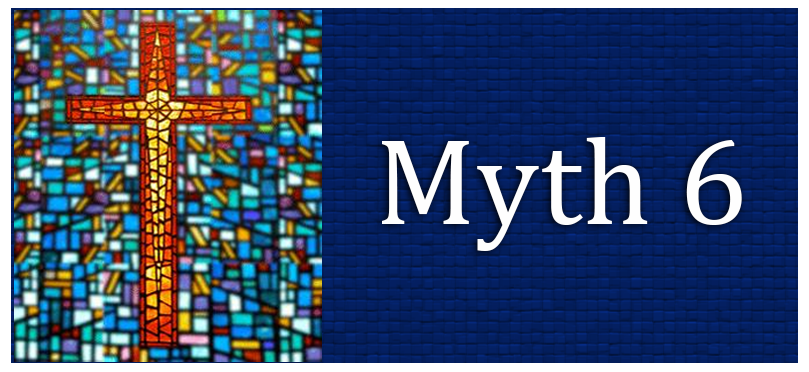 6. We're only human after all
Do we have souls like the churches claim we do? Or is this something else they have exactly backwards?
The churches teach that we are humans that have souls and that if we lead a relatively good life in their estimation, which of course includes funding their criminal enterprise, our soul will go to heaven when we die. Otherwise our soul will go to hell.
It is a well-known fact that ALL human life ends in death, so if we are a human with a soul, and it is the soul that moves on when the body dies, precisely how do we escape death? A human can NEVER please or serve God so why would God want to let hardened criminals, that refuse to repent and return to keeping His Law, roam the Universe?
Romans 8:5-8
8:5 For they that are after the flesh do mind the things of the flesh; but they that are after the Spirit the things of the Spirit.
8:6 For to be carnally minded [is] death; but to be spiritually minded [is] life and peace.
8:7 Because the carnal mind [is] enmity against God: for it is not subject to The Law of God, neither indeed can it be.
8:8 So then they that are in the ways of flesh cannot please God.
It should be self-evident that the churches have this backwards too. We are provably NOT the human-animals we see in the mirror (Matt. 4:1-11). The REAL you is a spirit-being/SOUL temporarily imprisoned inside these human-animal bodies for a VERY good reason (Gen. 1:26, Rev. 12:7-9). And unless we truly understand this, and start over from scratch looking at the world through spiritual eyes rather than human ones, we will NEVER even "see" the Kingdom of God much less enter it.
John 3:3-13
3:3 Jesus answered and said unto him, Verily, verily, I say unto thee, Except a man be born from above, he cannot SEE the Kingdom of God.
3:4 Nicodemus saith unto him, How can a man be born when he is old? Can he enter the second time into his mother's womb, and be born?
3:5 Jesus answered, Verily, verily, I say unto thee, Except a man be born of water (human) and then is born (later) from above as his spirit-"Being" (his REAL self which is NOT human), he can NOT enter into the Kingdom of God (Who is a Spirit-"Being").
3:6 That which is born of the flesh is human; and that which is born of the Spirit is spirit (a spirit-"Being") – (a human+Being).
3:7 Marvel not that I said unto thee, Ye must be born again.
3:8 The wind bloweth where it listeth, and thou hearest the sound thereof, but canst not tell whence it cometh, and where it goeth: so is every one that is born of the Spirit.
3:9 Nicodemus answered and said unto him, How can these things be? (How can I not be human?)
3:10 Jesus answered and said unto him, Art thou a teacher of Israel, and knowest not these things?
3:11 Verily, verily, I say unto thee, We speak that we do know, and testify that we have seen; and ye receive not our witness.
3:12 If I have told you earthly things, and ye believe not, how shall ye believe, if I tell you [of] heavenly (spirit) things?
3:13 And no man hath ascended up to heaven, but he that came down from heaven, [even] the Son of Man which is from heaven.
If you are human, then when you die, it's all over and you have nothing to worry about. If, on the other hand, you are a spirit-being (soul), then when the body dies that you have been temporarily incarnating, you continue to live, at least until the Last Day (Judgment Day). Either way, there is no reason to fear the death of the human body (Matt. 10:28).
The only thing to fear is to be found lacking on the Last Day (Mal. 4).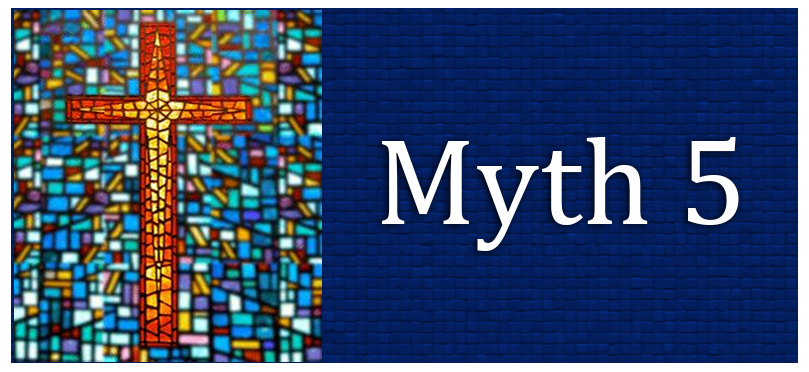 5. Churchianity
It should be as clear as a church bell by now that Christianity and Christ's TRUE Teachings are polar opposites. But nowhere is this clearer than in Christ's CONDEMNATION of the churches and their leaders.
Matthew 6:1-13
6:1 Take heed that ye do not your alms before men, to be seen by them: otherwise ye have NO reward from your Father which is in heaven.
6:2 Therefore when thou doest [thine] alms, do NOT sound a trumpet before thee, as the hypocrites DO in the churches and in the streets, that they may have glory from MEN. Verily I say unto you, They have their reward.
6:3 But when thou doest alms, let not thy left hand know what thy right hand doeth:
6:4 That thine alms may be in secret: and thy Father which seeth in secret Himself shall reward thee openly.
6:5 And when thou prayest, thou shalt NOT be as the hypocrites [ARE]: for they love to pray standing in the churches and in the corners of the streets, that they may be seen by men. Verily I say unto you, They have their reward.
6:6 But thou, when thou prayest, enter into thy closet, and WHEN THOU HAST SHUT THY DOOR, pray to thy Father in private (Enoch 56:5; Sura 7:55); and thy Father which seeth in secret shall reward thee openly.
6:7 But when ye pray, use NOT vain repetitions, as the heathen [DO]: for they think that they shall be heard for their much speaking.
6:8 Be NOT ye therefore like unto them: for your Father knoweth what things ye have need of, BEFORE ye ask Him.
6:9 After this manner therefore pray ye: Our Father which art in heaven, Hallowed be Thy name.
6:10 Thy Kingdom come. Thy Will be done in earth, as [it is] in heaven.
6:11 Give us this day our daily bread.
6:12 And forgive us our debts and trespasses (if we truly repent), as we forgive our debtors and those who trespass against us (if they truly repent).
6:13 And lead us not into temptation, but deliver us from evil: For Thine is the Kingdom, and the power, and the glory, for ever. Amen.
How many have said the Lord's Prayer (Matt. 6:9-13 above) out loud, in church? And why are people even in the churches when Christ said NOT to go to church like the hypocrites do? Why would anyone listen to ANYTHING a "Christian" priest, pastor, etc. has to say when Christ expressly FORBID us from being such things?
Matthew 23:8-10
23:8 But be not ye called priest (etc.): for One is your Teacher, [even] Christ; and all ye are brethren.
23:9 And call no [man] your father upon the earth: for one is your Father, which is in heaven.
23:10 Neither be ye called masters: for one is your Master, [even] Christ.
These evil people teach the breaking of the COMMANDments and are the lowest of the low (Matt. 5:19). They are the spiritually BLIND, and have NOTHING of any value to say. Anyone foolish enough to listen to them is just as spiritually blind and is being led straight into the ditch or Pit, i.e. The Fire.
Matthew 15:1-14
15:1 Then came to Jesus lawyers and politicians, which were of Jerusalem, saying,
15:2 Why do thy disciples transgress the Tradition of the elders? for they wash not their hands when they eat bread.
15:3 But he answered and said unto them, Why do ye also transgress the COMMANDment of God by your Tradition?
15:4 For God Commanded, saying, Honour thy father and mother: and, He that curseth father or mother, let him die the death.
15:5 But ye say, Whosoever shall say to [his] father or [his] mother, [It is] a gift, by whatsoever thou mightest be profited by me;
15:6 And honour not his father or his mother, [he shall be free]. Thus have ye made the Commandment of God of none effect by your Tradition (Talmud).
15:7 [Ye] hypocrites, well did Isaiah prophesy of you, saying,
15:8 This people draweth nigh unto me with their mouth, and honoureth me with [their] lips; but their heart is FAR from me.
15:9 But in vain they do worship Me, teaching [for] doctrines the commandments of men (man-made laws).
15:10 And he called the multitude, and said unto them, Hear, and understand:
15:11 Not that which goeth into the mouth defileth a man; but that which cometh out of the mouth, this defileth a man.
15:12 Then came his disciples, and said unto him, Knowest thou that the politicians were offended, after they heard this saying?
15:13 But he answered and said, Every plant, which my heavenly Father hath NOT planted, shall be rooted up.
15:14 Let them alone: they be blind leaders of the blind. And if the blind lead the blind, both shall fall into the ditch (or Pit).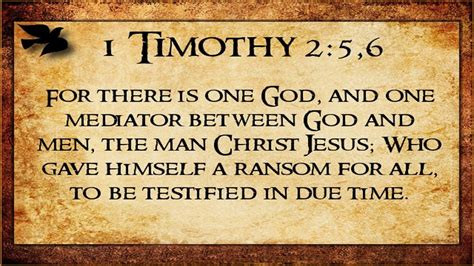 There is ONE Good Shepherd (John 10:11-14), ONE Master/Teacher (Matt. 23:10) and ONE Mediator between God and men (1 Tim. 2:5), so who are all of these priests, pastors, etc., who are doing the opposite of what Christ teaches, really working for?
Stop calling it Christianity. It has absolutely nothing to do with Christ. Christ told His TRUE Followers to go and make DISCIPLES of all nations, NOT Christians (Matt. 28:19).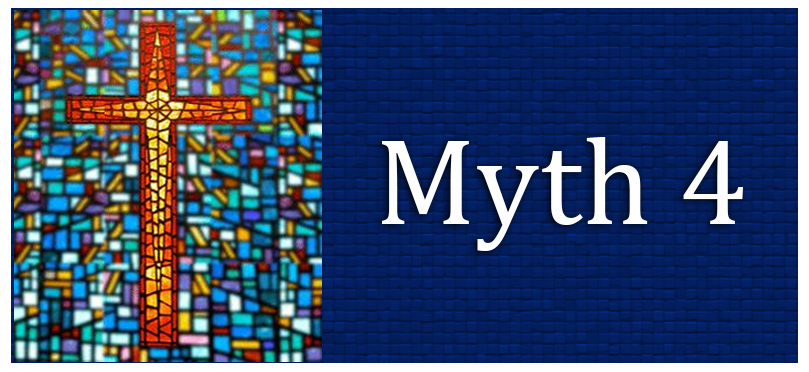 4. Ho-ho-ho.
Merry Christ-mas! It's the most wonderful time of the year (sing along if you know the words), when we celebrate Santa and reindeer and Christ-mas trees and Christ-mas lights and Christ-mas decorations and presents and ski trips and drinking and stuffing our faces at Christ-mas parties. Deck the halls. Jingle bells.
What in the world does any of this have to do with the birth of Jesus?
Ask any Christian and they'll probably tell you that despite the central role Santa plays in all of this 'holiday cheer', they know the real reason for the season. Don't we all?
MATERIALISM.
Christ-mass/X-mass is the most materialistic event on the calendar. Advertising and peer pressure has people spending money they don't have on things they don't need, to impress people they don't know. THAT is what X-mass is all about and the real reason for the silly season. The supposed birthday of Jesus was simply added to indoctrinate and incorporate Christians into these overtly pagan/heathen Yuletide/Saturnalia traditions and promote materialism. X-mass/Yuletide/Saturnalia and the birth of Jesus are, by their very nature, mutually exclusive.
Matthew 6:24 No man can serve two masters: for either he will hate the one, and love the other; or else he will hold to the one, and despise the other. Ye cannot serve God and materialism.
X-mass teaches people to tell lies, and worse yet, it manipulates us to perpetuate these lies "for the good of the children". And if any should refuse to teach, train and spoil their children into being selfish and materialistic liars like themselves, they face the wrath and judgment of the evil majority (Exod. 23:2) who consider themselves to be St. Nick's best friend and personal defenders.
From a very early age, children are fed the LIE that there is a jolly old man in a red suit named Santa [Ni]Claus (old St. Nick/Nicolas) who, in a single night, flies around the world in a sled pulled by flying reindeer (one with a red nose that lights the way), landing on people's rooftops undetected before forcing his obese, jelly-like exterior through the chimney and leaving all of these wonderful gifts under the X-mass tree strung with gold and silver tinsel. As ridiculous as this story sounds, even to children, they are told if they do not believe in Santa he won't come and leave them any presents. How can children believe anything their parents tell them after finding out Santa is a lie?
We are training our children to believe in lies and that it's fun to repeat them.
The name "Santa" is a very obvious anagram for Satan, who is the father/inventor of LIES [John 8:35 (John 8:44 KJV)] and he is laughing at us all (ho-ho-ho) for falling for his X-mass con job. No wonder Christ HATES X-mass.
Revelation 2:6, 15
2:6 But this thou hast, that thou hatest the deeds of the Nicolaitanes (followers of Santa [Ni]-Claus – Yuletide, Easter [Ishtar – a goddess of fertility – eggs a symbol of fertility] etc.), which I also hate.
2:15 So hast thou also them that hold the doctrine of the followers of St. [Ni]-Claus (Yuletide), which thing I hate.
So how can so-called Christians do this to Christ? Celebrating a lie, and teaching your children to do the same is patently evil, which is why Christ (the Truth) condemns the pagan tradition of the X-mass/Yuletide/Saturnalia, which honors Satan/Santa, NOT the supposed birth of Jesus. Does anyone really believe that the Lamb of God was born in the dead of Winter? Lambs are born in the Spring, the season of REBIRTH.
In the year 7 B.C. there was a conjunction of Jupiter (the king of the planets) and Saturn (thought to be the protector of Israel) in the Constellation of Pisces (the Sign of the Messiah), as computed in 1603 by the Astronomer Royal in Prague – Johannes Kepler, that was first visible at daybreak on the 12th of April 7 B.C. (Passover in 7 B.C. was on Monday April 13th which commenced at sundown on the 12th). The earth-shattering significance of this conjunction – Messiah; King; Protector of Israel; Passover – would have been unmistakable to the Levitical Druid astronomers (wise men) in the British Isles, where the monarch was also the Archdruid.
Matthew 2:1-6
2:1 Now when Jesus had been born in Bethlehem of Judaea in the days of Herod the king, behold, there came wise men (druids) to the East to Jerusalem,

2:2 Saying, Where is he that has been BORN King of the Jews? for we saw his "Star" in the East, and are come to worship him.
2:3 When Herod the king had heard [these things], he was troubled, and all Jerusalem with him.
2:4 And when he had gathered all the chief priests and lawyers of the people together, he demanded of them where Christ should be born.

2:5 And they said unto him, In Bethlehem of Judaea: for thus it is written by the prophet,
2:6 And thou Bethlehem, [in] the land of Judah, art not the least among the princes of Judah: for out of thee shall come a Governor (of this prison planet), that shall rule My people Israel.
Jesus (Saviour) was born in the Spring, in Bethlehem of Judaea, at the time of the Passover (when the lamb's blood saved us by causing the angel of death to passover) NOT on the pagan Yuletide/Christmas, during the season of death. Celebrating the heathen Yuletide/Saturnalia began shortly after the flood (Gen. 10:8-9), and had been going on for thousands of years before the birth of Jesus.
Jeremiah 10:1-4
10:1 Hear ye the Word which the "I AM" speaketh unto you, O House of Israel:
10:2 Thus saith the "I AM", Learn not the way of the heathen, and be not dismayed at the signs of heaven; for the heathen are dismayed at them.
10:3 For the customs of the people [are] vain: for [one] cutteth a tree out of the forest, the work of the hands of the workman, with the axe.
10:4 They deck it with silver and with gold; they fasten it with nails and with hammers, that it move not.

Spreading lies and continuing to do that thing which Christ hates is a sure-fire way to burn (Rev. 21:8).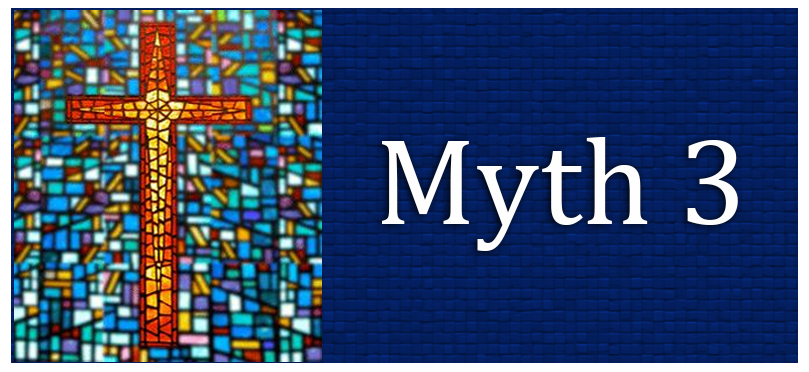 3. Will the REAL Israel please step forward
There are few, if any, terms throughout history which have been more intentionally obscured, and more misunderstood, than the terms "Jew" and "Israel". These two terms are NOT, and never have been, synonymous.
From The Fight for The Kingdom and Justice For ALL by R. Llewelyn Williams:
"The name Israel (Champion of God, or Ruling with God), is a title which was specially bestowed by God Himself upon Jacob, the ancestor of the Israel people.

Jacob-Israel had twelve sons, of whom Judah was the fourth. It is obvious, therefore, that Judah was one of the children of Israel, and equally obvious that the other eleven sons could not possibly have been Judah.

Each of these twelve sons founded a tribe, with the exception of Joseph, who founded two tribes through his two sons, Ephraim and Manasseh. There were thus, strictly speaking, thirteen tribes; but, inasmuch as the tribe of Levi had no territorial status but was dispersed throughout the other twelve tribes for the performance of special duties, it became customary to speak of the whole nation as the twelve tribes of Israel.

These tribes were organized into a kingdom, of which God Himself was the King: a Theocratic State, which lasted about four hundred years. At the end of that time they decided to set up a visible and earthly king, and first Saul, then David, and lastly Rehoboam, reigned over the original united kingdom of all-Israel.

In the reign of Rehoboam this kingdom was split into two parts: the tribes of Judah, Benjamin with some of the tribe of Levi scattered amongst them formed the kingdom of Judah, while the remaining ten tribes with the remainder of the Levites scattered amongst them formed the new northern kingdom of Israel. This great division took place about 975 B.C., and from this time forward the terms Israel and Judah generally refer to the two separate kingdoms so formed.

Between the dates 741 B.C. and 676 B.C., the people of the kingdom of Israel were deported by the Assyrians to a district north of Nineveh; and shortly afterwards their land was handed over to colonists from the Assyrian Empire.

The main deportations of Judah took place between the dates 606 B.C. and 587 B.C. when all the inhabitants of that kingdom, with very few exceptions, were transported by the Chaldaeans to Babylon. The people of the two kingdoms were thus deported at different times, by different conquerors, and to different districts.

In 537 B.C., under the decree of Cyrus, a portion of Judah (42,360 souls in all), some of whom had married non-Israelite wives and fathered children by them, returned to their own land – Judaea, and became known as Jews.

These Jews, being of the tribes of Judah, Benjamin and Levi, were, therefore, of the race of Israel, but of the kingdom of Judah.

On the other hand, the ten tribes, who never returned home from their captivity, were not only of the race of Israel, but also of the kingdom of Israel; they could not, therefore, by any possibility have been either Judah or the Jews.

Until these facts are clearly understood, much of the Bible must remain unintelligible."
Over the past 2500 years, the number of Jews who are true racial descendants of the tribe of Judah have dwindled to the point that only a small remnant remains. The overwhelming majority of "Jews" today are Eastern European, or Ashkenazi "Jews", who are neither Semitic nor Israelite.
Genesis 10:1-3
10:1 Now these [are] the generations of the sons of Noah, Shem, Ham, and Japheth: and unto them were sons born after the flood.
10:2 The sons of Japheth; Gomer, and Magog, and Madai, and Javan, and Tubal, and Meshech, and Tiras.
10:3 And the sons of Gomer; ASHKENAZ, and Riphath, and Togarmah.
EVERYTHING about the Ashkenazi is counterfeit, including their false claim to be Biblical Jews and Semites. They are, as their name clearly states, descended from ASHKENAZ, the grandson of Noah's son Japheth (through Japheth's son Gomer), NOT Noah's son Shem/Sem. So the AshkeNAZI are Japhethites, NOT Semites and thus have NO Biblical right to one-inch of the land of Israel, that they've stolen from TRUE Israel to set up their counterfeit-Jewish-state. The same state that Adolf Hitler was the mid-wife of because without him and their scam there would be no counterfeit-Jewish state in the land of Israel today.
So their incapacitating slur of "anti-semitism" is a complete load of nonsense and a bare-faced LIE because it is the AshkeNAZIS that are anti-semites. They absolutely HATE TRUE Israel, the British and Anglo-Saxon Americans and thus have set out to enslave and destroy both nations through their banksterism and murderous war profiteering.
Revelation 2:9, 3:9
2:9 I know thy works, and tribulation, and poverty, (but thou art rich) and [I know] the blasphemy of them which say they are Jews, and are NOT, but [are] (Idumeans) the synagogue of Satan.
3:9 Behold, I will make them of the synagogue of Satan, which say they are Jews, and are NOT, but do LIE (Idumeans); behold, I will make them to come and worship before thy feet, and to know that I have loved thee.
The Ashkenazis have not only stolen the land from us, but even our name ISRAEL (Gen. 48:16), and conned us into financially supporting and fighting for them and their counterfeit-Jewish state while funding our own demise. Why would any Christian continue to support and defend the synagogue of Satan?
The fact that the fig tree (Jews) put forth new leaves in the land of Israel in 1948 is prophetically significant concerning the Second Coming of Christ (Matt. 24:32), but according to Christ, they (the Jews) will NEVER bear fruit for God (Matt. 21:19).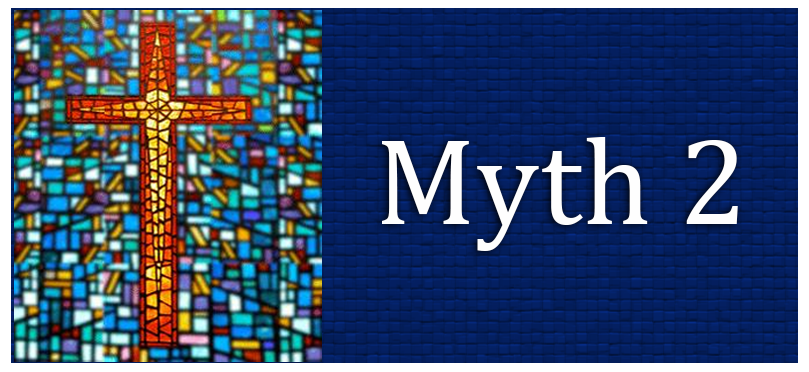 2. Coming soon(?) to a (military) theatre near you: the Great Tribulation
Christian prophecy today is filled with false prophets and false christs claiming to know the exact day when the great tribulation will begin and when it will end, along with what they think will happen in between. Fortunes have been made writing books and making films on this subject because people are starting to see how bad it's getting and are looking for answers. Unfortunately most are looking in all of the wrong places.
Christ describes the great tribulation in the following way:-
Matthew 24:21-22
24:21 For then shall be great oppression, such as was not since the beginning of the world to this time, no, nor ever shall be.
24:22 And except those days should be shortened, there should no flesh be saved: but for the Elect's sake those days shall be shortened.
The great tribulation/oppression is also described in the Book of Daniel:-
Daniel 12:1-2
12:1 And at that time shall Michael [the Archangel] (Eno. 20:5; 36:1; 40:8; 58:1; 59:9; 57:1-2; 70:4; Rev. 12:7; Sura 2:98) stand up, the Great Prince which standeth for the children of thy people: and there shall be a time of trouble, such as never was since there was a nation [even] to that same time: and at that time thy people shall be delivered, every one that shall be found written in the Book [of Life] (Rev. 13:8; Rev. 17:8; Rev. 20:15; Rev. 21:27; Sura 83:20).
12:2 And many of them that sleep in "the dust of the earth" (Gen. 13:16; Gen. 28:14) shall awake, some to Everlasting Life, and some to shame [and] everlasting contempt.
12:3 And they that be wise shall shine as the brightness of the firmament; and they that turn many to Righteousness as the stars for ever and ever.
12:4 But thou, O Daniel, shut up the words, and "seal" the Book (Rev. 5:1-5), [even] to the time of the end: many shall run to and fro, and [evil] knowledge (1 Tim. 5:20) shall be increased.
And in the Book of Jeremiah:-
Jeremiah 30:7-11
30:7 Alas! for that day [is] great, so that none [is] like it: it [is] even the time of Jacob's trouble; but he shall be saved out of it.
30:8 For it shall come to pass in that day, saith the "I AM" Lord of hosts, [that] I will break his yoke from off thy neck, and will burst thy bonds, and strangers shall no more serve themselves of him:
30:9 But they shall serve the "I AM" their God, and My Well-Beloved their king, whom I will raise up unto them (Ezek. 21:26-27).
30:10 Therefore fear thou not, O My servant Jacob, saith the "I AM"; neither be dismayed, O Israel: for, lo, I will save thee from afar, and thy seed from the land of their captivity; and Jacob shall return, and shall be in rest, and be quiet, and none shall make [him] afraid.
30:11 For I [am] with thee, saith the "I AM", to save thee: though I make a complete end of all nations where I have scattered thee, yet will I not make a complete end of thee: but I will correct thee in measure, and will not leave thee altogether unpunished.
And we're even told what we need to do to prepare and what will happen when the great tribulation ends:-
Malachi 4
4:1 For, behold, the Day cometh, that shall burn like an oven; and all the proud, yea, and all that do wickedly, shall be stubble: and the day that cometh shall burn them up, saith the "I AM" Lord of hosts, that it shall leave of them neither root nor branch (nothing).
4:2 But unto you that fear My name shall the Sun of Righteousness arise with healing in his wings; and ye shall go forth, and grow up as calves of the stall.
4:3 And ye shall tread down the wicked; for they shall be ashes under the soles of your feet in The Day that I shall do [this], saith the "I AM" Lord of hosts.
4:4 Remember ye and return to The Law of Moses My servant, which I commanded unto him in Horeb for all Israel, [with] the Statutes and Judgments.
4:5 Behold, I will send you Elijah the Prophet before the coming of the great and dreadful Day of the "I AM" (Sura 43:61):
4:6 And he shall turn the heart of the fathers to the children, and the heart of the children to their fathers, lest I come and smite the earth with a curse (see verse 1 for the details of the curse).
From these verses we know the following information about the great tribulation from a CERTAIN point of view: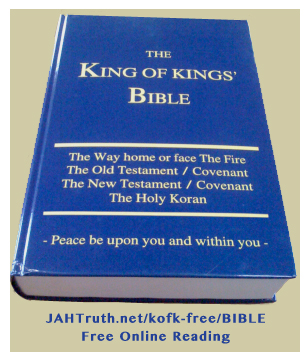 1. it will be the worst oppression ever (Matt. 24:21);
2. God will have to intervene for us to avoid total annihilation (Matt. 24:22);
3. it is aka "the time of Jacob's (Israel's) trouble" (Jer. 30:7);
4. it is punishment for Jacob/Israel not keeping The Law (Jer. 30:11, Mal. 4:4);
5. the Great Prince Michael will be here during it (Dan. 12:1);
6. Christ will be here during it (Jer. 30:9, Mal. 4:2);
7. Elijah the Prophet will be here during it (Mal. 4:5);
8. there will be a great spiritual awakening during it (Dan. 12:2);
9. Judgment Day and The Fire will take place after it (Mal. 4:1, Mal. 4:5); and
10. the truth about it has been sealed up (Dan. 12:4), awaiting Christ's Second Coming (Rev. 5:1-5).
Isn't WHY this is happening just as, if not MORE important than WHEN it will happen?
The reason for the great tribulation is simple: it is a final attempt to awaken true Israel from her spiritual slumber by motivating us to see the total INSANITY of our incessant criminal behavior (which is destroying our planetary life-support system and each other), and give us one last chance to repent of and REFORM our evil ways.
True repentance means to stop doing all of this evil just as true reformation means doing away with everything that is corrupt and wrong. And there is something terribly corrupt and wrong about this country, this world and this way of life, isn't there?
We NEED to recover what was lost, and the first step to recovery is to recognize there is a problem. The problem is, and always has been, that we haven't kept The Law. And until we acknowledge our offense, by changing our evil ways, the great tribulation MUST continue.
Hosea 4:6, 5:15
4:6 My people are destroyed for lack of My Knowledge: because thou hast rejected My Knowledge, I will also reject thee, that thou shalt be no priest to Me: seeing thou hast forgotten The Law of thy God, I will also forget thy children.
5:15 I will go [and] return to My place, till they acknowledge their offence, and seek My face: in their affliction they will seek Me early.
The name Israel means "Champion of God", so even if someone is a racial Israelite, i.e. among the British, Irish and Anglo-Saxon [(I)saac's sons – Saxons — Gen. 21:12)] American people, if we aren't keeping and enforcing God's Law, to provide true Liberty and Justice for ALL, then we aren't really Israelites. Not in the true sense of the word.
The great tribulation is NOT some future event; it is happening RIGHT NOW all around YOU. The rapidly expanding police-state, rampant injustice and oppression, and the imminent economic collapse of this totally unsustainable debt-based, consumer throw-away society should have already gotten your attention LONG ago. It is so bad now that WW3 has ALREADY STARTED and people STILL refuse to see the error of our ways and take personal responsibility for our own actions by remembering and returning to God's Law.
We've been lulled to sleep with modern conveniences and technology, all of which can and likely will be taken away at some point SOON, especially with the upcoming food and water shortages and world wide war. But the fact remains that we have allowed all of this to happen by not keeping The Law, and it will only get worse from here.
Eventually, anyone who wants to survive will have to leave America and the rest of the Israelite countries for the Fortress of the Rock. And regarding any and all of the false prophets claiming to know the Day and hour when this will all end, please be advised that NO ONE on this planet knows that, NOT EVEN CHRIST HIMSELF.
Matthew 24:36 But of That Day and hour knoweth no [man], no, not the angels of heaven, but my Father only.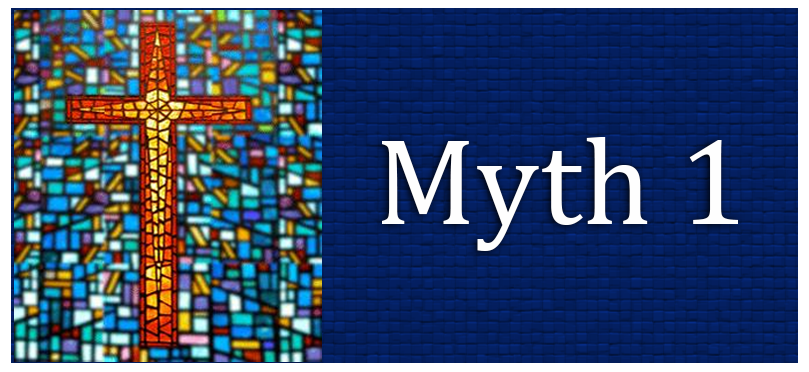 1. The Rapture: a fool's paradise
Another term that is found nowhere in all of Scripture is "the rapture". The rapture refers to the theory that "believers" will be caught up in the clouds to meet Christ, at or before His Second Coming (1 Thess. 4:16-17).
This theory is largely predicated on references about one being taken and one being left behind (Matt. 24:40), the "dead" being raised and transformed (1 Cor. 15:51-53) and being caught up into Paradise (2 Cor. 12:4). It is also accompanied with the standard arrogant Christian claim of knowing they are "saved", in spite of the fact that Christ said no one has ever gone to heaven except for Him.
John 3:13 And no man hath ascended up to heaven, but he that came down from heaven, [even] the Son of Man which is from heaven.
Christ promised that during His Second Coming, He would no longer speak to us in parables, but plainly show us of The Father (John 16:25). And we are told that Christ will be here in a new body with a NEW NAME (Rev. 2:17, Rev. 3:12, Rev. 19:12) to publish the gospel truth to all nations (Mark 13:10) in the form of a "little book" (Rev. 10:7-10) revealing the mystery of God before the end would come.
Christ warned that during His Second Coming, Faith would be at an all-time low (Luke 18:8) and with so many spiritually fast asleep (Dan. 12:2, 1 Cor. 15:51), hardly anyone would even take notice of Him being here (1 Thess. 5:2, 2 Pet. 3:10, Rev. 16:15). Fewer yet would actually try to listen to and learn from Him thanks to all of the false teachings of organized religion (Matt. 7:13-15, Matt. 24:37-39), and only a small percentage of those select few would stick it out to the end alongside Christ in the upcoming war being planned against Him NOW by Satan's one world government leaders (Rev. 17:14).
All of the above references clearly indicate and require a physical presence; i.e. a Second Coming in the flesh, at a time when it is unexpected, like a thief in the night. We're even told that when Christ has completed His Mission this time to gather the "Elect", He will shed the human body He's been using and the reaping will begin (Matt. 24:28). It is then that Christ will be seen by everyone coming in the "Clouds", as His TRUE Spiritual Self, with the heavenly host, to separate the sheep from the goats (Matt. 25:31-46).
Matthew 24:29-30
24:29 Immediately after the tribulation of those days shall the "sun" be darkened, and the "moon" shall not give her light, and the "stars" shall fall from heaven, and the "powers of the heavens" shall be shaken:
24:30 And then shall appear the Sign ("Star") of the Son of man in heaven: and then shall ALL the tribes of the earth mourn, and they shall see the Son of Man coming in the "Clouds" of heaven with power and great glory.
Revelation 1:7 Behold, he cometh with "Clouds"; and every eye shall see him, and they [also] which pierced him: and ALL kindreds of the earth shall wail because of him. Even so, Amen.
Please note well that when everyone sees Christ coming in the "Clouds" it is NOT a happy reunion in mid-air. It specifically states that ALL of the tribes and kindreds of the earth shall mourn and wail. Why?
BECAUSE WHEN EVERYONE SEES CHRIST COMING IN THE CLOUDS WITH THE HEAVENLY HOST TO BEGIN THE REAPING, WE WILL KNOW IT IS TOO LATE TO DO ANYTHING TO CHANGE THE OUTCOME OF OUR FATE.
The best and ONLY Way to make the most of what little time you have left is to read, study and put into practice The Survival Plan, which is the "little book" (Rev. 10:7-10) entitled The Way home or face The Fire by JAH. The title is self-explanatory.
Those of you who claim to be "SAVED" already, are WRONG. You do not mark your own test. Only the Lord marks your test and you will have absolutely NO say in it. You would do well to learn some fresh and real humility and start again, this time DOING what the Lord says and not what you decide yourself. The "Self" has to be "crucified DAILY" until it is DEAD and you want only to serve your Lord and the common good, keeping the COMMANDments; Covenants; His Laws and Ways and NOT your own.
SCRIPTURE REFERENCES are taken from the King of kings' Bible
RELATED: