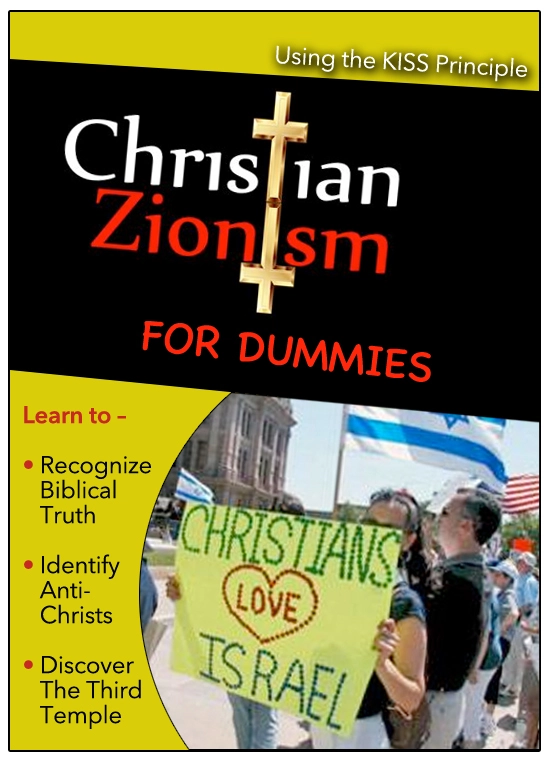 The organized religion known as "Christianity" is replete with myths and pagan traditions, like Sun-day worship and x-mas trees; santa (an obvious anagram for satan) and the easter bunny.
The Top 10 Myths That Dominate Christianity
Christianity teaches people that we are incapable of controlling ourselves, and thus don't need to because the crucifixion allegedly absolved us of any and all personal responsibility for our past, present and future sins (i.e. evil thoughts, words and actions), which is patently and provably false (Matt. 16:27, Rom. 3:25). Of course these church teachings are in direct opposition to Christ's true teachings, which are all about self-sacrifice, Self-Discipline and keeping The Law/Commandments that God gave us (Matt. 5:17-20).
Perhaps it shouldn't be too surprising then that Christianity has fallen for the Zionist LIES and propaganda, given their fondness for such things. Maybe so-called Christians are simply mesmorized by the sociopathic ease and efficiency in which "Jews" are able to deceive others (e.g. Kol Nidre). Or maybe it's yet another sign that cognitive dissonance (James 1:8) has reached unprecedented and epidemic proportions here in the end-times.
Oxymoronic Christian Zionism takes double-mindedness to a new level though, in teaching that the very people who plotted against and had Jesus murdered, are purportedly "God's chosen people". Are we really supposed to not only accept everything these anti-Christ murdering thieves and liars say and do, but help and defend them at any cost, including with our lives? What part of Christ's own description of these extremely devious and evil people is ambiguous?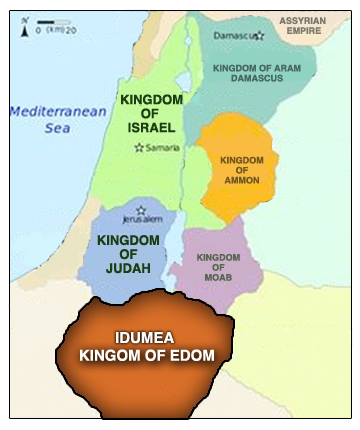 Revelation 2:9 I know thy works, and tribulation, and poverty, (but thou art rich) and [I know] the blasphemy of them which say they are Jews, and are NOT, but [are] (Idumeans) THE SYNAGOGUE OF SATAN.
Revelation 3:9 Behold, I will make them of the synagogue of Satan, which say they are Jews, and are NOT, but do LIE (Idumeans); behold, I will make them to come and worship before thy feet, and to know that I have loved thee.
Zionists are Ashkenazis and Idumean-Edomites, NOT Jews or Israelites
Zionists are NOT descendants of the House of Judah or the House of Israel. By their own admission, 95% of those that call themselves "Jews" are AshkeNAZIS, which is to say they're descended from Ashkenaz, Japheth's grandson through his son Gomer (see Gen. 10:1-3).
See also: Jewish Encyclopedia Statistics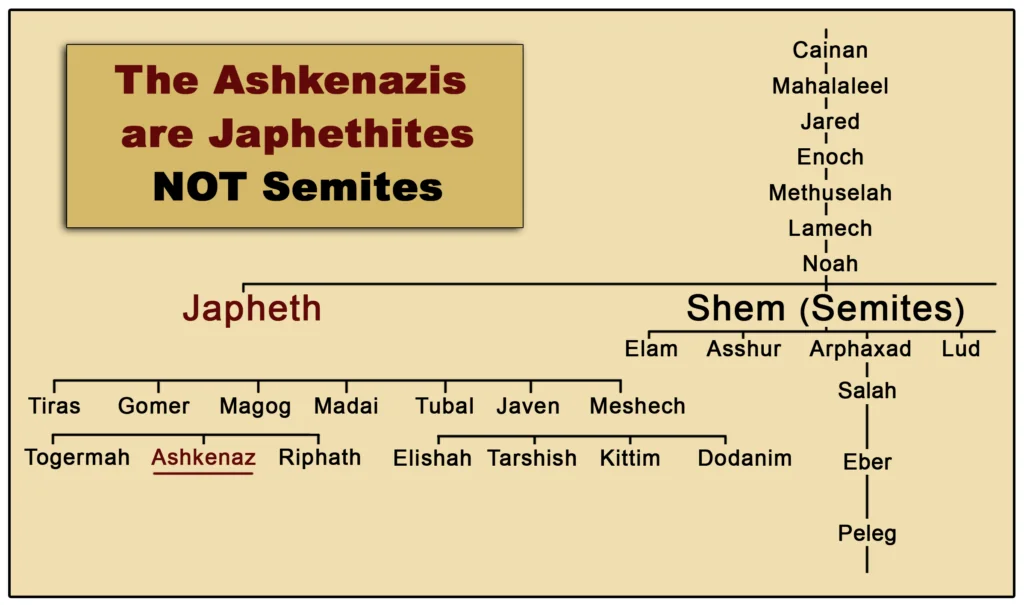 Genesis 10:1-3
10:1 Now these [are] the generations of the sons of Noah, Shem, Ham, and Japheth: and unto them were sons born after the flood.
10:2 The sons of Japheth; Gomer, and Magog, and Madai, and Javan, and Tubal, and Meshech, and Tiras.
10:3 And the sons of Gomer; ASHKENAZ, and Riphath, and Togarmah.
EVERYTHING about the Ashkenazis is counterfeit, including their false, Zionist claim to be Biblical Jews and Semites. They are, as their name clearly states, descended from ASHKENAZ, the grandson of Noah's son Japheth (through Japheth's son Gomer), NOT Noah's son Shem/Sem. So the AshkeNAZIS are Japhethites, NOT Semites and thus have NO Biblical right to one-inch of the land of Israel, that they've stolen by fraud from TRUE Israel, with their Rothschild sponsored and co-authored Balfour Declaration, to set up their counterfeit-Jewish state. The same state that Adolf Hitler was the mid-wife of, because, without him and their scam, there would be no counterfeit-Jewish state in the land of Israel today.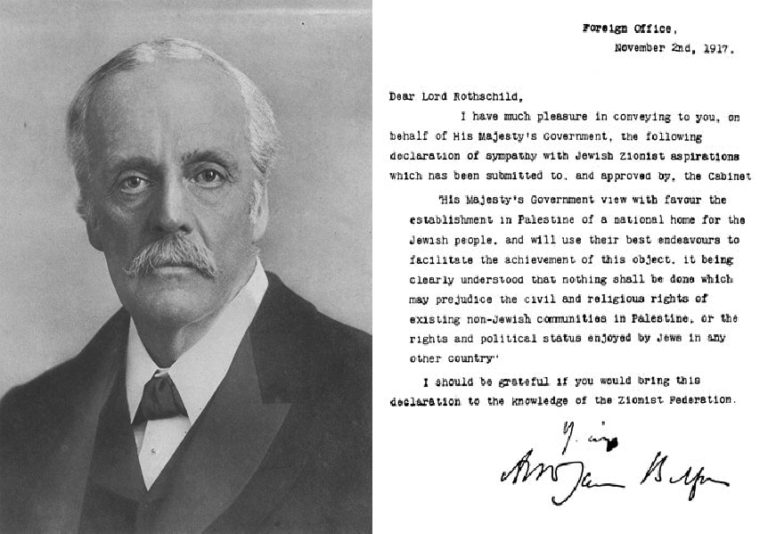 It is also why they are acting like the Nazis did in Germany towards the Palestinians in Palestine, because they are AshkeNAZIS and it's in their evil Zionist nature.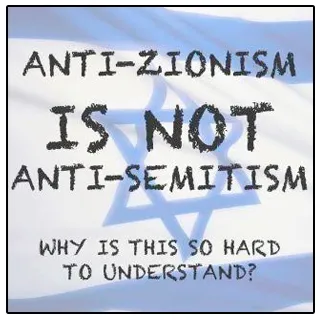 So their incapacitating slur of "anti-semitism" is a complete load of nonsense and a bare-faced LIE, because it is the AshkeNAZIS that are anti-semitic – just think about what they're doing to the Palestinians, who are real Semites. The Ashkenazis absolutely HATE TRUE Israel, the British and Anglo-Saxon Americans, all of whom are likewise Semites, and thus have set out to enslave and destroy both nations through their banksterism and murderous war profiteering.
The remaining 5% of "Jews" today are predominantly Idumean-Edomites, i.e. the descendants of Esau, who sold his God-given birthright for a bowl of red soup (Edom – Gen. 25:30). Esau married two Hittite/Canaanite women (Gen. 26:34-35), descended from Noah's son Ham through his youngest son Canaan (Gen. 10:6).
King Herod, who murdered the male children of the true Jews up to two years old in his attempt to murder Jesus, was NOT descended from Judah. Herod was an Idumean-Edomite descended from Esau's corrupted seed, which God promised to utterly destroy (Obad. 1:18). Most true descendants of the tribe of Judah converted to Christianity long ago.
The True Origin of the Ulster Flag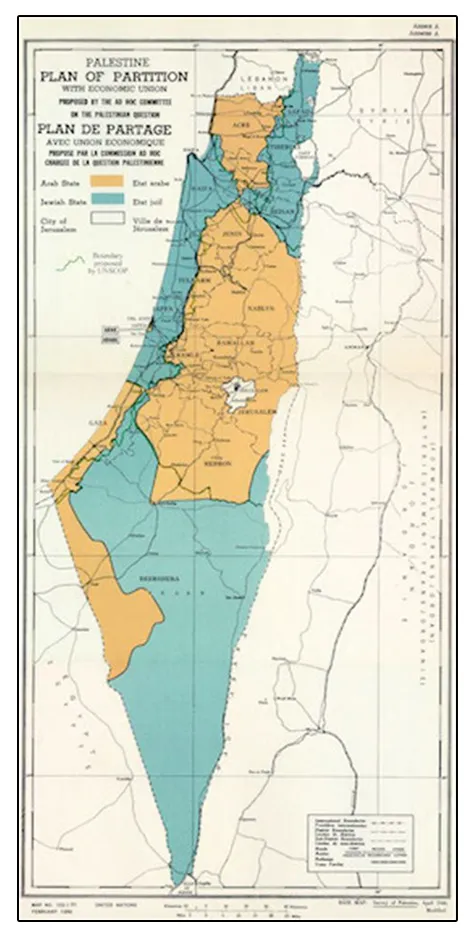 These Ashkenazis and Idumean-Edomites, pretending to be "Jews", have not only stolen the land from us through fraud, but even our name ISRAEL (Gen. 48:16), while conning us into financially supporting, fighting and dying for them and their counterfeit-Jewish state, in endless wars to further their selfish personal and political interests. Why would any so-called Christian continue to support and defend Christ's sworn enemies and the descendants of those who murdered Jesus (Matt. 12:30, Matt. 23:29-33)? These FAKE Jews are "of the synagogue of Satan" according to Christ, and thus couldn't be more anti-Christ, so shouldn't "Christians" believe Christ, instead of Satan and his synagogue?
Obviously all Christian-Zionists are antichrists, siding with His enemies (Matt. 12:30).
The fact that the "fig tree" (bad-figs – fake-Jews – Jer. 24:5) put forth new leaves in the land of Israel in 1948 is prophetically significant concerning the Second Coming of Christ (Matt. 24:32), but according to Christ, they (the Jews) will NEVER bear fruit for God (Matt. 21:19). And neither will any "Christian" who doesn't wake-up (Eph. 5:14), stop listening to Satan, and come out of that Babylonian mystery religion, with all of its idolatry and superstitious nonsense, postehaste (Rev. 17:5, Rev. 18:4).
Matthew 7:21-23
7:21 Not every one that saith unto me, Lord, Lord, shall enter into the Kingdom of heaven; ONLY he that doeth the Will of my Father which is in heaven.
7:22 Many will say to me in That Day, Lord, Lord, have we not prophesied in thy name? and in thy name have cast out devils? and in thy name done many wonderful works?
7:23 And then will I profess unto them, I never knew you: depart from me, ye that work inequity.
Think about it. Who else calls Christ "Lord" other than "Christians"? The so-called Jews certainly do not, and neither do the Muslims (nor any other organized religion).
The Hopelessly Flawed Amalgamation Hypothesis Used to Sell Zionism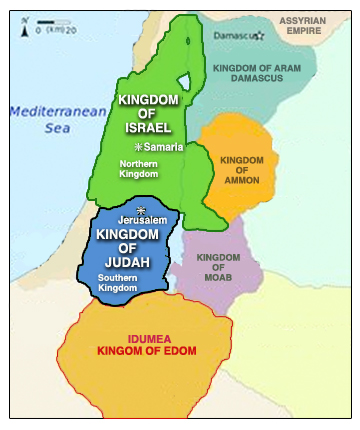 Even if one was to consider the minute portion of the remnant of the House of Judah that is living amongst the Ashkenazis and Idumean-Edomites in the land of Israel today, they could not possibly represent all of the people of the House of Judah, much less the House of Judah and the House of Israel. Judah is but one tribe, and the two-tribe House of Judah is only Judah and Benjamin, with a few Levites mixed into it, as they are throughout the ten-tribe House of Israel as well. It should therefore be self-evident that Judah could in no way represent the other ten-tribes, who retained the name of ISRAEL and were NEVER referred to as "Jews" ANYWHERE in Scripture.
The House of Israel and the House of Judah have been prophesied to remain SEPARATED until the gathering (Gen. 49:10, Hosea 1:11), when Christ will personally reunite them and be their King (Jer. 3:18, Jer. 23:5-6, Jer. 33:14-16, Ezek. 37:15-25, Matt. 23:37-39, John 10:16). Clearly there is no king, much less The King of kings (Christ) currently ruling over the land of Israel in the Middle East.
Furthermore, God Himself told us that Judah would wither away to a remnant (Isa. 37:32, Zeph. 2:7, Matt. 21:19), while Israel would be multiplied like "the stars of heaven", "the sand of the sea" and "the dust of the earth" (Gen. 22:17, Hosea 1:10, Gen. 28:14), becoming a nation AND A COMPANY OF NATIONS (Gen. 35:11) in the latter days. A MULTITUDE (Commonwealth) OF NATIONS in the midst of the Earth (Gen. 48:16-19).
Do any of the descriptions of Israel even remotely sound like the one miniscule country in the Middle East with a population of less than 9 million (< 0.12% of the world's population)?
Who's your daddy (John 8:35)?
It should be self-evident just from what's already been shared that the unholy union between Christianity and anti-Christ Zionism doesn't work on even the most superficial level. It is a CON, promoted by Satan's ministers (2 Cor. 11:13-15) working inside both Christianity and Talmudic Judaism to promote Zionism.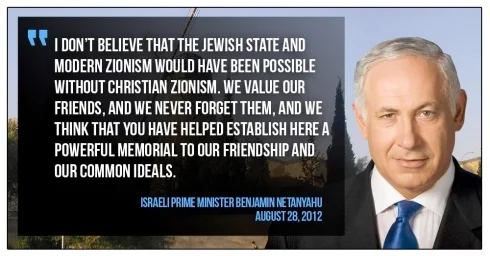 Roman Catholicism, which constitutes the majority of Christianity, has the audacity to call their blind-guides "father" in direct contradiction to Christ's COMMAND to abstain from that blasphemy (Matt. 23:9). So they are literally teaching "the traditions of the fathers" to their unwitting(?) children/followers/victims/parishioners, and in doing so condemning them all to The Fire (Rev. 2:20-23).
Talmudic Judaism is an organized religion based on the Babylonian TALMUD (a Hebrew word literally meaning "traditions of the fathers"), which the Bible condemns as satanic (Deut. 4:2, Deut. 12:32, Matt. 15:3). So any so-called "Jew" who claims to be following both the Torah and the Talmud is either ignorant of the fact the two are mutually exclusive, or is intentionally deluding themselves and others.
It was the anti-Christ leaders of Talmudic Judaism 2000 years ago, known as the Sanhedrin, who plotted and manipulated the crucifixion of Jesus, so how could they possibly be anything other than evil? And how have they been so successful for so long selling so many lies to "Christians", when they ARE the children of those who murdered Jesus?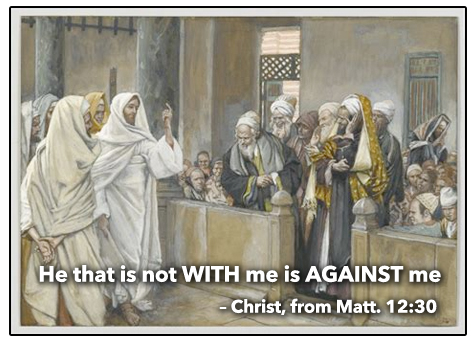 Matthew 27:24-25
27:24 When Pilate saw that he could prevail nothing, but [that] rather a tumult was made, he took water, and washed [his] hands before the multitude, saying, I am innocent of the blood of this JUST person: see ye [to it].
27:25 Then answered all the people, and said, His blood [be] on us (the Jews), and on our children (descendants).
Matthew 23:29-33
23:29 Woe unto you, lawyers and politicians, hypocrites! because ye build the tombs of the Prophets, and garnish the sepulchres of the righteous,
23:30 And say, If we had been in the days of our fathers, we would not have been partakers with them in the blood of the Prophets.
23:31 Wherefore ye be witnesses unto yourselves, that ye ARE the children of them which killed the Prophets.
23:32 Fill ye up then the measure of your fathers.
23:33 [Ye] serpents, [ye] generation of vipers, how can ye escape the damnation of hell-fire?
The "KISS" principle (Keep It Simple, Stupid):-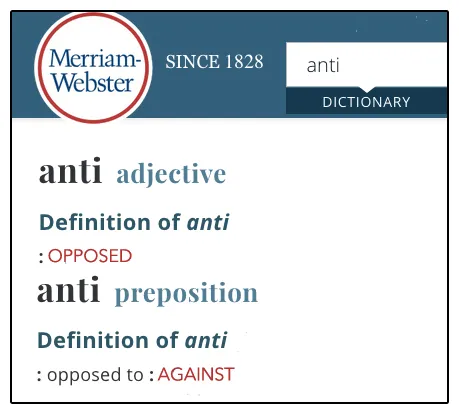 The word "Satan" is Hebrew and means "the Opposer". The way this works here in hell, aka planet Earth, is very, very simple and always goes like this:
1. God tells us the TRUTH; and then
2. Satan comes along behind and whispers the LIE in our ears that the exact opposite is allegedly true (arguing that good is evil, evil is good, lies are really the truth and the truth is really a lie, etc. – Isa. 5:20-21).
Satan's been doing this for thousands of years and, in a way, it's actually impressive that he has had so much success manipulating the minds of so many into seeing things upside down and backwards. And for those who may mistakenly think that Satan couldn't fool you, or that he isn't doing that to everyone here on Earth, think again. It was Satan who put that thought in your mind!
From Christ, in His Revelation to John:-
12:9 And the great dragon was cast out, that old serpent, called the Devil, and Satan, which deceiveth the WHOLE world: he was cast out to the Earth, and his angels (you – Luke 9:55) were cast out with him (Matt. 25:41).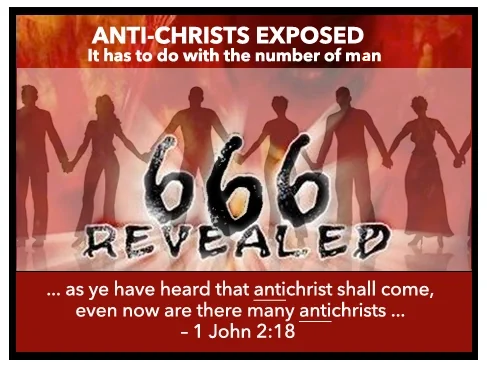 How else could Satan get "Christians" to support and defend the Zionist antichrists? "Antichrists" refers to all those who are AGAINST Christ (Matt. 12:30)?
The bigger the lie and more often it's told, the more who will believe it.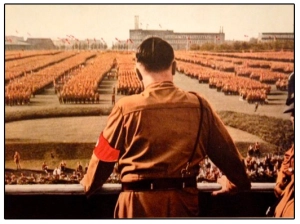 Adolf Hitler, who was the illegitimate grandson of a Rothschild and an Ashkenazi himself (Rev. 13:11), sold his personal, dictatorial ambitions to the German Christian people by falsely claiming his authority was given to him by God. Hitler did this by foisting a gross misinterpretation of Romans 13 on a lazy and gullible citizenry who should have known better.
Romans 13:1-2
13:1 Let every soul be subject unto the higher powers. For there is no power except of God: the powers that be are ordained by God.
13:2 Whosoever therefore resisteth the power, resisteth the ordinance of God: and they that resist shall receive to themselves damnation.
God is THE Higher Power we are all subject to (Matt. 10:28), and there is no power except HIS. The ONLY powers ordained by God are those used for GOOD. That is what Romans 13 really says.
Jesus said "judge a tree by its fruit", which clearly means we are to judge others by the results of their actions, not by their words alone (Matt. 7:16-27). And those judgments are NEVER to be our own (Deut. 12:8); rather they are to be solely the application of God's Judgments, Statutes and COMMANDMENTS, found only in His Law (Matt. 5:17-20). The Law is the ONLY Criterion to be used to determine what is truly right and wrong (Deut. 4:2, Deut. 12:32, Sura 2:53, Sura 3:3, Sura 5:46-50).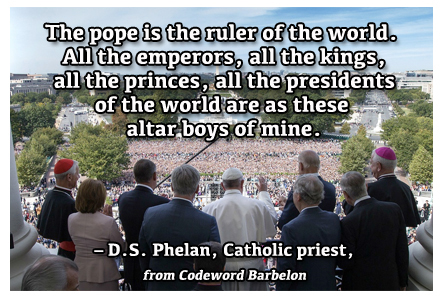 Nowhere in the Bible does it tell us that we should ever accept evil or follow an evil leader or government. In fact we've been repeatedly warned NEVER to do evil or follow it under ANY circumstances, regardless of how popular it may be or who assumes power (Exod. 23:2, Deut. 30:15-20, 1 Sam. 8:4-22, Matt. 23).
Isaiah 3:12 [As for] My people, children [are] their oppressors, and women rule over them. O My people, they which lead thee cause [thee] to err, and lead thee astray, TO THY DESTRUCTION.
Christian Zionism is doing exactly the same thing today with Genesis 12:3, by falsely claiming that anyone who exposes the truth about these anti-Christ Zionist impostors is allegedly cursed by God, when the exact opposite is true. Only this time the scam is being perpetrated against all of the so-called Christian nations, including Great Britain and America, Ireland, the British Commonwealth countries (like Australia, New Zealand, South Africa and Gibraltar) and the Baltic and Scandinavian states, etc.
In context, Genesis 12:3 leaves no doubt that the British people are TRUE Israel. Those who deny this fact, as Christian Zionism does to promote their LIE, are despising their birthright just as Esau did (Gen. 25:34). And in doing so, they are bringing the curse (penalty) for their actions upon their own heads (Mal. 1:3).
Genesis 12:2-3
12:2 And I will make from thee a great nation, and I will bless thee, and make thy (seed's) NAME "Great" (GREAT BRITAIN); and thou shalt be a blessing:
12:3 And I will bless them that bless thee, and curse him that curseth thee: and in thee (and thy seed) shall all families of the earth be blessed.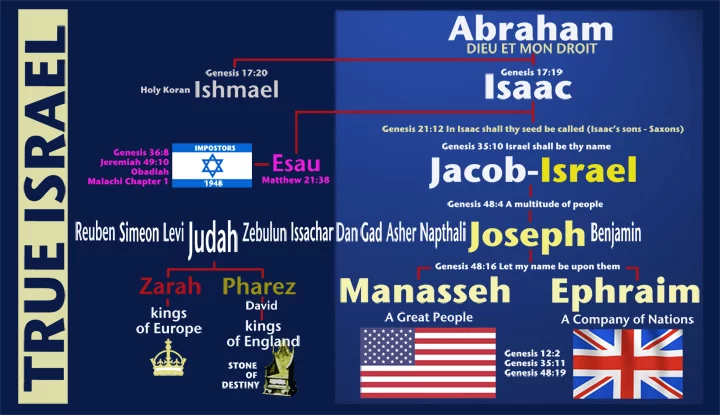 Ancient Israelite Symbols on the British Coat of Arms
A Third Man-Made Temple? Be serious.
When king David asked God if he could build a house for Him to live in, God answered:
"Shalt thou build Me an house for Me to dwell in? Whereas I have NOT dwelt in [any] house since the time that I brought up the children of Israel out of Egypt, even to this day, but have walked in a tent and in a tabernacle. In all [the places] wherein I have walked with all the children of Israel spoke I a word with any of the tribes of Israel, whom I commanded to feed My people Israel, saying, Why build ye not Me an house of cedar (2 Sam 7:4-7)?"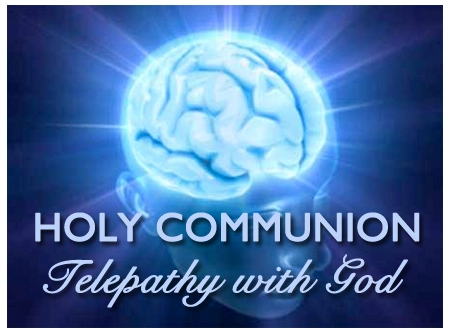 God, Who created everything, is NOT a man, nor the son of man (Num. 23:19, John 4:24), and thus has no need for a physical house. He lives in the hearts and minds of everyone that invites Him in to live with them, so He can teach them how to be good (like God).
Why do you think the PEOPLE were referred to as the "House" of Israel and the "House" of Judah? The people, whom God created, were to be His House, NOT some man-made building. And why do you think the symbolic place of God was initially a tent/tabernacle? Because a tent/tabernacle can easily be taken with you wherever you go.
However, because king "David" had been God's "well-beloved" servant, and to serve as a lesson to mankind, God decided to allow David's son, Solomon, to build Him a house (temple), on Mt. MORIAH, where Abraham had taken Isaac, to offer him as a sacrifice to God, centuries before.
That temple, or church, is the ONLY one that God has EVER given man permission to build, and it is Satan and his priests (who blasphemously claim to work for God) who have built ALL the others, of EVERY denomination (Matt. 6:5-6, Sura 7:55, Sura 9:107-109).
And what did God ultimately do with that temple? After it became a den of thieves, as ALL man-made temples eventually do, Solomon's Temple was DESTROYED not once but TWICE; the second time so utterly that there wasn't so much as one stone left upon another (Matt. 24:1-2). This was to leave NO DOUBT that God does NOT dwell in temples made with human hands (Satan and his priests do – 2 Thess. 2:3-5, 2 Cor 11:13-15).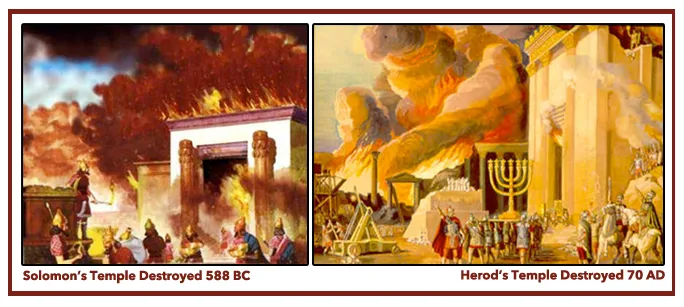 Any Christian who believes that the "Wailing-Wall" in Jerusalem is part of The Temple is calling Jesus a liar and is, by definition, antichrist.
Acts 7:48
7:48 Howbeit the most High dwelleth NOT in temples made with hands; as saith the prophet,
7:49 Heaven [is] My throne, and Earth [is] My footstool: what house will ye build Me? saith the Lord: or what [is] the place of My rest?
7:50 Hath not My hand made all these things?
Acts 17:24-25
17:24 God that made the world and all things therein, seeing that He is Lord of heaven and Earth, dwelleth NOT in temples made with hands;
17:25 Neither is worshipped with men's hands, as though He needed any thing, seeing He giveth to all life, and breath, and all things;
The third "temple" is, and ALWAYS has been, SPIRITUAL
as it says repeatedly throughout Scriptures.
The Spiritual Meaning of Close Encounters of the Third Kind
Revelation 11:19 And the Temple of God was opened IN HEAVEN, and there was seen in His Temple the "(lost) Ark of His Covenant": and there were lightnings, and voices, and thunderings, and an earthquake, and great hail.
Revelation 14:17 And another angel came out of the "Temple" which is in heaven, he also having a sharp sickle.
Revelation 16:17 And the seventh angel poured out his vial into the air; and there came a great voice out of the Temple of heaven, from the Throne, saying, It is done.
Revelation 21:1-2, 21-23
21:2 And I John saw the Holy City, "New Jerusalem", coming DOWN from God OUT OF HEAVEN, prepared as a Bride adorned for her husband.
21:3 And I heard a great voice out of heaven saying, Behold, the Tabernacle of God [is] with men, and He will dwell with them, and they shall be His people, and God Himself shall be with them, [and be] their God.
21:21 And the twelve gates [were] twelve pearls; every several gate was of one pearl: and the street of the City [was] pure gold, as it were transparent glass.
21:22 And I SAW NO TEMPLE THEREIN: FOR THE LORD GOD ALMIGHTY AND THE LAMB ARE THE TEMPLE OF IT.
21:23 And the city had no need of the Sun, neither of the Moon, to shine in it: for the glory of God did lighten it, and the Lamb [is] the Light thereof.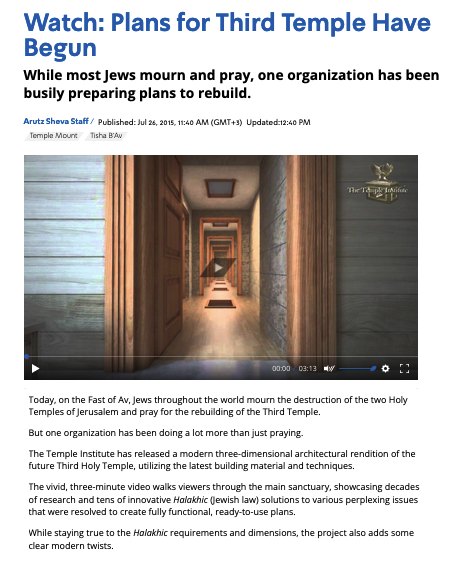 It is arrogance that blinds one to their own ignorance, in this case of the Scriptures. How could someone possibly think God wants us to build another physical temple with human hands when they have a 100% fail rate on this planet? God has already destroyed it twice. How many times does He need to do it until you "get it"? Every single one of them (churches, synagogues, mosques, temples, etc.) has been built without His permission and then used to enrich a handful of greedy, evil so-called "religious" leaders (criminals really) at the expense of everyone else, teaching satanic materialism ("crime pays") instead of Godliness and "self" sacrifice (Matt. 6:24, Luke 9:23).
Solomon's Temple was supposed to be a reminder of OBEDIENCE to God only and SACRIFICE for the common good. Instead, it was turned into a money-making scam and then used as the business model to franchise them everywhere.
These priests, pastors, rabbis, imams, etc., are "the blind leading the blind" exactly as Christ warned us (Matt. 15:13-14). If they were not blind they would be terrified to be priests. Do you really think people would be so anxious to build another FAKE temple to Satan, if they could see the truth that any attempt to build another temple WILL BE reduced to ashes, along with its supporters (see Jer. 23:1-5, Ezek. 34:1-10, Ezek. 34:23, Mal. 4, Matt. 6:1-8, Matt. 23, Sura 7:55, Sura 9:107-109)?
We need to purify our own temples through obedience to God (Deut. 30:15-20), discipline (the hallmark of Discipleship) and self-sacrifice (Luke 9:23, Gal. 2:20) to make them fit for spiritual habitation. Obedience and self-sacrifice are the pillars of God's TRUE temple. Why do you think every body has a temple on either side of their head? So that God can dwell between them. How obvious does it have to be, before you "get it"?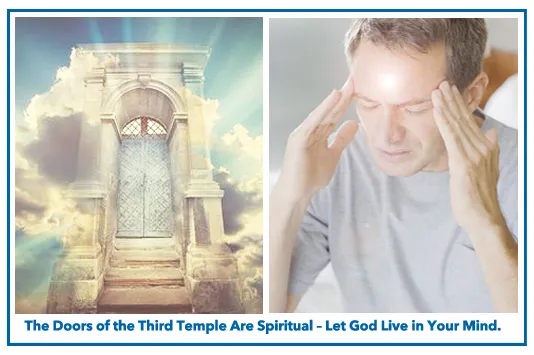 1 Corinthians 3:16-20
3:16 Know ye not that ye are the temple of God, and [that] the Spirit of God dwelleth in you?
3:17 If any man defile the Temple of God, him shall God destroy; for the Temple of God is holy, which [temple] ye are.
3:18 Let no man deceive himself. If any man among you seemeth to be wise in this world, let him become a fool, that he may be wise.
3:19 For the wisdom of this world is foolishness with God. For it is written, He taketh the wise in their own craftiness.
3:20 And again, The Lord knoweth the thoughts of the wise, that they are worthless.
1 Peter 2:4-8
2:5 Ye also, as lively stones, are built up a SPIRITUAL house, an holy channel, to offer up SPIRITUAL sacrifices, acceptable to God by Jesus Christ.
2:6 Wherefore also it is contained in the Scripture, Behold, I lay in Sion a chief Corner-Stone, elect, precious: and he that believeth him shall not be confounded.
Revelation 3:12 Him that overcometh will I make a pillar in the Temple of my God, and he shall go no more out: and I will write upon him the name of my God, and the name of the city of my God, [which is] New Jerusalem, which cometh down out of heaven from my God: and [I will write upon him] my NEW name.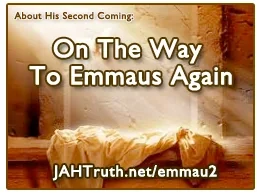 The Scriptural Marks of Christ
There is only one Temple that needs building, and fortunately for all of us, the Chief-Cornerstone of it has already been laid on a SURE foundation.
Matthew 21:42 Jesus saith unto them, Did ye never read in the Scriptures, The Stone which the builders rejected, THE SAME IS BECOME THE HEAD OF THE CORNER: this is the Lord's doing, and it is marvellous in our eyes?

Build on THAT Temple, which is Rock-Solid and will NEVER be destroyed (Matt. 16:18).
Who's Who? Don't Get Fooled Again
It should be self-evident that the only place such an overt oxymoron (a CONtradiction in terms) like "Christian Zionism" can exist is in the minds of those foolish enough to fall for it, and who obviously suffer from cognitive-dissonance.
oxy – intensely or sharply
moron – a stupid (gullible, ignorant) person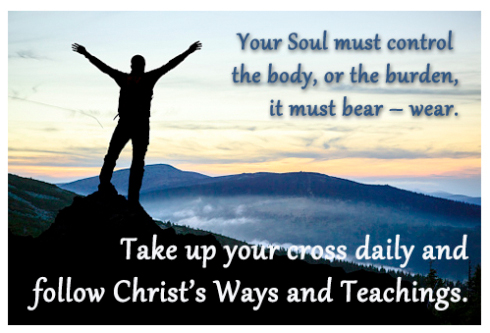 Neither Christianity nor Talmudic Judaism, nor ANY organized religion of any kind, is actually obeying God's Perfect and Eternal Law of Liberty, as Christ teaches (Matt. 5:17-20). That means ALL of us have been conned (Rev. 12:9), and would do well to learn from our past mistakes, rather than keep repeating them over and over and expecting them to turn out differently – Einstein's definition of insanity.
If you would like to learn how to recognize who the "Elect" really are in these end-times, and more importantly their King: Christ, then you will want to search through the Scriptural marks of TRUE Israel, and the Scriptural Marks of Christ during His Second Coming. The King of kings (Christ) WILL magnify The Law and make it honourable (Isa. 42:21), and He will not stop until He has set TRUE Judgment in the Earth (Isa. 42:3-4). God's Kingdom, here on Earth, free of religious superstitions and pagan nonsense. The Unique Horn/Kingdom that shall have no end.
You'll also need to use what precious little time remains to read, study and put into practice The Survival Plan prophesied to be delivered to the "Elect" during these end-times (Rev. 10:7-10). The name of that "little book" is "The Way home or face The Fire" by JAH. Those who don't, will NOT survive what the Zionists have in mind for the rest of us, nor The Reaping to follow shortly thereafter.
RELATED: