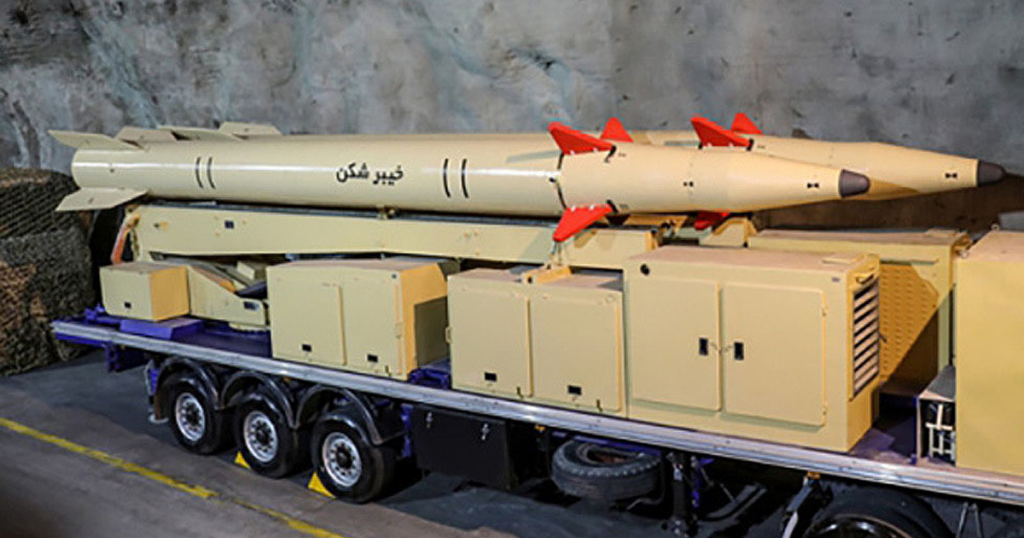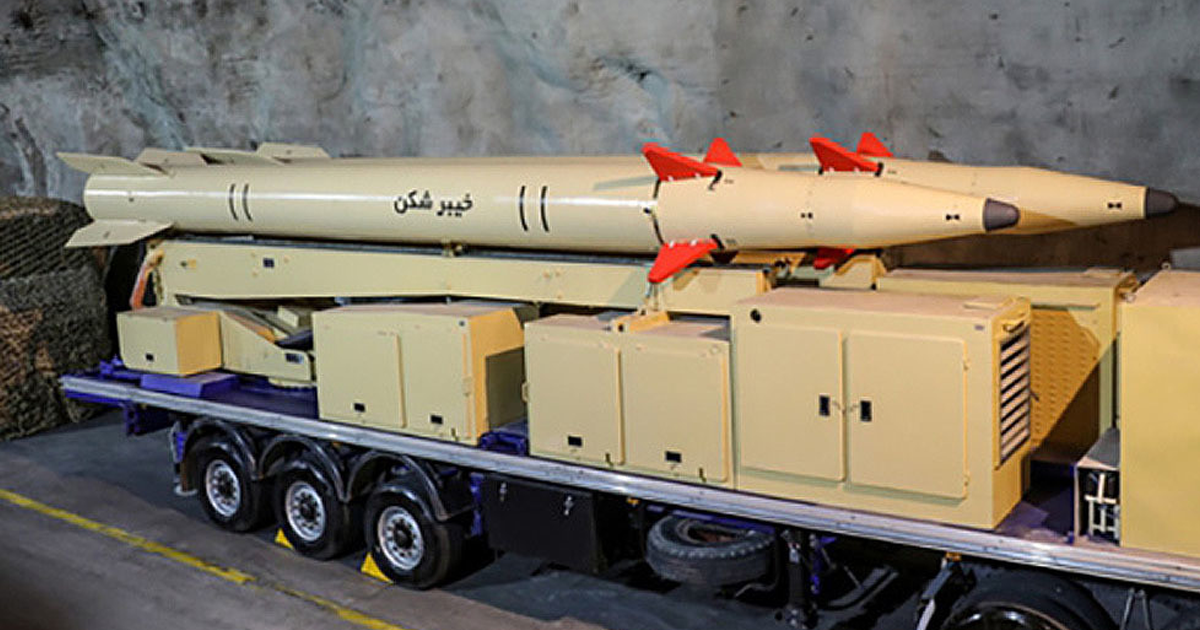 From Press TV – The successful test launch of Iran's indigenously built precision-guided ballistic missile Kheibar earlier this week has caused alarm in Tel Aviv, as it has the capability to evade the most advanced Israeli surveillance means.
Jim Kavanagh, a journalist and political commentator, made these remarks in an interview with the Press TV website on Friday, a day after the Kheibar missile, an upgraded version of the Khorramshahr-class missiles with a range of 2,000 kilometers, (1,250 miles), was test-launched.
According to Iranian military officials, the missile unveiled on Thursday was one of the most advanced ballistic missiles ever designed by experts at the Aerospace Department of the Defense Ministry.
Kavanagh said the 12-minute launch time of the missile means it is "very fast" and "gives little time" for Israeli and American surveillance means, including satellites, "which are constantly aimed at Iran to react in time to prevent a launch".
"Israel is extremely worried about such missiles," he noted, adding that the regime has been "spoiled with impunity and does not want to lose it".
The American analyst said the Israeli regime and the United States "certainly do not want to wait for Iran to develop solid-fueled long-range missiles that can be instantly launched."
The launch ceremony of the new-generation missile was attended among others by Iran's Defense Minister Mohammad Reza Ashtiani, who reaffirmed the commitment of armed forces to "defend the country".
Kavanagh said there is a worry that these missiles "can now reach Israeli territory".
"They also, it is reported, have radar-evading capabilities, which make them more likely they will get through air defenses. We must also mention the very important element of accuracy," he asserted.
The US-based commentator further said he has not seen specific information about the accuracy of Kheibar and other newly-developed Iranian missiles, but said there have been huge improvements.
"For Israel and its patron, the United States, it is unacceptable that Iran—or any regional actor—would have the ability to inflict serious damage on Israel," Kavanagh stressed.
"Israel must have the capability to inflict any damage it wants on Iran's cities and facilities—including with nuclear weapons. Iran must not have the ability to inflict any serious damage on Israel with conventional weapons and missiles. That is Israeli and US policy, and they are adamant about it."
Iran has established its reputation as a military heavyweight in the region, developing a wide range of ballistic and cruise missiles in recent years, much to the consternation of Israel and the US.
Iran has, however, repeatedly maintained that its missile program is peaceful and defensive in nature.
Kavanagh said Iran's weapons development and the demonstration of greater military capability and confidence has provoked fear in Tel Aviv, as they fear a "few accurate strikes" on Israeli military installations will force the Israeli settlers to "return to the West Bank – of the Hudson".
"It is the capability of these weapons—not Iran's non-existent nuclear weapons—that Israel and the US are worried about. That is why there will be no return to the JCPOA—because it's really about the US insisting on limits to Iran's missile capabilities," he remarked.
Source: Press TV – Iran's newly unveiled ballistic missile has triggered alarm in Tel Aviv: Analyst
Iran Unveils New Ballistic Missile
News Anchor Molly Gambhir: Iran said it will only be used as a deterrant. "And this by the way comes after Israel has shown concerns after a possible war with Iran."
DGTV – Iran unveils new Kheibar ballistic missile
RELATED: