In the news – From Tehran Times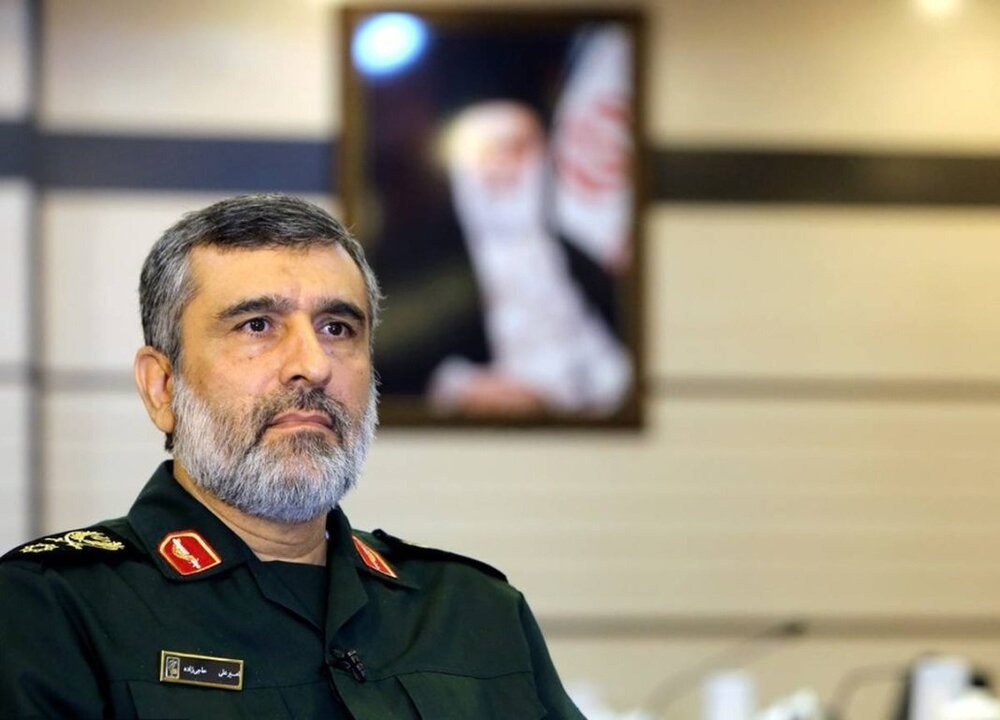 The most recent supersonic missiles developed by Iran, according to a senior commander of the Islamic Revolution Guards Corps (IRGC), can disable an adversary's missile defense system for a very long time.
Brigadier General Amir Ali Hajizadeh, commander of the IRGC Aerospace Force, made the declaration on Monday while seeing a display of the force's accomplishments.
"The Guards' Aerospace Force has managed to achieve a remarkably high level of deterrence in the area of missile, drone, air defense, aircraft, radar and space industries. Its latest supersonic missile achievement is capable of disabling missile defense shields of the enemies of Iran, including the United States, the Zionist regime and their proxy governments, for many decades," the commander remarked.
The talented youth have effectively opened the road for upgrading the nation's military industry, Hajizadeh said, adding that this kind of expertise could be used to other fields, such as economy, in order to resolve issues and prosper.
Hajizadeh asserted earlier this month that Iran has built an indigenous hypersonic ballistic missile capable of piercing advanced aerial defense shields and aiming at specific targets.
"The new missile can bypass all missile defense systems, and I don't believe that a countermeasure technology will be developed in the ensuing decades. Its creation represents a significant advancement in the creation of a new generation of missiles and may target the adversary's anti-missile systems," Hajizadeh pointed out.
He went on to say, "The armed forces in Iran are now completely self-sufficient in terms of weapons thanks to recent significant progress achieved by military specialists and technologists in the country."
Iranian officials have frequently warned that the Islamic Republic will never compromise on its defense capabilities and will not hesitate to bolster its military capabilities, particularly its missile capacity, which are only intended for defense.
Iran started to develop its military industry after Saddam Hussein's war against Iran in the 1980s. Though Saddam had started the war to annex the oil rich parts of Iran to Iraq, Western countries refused to sell arms to Iran to defend itself.
Source: Tehran Times – Iran's supersonic missiles render enemy defenses inoperable for decades: IRGC general
Iran unveils upgraded Bavar-373 missile system, launches Sayad B4 production line
From Press TV –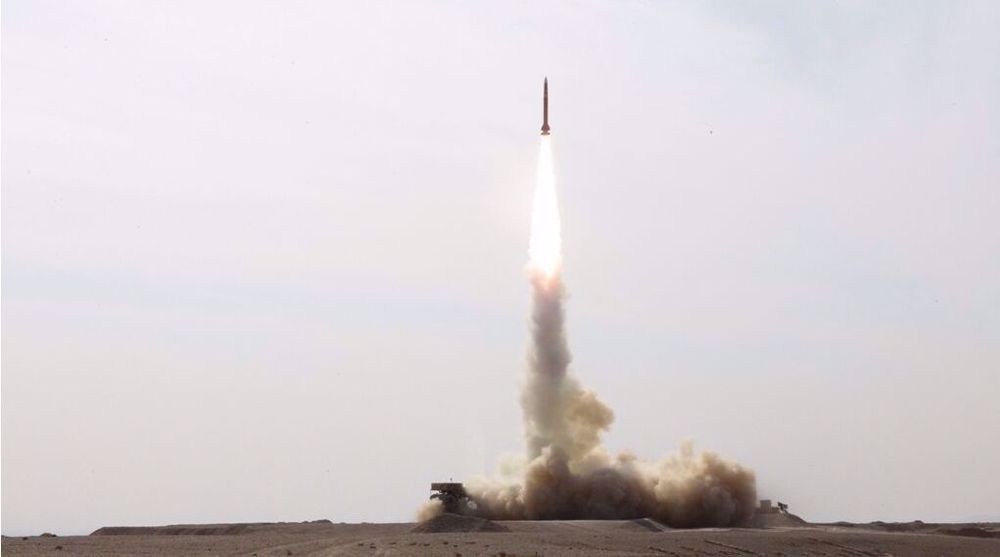 "Bavar-373 system was initially capable of destroying targets at 200 kilometers and now the upgraded system, aiming to attack targets at very long ranges, [including] ballistic missiles, fighter aircraft, and bombers can destroy targets at 300 kilometers," Iranian Defense Minister Brigadier General Mohammad Reza Ashtiani said on Sunday during the unveiling ceremony.
The missile system can engage up to six targets at a time and destroy them, he said, stressing that many technologically advanced countries aspire to possess such a system.
According to a report in the long-range test of the Bavar-373 system, a stationary target was detected at a range of more than 450 kilometers by the optimized radar of the Bavar 373 system, and it was tracked at a range of about 405 kilometers and was hit and destroyed at a range of more than 300 kilometers.
The Bavar-373 system detection radar was said to have increased from 350 to 450 kilometers, and the range of its engagement range has risen from 260 to 400 kilometers, the report added.
It also noted that the missile range has gone from 200 to 300 kilometers, and its engagement altitude has increased from 27 to 32 kilometers.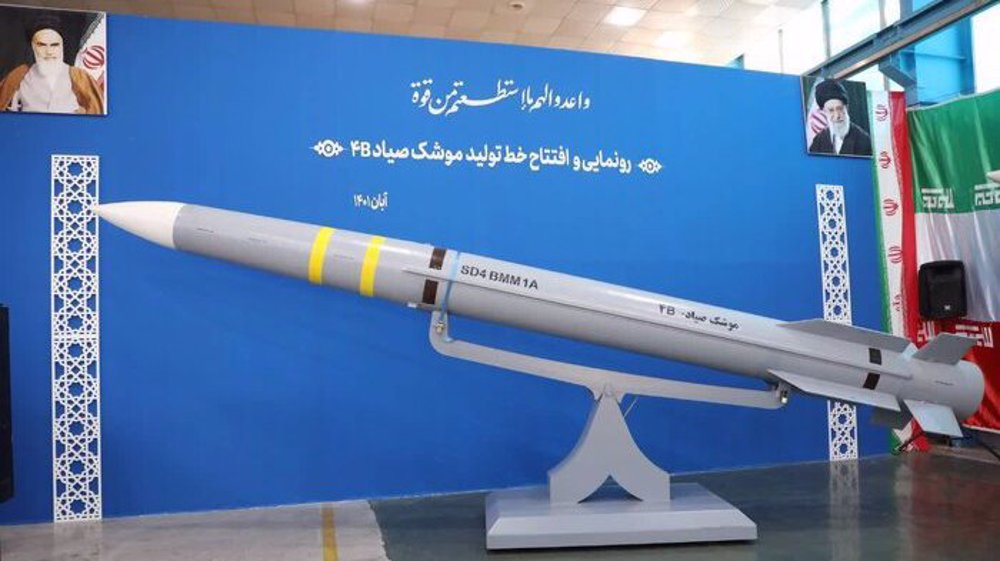 The report also announced the launching of the Sayad B4 missile's production line, saying the long-range missile, running on solid propellant, was operationally evaluated for the first time.
Iranian military experts and technicians have in recent years made substantial headway in manufacturing a broad range of indigenous equipment, making the armed forces self-sufficient in the arms sphere.
Iranian officials have repeatedly warned that the country will not hesitate to strengthen its military capabilities, including its missile power, which are entirely meant for defense, saying the Islamic Republic's defense capabilities will be never subject to negotiations.
Source: Press TV – Iran unveils upgraded Bavar-373 missile system, launches Sayad B4 production line
IRGC chief: Enemies scared, regularly sending messages to Iran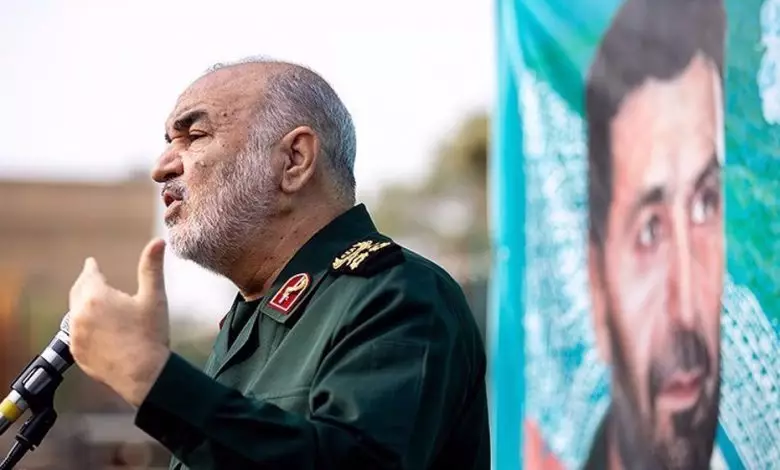 From Islamic Invitation Turkey –
The chief commander of the Islamic Revolution Guards Corps (IRGC) says the enemy is "scared" and "on alert" as it is sending regular messages to Iran, pleading not to be targeted by a military response.
Major General Hossein Salami made the remarks on Friday in a ceremony to commemorate the 11th martyrdom anniversary of Hassan Tehrani Moqaddam, known as the father of Iran's missile program.
"Now it is a number of days that enemies do not have peace and are on alert. They are scared and are regularly sending us messages that 'do not target us'," he said, noting that these messages have been delivered to Iran via several countries.
The enemy tries to engage Iran with internal conflict so as to deviate it from lofty horizons, added the commander, pointing to Western-led violent riots that erupted after the death of young Iranian woman Mahsa Amini.
"Under these circumstances, we targeted the anti-revolution [groups] in the Iraqi Kurdistan region, held a major military drill along Aras River, launched a satellite-carrying rocket, tested Bavar 373 missile system with a range of 300km, and we announced yesterday that we have developed a new missile that no missile defense system is able to confront it."
"The enemy always shatters itself by its own mistakes. This time also, we will defeat them using their mistake," he said, adding, "The Iranian nation is changing the enemy's calculations."
The enemy wants a dependent Iran that has no religion but the Iranian nation is alive and shapes its own destiny, he stressed.
"Enemies should know that if they targeted one of us, we will target all of them. You targeted our Qassem [Soleimani] but we will target all of you and expel you from the region," he maintained.
Source: Islamic Invitation Turkey – IRGC chief: Enemies scared, regularly sending messages to Iran