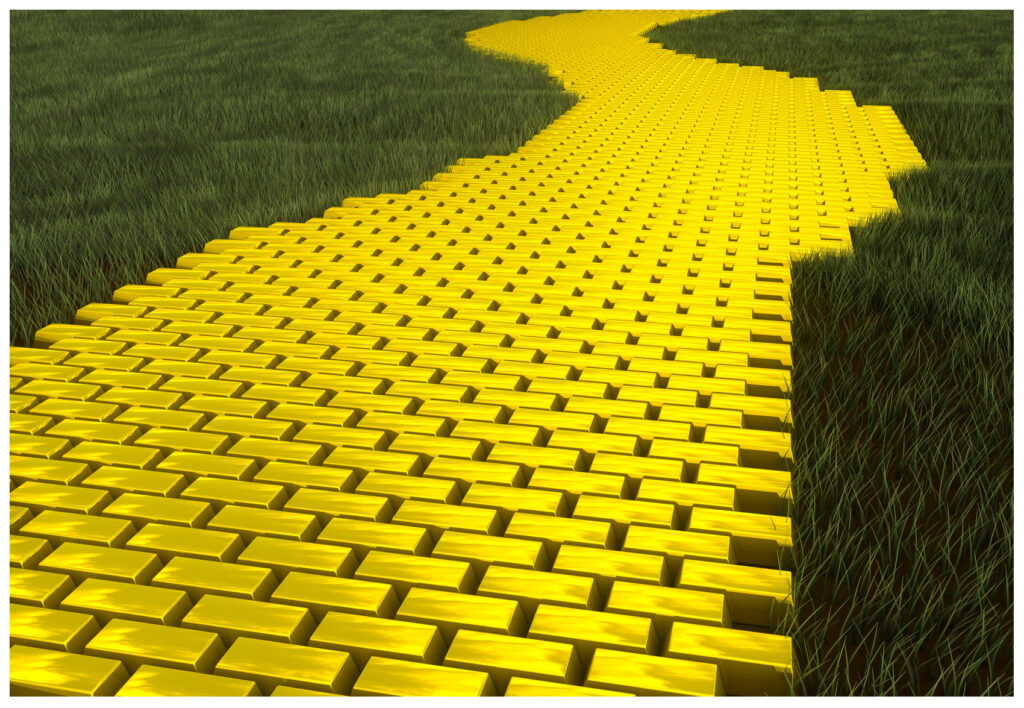 Babylon [hath been] a GOLDEN cup in the "I AM"'s hand, that made all the Earth drunken: the nations have drunken of her wine; therefore the nations are mad.
— Jeremiah 51:7
In the book of Revelation, there are multiple warnings about the coming fall of Babylon, the great whore (Rev. 17:1-5) who has fornicated with every nation, king/leader and inhabitant on Earth. Among those warnings is a plea to come out of her, to avoid partaking in her sins/crimes and plagues (Isa. 48:20; Rev. 18:4). For God will bring Babylon into remembrance for the evil she has wrought and will bring about her final and permanent destruction (Isa. 21:6-9; Isa. 47; Jer. 51:47-56; Rev. 14:8; Rev. 16:19; Rev. 18:1-11).
This has, of course, sparked endless debates over who, what and where mystery Babylon may be during these end-times, and how she got there. Don't we need answers to these questions, to better understand why all of this is happening now, and how to avoid the punishments that await her?
In the second chapter of the book of Daniel (Dan. 2), king Nebuchadnezzar of Babylon had a dream, the content and interpretation of which God revealed to Daniel, so that Daniel could make it known to the king. The dream was of a great image, describing Babylon and the successive empires that would rise and fall after it, before God would use His people – the true people Israel – to build His Kingdom here on Earth. The Kingdom of God, that is to be given to and ruled by Christ (Gen. 49:10; Gen. 49:22-24; Ps. 118:22-24; Ezek. 21:25-27; Matt. 21:42-44; Luke 1:31-33; Rev. 19:11-16).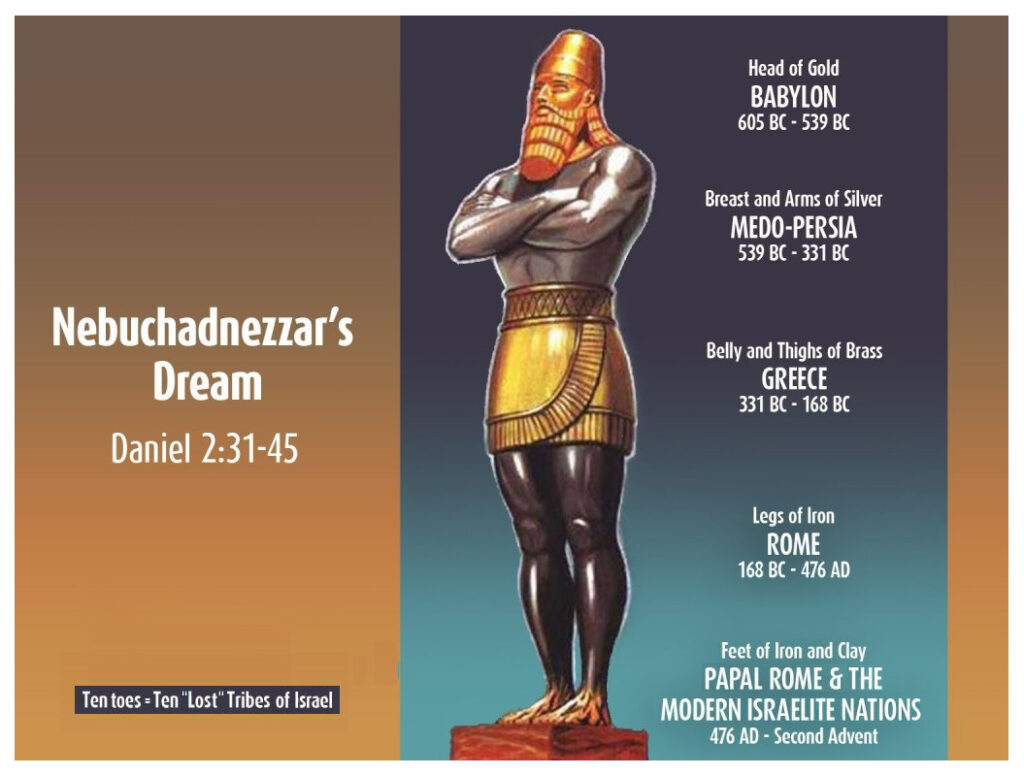 Daniel 2:36-45 (read all of Daniel 2)
2:36 This [is] the dream; and we will tell the interpretation thereof before the king.
2:37 Thou, O king, [art] a king of kings: for the God of heaven hath given thee a kingdom, power, and strength, and glory.
2:38 And wheresoever the children of men dwell, the beasts of the field and the fowls of the heaven hath He given into thine hand, and hath made thee ruler over them all. Thou [art] this head of GOLD (the Babylonian Empire).
2:39 And after thee shall arise another kingdom inferior to thee (Cyrus and the Medo-Persian Empire), and another third kingdom of brass (Alexander the Great's Greek Empire), which shall bear rule over all the earth.
2:40 And the fourth kingdom shall be strong as iron (the Roman Empire): forasmuch as iron breaketh in pieces and subdueth all [things]: and as iron that breaketh all these, shall it break in pieces and bruise.
2:41 And whereas thou sawest the feet and toes, part of potters' clay, and part of iron, the kingdom shall be divided (into the Eastern and Western Roman Empires); but there shall be in it of the strength of the iron, forasmuch as thou sawest the iron mixed with miry clay.
2:42 And [as] the toes of the feet [were] part of iron, and part of clay (Rev. 13:1; Rev. 17:12), [so] the kingdom shall be partly strong, and partly broken.
2:43 And whereas thou sawest iron mixed with miry clay, they shall mingle themselves with the seed of men: but they shall not cleave one to another, even as iron is not mixed with clay.
2:44 And in the days of these kings (Rev. 17:12-14) shall the God of heaven set up a Kingdom, which shall never be destroyed: and the Kingdom shall NOT be left to other people, [but] it shall break in pieces and consume all these kingdoms, and it shall stand for ever.
2:45 Forasmuch as thou sawest that the "Stone – Matt. 21:42" was cut out of the "mountain" without hands, and that it brake in pieces the iron, the brass, the clay, the silver, and the GOLD; the great God hath made known to the king what shall come to pass hereafter: and the dream [is] certain, and the interpretation thereof sure.
At its height, the Babylonian Empire ruled over the entire known world. When the Persians under Cyrus came from the East and defeated the Babylonians in October of 539 B.C., and then later put down rebellions in Babylon during the early years of Xerxes 1, c. 484-481 B.C., many of the surviving Babylonians were either driven out or fled, including their priesthood. But to where? The Bible isn't clear about this… or is it?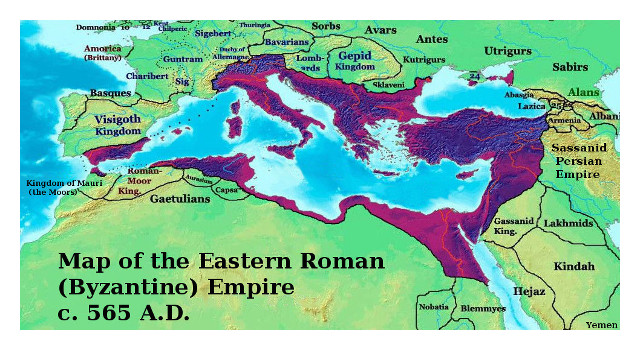 The Neo-Babylonian Migration
Revelation 1:20 The mystery of the seven stars which thou sawest in my right hand, and the seven GOLDEN candlesticks. The seven stars are the angels of the seven communities: and the seven candlesticks which thou sawest are the seven communities.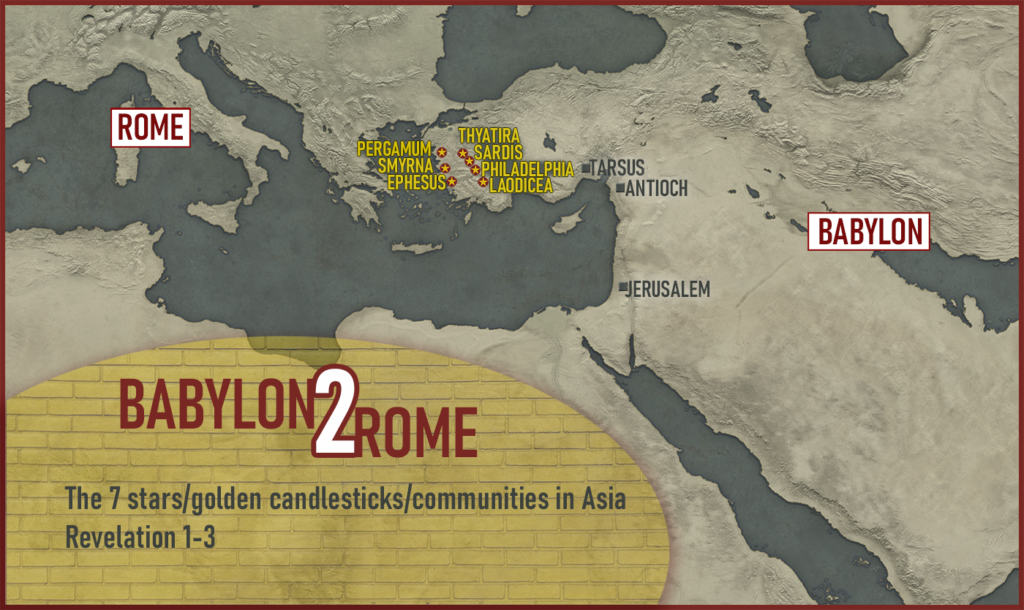 Isaiah 14:4 That thou shalt take up this proverb against the king of Babylon, and say, How hath the oppressor ceased! the GOLDEN city ceased!
Revelation 2-3 (the seven stars/golden candlesticks/communities in Asia Minor)
2:1 Unto the angel of the community of Ephesus write; These things saith he that holdeth the seven stars in his right hand, who walketh in the midst of the seven GOLDEN candlesticks;
2:2 I know thy works, and thy labour, and thy patience, and how thou canst not bear them which are evil: and thou hast tried them which say they are apostles, and are not, and hast found them liars:
2:3 And hast borne, and hast patience, and for my name's sake hast laboured, and hast not fainted.
2:4 Nevertheless I have [somewhat] against thee, because thou hast left thy first love.
2:5 REMEMBER therefore from whence thou art fallen (Isa. 13:17-19; Isa. 14:4-5; Jer. 50:13-18; Jer. 51:6-12), and repent, and do the first works (Matt. 6:33); or else I will come unto thee quickly, and will remove thy candlestick out of his place, except thou repent.
2:6 But this thou hast, that thou hatest the deeds of the Nicolaitanes (followers of Santa [Ni]-Claus – Yuletide, Easter [Ishtar – a goddess of fertility – eggs a symbol of fertility] etc.), which I also hate.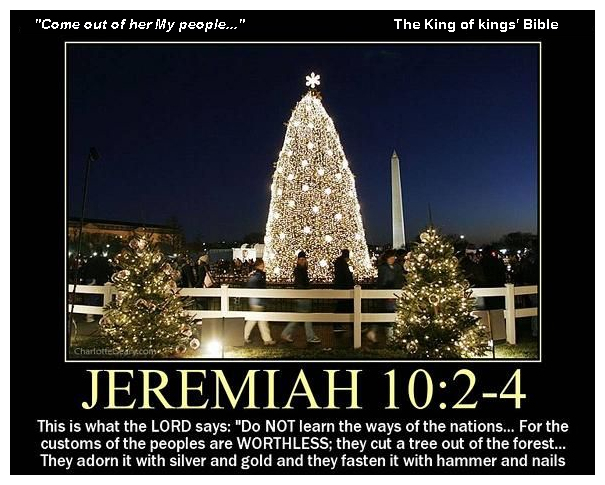 2:7 He that hath an ear, let him hear what the Spirit saith unto the communities; To him that overcometh will I give to eat of the Tree of Life, which is in the midst of the paradise of God.
2:8 And unto the angel of the community in Smyrna write; These things saith the First and the Last, which was dead, and is alive;
2:9 I know thy works, and tribulation, and poverty, (but thou art rich) and [I know] the blasphemy of them which say they are Jews, and are NOT, but [are] (Idumeans) the synagogue of Satan.
2:10 Fear none of those things which thou shalt suffer: behold, the devil shall cast [some] of you into prison, that ye may be tried; and ye shall have tribulation ten days: be thou faithful unto death (of "Self"), and I will give thee a crown of Life.
2:11 He that hath an ear, let him hear what the Spirit saith unto the communities; He that overcometh shall not be hurt of the second death (The Fire).
2:12 And to the angel of the community in Pergamos write; These things saith he which hath the sharp sword with two edges;
2:13 I know thy works, and where thou dwellest, [even] where Satan's seat [is] (Isa. 14:1-23): and thou holdest fast my name, and hast not denied my faith, even in those days wherein Antipas [was] my faithful martyr, who was slain among you, where Satan dwelleth.
2:14 But I have a few things against thee, because thou hast there them that hold the doctrine of Balaam*, who taught Balak to cast a stumblingblock before the children of Israel, to eat things sacrificed unto idols, and to commit fornication (Num. 22–24).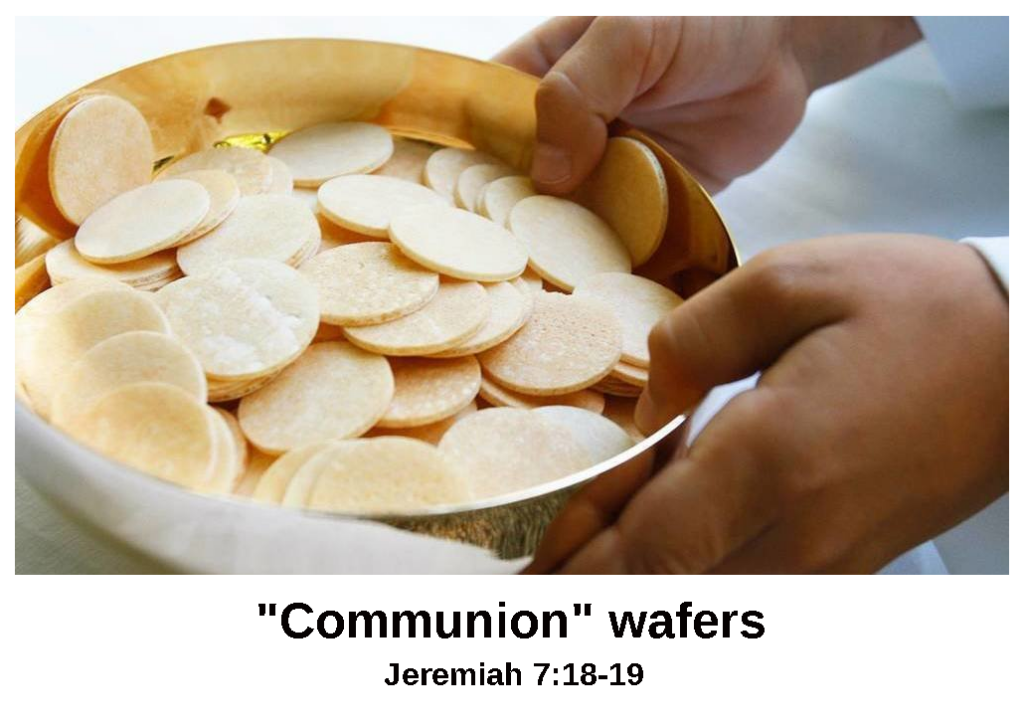 2:15 So hast thou also them that hold the doctrine of the followers of St. [Ni]-Claus (the Babylonian Yuletide/Saturnalia), which thing I hate.
2:16 Repent; or else I will come unto thee quickly, and will fight against them with the sword of my mouth.
2:17 He that hath an ear, let him hear what the Spirit saith unto the communities; To him that overcometh will I give to eat of the hidden Manna, and will give him a white stone, and in the stone a NEW name written, which no man knoweth saving he that receiveth [it].
2:18 And unto the angel of the community in Thyatira write; These things saith the Son of God, who hath his eyes like unto a flame of fire, and his feet [are] like fine brass;
2:19 I know thy works, and charity, and service, and faith, and thy patience, and thy works; and the last [to be] more than the first.
2:20 Notwithstanding I have a few things against thee, because thou sufferest that woman Jezebel (ch. 17), which calleth herself a prophetess, to teach and to seduce my servants to commit fornication, and to eat things sacrificed unto idols (see also: Isa. 14:4; Isa. 47:1; Jer. 7:18-19; 44:15-25).
2:21 And I gave her space to repent of her fornication; and she repented not.
2:22 Behold, I will cast her into a bed, and them that commit adultery with her into great tribulation (Matt. 24:21-22), except they repent of their deeds.
2:23 And I will kill her children with death; and ALL the communities shall know that I am he which searcheth the reins and hearts: and I will give unto every one of you according to your WORKS.
2:24 But unto you I say, and unto the rest in Thyatira, as many as have not this doctrine, and which have not known the depths of Satan, as they speak; I will put upon you none other burden.
2:25 But that which ye have [already] hold fast till I come.
2:26 And he that overcometh, and keepeth my works unto the end, to him will I give power over the nations:
2:27 And he shall rule them with a rod of iron; as the vessels of a potter shall they be broken to shivers: even as I received of my Father.
2:28 And I will give him the Morning Star.
2:29 He that hath an ear, let him hear what the Spirit saith unto the communities.
3:1 And unto the angel of the community in Sardis write; These things saith he that hath the seven Spirits of God, and the seven stars; I know thy works, that thou sayest that thou Livest, but are "Dead" (Matt. 8:22).
3:2 Be watchful, and strengthen the things which remain, that are ready to die: for I have not found thy works perfect before God.
3:3 Remember therefore what thou hast received and heard, and hold fast, and repent. If therefore thou shalt not watch, I will come on thee as a thief (1 Thess. 5:2; 2 Pet. 3:10), and thou shalt NOT know what hour I will come upon thee.
3:4 Thou hast a few names even in Sardis which have not defiled their garments; and they shall walk with me in white: for they are worthy.
3:5 He that overcometh, the same shall be clothed in white raiment; and I will not blot out his name out of the Book of Life, but I will confess his name before my Father (Matt. 10:32), and before His angels.
3:6 He that hath an ear, let him hear what the Spirit saith unto the communities.
3:7 And to the angel of the community in Philadelphia write; These things saith he that is Holy, he that is True, he that hath the Key of David, he that openeth, and no man shutteth; and shutteth, and no man openeth;
3:8 I know thy works: behold, I have set before thee an open door (John 10:1-9), and no man can shut it: for thou hast a little strength (Luke 18:8), and hast kept my word, and hast not denied my name.
3:9 Behold, I will make them of the synagogue of Satan, which say they are Jews, and are NOT, but do LIE (Idumeans); behold, I will make them to come and worship before thy feet, and to know that I have loved thee.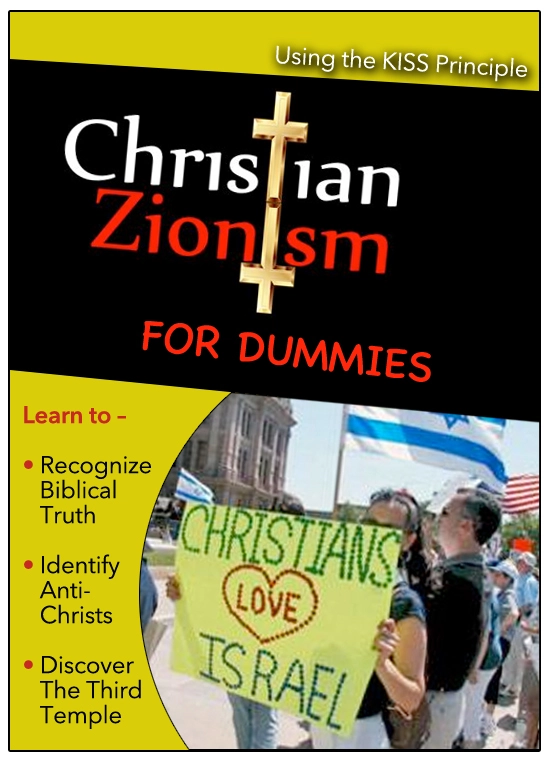 3:10 Because thou hast kept the word of my patience, I also will keep thee from the hour of temptation, which shall come upon all the world, to try them that dwell upon the Earth.
3:11 Behold, I come quickly: hold that fast which thou hast, that no man take thy crown.
3:12 Him that overcometh will I make a pillar in The Temple of my God, and he shall go no more out: and I will write upon him the name of my God, and the name of the city of my God, [which is] New Jerusalem, which cometh down out of heaven from my God: and [I will write upon him] my NEW name.
3:13 He that hath an ear, let him hear what the Spirit saith unto the communities.
3:14 And unto the angel of the community of the Laodiceans write; These things saith the Amen, the Faithful and True Witness, the beginning of the creation of God;
3:15 I know thy works, that thou art neither cold nor hot: I would thou wert cold or hot.
3:16 So then because thou art lukewarm, and neither cold nor hot, I will spue thee out of my mouth.
3:17 Because thou sayest, I am rich, and increased with goods, and have need of nothing; and knowest not that thou art wretched, and miserable, and poor, and blind, and naked:
3:18 I counsel thee to buy of me gold tried in the fire, that thou mayest be rich; and white raiment, that thou mayest be clothed, and [that] the shame of thy nakedness do not appear; and anoint thine eyes with eyesalve, that thou mayest see.
3:19 As many as I love, I REBUKE AND CHASTEN: be zealous therefore, and repent.
3:20 Behold, I stand at the door, and knock: if any man hear my voice, and open the door, I will come in to him, and will sup with him, and he with me.
3:21 To him that overcometh will I grant to sit with me in My Throne, even as I also overcame, and am set down with my Father in His Throne.
3:22 He that hath an ear, let him hear what the Spirit saith unto the communities.
*Note: The doctrine of Balaam, the son of Beor of Pethor of Mesopotamia (Babylon)
As indicated in Revelation 1-3, these 7 golden candlesticks in Asia-Minor (present-day Turkey) were Babylonian settlements, established where they fled, after their expulsion from Babylon by the Medes and Persians. The Babylonians and their idolatrous Bel/Baal/Marduk-worshipping priesthood relocating to this way station along their migration to Rome was prophesied in The Law (see: Numbers 22–24). The Moabite king Balak foolishly hired Balaam to curse Israel (Gen. 12:3; Deut. 23:3-6), by setting-up 7 altars in 3 different locations. Although initially unsuccessful in getting Balaam to curse Israel, the doctrine Balak learned from Balaam – the business model for all organized religion – has been a stumbling block for the true people Israel ever since.
1. The FIRST location where 7 altars to Baal were built represents Babylon, the GOLDEN city (Isa. 14:4) and its 7 kings: Nabopolassar, Nebuchadnezzar, Evil-Merodach, Neriglissar, Labashi-Marduk, Nabonidus, and Belshazzar (see Num. 22:39 – 23:8). The place "Kirjathhuzoth" where the altars were built means "City of Streets"; the pinnacle of Baal worship, symbolized by Babylon.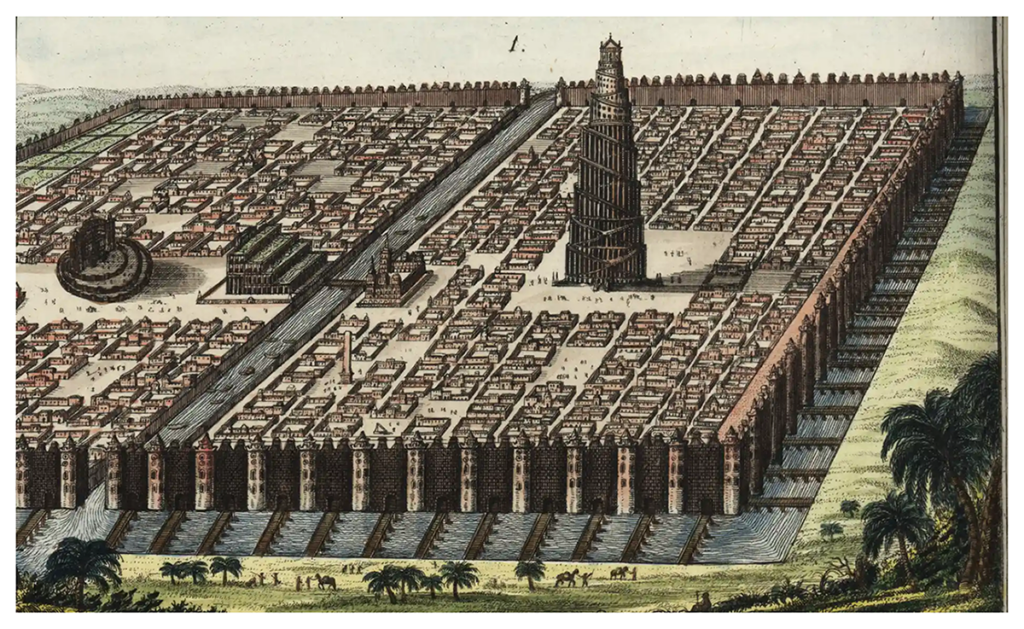 Note: Baal is a title that means "owner" or "lord". So Baal worship is the satanic worship of mammon/materialism and worldly titles, including land ownership titles and the titles of honour men give or sell to one another (John 5:41-44).
Numbers 22:39-41; 23:1
22:39 And Balaam went with Balak, and they came unto Kirjathhuzoth.
22:40 And Balak offered oxen and sheep, and sent to Balaam, and to the princes that [were] with him.
22:41 And it came to pass on the morrow, that Balak took Balaam, and brought him up into the high places of Baal, that thence he might see the utmost [part] of the people.
23:1 And Balaam said unto Balak, Build me here seven altars, and prepare me here seven oxen and seven rams.
2. The SECOND location where 7 altars to Baal were built represents the 7 GOLDEN candlesticks/stars/communities in Asia Minor, referred to in Revelation 1-3, where the Babylonians relocated (see: Num. 23:13-22). The field of Zophim, above which the altars were built, means "hiding place". It was atop Pisgah ("cleft"), where Moses was allowed to view the promised land that he would not enter at that time.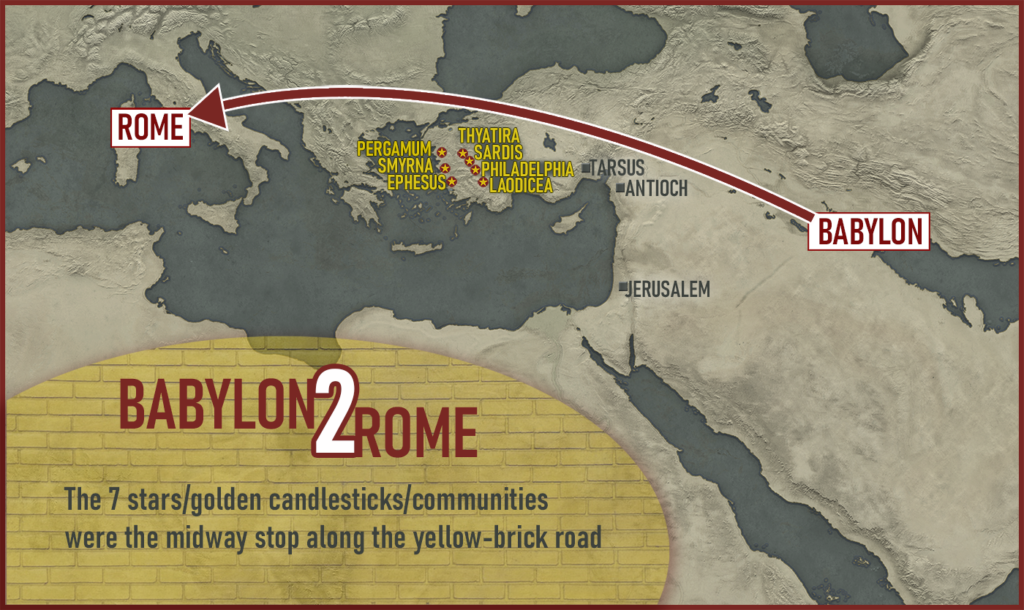 Numbers 23:13-14
23:13 And Balak said unto him, Come, I pray thee, with me unto another place, from whence thou mayest see them: thou shalt see but the utmost part of them, and shalt not see them all: and curse me them from thence.
23:14 And he brought him into the field of Zophim, to the top of Pisgah, and built seven altars, and offered a bullock and a ram on [every] altar.
Note: The Greek word ἐκκλησίᾳ (ekklēsia), which has wrongly been translated in many Bibles as "church", actually means "community". Ekklēsia comes from the Greek prefix "ek", which means "out of" and the root word "kaleo" which means "to call". Those who are called out of the worldly systems and institutions (Matt. 22:14; John 15:19) form the community of Christ, aka the "Elect", which the gates of hell shall never prevail against (Matt. 16:16-19).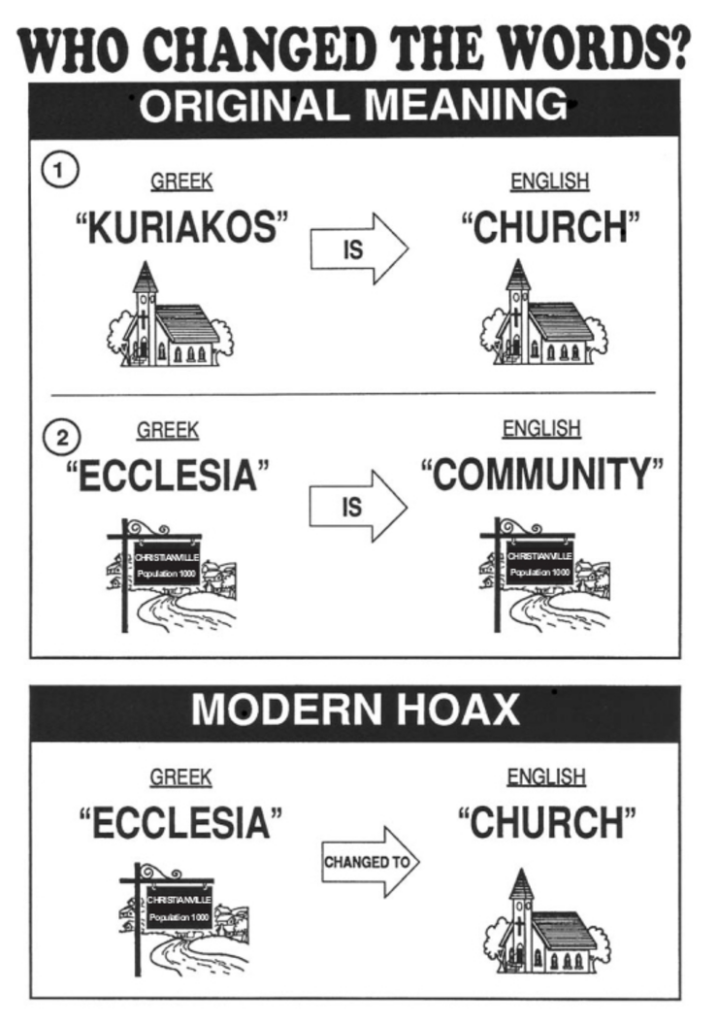 3. The THIRD location where 7 altars to Baal were built represents Rome, the city on 7 hills/mountains (Rev. 17:9), having a GOLDEN cup in her hand full of abominations and the filthiness of her fornication (Rev. 17:4). The mountain peak Peor ("opening") looked toward Jeshimon, which means "wilderness".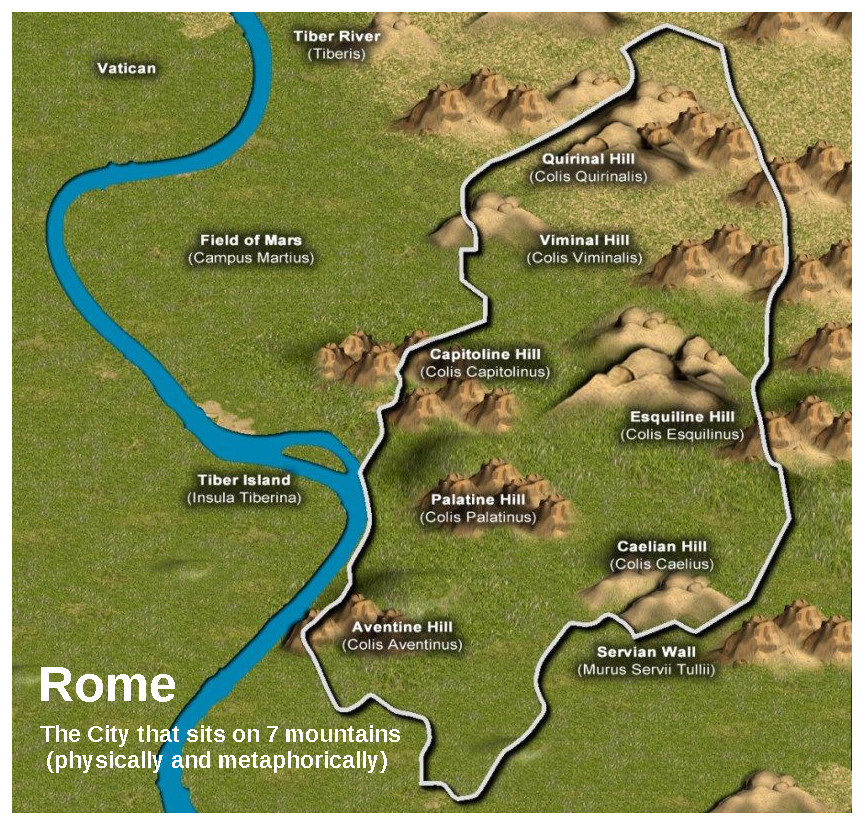 Numbers 23:27-30; 24:1
23:27 And Balak said unto Balaam, Come, I pray thee, I will bring thee unto another place; perhaps it will please God that thou mayest curse me them from thence.
23:28 And Balak brought Balaam unto the top of Peor, that looketh toward Jeshimon.
23:29 And Balaam said unto Balak, Build me here seven altars, and prepare me here seven bullocks and seven rams.
23:30 And Balak did as Balaam had said, and offered a bullock and a ram on [every] altar.
24:1 And when Balaam saw that it pleased the "I AM" to bless Israel, he went not, as at other times, to seek for enchantments, but he set his face toward the wilderness.
The Birth of the Jewish Tradition in Babylon
When the Kingdom of Israel split into two separate kingdoms under Solomon's son Rehoboam, the 10 northern tribes retained the name the "House of Israel", while the 2 southern tribes became known as the "House of Judah".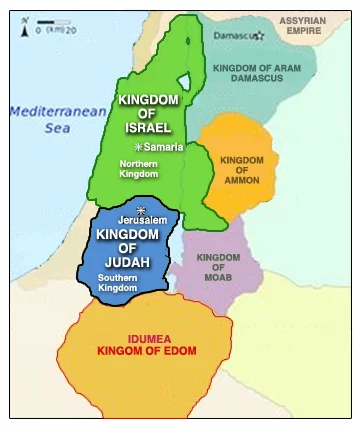 Between 741 B.C. and 676 B.C., the10-tribed "House of Israel", with very few exceptions, was taken into captivity in Assyria, the ruling power at that time.
The 10-tribed "House of Israel" in Assyria, along with their Assyrian captors, fled from the Babylonian conquerors, never returning to the land of Canaan (present-day Palestine). Decades later, after spending 70 years in captivity in Babylon, a remnant of the 2-tribed "House of Judah" (42,360 souls, including those of mixed lineage – Ezra 2:64; Neh. 7:66) returned to Jerusalem and the surrounding area, while the rest stayed in Babylon (Ezra 1:5-6).
Between 606 B.C. and 587 B.C. the "House of Judah", likewise with very few exceptions, was taken into captivity in Babylon by the Chaldaeans, who had become the ruling power.
It was during that 70 year period of captivity in Babylon that the Babylonian Talmud was initially written. It has subsequently been added to over the centuries.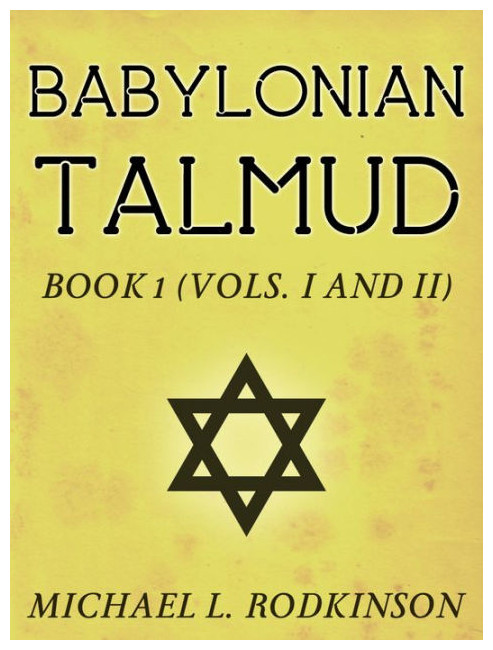 The Babylonian Talmud covers "ethics", legalities, mythology, philosophy, "theology" (organized religion), science and medicine, and the rest of the "oral traditions" that were spawned from the intermingling of the Babylonians with the 2-tribed "House of Judah", giving birth to the counterfeit "Jewish" culture and its traditions.
When the Persians defeated the Babylonians, this mixed multitude took their satanic traditions with them to Asia Minor, where Pergamos/Pergamum became "Satan's seat" (Rev. 2:13), establishing this counterfeit-Jewish/Babylonian culture and tradition there (Rev. 2:9; Rev. 3:9), on their way to Rome. The meanings of the names given to these 7 communities are instructive, as are their temples, buildings and practices.
The Name Game
Meanings for and Notes about the 7 Communities in Asia Minor
1. EPHESUS: the "new town" overseeing religious practices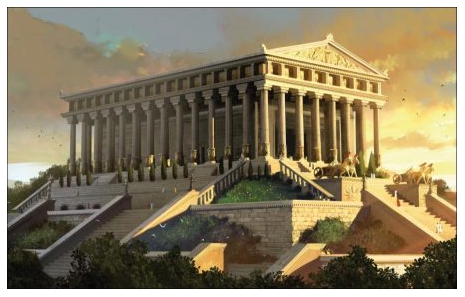 Greek city in ancient Asia Minor, center of worship for Artemis, Latinized form of Greek Ephesos, traditionally derived from ephoros "overseer," in reference to its religious significance, but this might be folk etymology. (Source: etymonline.com/word/Ephesus)
The temple of Artemis in Ephesus, aka the temple of the Roman goddess Diana (Acts 19:21-28), aka Inanna (Sumer), Ishtar (Akkad & Babylon), Ashtoreth (1 kings 11:5)/Astarte (Syria), Isis (Egypt) Aphrodite/Artemis (Greek), was of Babylonian origin. (Source: Diana, Queen of Heaven)
The next, greatest, and last form of the temple, funded by the Ephesians themselves, is described in Antipater of Sidon's list of the world's Seven Wonders:
"I have set eyes on the wall of lofty Babylon on which is a road for chariots, and the statue of Zeus by the Alpheus, and the hanging gardens, and the Colossus of the Sun, and the huge labour of the high pyramids, and the vast tomb of Mausolus; but when I saw the house of Artemis that mounted to the clouds, those other marvels lost their brilliancy, and I said, 'Lo, apart from Olympus, the Sun never looked on aught so grand.'"
2. SMYRNA: From the noun מור (mor), myrrh, from the verb מרר (marar), to be bitter or strong.
Related names – Via מרר (marar): Evil-merodach, Mara, Marduk, Mered, Merodach-baladan
(Source: ABARIM Publications: Smyrna meaning)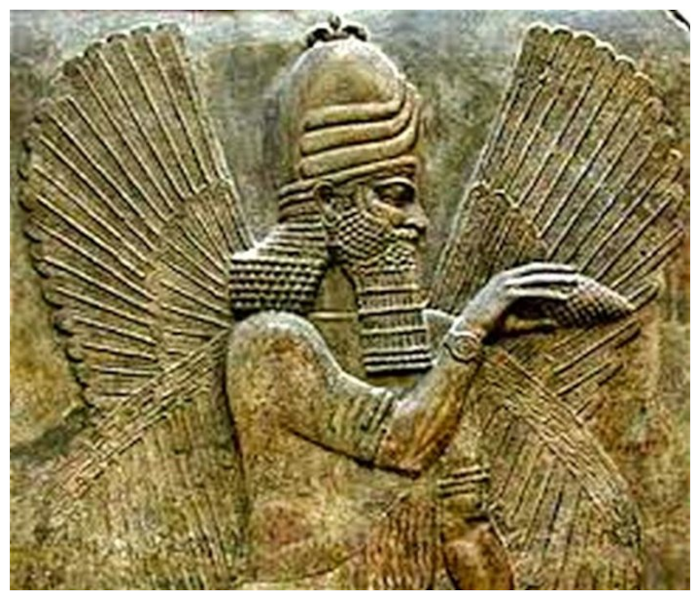 Jeremiah 50:2 Declare ye among the nations, and publish, and set up a Standard; publish, [and] conceal not: say, Babylon is taken, Bel is confounded, Merodach is broken in pieces; her idols are confounded, her images are broken in pieces.
3. PERGAMOS/PERGAMUM: "Capital" or "Citadel" (Satan's Seat)
Pergamum is the Latin transliteration of the Greek name Pergamos (also known as Pergamon), which belonged to a celebrated city of Mysia (a region of Asia Minor, part of Anatolia, modern Turkey), situated about thirty kilometers from the west-coast. It's mentioned twice in the Bible, both times in Revelation, as the northernmost city of the seven to which the Apocalypse was addressed (Rev. 1:11 and Rev. 2:12).
Pergamum was also host to a large number of temples, although the most spectacular appear to have been built after John wrote Revelation. One of these splendid buildings was the Asclepion, which was founded in the 4th century BC and was slowly elaborated upon until it had become quite a world famous spectacle by the second century AD.

The Asclepion was of course dedicated to Asclepius — the god of healing whose pet emblem was the snake (today still the symbol of the medicinal industrial complex) — and folks came from all over the place to be cured. As with "faith"-healers (Luke 18:8) and witch doctors (2 Chron. 16:12) today, a large percentage of people were heralded as "cured", which perpetuated the myth as well as the cash flow (in those days contributions were voluntary and medical attention free for all).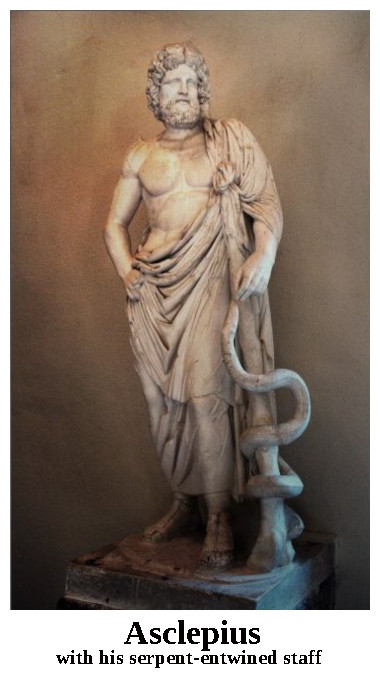 Still, an industry based on despair and deceit is grim to say the least, also since the Lord of Life offers health, healing and wisdom as part of humanity's inherent qualities (see the article on Hierapolis for more on this).
4. THYATIRA: "daughter" (elsewhere, "thygatera"), see: Psalm 137:8; Isa. 47:1
(Source: Bible Study: Thyatira)
Known for its rich purple dye for cloth (Acts 16:14-15; Rev. 17:4)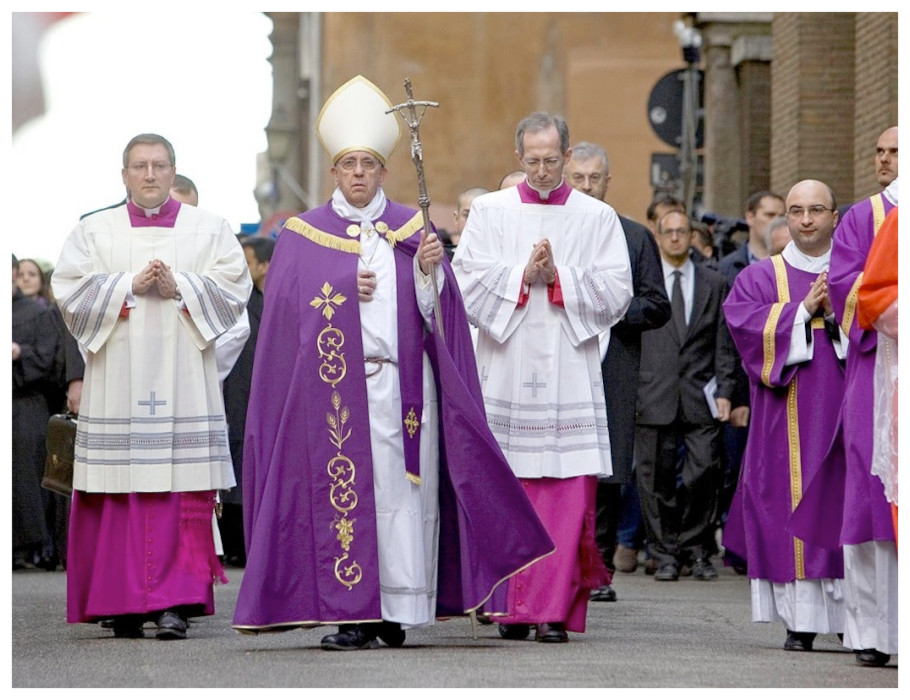 5. SARDIS: "those escaping" or "that which remains"
(Source: Bible Study Tools: 5 Signs from the Church at Sardis That Your Church May Be Dying)
Sardis (near modern-day Sart, Turkey) was the capital of the ancient Kingdom of Lydia founded (according to Herodotus) by the Heracleidae, the Heraclid Dynasty descended from the hero Heracles (Hercules). The city was famous in antiquity for its wealth, culture, and favorable position on the central trade route from the Aegean Sea to the interior of Asia Minor.
Noteworthy:
Sardis was the first city in the world to mint coins under King Alyattes (r. c. 635-585 BCE)
Sardis was the capital of the Kingdom of Lydia and home to Croesus, who is considered the richest man of his time (

Matt. 6:24

;

Matt. 19:24

)
Alyattes was the first monarch in the world to mint coins (made from electrum) while his son and successor, Croesus, would be the first to mint them of GOLD.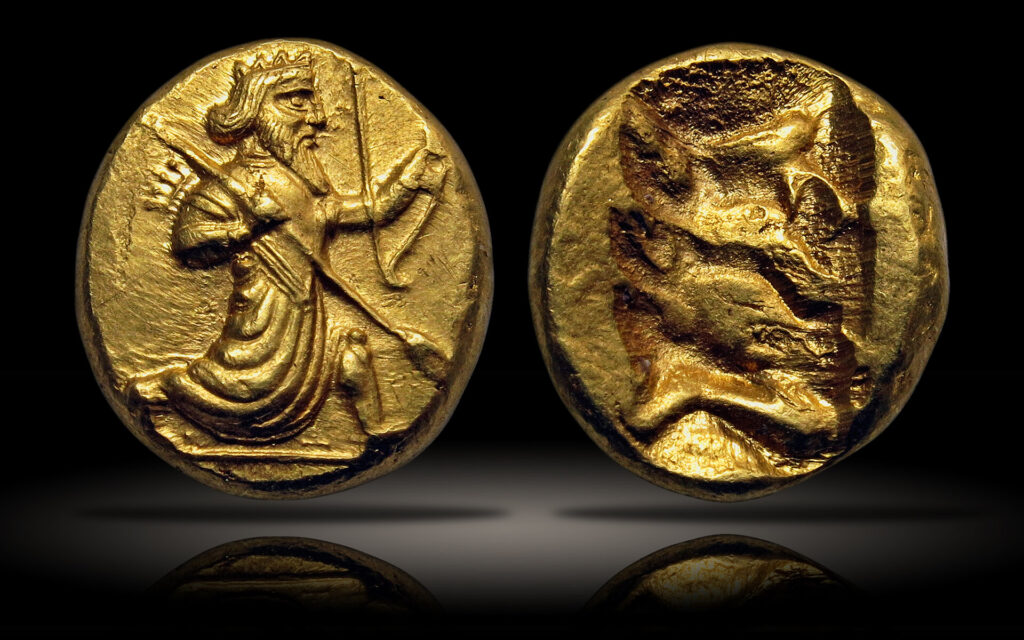 Croesus' wealth was said to derive from the River Pactolus where, according to legend, King Midas of the GOLDEN touch had washed his hands to free himself of the 'gift' of having everything he touched turn to gold. In doing so, he made the riverbed rich with gold deposits. The gold of the river was actually carried down from deposits in Mount Tmolus, and this, combined with the fertility of the Hermus Valley, made Sardis a wealthy city. Coins minted in Sardis were of such purity that they were accepted in trade by everyone, further enriching Sardis and its king. (Source: World History Encyclopedia – Sardis)
6. PHILADELPHIA: "brotherly love"
They have "a little strength" (Luke 12:28).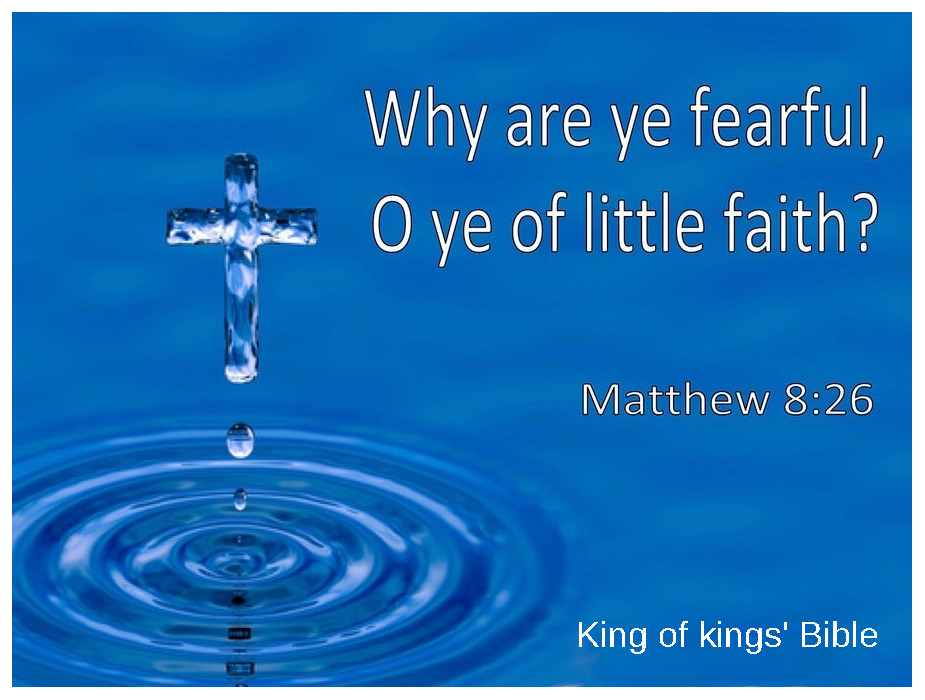 7. LAODICEA: "luke-warm"; "rich people".
A city of rich people (Matt. 6:24; Matt. 19:24) who were proud of being rich (James 5:1-8; Rev. 3:17).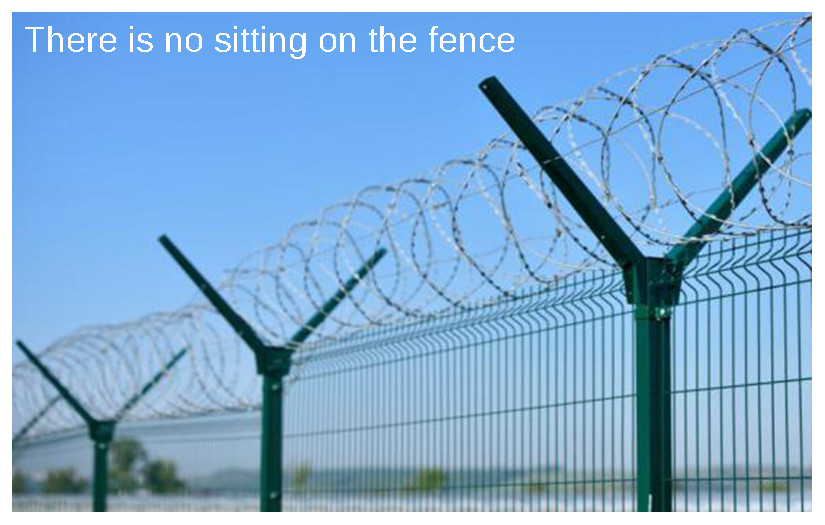 Note: These seven cities were obviously not fledgling "Christian" churches when Paul and the other apostles visited them and wrote to them during the first century A.D. The Babylonians already had centuries to build and establish their temples, courts, and the rest of the physical infrastructure to conduct their religious, legal, medical/pharmaceutical and banking practices and traditions.
The New Testament "Walk of the Gentiles"
This I say therefore, and testify in the Lord, that ye henceforth walk NOT as other Gentiles walk, in the vanity of their mind, having the understanding darkened, being alienated from the Life of God through the ignorance that is in them, because of the blindness of their heart: who being past feeling have given themselves over unto lasciviousness, to work all uncleanness with greediness.

— Paul, in chapter 4 of his letter to the holy people at Ephesus, verses 17-19
Do the letters of Paul also testify to the Gentile-Israelite migration from Babylon to Rome via the 7 communities in Asia Minor? Is this another reason why they were included in the New Testament?
The letters written by or attributed to Paul, of the tribe of Benjamin (Php. 3:5), formerly Saul of Tarsus (see: Gen. 9:27; Gen. 10:1-4), were to the people of Galatia, Colossae, Ephesus, Philippi, Thessalonica, Corinth and Rome. Coincidence?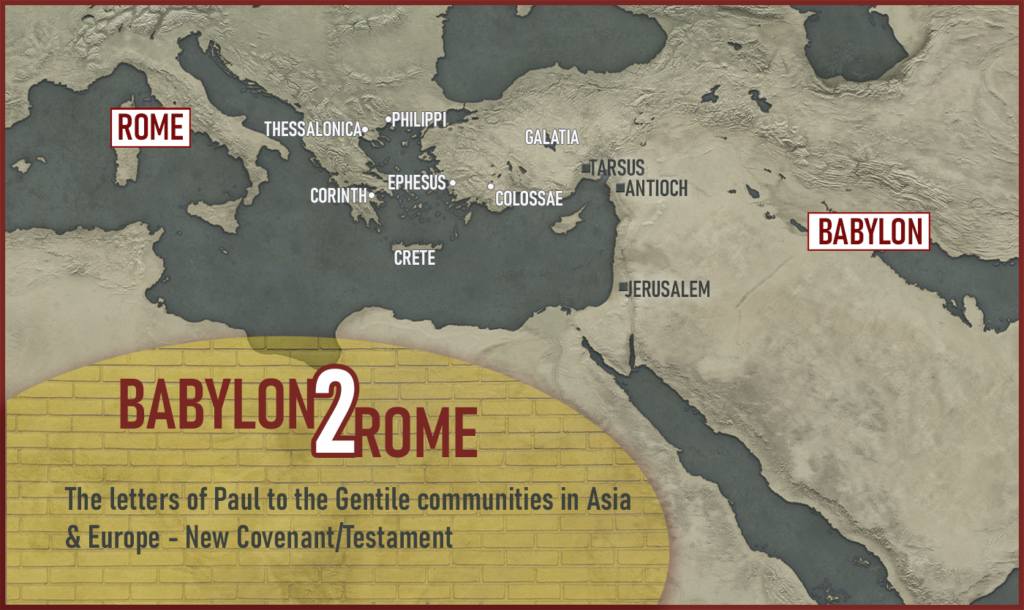 And further, from Peter:-
1 Peter 1:1-2; 5:12-14
1:1 Peter, an Apostle of Christ Jesus, to those of the twelve tribes scattered throughout Pontus, Galatia, Cappadocia, Asia, and Bithynia,
1:2 Elect according to the foreknowledge of God the Father, through sanctification of the Holy Spirit, unto obedience and sprinkling of the blood of Jesus Christ: Grace unto you, and peace, be multiplied.
5:12 By Silvanus, a faithful brother unto you, as I suppose, I have written briefly, exhorting, and testifying that this is the true grace of God wherein ye stand.
5:13 She* [that is] at Babylon, elected together with [you], saluteth you; and [so doth] Marcus my son.
5:14 Greet ye one another with a kiss of compassion. Peace [be] with you all that are in Christ Jesus. Amen.
*Note: The one-letter Greek word hē (ἡ), traditionally translated as "she [that is]" in 1 Peter 5:13, is not a personal pronoun. It is a feminine definite article equivalent to "the", referring to the fellowship of believers (the Bride of the Lamb – Rev. 21:9), aka the "Elect" located throughout Asia Minor.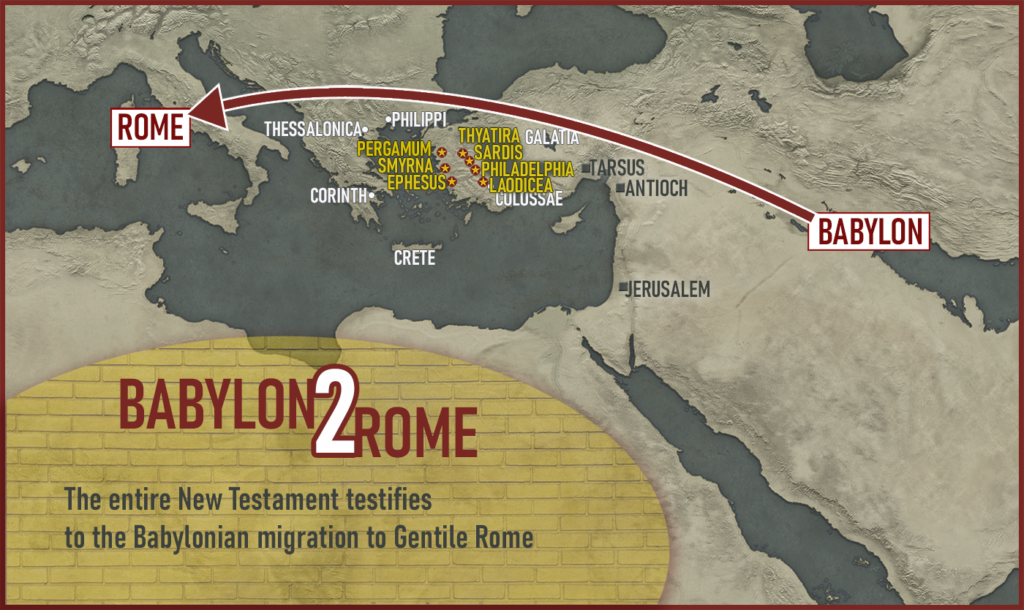 Italia (Italy) from Attalia?
There is considerable speculation on the origin of the name "Italia" (Italy in English). However, very few, if any, make the connection between the Mediterranean seaport previously known as Attalia in Lycia (present-day Antalya, Turkey) and Italia.
ANTALYA
Antalya, Ancient Greek Attalia, city and Mediterranean Sea port, southwestern Turkey. It is situated on the Gulf of Antalya (Attalia). Attalia was founded as a seaport in the 2nd century bce by Attalus II Philadelphus, a king of Pergamum. It was BEQUEATHED* to the Romans by his successor, Attalus III Philometor Euergetes. St. Paul, the Apostle, and St. Barnabas embarked from the seaport on their evangelical mission to Antioch. The "Hadrian Gate," a marble portal of three identical arches, was built to commemorate a visit by the emperor Hadrian in 130 ce. (Source: Britannia – Antalya)
*Note: The term "bequeathed" refers to the handing down of property to future generations, normally by a relative. So we have a Babylonian settlement being handed down to its Roman heirs, providing further evidence that the Romans are the direct descendants of the Babylonians (Sura 17:7).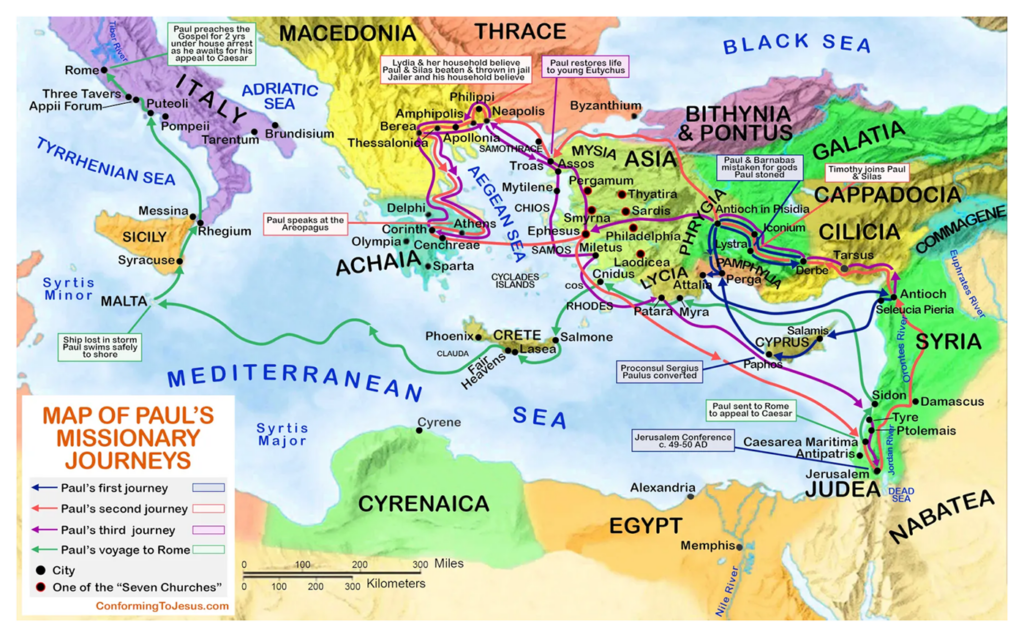 ATTALIA
at-a-li'-a Attalia: A city on the southern coast of Asia Minor in ancient Pamphylia which, according to Acts 14:25, was visited by Paul and Barnabas on the way to Antioch during their first missionary journey. The city was founded by Attalus II Philadelphus (159-138 B.C.), hence, its name Attalia, which during the Middle Ages was corrupted to Satalia; its modern name is Adalia. Attalia stood on a flat terrace of limestone, about 120 ft. high, near the point where the Catarrhactes River flowed into the sea. (Source: Bible Atlas – Attalia)
Note: the modern English word "cataract", from the Latin "cataracta", meaning "waterfall", is derived from the Greek "katarhaktēs", likewise meaning "waterfall" or "broken water". (Source: etymonline.com/word/cataract)
The Catarrhactes River in Attalia received its name because it was a physical waterfall at the time, which spiritually translates to the place where the people ("waters" – Rev. 17:15) fell (were deceived). Cataracts also describe the condition of having scales over the eyes, which, both physically and spiritually, blind an individual. A very fitting description for what the Babylonian/Roman systems (political, legal, religious, economic and medical) have done to the world.
On the "Hadrian Gate"…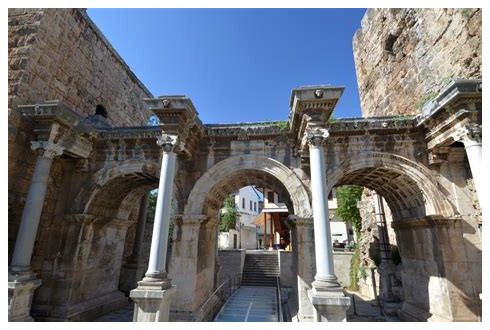 The Hadrian Gate in Attalia is symbolic of the gateway between ancient Babylon and Rome. This marble portal of three identical arches (Turkish: Üçkapılar, meaning "The Three Gates"), were allegedly built to commemorate a visit by emperor Hadrian in 130 ce; however, it seems much more likely it was built as a tribute to the Babylonian-Roman triad. The same triad that hundreds of years later, in the 4th century A.D., was transformed into the "trinity" by Roman Catholicism, to market their lucrative organized religion as more "universal", to attract more paying customers.
In classic antiquity, what is today called the Adriatic Sea was known as "Mare Hadriaticum". Also, Paul sailed from Attalia to Rome, via Cnidus, Salmone and Fair Heavens/Havens (in Crete), Malta, Syracuse and Rhegium. See also: Acts 27.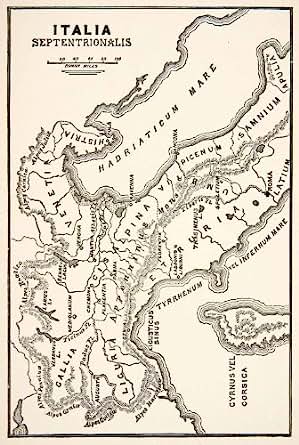 Greek: Babulón: "gate of god(s)," Babylon, a large city situated astride the Euphrates river. (Source: Bible Hub – 897 Babulón)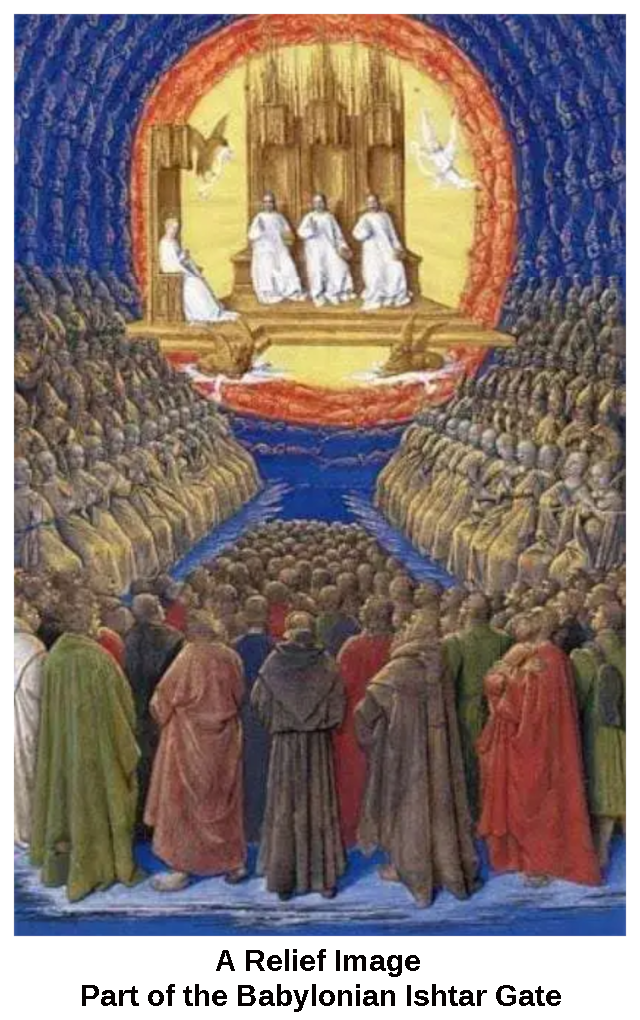 And what has become the gate of pagan gods today, astride the Tiber river? Rome.
The Romans didn't conquer Italia/Italy; they migrated there, from Babylon, via their intermediate settlements in Asia Minor. The Babylonian empire simply emerged out of hiding after the Medo-Persian and Greek empires rose and fell, and became the Roman empire: the feet of iron and clay, which carried along with them the head of GOLD.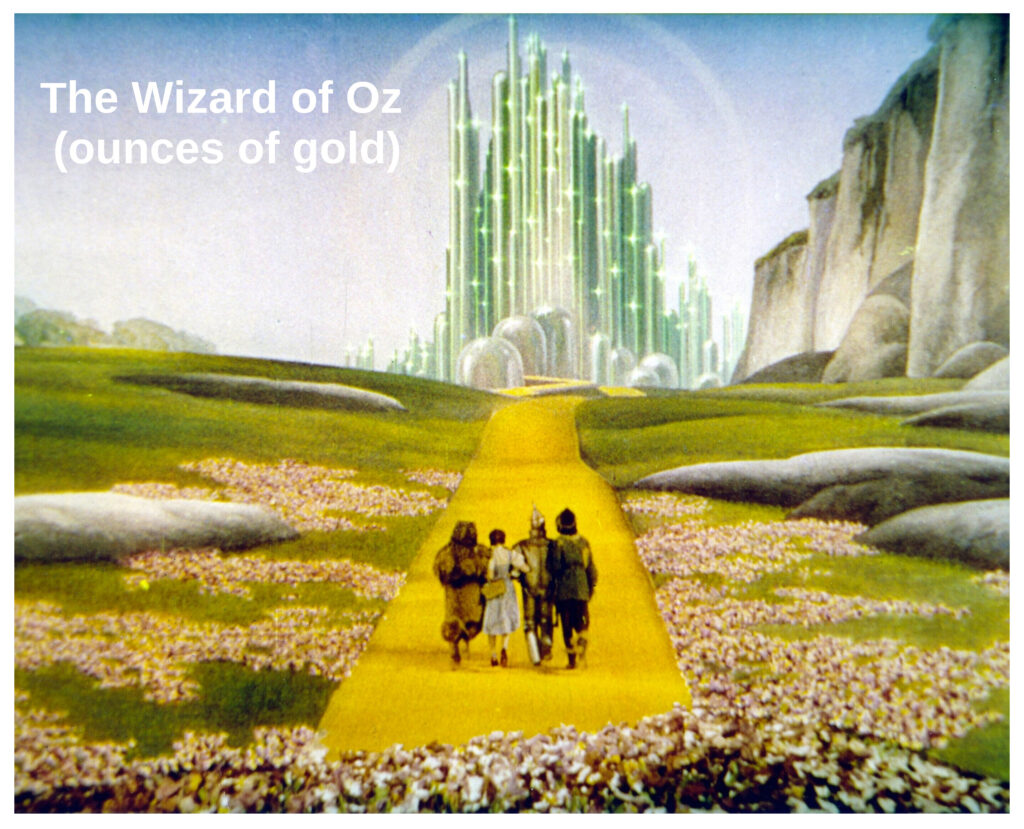 ---
The next installment in our Babylon Revealed Series was released on 14 July 2023:
The World's Oldest Profession
RELATED: