In The News – Air force chief Frank Kendall told the House Appropriations Committee's defense panel that latest test of an ARRW missile was "not a success". He hinted that the AGM-183A Air-launched Rapid Response Weapon (ARRW) program is in jeopardy following this latest failed trial.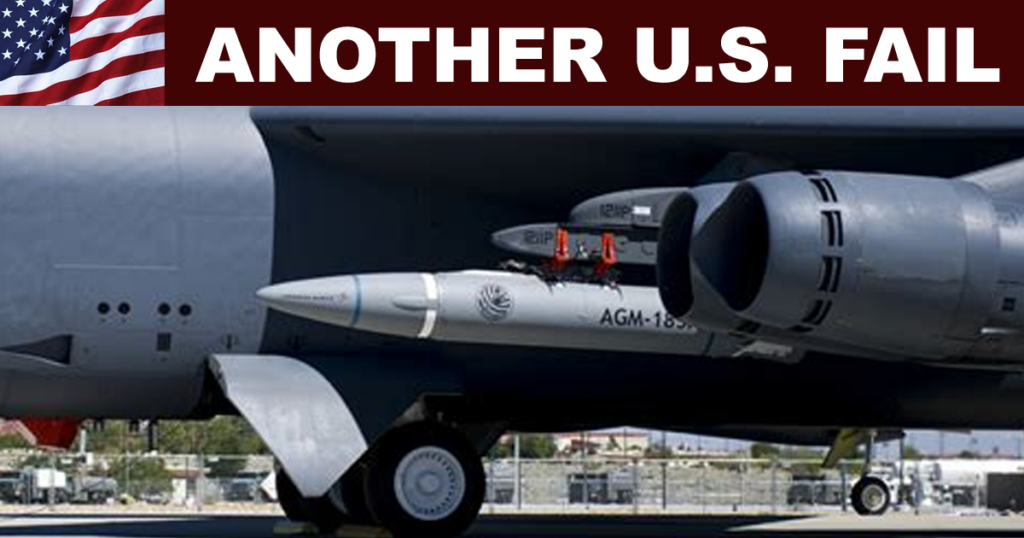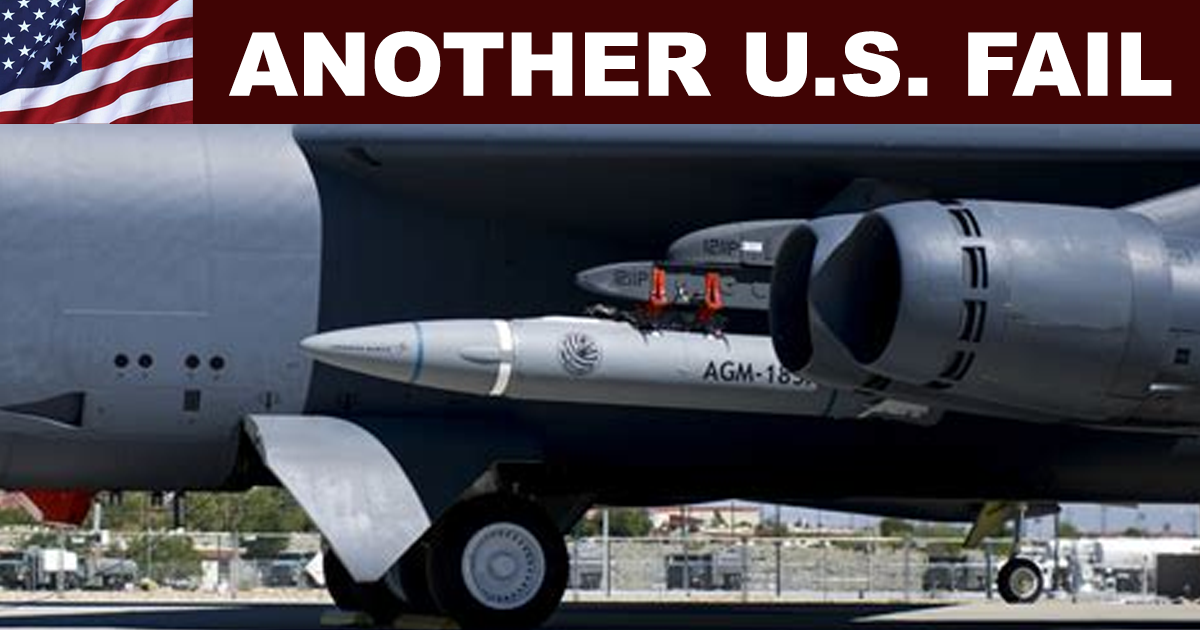 This is at least the fourth failed test of a hypersonic missile system made by defense contractor Lockheed Martin, suggesting that the USAF is more likely to adopt a competing system built by Raytheon.
The latest test occurred on March 13th, off the coast of Southern California; but, Kendall gave no specifics on what went wrong with the launch. His comments may have come as a surprise, because the Air Force issued a press release last week indicating that the ARRW test "met several objectives." The release made no mention of the test's failure.
The ARRW has been under development since 2018 and was delayed after three failed booster tests in 2021. The Air Force claimed the first successful launch of the missile last May, saying it reached speeds exceeding Mach 5, or five times the speed of sound.
US forces don't yet have a fully operational hypersonic missile system, as Washington has fallen behind Russia and China in the race to develop such weapons.
China and Russia dominating the hypersonic arms race; and it's not even close

China reveals footage of launch of missile resembling 'aircraft carrier killer' hypersonic weapon

Arms makers scramble to defeat Putin's hypersonic missile threat – Against which The West has NO Defence
Hypersonic missiles travel at speeds over Mach 5 and are highly maneuverable, making them difficult to shoot down.
The Air Force reportedly received about $423 million in research and development funding for the ARRW in the past two years, and it has requested an additional $150 million in the budget for its next fiscal year. The US Air Force is expected to conduct two more test launches of the ARRW before a final decision is made on the fate of the weapon.
Who Profits From The Ukraine Crisis?

EPIC FAIL – Why Most US Weapons Systems Are Worse than Russia's

Russia Is Fighting a Battle Against Satan
In light of the latest ARRW test, the Air Force is "more committed" to its other hypersonic program, the Hypersonic Attack Cruise Missile (HACM), Kendall said. HACM funding totaled $423 million for the current fiscal year alone, and the Air Force plans an additional $1.9 billion in spending on the program over the next five years.
Kendall also pointed out that the air force is now more committed to developing and testing the Hypersonic Attack Cruise Missile, the service's other major hypersonic weapon program. The HACM program has been "reasonably successful" so far, Kendall said. He added, "We see a definite role for the HACM concept. It's compatible with more of our aircraft, and it will give us more combat capability overall."
Sources: Russia Today; The Defense Post – US Air Force ARRW Hypersonic Missile 'in Jeopardy' After Latest Failed Test; and Defense News – ARRW hypersonic missile test failed, US Air Force admits
Previous Test Fails:
• April 2021 – Air Force's new hypersonic missile fails to launch during key test flight
• July 2021 – First Flight Test Of Hypersonic AGM-183A ARRW (Air-launched Rapid Response Weapon) Fails, Again.
• December 2021 – Three For Three Failed ARRW Booster Flight Tests In 2021

RELATED:
It is apparent that God is helping Russia in this war, just as prophesied: Ezekiel 38:11 And thou shalt say, I will go up to the land of unwalled villages; I will go to them that are at rest, that dwell safely, all of them dwelling without walls, and having neither bars nor gates (no defences).