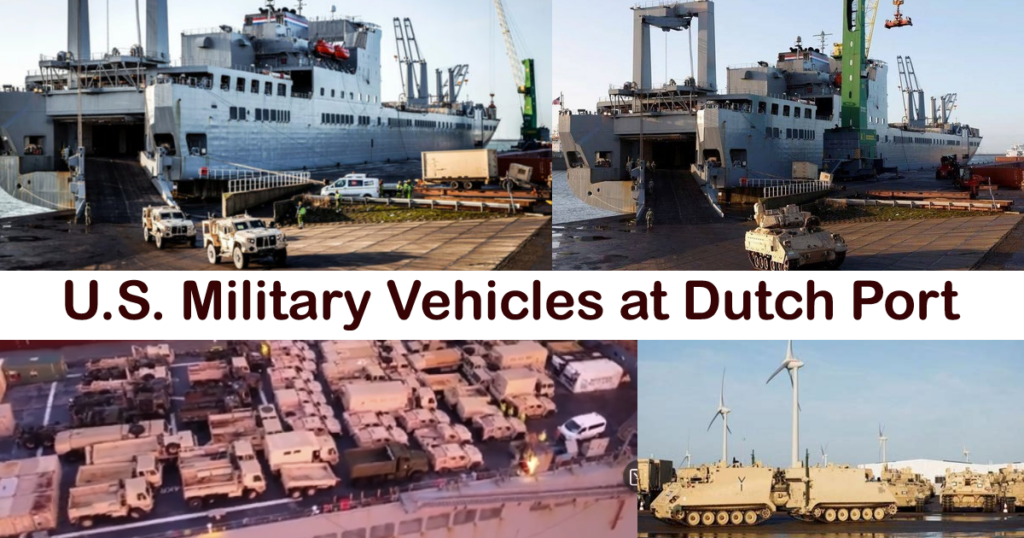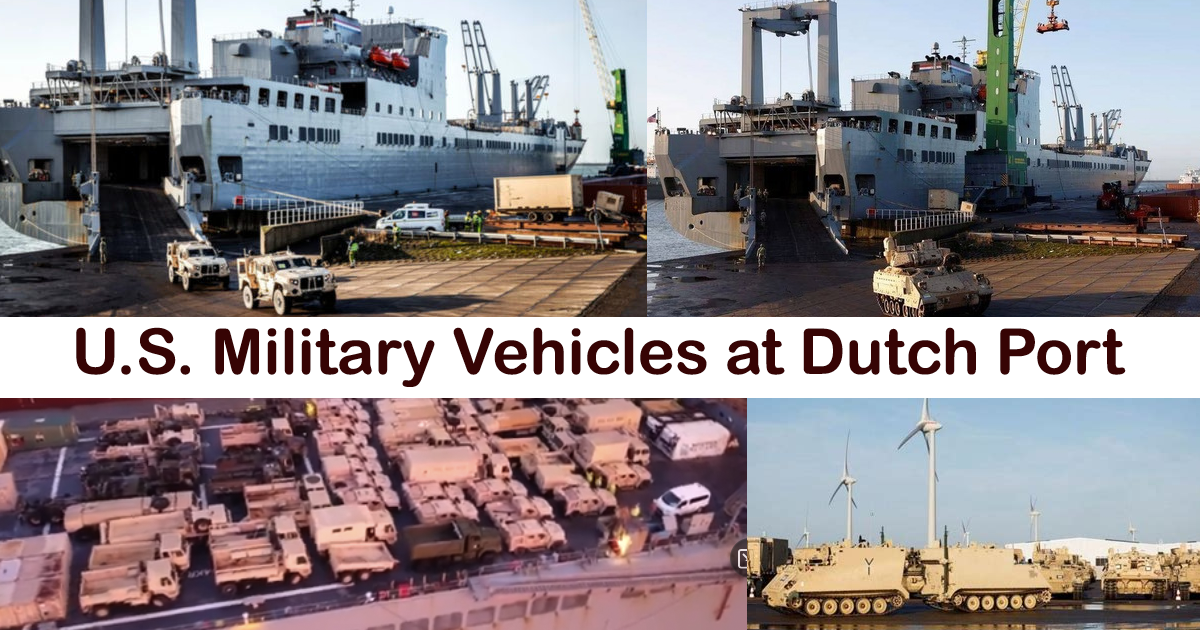 by Ilya Tsukanov, Sputnik
NATO has spent the past two-and-a-half decades approaching Russia's western frontiers, and used the dramatic escalation of the nine-year-old security crisis in Ukraine last February to deploy even more troops and military hardware in Eastern Europe.
Hundreds of pieces of heavy US military equipment, including M-1 Abrams main battle tanks and Bradley infantry fighting vehicles (IFVs), have been spotted arriving at a Dutch port, from where they will be shipped to Eastern Europe.
The Dutch Army's official Twitter account posted a video of the American transport ship's arrival, with the heavy hauler, packed to the brim with equipment ranging from armor, tracked and wheeled IFVs to support vehicles such as bulldozers, tankers, military flatbeds and Oshkosh towing vehicles, seen docked at the Dutch port of Vlissingen.
Similar footage shared by the Dutch Army – American tanks and other American military vehicles arrived in the Dutch port of Vlissingen today.
More footage shared by British media showed columns of Bradley IFVs being driven off the ship to a lot.
DGTV – Hundreds of US military vehicles arrive in Dutch port to strengthen NATO defences
"Here in this location, in Vlissingen, there's about 1,250 pieces of military equipment coming in to this port," Col. Robert Kellam, the US officer charged with overseeing the transfer, told reporters. "We've got a couple other ports we're using across Europe as well. But this operation here is the largest of the three, and it's got a lot of the tanks and tracked vehicles coming for this brigade, so we're very excited about this operation," the officer added.
Kellam shied away from specifying the true purpose of the transfer of vehicles – to counter Russia, instead saying that the deliveries are a demonstration of America's "partnership" with is "NATO partners here and deterrence for our adversaries across the world."
The vast majority of the pictured vehicles feature standard US desert camo colors.
Another report about the delivery: Hundreds of Bradley vehicles arrive in Dutch port! Largest US military aid to Ukraine!
The vehicles were shipped across the Atlantic aboard the USNS Mendonca, a Bob Hope-class vehicle cargo ship. Ship tracking enthusiasts showed the ship traveling from Virginia to Fort Hood, Texas to pick up the vehicles before shipping off to Europe.
The US Army's Europe and Africa command has been shuttling military equipment and troops into and out of Europe since the spring of 2014 in the aftermath of the escalation of tensions with Russia following the Euromaidan coup in Kiev, which toppled Ukraine's Russia-leaning government and replaced it with one looking to join the European Union and NATO.
The US command categorizes its deployed units as "ready, combat-capable forces able to conduct extensive bilateral, joint, and multilateral training throughout its deployment to more than a dozen countries in Europe."
The pictured vehicles' destinations are said to include Poland and Lithuania. Last month, the US Embassy in Vilnius announced that the US plans to intensify "training with our Baltic allies to maintain combat credible capabilities and to enhance our defense and deterrence posture."
The White House announced last week that its new $3 billion weapons package to Ukraine would include 50 Bradley IFVs, 500 TOW anti-tank missiles and 250,000 rounds of 25mm ammunition, as well as 100 M113 armored personnel carriers, and other heavy equipment.
Russian officials have warned repeatedly that the delivery of heavy US equipment to Kiev threatens to escalate the conflict, and proves Moscow's long-held position that the crisis in Ukraine is a NATO proxy conflict against Russia.
Source: The Truthseeker – US Abrams Tanks, Bradley IFVs Spotted in Netherlands en Route to Eastern Europe – Photos, Videos
RELATED