The Situation Is Out Of Control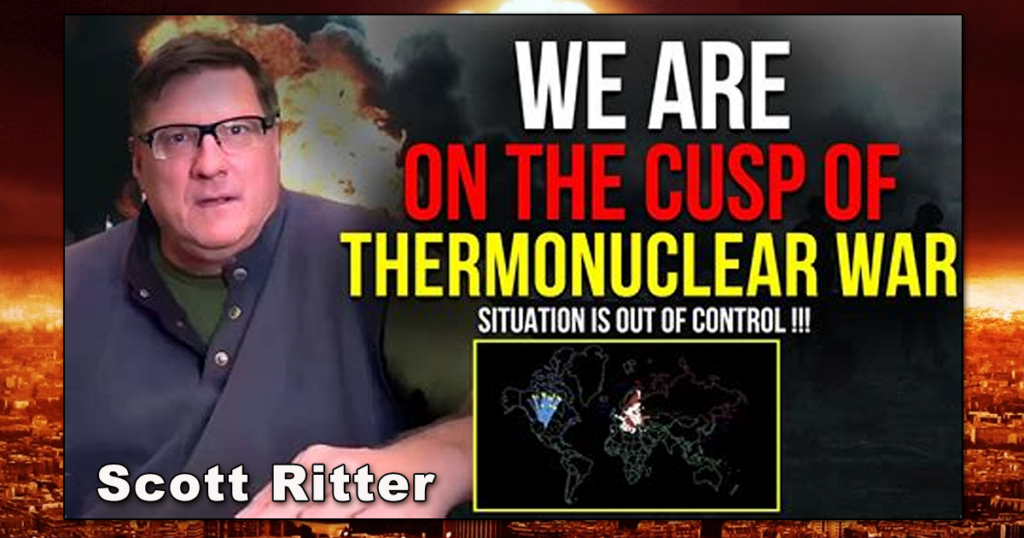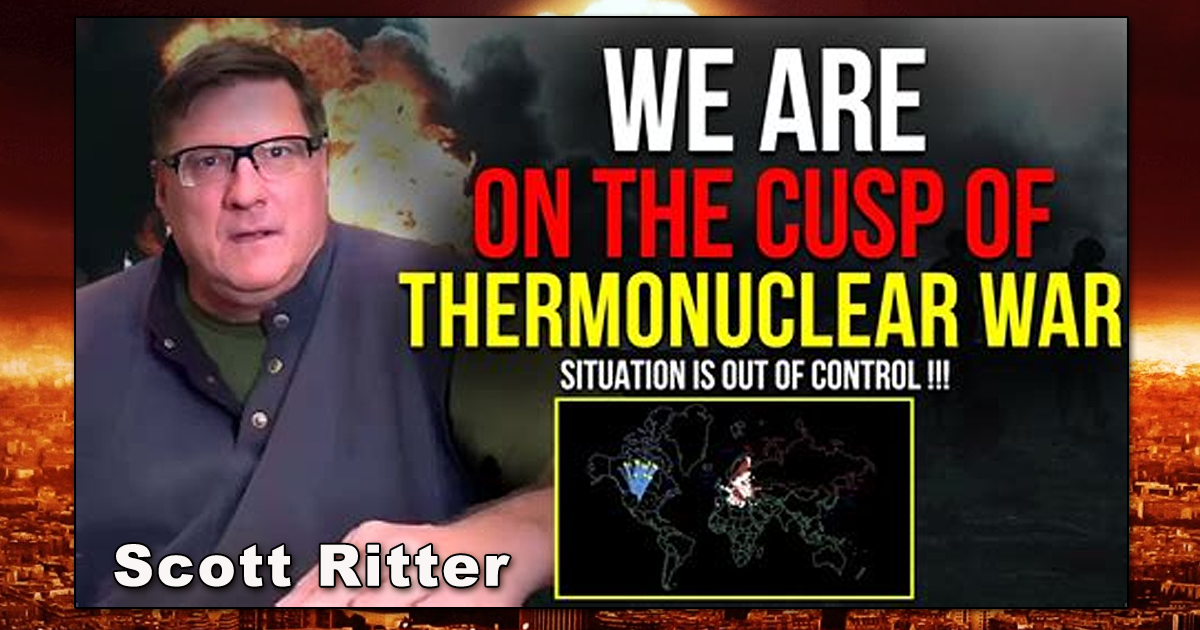 Scott Ritter, former United States Marine Corps intelligence officer and United Nations weapons inspector weighs in on the current situation.
DGTV – Scott Ritter: We Are On The CUSP Of Thermonuclear War
Video excerpts:
We avoided the Cuban Missile Crisis with diplomacy, by talking to each other.
Today, we don't talk. We have our intelligence heads meeting in different places around the world, but this isn't a negotiation. What we are in the midst of, not just the heightening of tensions, but we lack the mechanisms to resolve these tensions.
There is no diplomatic interaction worthy of the name between the United States and Russia today.
I just had lunch with Anatoly Antonov (the Russian Ambassador to the U.S.A) … He negotiated the New Start Treaty, the last arms-control treaty in existence today. He has accomplished more than any person in the State Department. Now, he isn't allowed to interact.
The State Department doesn't have a say whatsoever in the nuclear posture of the USA …
When it comes to nuclear issues and matters related to the nuclear enterprise, the Department of Defense reigns supreme. It is responsible for every aspect of the nuclear enterprise today …
We have the two largest countries with nuclear arsenals; and the people responsible for the coming up with mechanisms to control these arsenals are the very same people responsible for modernizing these arsenals, and making these weapons more relevant to their respective national security postures.
This is insanity.
It's global suicide.
No one is talking disarmament. They are talking arms race.
The Russians have check-mated the US. America has no chance. We can't match the Russians. They will annihilate us.
Please listen to the entire 13-minute video.
Related