Revised March 2023
This article is a modern-day view of the Passover, the Feast of the Weeks, the Feast of Unleavened Bread, the Day of Atonement, and the Feast of the Tabernacles, and their meanings.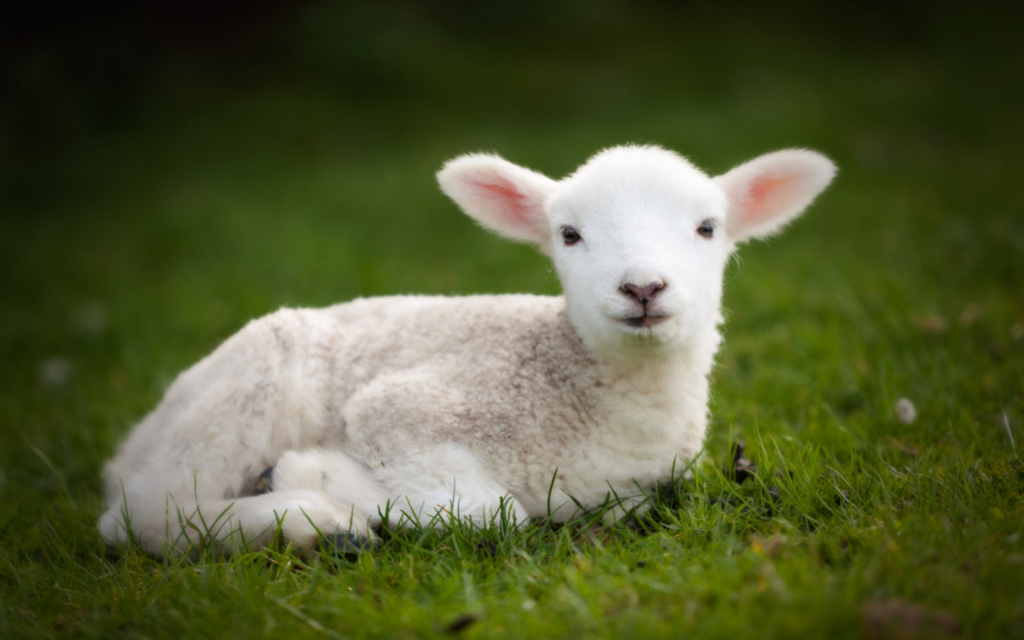 With Spring and the New Year come our first Holy Feast Days; but they were never about food. They were about fasting and purifying body, mind and soul.
The fasts of old were about feasting on The Word; but now, centuries later, people have redefined the word in human terms to mean eating large meals, holding banquets and having buffet-spreads instead of eating and digesting the spiritual food (Matt. 6:33).
Back in the day, they did make large meals during Holy Feasts, because they were supposed to be learning to share; and no one within their gates was to go hungry. This symbolically meant everyone was fed, beginning with being fed with The Word FIRST. A sacrificed lamb should feed a large number of people the small portion they need, rather than over-feeding a small family large portions they don't need. Some even go so far as to believe it's allegedly an honor and a God-given right to eat however much their human wants. As gluttony is a deadly sin, it's not likely to be a right-of-passage to the Hereafter.
While many within our gates – or world – go hungry, the sad reality is that the whole world is starving for the Truth – The Word. Many people dish out their versions of the Holy Feast Days, which include buying a bunny-suit and playing Peter Rabbit.
Inspired by the clergy, man has continued to replace the true Holy Days with events like Easter, honoring the fertility goddess Ishtar/Easter. No one can say, "No, no, it doesn't mean that" and continue to hop down the bunny trail. Anyone "buying into" Easter is selling-out. If people buy Easter-baskets, play along with egg-hunts, buy Easter dresses, buy Easter lilies, buy greeting cards, buy chocolate bunnies and Ishtar-eggs (eggs are a sign of fertility – no eggs – no babies), buy a Ham (Lev. 11:7), buy all the side dishes; and partake; then they've technically bought into the market system (Rev. 18:2), which was designed to be a transfer of money and destroy our physical world – through buying, selling and consuming it.
Spiritually, Easter was designed to get everyone to move away from God, and destroy them. What do bunnies and eggs have to do with The Crucifixion? Absolutely nothing! We've been deceived, by the clergy, into worshipping Ishtar instead of God.
SING HIS SONG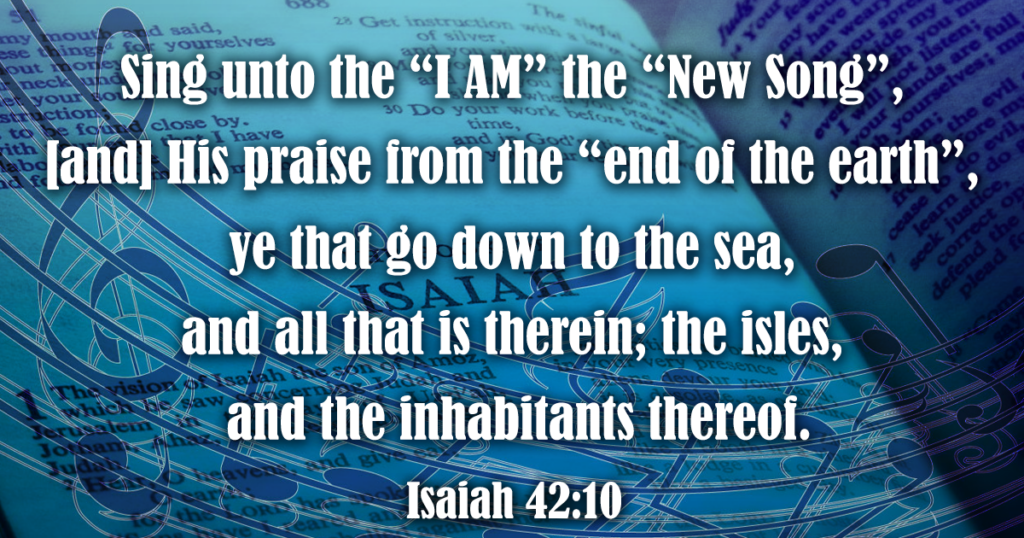 The Holy Fast Days were about being solemn and reading, feasting on, and digesting The Word of God, His Law; "Therefore go thou, and read in the scroll, which thou hast written from my mouth, the words of the "I AM" in the ears of the people in the "I AM"'s House upon the FASTING day: and also thou shalt read them in the ears of all Judah that come out of their cities (Jer. 36:6)." This scroll instructed them to Keep The Law, contained in the Torah. Read Deuteronomy, which means the study of God's Law.
We should know The Law by heart. It is the Passover Song that Jesus read after the Last Supper, before they left the upper room, "And when they had sung a Passover song, they went out into the Mount of Olives (Matt. 26:30)." Moses also read it aloud. The Bible talks a lot about The Law as the Song of Moses; and you can't sing a song unless you KNOW all of the words. In fact, the Mosaic Law is first part of the New Song of Revelation (Rev. 14:3); combined with the Song of the Lamb – the Law of the Lamb. Their harmony creates the New Song. Christ added two verses: (1) love everyone as He has loved us, and (2) judge no one, except by God's Judgements, Statutes and Commandments, that are written in The Law.
The Holy Fast Days should be set aside to study God's Law and pray – commune with Father.
There is no reason to "Hold Fast" if the weightier matters of the Law are to be ignored. If someone picks and chooses which Laws he wants to obey – like they are a buffet of choice, and are based on his personal likes and dislikes; then he is missing the point of "KEEP, DO, and OBEY ALL GOD'S LAWS" (Deut. 4:4-8). And keeping them requires Will-Power. Picking a select few and disregarding the rest still leads to Hellfire. The Bible says if one loves God above all else, he is incapable of breaking the Laws – this requires careful study, because if one continues to break The Law, and claims he loves God above all others, is he being truthful (Matt. 22:36-40; 1 John 2:3-4)? Remember this Commandment – Thou shall not lie. This means even to one's self.
The Holy Feast Days take us through all the days of our lives, which include affliction, redemption, sowing, growing and harvest, then burning the chaff and fruitless vines; and everything made anew again after all evil is destroyed.
The Second Passover with the crucifixion of Jesus, who was the Lamb without blemish, replaced animal sacrifice with that of self-sacrifice – which means the daily spiritual control of the self.
The Feast of Unleavened Bread was to be performed to remember our days of affliction, slavery and oppression. The Bread of Affliction is the Unleavened Bread eaten for the evening meal during fasting, maybe with a small meal, such as a bowl of stew. It isn't just unleavened bread or crackers to garnish a pile of food. We don't really remember affliction; and those days are coming around again – if one has taken notice with the current oppression, wars, and famine.
Leaven is yeast – and all rising agents are not yeast. Yeast infects the flour and changes its being/character, and spreads throughout the dough. Yeast makes bread puffed-up and is symbolic of the sin of the self being puffed-up with pride and arrogance; "Then Jesus said unto them, take heed and beware of the leaven of the politicians and of those that deny the Hereafter (Matt. 16:6)." Being free of leaven symbolically means being free of the sin of being puffed-up with pride and arrogance and self-importance.
This is what Jesus Christ's sacrifice meant. His sacrifice washed our past sins away, but we've racked them up again since then. There was once a time of great celebration, because of our redemption through Jesus. But, these last generations have grown more and more wicked, because we didn't keep, do and obey the Laws Christ came to reinstate (Matt. 5:17).
JESUS AS OUR WAVE OFFERING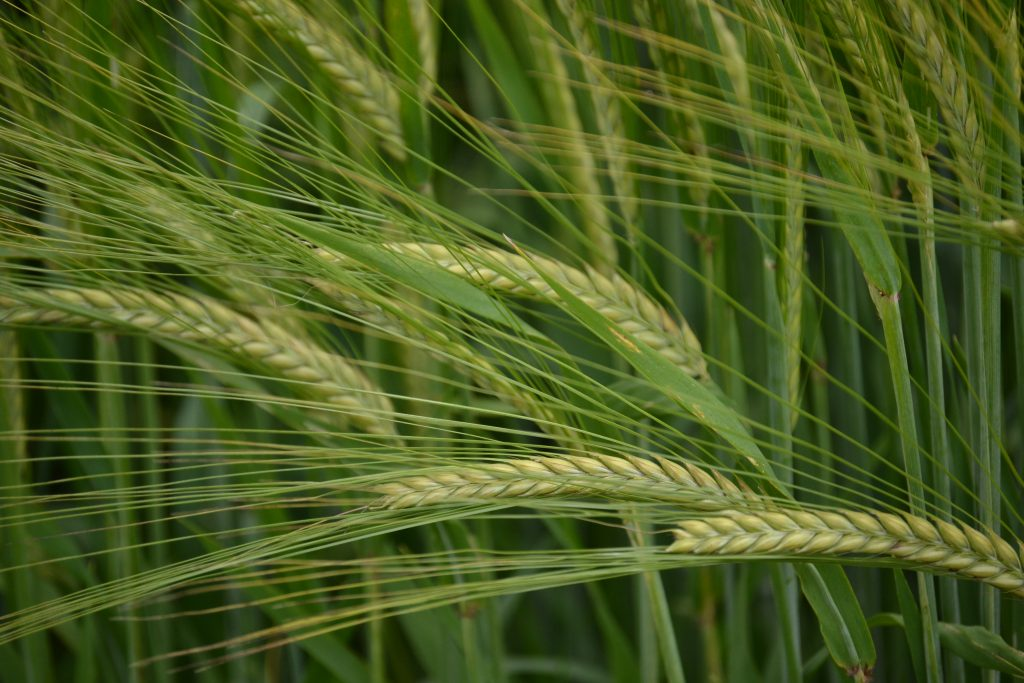 Not only did Jesus replace animal sacrifice, He also became the Wave Offering, the Drink Offering and the Firstfruit.
Symbolically, he was the first sheaf offered to God – The Wave Offering. This symbolism could give new meaning to this scripture: "Seven weeks shalt thou number unto thee: begin to number the seven weeks from [such time as] thou beginnest [to put] the sickle to the corn (Deut. 16:9)." Could his body being nailed to the cross be symbolic of the sickle?
As the first sheaf, He was symbolically hewn down with a sickle – CUT OFF – "And after threescore and two weeks shall Messiah be CUT OFF, but not for himself: and the people of the prince that shall come shall destroy the city and The Sanctuary; and the end thereof [shall be] with a flood, and unto the end of the war desolations are determined (Dan. 9:26)." According to the recognized calendar at the time, Jesus' Last Supper was the eve of The Passover. (Matt. 26:19). He was arrested and crucified on the day of Passover.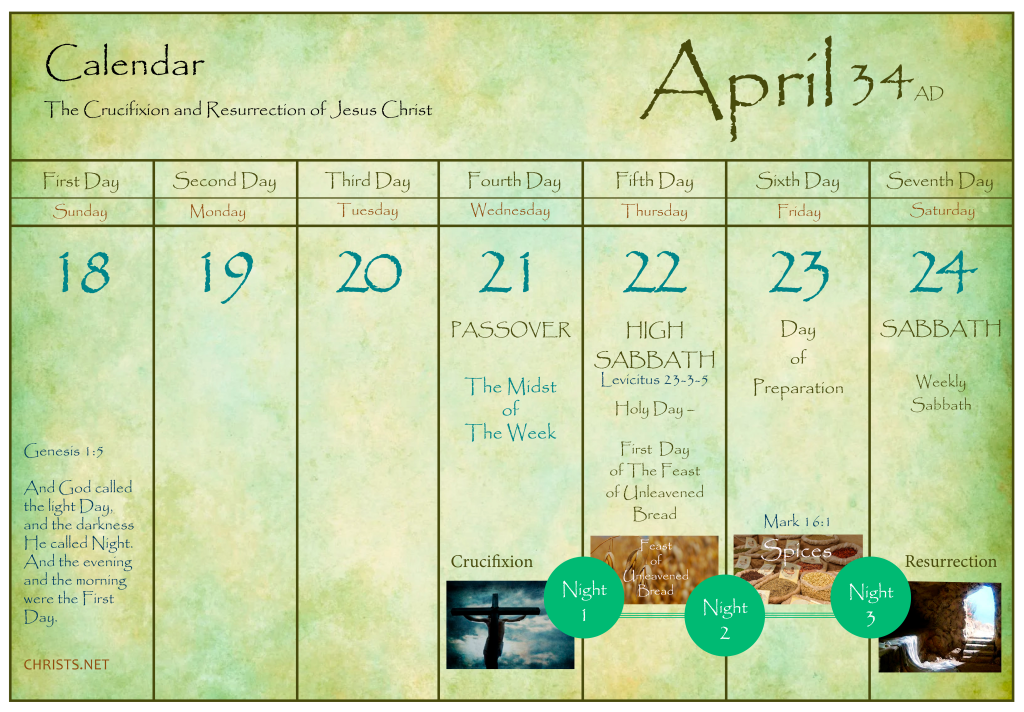 As explained, Jesus' crucifixion was the Second Passover. He was the Lamb that was killed and His blood covered and paid for our previous sins. He also became The Bread of Life: "And Jesus said unto them, I am the bread of life: he that cometh to me shall never hunger; and he that believeth me shall never thirst (John 6:35)."
We no longer live in an agricultural environment; and cannot truly offer real firstfruits, we offer ourselves, just as Christ offered His self.
Jesus has been established as The Lamb. He has been identified as The Wave Offering. From the the grain of the sheaves, we make bread – Jesus Christ is the Bread of Life. Next, his blood becomes symbolic of The Drink Offering (Matt. 26:28). These offerings were described in Leviticus as something we were to do when we came into our promised land – when we got settled (Lev. 23:10-13). We were long past settled when Jesus entered Jerusalem. And Jesus and the disciples recognized these offerings during The Last Supper.
"Now the Feast of Unleavened Bread drew nigh, which is called the Passover (Luke 22:1)." This meal is described in the Old Covenant as appropriately one with flour, but not leaven (Lev. 23:13). "Then came the day of Unleavened Bread, when the Passover lamb must be killed. And he sent Peter and John, saying, Go and prepare us the Passover, that we may eat. And they said unto him, Where wilt thou that we prepare? And ye shall say unto the goodman of the house, The Master saith unto thee, Where is the guestchamber, where I shall eat the Passover with my disciples? (Luke 22:7-11)."
THE FEAST OF WEEKS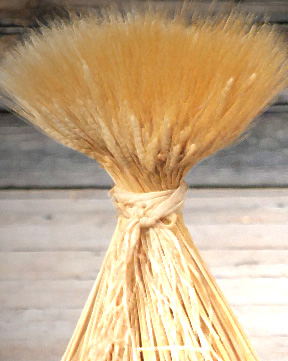 The Feast of Weeks runs concurrently with Feast of Unleavened Bread and continues for an additonal six weeks (7 total) (Lev. 23:15-16).
Here is a representative of the Spring Feasts using the familar Enochian Calendar: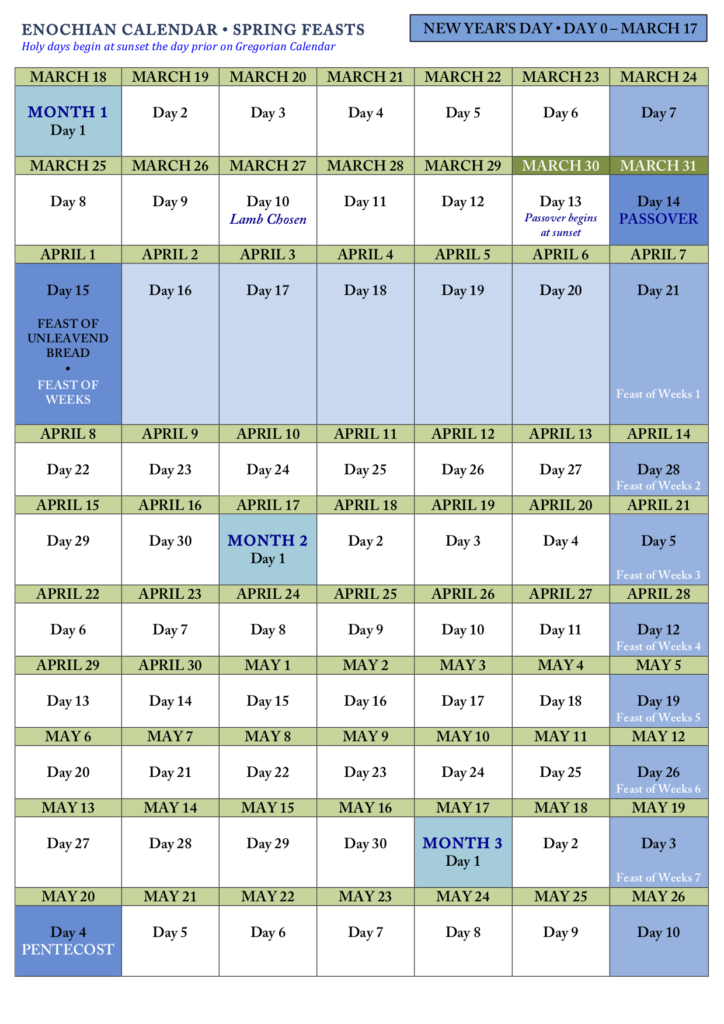 PDF – Enochian Calendar • Spring Feasts
When the observance of the 50-day Feast of Weeks is over, there is a Feast Day from the second harvest, which includes leaven (Lev. 23:17).
This would represent the gathering that was done by those who spread Christ's message. Again, if we miss the spiritual point of offering up ourselves, then it's unlikely we'll do anything correctly. The Feast of the Weeks is about rejoicing because of Jesus' sacrifice. We were to go plant seeds and spread His message of keeping the Laws of God. We were supposed to do this until the final harvest.
There would be no point in creating FEAST or MEMORIAL days, if there was nothing special we needed to do in them. We must sacrifice in them. We must fast.
God is reprimanding us for choosing our own days to fast. While fasting can be a free-will offering outside of specific dates from God, we weren't supposed to delete and move these specific dates to suit ourselves, "Is it such a fast that I have chosen? a day for a man to afflict his soul? [is it] to bow down his head as a bulrush, and to spread sackcloth and ashes [under him]? wilt thou call this a fast, and an acceptable day to the 'I AM'? (Isa. 58:5)."
Feast Days are Sabbaths and some are set aside to include no work. Feast Days are treated separately from the rest of our days. Weekly Sabbaths occur every seven days (Lev. 23:3). Then, God made other special ones such as The Passover. And a day is counted from sunset to sunset (Gen. 1:5). The morrow of a day is the morning, daylight hours. Passover begins after the sun sets on the 13th day, because that is when 13th day ends and the 14th day actually begins.
We shouldn't have changed the appointed days of fasting and humility. God clearly identifies that there are acceptable days to fast, and He told us what those were. God continues in Isaiah 58:6-7: "[Is] not this the fast that I have chosen? to loose the bands of wickedness, to undo the heavy burdens, and to let the oppressed go free, and that ye break every yoke? [Is it] not to deal thy bread to the hungry, and that thou bring the poor that are cast out to thy house? when thou seest the naked, that thou cover him; and that thou hide not thyself from thine own flesh?"
God also said false prophets would change them. The clergy of today still call out their own Fast Days from tradition and convenience. These have nothing to do with fasting anymore, but are slathered in feasting, by the modern-day definition of the word. The ones today, as well as for centuries, have been for show, and to increase the borders of their garments. Maybe this is why robes come in handy – to hide the waxed fat.
Deut. 31:20 For when I shall have brought them into the land which I sware unto their fathers, that floweth with milk and honey; and they shall have eaten and filled themselves, and waxen fat; then will they turn unto other gods, and serve them, and provoke Me, and break My Covenant.
31:21 And it shall come to pass, when many evils and troubles are befallen them, that this "Song" (Covenant) shall testify against them as a witness; for it shall not be forgotten out of the mouths of their seed: for I know their imagination which they go about, even now, before I have brought them into the land which I sware [unto their fathers to give them].
Deut. 32:15 But the Beloved waxed fat, and rebelled: thou art waxen fat, thou art grown thick, thou art covered [with fatness]; then he forsook God [which] made him, and lightly esteemed the Rock of his salvation.
32:16 They provoked Him to jealousy with strange [gods], with abominations provoked they Him to anger.
Everyone is still going along with what was set up by Babylon and Rome, which is why terms like Babylon, Sodom and Gomorrah are used to describe today's culture in Bible prophecy. "Then the 'I AM' said unto me, The prophets prophesy lies in My name: I sent them not, neither have I commanded them, neither spoke unto them: they prophesy unto you a false vision and divination, and a thing of nought, and the deceit of their heart. Therefore thus saith the 'I AM' concerning the prophets that prophesy in My name, and I sent them not, yet they say, Sword and famine shall not be in this land; By sword and famine shall those prophets be consumed (Jer. 14:14-15)."
FASTING AS A FORM OF SELF-SACRIFICE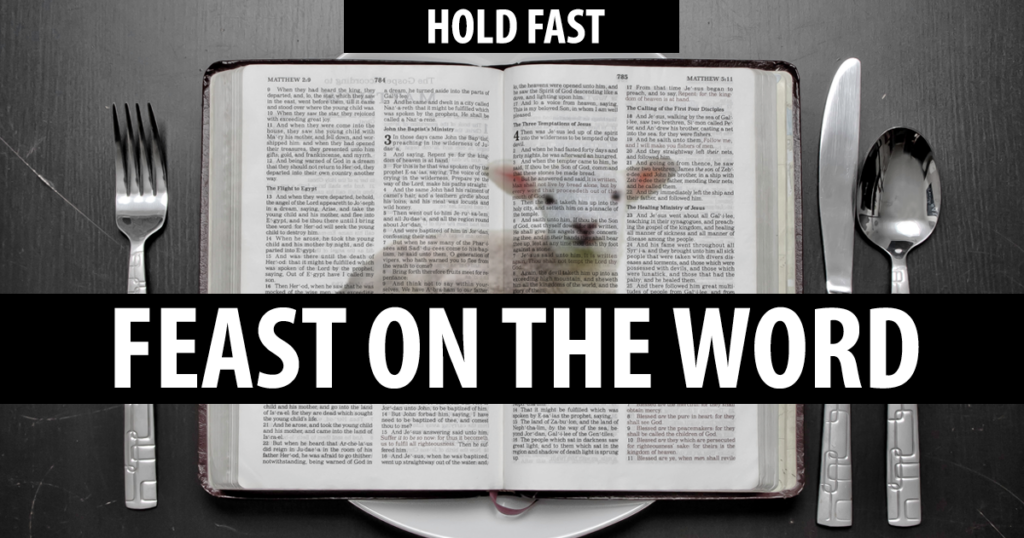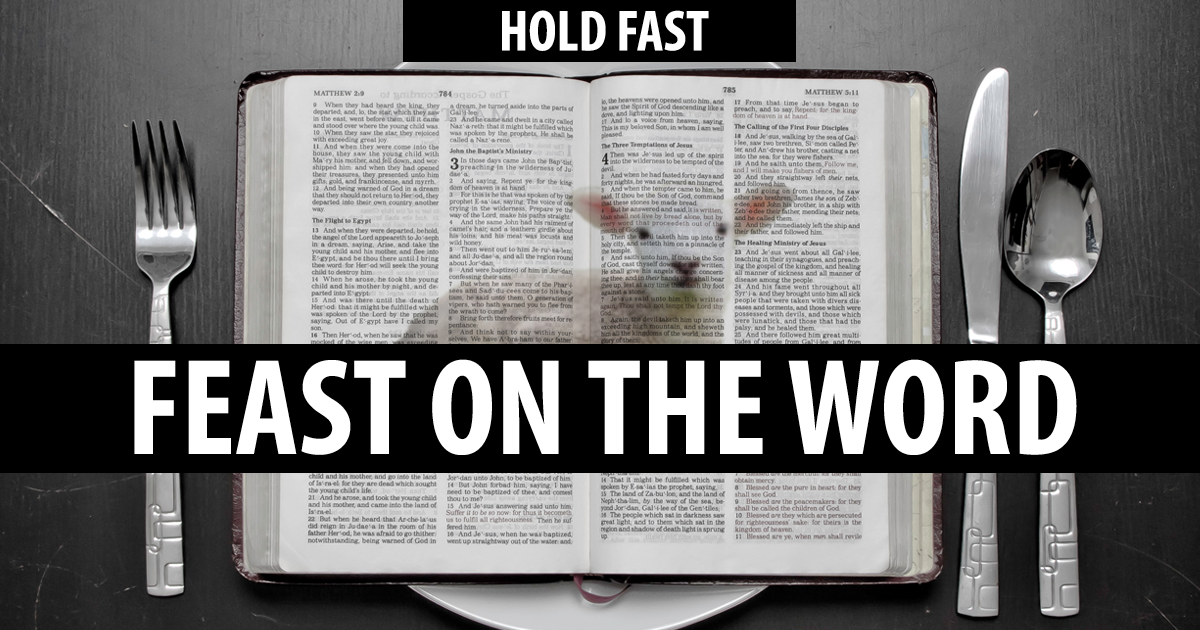 Because self-sacrifice replaced animal sacrifice, the human body is the "meat" of our self-sacrifice. We are the meat offerings. This has nothing to do with killing the human body; but has everything to do with controlling it, and daily crucifying the human-selfish side, which is controlled by Satan. An offering made by fire is fasting. Fasting burns off fat and burns out the self of the human body. Thus, when the Bible says to give an offering made by fire it means fast, like in Lev. 23:8: "But ye shall offer an offering made by fire unto the "I AM" seven days: in the seventh day [is] an holy convocation: ye shall do no servile work [therein]."
When Jesus fasted for 40 days and nights, he was tempted by Satan. Satan came in as a voice in Jesus' head. Christ Jesus recognized it and rebuked him. This is what we must do. We must follow Christ's Example in all ways. Satan could have made Jesus king of "his Babylonian Jerusalem, laced in Talmudic traditions", simply by going into the crowds and whispering in their ears, "this is your guy." Well, we know that didn't happen. Jesus rejected Satan's temptations; and did not switch to the dark side, to be handed a position of worldly-power and to live lavishly. Jesus instead held fast and listened to Father – the other voice, the quiet one, in His body's head and trusted it. As far as the masses go in Jerusalem, they listened to an angered Satan (whose name is really Lucifer), who whispered, "Hate this man, he is your enemy, and a blasphemer!" To the clergy, Satan said, "Kill him, and take his inheritance." And they plotted and planned. Jesus planned too, and planted some seeds, picking His own firstfruits – the disciples – and later giving them wisdom and understanding with the Holy Spirit – The Comforter (John 14:16-20).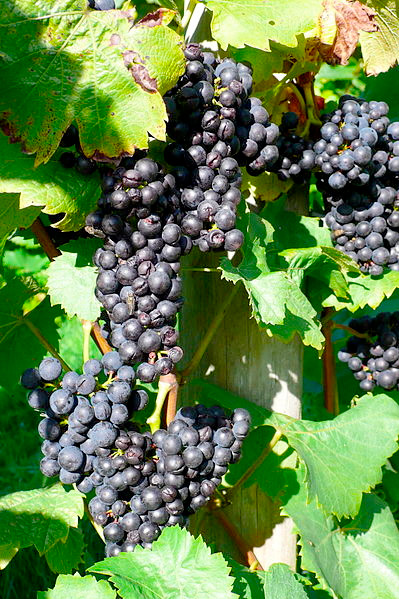 Jesus was also the firstfruit of the Autumn harvest, "But now is Christ risen from the dead, [and] become the firstfruits of them that slept (1 Corin. 15:20)." This harvest began when He was picked from Father's vineyard, and became the Vine of Life, "Jesus, when he had cried again with a loud voice, yielded up his spirit. And, behold, the "Temple Veil" (to the "Holy of Holies") was torn in two from the top to the bottom; and the earth did quake, and the rocks rent; (Matt. 27:50)." The harvest was completed when Christ was taken up, by the Chariot of God, hidden in a "Cloud". His disciples became the chosen branches of His vine, that would go on to bear fruit (John 15:1-5). The disciples were no longer dead, sleep-walking as human animals (Matt. 27:52-53). They sacrificed their self-lives by spreading Christ's message, planting seeds and producing more fruit, "And not only [they], but ourselves also, which have the firstfruits of the Spirit, even we ourselves groan within ourselves, waiting for the adoption, [to wit], the redemption of our body (Rom. 8:23)." Remember the first-born Israelites coming out of Egypt with Moses were the firstfruits. "And every firstling of an ass thou shalt redeem with a lamb; and if thou wilt not redeem it, then thou shalt break his neck: and all the firstborn of man among thy children shalt thou redeem (Exod. 13:13)."
THE FEASTS OF THE TABERNACLES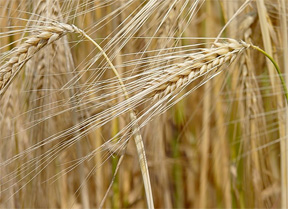 Just as the first Passover foreshadowed the Second, even down to the lamb's bones not being broken as it was to be burned whole, the Feast of Tabernacles, which was to be held in the seventh month, foreshadows the final wheat and grape harvest. This hasn't occurred yet, but God set holy days aside to Observe and watch for it. When Jesus said that He would not drink of the fruit of the vine, until that day when He drinks it with His disciples in Father's Kingdom (Matt. 26:29), He meant after this Final Harvest.
Holy Days were remembered as long as men of God ruled the land. Christ was the Vine and we became the branches. And when the Chariot comes again, it won't be hidden in a Cloud; but it will be the harvest time – the Reaping – the wheat will have separated from the tares/weeds, the ripe fruit picked, and those who have self-sacrificed redeemed, "And another angel came out of the Temple, crying with a loud voice to him that sat on the "Cloud", Thrust in thy sickle, and reap: for The Time is come for thee to reap; for the harvest of the earth is ripe. And I looked, and behold a white "Cloud", and upon the "Cloud" [one] sat LIKE unto the Son of Man, having on his head a golden crown, and in his hand a sharp sickle. And he that sat on the "Cloud" thrust in his sickle on the earth; and the earth was reaped (read Rev. 14:14-16)."
What happens to the rest is the same thing that happens to weeds, and vines that don't produce. "And another angel came out from the altar, which had power over "Fire"; and cried with a loud cry to him that had the sharp sickle, saying, Thrust in thy sharp sickle, and gather the clusters of the vine of the earth; for her grapes are fully ripe. And the angel thrust in his sickle into the earth, and gathered the vine of the earth, and cast [it] into the great winepress of the wrath of God (Rev. 14:18-19)."
ATONEMENT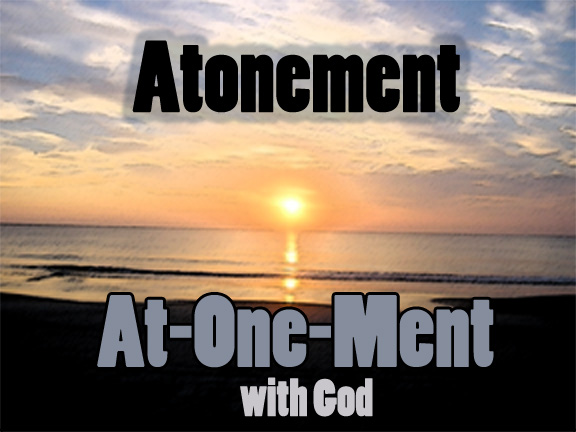 We should hold fast until this happens. But this means purifying ourselves "washing our garments" and holding fasts. A person should know when he or she needs to do it as a free-will offering. Fat is impure and holds toxins; and should not be part of the meat offering to God. During a fast, our bodies have to use-up this reserve food that shouldn't be stored as fat and taken along on our journey. When a body fasts, it removes toxins that are held in the fat and its blood reduces in volume. This blood spiritually represents the blood that marks the doorposts and lintel.
Waxed fat is wasted food, because the body doesn't need it. This extra food should have been given to someone else, who had none. Once we were told to clean our plates, so there was no waste, because there were starving people in the world. It actually meant to be thankful for what we had, because we were blessed. It was also at a time when our meals were in appropriate portions; and no one really had seconds and thirds to clean up. Those times have changed, because we consider a meal to be good only if it's large.
Feasts could not have been about gluttony, because gluttony is a capital-offence – "And they shall say unto the elders of his city, This our son [is] stubborn and rebellious [against God], he will not obey our voice; [he is] a glutton, and a drunkard. And [if it be true] all the men of his city shall stone him with stones, that he die: so shalt thou put evil away from among you; and all Israel shall hear, and fear. (Deut. 21:20-21)". Yet, today that's exactly what the feasts are.
If the prophets fasted for the atonement of sins and to hear God's communication better, by weakening their human bodies (the self); fasting was a sacrifice – a demonstration, to gain favor from God. "But let man and beast be covered with sackcloth, and cry mightily unto God: yea, let them turn every one from his evil way, and from the violence that [is] in their hands (Jonah 3:8). So we fasted and besought our God for this: and He was intreated by us. (Ezra 8:23)." After fasting Ezra recovered his ability to hear God's voice, "And my soul recovered the spirit of Understanding, and I began to talk with The Most High again (2 Edras 5:22)."
Covered with sackcloth means covering oneself with humility:
Psalms
35:11 False witnesses did rise up; they laid to my charge [things] that I knew not.
35:12 They rewarded me evil for good [to] the spoiling of my soul.
35:13 But as for me, when they were sick, my clothing [was] sackcloth: I humbled my soul with fasting; and my prayer returned into mine own bosom.
35:14 I behaved myself as though [he had been] my friend [or] brother: I bowed down heavily, as one that mourneth [for his] mother.
109:21 But do Thou for me, O "I AM" the Lord, for Thy name's sake: because Thy mercy [is] good, deliver Thou me.
109:22 For I [am] poor and needy, and my heart is wounded within me.
109:23 I am gone like the shadow when it declineth: I am tossed up and down as the locust.
109:24 My knees are weak through fasting; and my flesh faileth for lack of fatness.
109:25 I became also a reproach unto them: [when] they looked upon me they shaked their heads.
109:26 Help me, O "I AM" my God: O save me according to Thy mercy:
Jesus told us to fast, because we must weaken our human, and thus Satan's hold on it, and us (the real you – the spiritual-Being/Soul inside). He instructed us to fast from the world, to stop being an animal in it. He said that He is The Way we have to be to come home to Father, and the example we have to follow. The first thing He did was fast for forty days and forty nights and overcome His body and temptation from Satan. Jesus said to his disciples, "If you fast (ritually), you will beget sin for yourselves (Matt. 6), and if you pray (in churches), you will be condemned, and if you give alms (to the churches), you will do evil to your spirits. And if you go into any land and wander in the regions, if they receive you, eat what they set before you, heal the sick among them (Thomas 2:17)."
Jesus continued, "For what goes into your mouth will not defile you, but what comes out of your mouth, that is what will defile you (Thomas 2:18)." When we don't have control of ourselves, we speak for Satan, usually just regurgitating what he tells us to think and say. Jesus also said, "Woe to them, the politicians, for they are like a dog sleeping in the manger of oxen, for neither does he eat nor does he allow the oxen to eat. Blessed is the man who knows in which part of the night the robbers will come in, so that he will rise and collect his wits and gird up his loins before they come in. They said to Him: Come and let us pray today and let us fast. (Thomas 15:10-12)."
God outlined Feast Days, not because He thought they would be ones of gluttony, but ones of fasting – "For when I shall have brought them into the land which I sware unto their fathers, that floweth with milk and honey; and they shall have eaten and filled themselves, and waxen FAT; then will they turn unto other gods, and serve them, and provoke Me, and break My Covenant (Deut. 31:20)." To remove this important aspect of His feasts is doing the opposite of sacrificing the self.
While exercise can be done to burn fat, it shouldn't replace the Holy Feasts. In fact, it can take as much will-power to fast, as it does to go to the gym daily. Besides, the Book of Enoch puts it this way; "Their spirits shall be full of SPORT, that they may be judged for their bodies (see 1 Tim. 3:8); because they have denied the Lord of spirits, and although they perceive their condemnation day by day, they believe not in His name. And as the swelling of their bodies (and ego) shall be great, so shall their spirits undergo a change for ever. For no word which is uttered before the Lord of Spirits shall be in vain (Isa. 34:16). Judgement has come upon them, because they trusted in the SPORT of their bodies, and denied the Lord of Spirits (by so doing – see 1 Tim. 3:8) (Enoch 66:9-12)."
During Holy Feast Days, a fast was to be held from sunrise to sunset. After sunset an evening meal, a modest one, is given to the body; and to a hungry body, it seems like a "feast". After fasting in the day, one becomes truly thankful for the modest "feast" meal come evening. And after several days, the thankfulness grows. One remembers affliction and one remembers grace – all before retiring to bed. Because the point is to burn fat and weaken the body, eating too many calories nullifies the demonstration. Getting up before sunrise in order to eat is also circumventing the demonstration of self-sacrifice. We shouldn't eat until the daily sacrifice, of fasting, is complete or performed. "And ye shall eat neither bread, nor parched corn, nor green ears, until the selfsame day that ye have brought an offering unto your God: [it shall be] a Statute for ever throughout your generations in all your dwellings (Lev. 23:14)."
God said we'd forget the Holy Days; and we have. Not only have we forgotten about fasting, we do not honor His true Sabbath, the seventh day (Lev. 23:3). We are to study His Word – sing His Song and teach it to others. Feast days were holy days, with specific ones set apart. The first day of the months should also be observed, like indicated with the seventh month and the blowing of trumpets, and the beginnings of our [months] or New Year's Day (Num. 10:10 and Deut. 12:1-2).
New Year's Day is March 17. The calendar presented with this article is based on the Holy Calendar given to Enoch, which sets the Sabbaths in their fixed places based on a solar year, because our months were supposed to be based on the sun, not new moons. It's the difference in what the Hebrew word Chodesh (month) and Chadash (moon) mean. Setting Sabbaths by moons would change their fixed places – it was just a sneaky twist by some sneaky devils from days gone by, and the "traditions" they instilled in us.
The real Druids, who were not pagans, but Levitical priests in exile in Ireland, knew the date and some of their knowledge also remains with us from days of old. Today, it has been relabeled as St. Patrick's Day, and a new meaning assigned to it, just like they labeled Druid priests pagans. Sadly it has also, like Xmas, become a day of getting drunk, eating too much, committing adultery and sinning. God's Kingdom moved to Ireland when Jeremiah planted Teia Tephi, there, after The First (Solomon's ) Temple's destruction in Jerusalem.
New Year's Day is based on equal day time and equal night time in Jerusalem, which is the day before. It is not "calculated" in the calendar, but is used to set the Sabbath Days. Enoch's calendar is also based on 12 months with 30 days each, plus inserted days between the seasons, and one to be examined (see Enoch, Chapter 71+). It would be a good idea to study for oneself when Sabbaths should be, instead of taking it for granted by the moon-talkers and sun-worshippers. A Sabbathical calendar can be separate from the civil calendar; and maybe both need to be on the wall.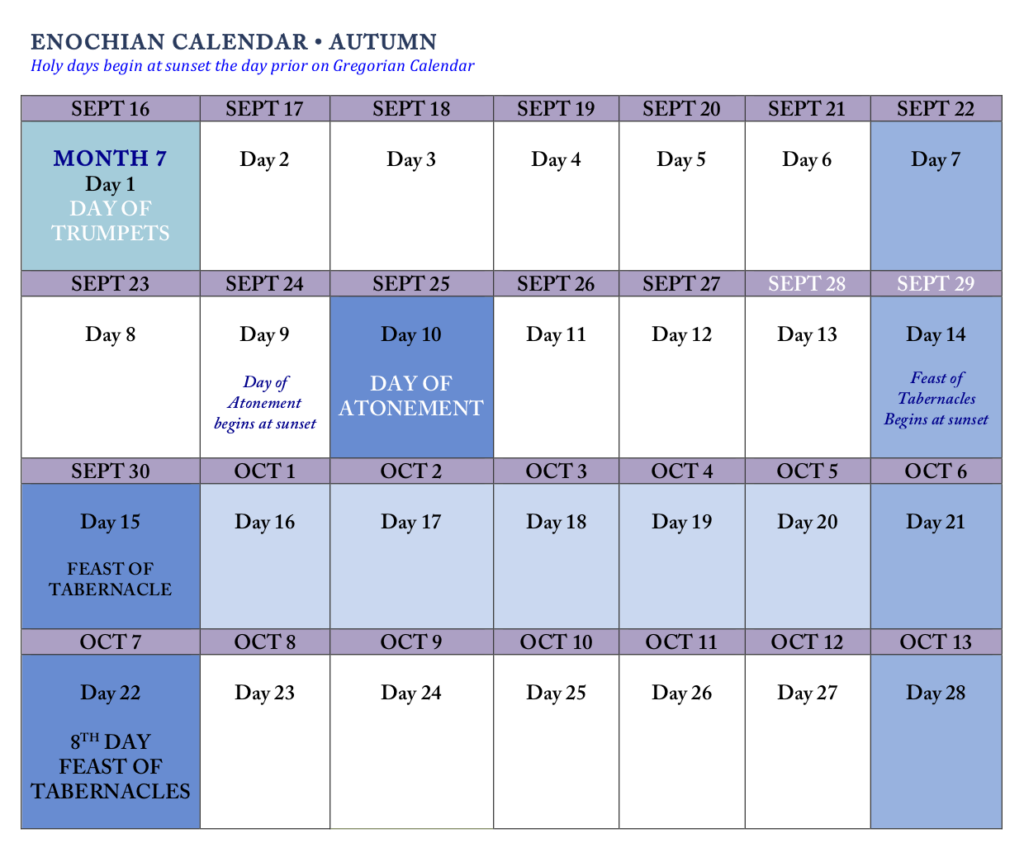 PDF – Enochian Calendar • Autumn Feast
For the Feast of the Tabernacles, we were supposed to get back to nature, away from city-life, just like we did when we entered the wilderness for forty years. The Bible talks about staying in booths during this time. Booths were tents. And in today's time, one could have pitched a tent in their backyard and still can. The Feast of the Tabernacles falls in the seventh month. The first day of this month is the Blowing of Trumpets, which foreshadows the seventh trumpet of Revelation being blown. It is considered Holy, as is the tenth day – the Day of Atonement. This is a 24-hour fast from sunset to sunset, beginning when the sun sets on the ninth, and the tenth begins. This is then followed by a Feast beginning on the fifteenth.
DAY 10 DAY OF ATONEMENT – 24 Hour Fast
Also on the tenth [day] of this seventh month [there shall be] a Day of Atonement: it shall be an holy convocation unto you; and ye shall afflict your souls, and offer an offering made by fire unto the "I AM". And ye shall do no work in that same day: for it [is] a Day of Atonement, to make an atonement for you before the "I AM" your God. For whatsoever soul [it be] that shall not be afflicted in that same day, he shall be cut off from among his people. And whatsoever soul [it be] that doeth any work in that same day, the same soul will I destroy from among his people. Ye shall do no manner of work: [it shall be] a Statute for ever throughout your generations in all your dwellings. It [shall be] unto you a Sabbath of rest, and ye shall afflict your souls: in the ninth [day] of the month at evening, from evening unto evening, shall ye celebrate your Sabbath (Lev. 23:27-32)." Symbolically, it represents a final chance to atone for one's sins in the last days. We are living in them, if you can see "the signs of the times".
When asking JAH about the Feast Days and advice he could give, he said to study Isaiah 1:10-27:
Isaiah:
1:10 Hear the Word of the "I AM", ye rulers of Sodom; give ear unto the Law of our God, ye people of Gomorrah.
1:11 To what purpose [is] the multitude of your sacrifices unto Me? saith the "I AM": I am sick of the burnt offerings of rams, and the fat of fed beasts; and I delight not in the blood of bullocks, or of lambs, or of he goats.
1:12 When ye come to appear before Me, who hath required this at your hand, to tread My courts?
1:13 Bring no more worthless oblations; incense is an abomination unto Me; the new moons and Sabbaths, the calling of assemblies, I cannot abide; [it is] grief, even the solemn meeting.
1:14 Your new moons and your appointed feasts My soul hateth: they are a trouble unto Me; I am weary to bear [them].
1:15 And when ye spread forth your hands, I will hide Mine eyes from you: yea, when ye make many prayers, I will not hear: your hands are full of blood.
1:16 Wash you, make you clean; put away the evil of your doings from before Mine eyes; cease to do evil;
1:17 Learn to do well; seek Judgment, relieve the oppressed, judge the fatherless, plead for the widow.
1:18 Come now, and let us reason together, saith the "I AM": though your sins be as scarlet, they shall be as white as snow; though they be red like crimson, they shall be as wool.
1:19 If ye be willing and obedient, ye shall eat the good of the land:
1:20 But if ye refuse and rebel, ye shall be devoured with the sword: for the mouth of the "I AM" hath spoken [it].
1:21 How is the faithful city become an harlot! it was full of Judgment; Righteousness lodged in it; but now murderers.
1:22 Thy silver is become dross, thy wine mixed with water:
1:23 Thy princes [are] rebellious, and companions of thieves: every one loveth gifts, and followeth after rewards: they judge not the fatherless, neither doth the cause of the widow come unto them.
1:24 Therefore saith the "I AM", the Lord of hosts, the mighty One of Israel, Ah, I will ease Me of Mine adversaries, and avenge Me of Mine enemies:
1:25 And I will turn My hand upon thee, and purely purge away thy dross, and take away all thy tin [gods]:
1:26 And I will restore thy judges as at the first, and thy counsellors as at the beginning: afterward thou shalt be called, The City of Righteousness, the Faithful City.
1:27 Zion shall be redeemed with Judgment, and her converts with Righteousness.
and Matthew 23:23: Woe unto you, lawyers and politicians, hypocrites! for ye pay tithe of mint and anise and cummin, and have omitted the weightier [matters] of the Law, Judgment, Mercy, and Faith: these ought ye to have done, and not to leave the other undone.
How to Apply The Passover, Feast of Unleavened Bread, Crucifixion and Resurrection Today – You therefore, at Passover, need to mentally go through what Jesus went through and endured, in detail in your mind as though it was happening to you and prepare yourself mentally to be able to do the same.
JAH also noted that Jesus said, "With desire I have desired to eat this Passover with you before I suffer: For I say unto you, I will not any more eat thereof, until it be fulfilled in the Kingdom of God (Luke 22:15-16)."
The last days are about bringing in Justice and these days there is none. There isn't going to be any miraculous healings as before. If men were true men of God, they would be girded and fighting for Truth and Justice for all, as they were Commanded to do. You would think that if the clergy from Jerusalem's evil past showed up again to steal Christ's inheritance and ours, that we'd have enough experience to see it and have no part in it. Or if Hitler and his crew showed up again with ideas about a Fourth Reich, Roman-styled, New World Order and world army, we'd have no part in it. Then, you'd be thinking wrongly, because they're back. Everyone reincarnates – until Judgement Day. It's best to fast from Satan and his grand ideas.
To learn more about Christ as the Wave Offering from our sheaf field, please see "On the Way to Emmaus Again".
Concerning The Weekly Sabbaths
Jesus Christ is Lord of The Sabbath Day. Please study His Words in The Gospel.
Matthew 12:1-9
12:1 At that time Jesus went on the Sabbath day through the corn; and his disciples were an hungred, and began to pluck the ears of corn, and to eat.
12:2 But when the politicians saw [it], they said unto him, Behold, thy disciples do that which is not lawful to do upon the Sabbath day.
12:3 But he said unto them, Have ye not read what David did, when he was an hungred, and they that were with him;
12:4 How he entered into the "House of God", and did eat the Showbread, which was not lawful for him to eat, neither for them which were with him, but only for the priests?
12:5 Or have ye not read in The Law, how that on the Sabbath days the priests in The Temple profane the Sabbath, and are blameless?
12:6 But I say unto you, That in this place is [one] greater than The Temple.
12:7 But if ye had known what [this] meaneth, I will have mercy, and not sacrifice (you), ye would not have condemned the guiltless.
12:8 For the Son of Man is Lord even of the Sabbath day.
12:9 And when he was departed thence, he went into their church:
12:10 And, behold, there was a man which had [his] hand withered. And they asked him, saying, Is it lawful to heal on the Sabbath days? that they might accuse him.
12:11 And he said unto them, What man shall there be among you, that shall have one sheep, and if it fall into a pit on the Sabbath day, will he not lay hold on it, and lift [it] out?
12:12 How much then is a man better than a sheep? Wherefore it is lawful to do good on the Sabbath days.
The leaders were really like old wine-skins (Matt. 9:17), because they could not accept new truth, new life – accepting that He was the blameless High Priest. If Jesus broadened their understanding of Truth back then, what would Christ do to enlighten us today? Knowing He is High Priest, what would He approve today? What would He do to save His Sheep? He would teach them The Way home.
The Enoch Seasonal Calendar is:

New Year's Day – March 17 – Sabbath
Spring – March 18 – June 16
Month One – March 18-April 16
Month Two – April 17-May16
Month Three –May 17-June 16
Summer – June 17 – September 15
Month Four – June 17- July 16
Month Five – July 17- August 15
Month Six – August 16-September 15
Autumn– September 16 – December 15
Month Seven – September 16-October 15
Month Eight – October 16- November 14
Month Nine – November 15-December 15
Winter – December 16 – March 16
Month Ten – December 16-January 14
Month Eleven – January 15-February 13
Month Twelve – February 14-March 16
RELATED: