US, Russia on brink of direct war as NATO arms transfers to Ukraine escalate: American media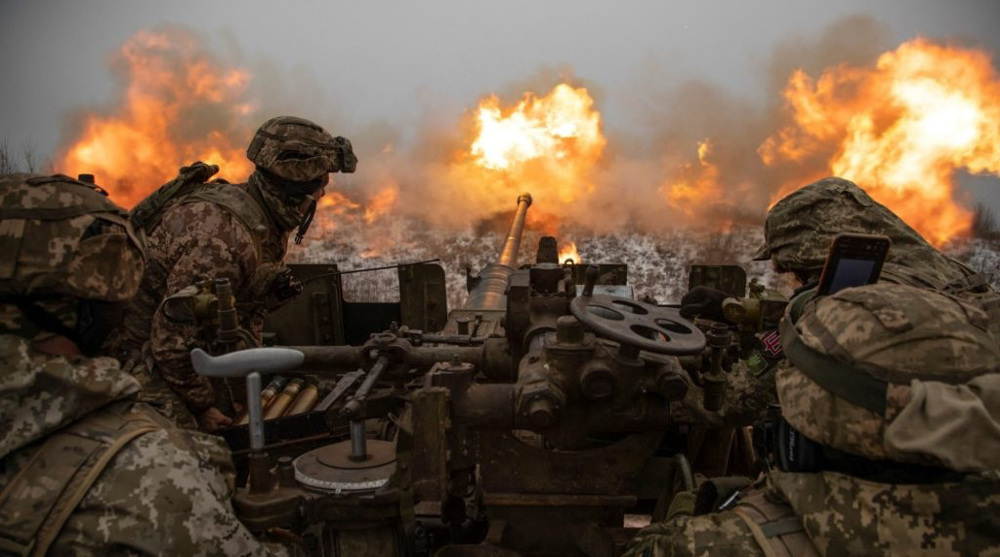 Press TV – A Washington-based think tank has warned that the NATO military alliance and the United States are "creeping closer to the catastrophic scenario" in Ukraine, threatening a direct war between Moscow and Washington.
In an article published on Responsible Statecraft on Monday, Branko Marcetic said the US and the military alliance "have serially blown past their own self-imposed lines over arms transfers", referring to the US advanced rocket systems sent to Ukraine.
"NATO arms transfers have now escalated well beyond what governments had worried just months ago could draw the alliance into direct war with Russia, with the US and European governments now sending armored vehicles and reportedly preparing to send tanks," the article reads.
The article noted that despite stressing at the start of the war last year that US forces "are not and will not be engaged in the conflict," a larger presence of both CIA and US special operations personnel has been reported in Ukraine, conducting "clandestine American operations" in the country.
Among those "clandestine operations", the article cited investigative journalist and former Green Beret Jack Murphy reporting on Dec. 24 about CIA's work with an "unnamed NATO ally's spy agency to carry out sabotage operations within Russia".
"This is the kind of activity that skirts dangerously close to direct NATO-Russia confrontation," notes the article, pointing to the NATO adventurism in Ukraine.
As the US crosses its declared red lines concerning military aid to Ukraine, the writer of the article wondered how long the US opposition to sending long-range drones, tanks and long-range missiles called ATACMS and F-16 fighter jets will last.
A bipartisan group of US senators is currently pushing for supplying Ukraine with long-range drones, even though Moscow has explicitly warned the move would make Washington "a direct party to the conflict."
"By escalating their support for Ukraine's military, the US and NATO have created an incentive structure for Moscow to take a drastic, aggressive step to show the seriousness of its own red lines," the article stated.
"Little by little, NATO and the United States are creeping closer to the catastrophic scenario President Joe Biden said "we must strive to prevent" — direct conflict between the United States and Russia," Marcetic wrote.
"As the Ukraine war effort has stalled and Russian forces have made small advances, NATO arms transfers have now escalated well beyond what governments had worried just months ago could draw the alliance into direct war with Russia, with the US and European governments now sending armored vehicles and reportedly preparing to send tanks. Ukrainian Defense Minister Oleksii Reznikov had predicted as much in October last year."
According to the article, the US "often finds it hard to get itself out" of military conflicts that it involves itself in, referring to its military invasion of Afghanistan that morphed into a nearly two-decade-long futile military adventure.
"And it could be happening right now in Ukraine," the article states, warning of another Afghanistan-like disaster.
Moscow launched the military operation in February last year, claiming to defend the pro-Russian population in the eastern Ukrainian regions of Luhansk and Donetsk against persecution by Kiev, and also to "de-Nazify" its neighbor.
Over the past year, the US and its NATO allies have supplied a large cache of advanced military equipment to Ukraine, despite Moscow's repeated warnings.
US may deliver 30 Abrams tanks to Ukraine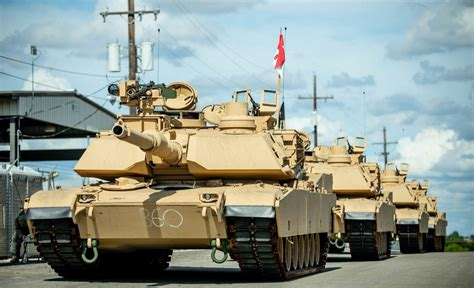 The report says the equipment will be purchased from contractors rather than drawn from existing US stockpiles.
WASHINGTON, January 24. /TASS/. The United States may send at least 30 M1 Abrams tanks to Ukraine as military aid, the Politico newspaper reported on Tuesday citing US administration sources.
Two sources told the paper that an announcement on the subject may be made later this week.
The report says the equipment will be purchased from contractors rather than drawn from existing US stockpiles.
The Wall Street Journal reported earlier on Tuesday citing US officials that the US Administration is inclined to ship a significant number of M1 Abrams tanks to Ukraine, adding that the announcement of these shipments could be made this week already. According to the WSJ, this step would become a part of the agreement with Germany, which includes shipment of a small number of Leopard 2 tanks to Kiev by Berlin itself, as well as Germany's approval of shipment of these German-made tanks by Poland and other countries.
If supplied to Kiev, Leopard tanks to put Russia, NATO on brink of clash — analysts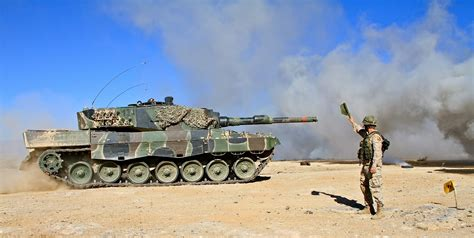 MOSCOW, January 23. /TASS/. Western countries may start delivering Leopard 2 tanks to Ukraine by the spring, which in all likelihood will lead Russia and NATO to teeter on the brink of a direct conflict, polled specialists in the field of international relations told TASS on Monday.
As Fyodor Lukyanov, the research director of the Valdai International Discussion Club, remarked, NATO is now entering the most critical phase regarding the possibility of supplying Leopards to Ukraine. "Most likely, they will 'push through' the decision to provide the tanks, but then the alliance will have to walk a tightrope," he believes. In this case, Russia will not only threaten to retaliate, but actually do so, he forecasts. "Strikes on supply routes and warehouses will follow. If we continue to condone such supplies, then the last fears in the West will disappear: what's the point of being cautious, if Russia does not retaliate?"
In a number of countries, like Poland, the Baltic states, Britain and the US, Lukyanov sees a clear trend towards escalation. At the same time, Washington, he says, "is happy to delegate the right to participate in the escalation to its European allies, in particular Germany."
Germany, in turn, has been trying to maneuver with regard to the supply of tanks to Ukraine and, for a number of reasons, it is afraid of sending heavy offensive weapons to Kiev directly, Lukyanov noted. "But I think it's a matter of time," he continued. "Today it's hard to imagine that Germany will be adamant and refuse to do it, although for now it is trying to maneuver." The expert also drew attention to reports that Germany could supply Leopards to Ukraine only if the United States sent its Abrams tanks. In this way, Berlin tries to "share responsibility" with the US.
Springtime deliveries and red lines
The program director of the Valdai discussion club, MGIMO university professor Oleg Barabanov, believes that the EU's decision in favor of supplying tanks to Ukraine will be made in the near future, despite existing disagreements on this issue among European countries.
"It seems to me that one way or another this decision will be adopted. We already see Germany drifting towards giving the go-ahead to the supply of some obsolete tanks, used mostly for training. Clearly, no one wants to be the first to take responsibility, but someway, somehow, by the spring, everything will be settled, in my opinion," he said.
At the same time, the expert stressed that Poland will cross another red line, if it delivers the German Leopard tanks it has at its disposal to Ukraine.
A matter of tactics, not strategy
According to Andrey Kortunov, the general director of the Russian International Affairs Council, it is currently difficult for Germany to cross the line and dispatch Leopards to Kiev, because symbolically this would have a negative effect on Berlin. "The very idea of German tanks fighting in Donbass does not look very good for Germany," he noted.
Kortunov believes that the issue of sending Leopards to Ukraine for Germany was more of a tactical issue, rather than a strategic one, and it would not change Berlin's stance on further assistance to Ukraine. "If Germany is in no hurry to provide some specific type of weapons, this does not mean that there is a fundamental split between Berlin and Washington in their vision of the conflict and of the desired results of the collision," Kortunov explained.
"Until now, the equipment that went from Europe to Ukraine was Soviet-made. The Leopard is not a new tank, but it will signify the crossing of a certain line. There will begin supplies of military hardware in service with NATO countries. In light of all these circumstances, Germany's restraint is easy to understand," Kortunov added.
On the supply of Leopard 2 tanks to Ukraine
German Chancellor Olaf Scholz said on Sunday that Berlin was acting in coordination with its allies on the issue of supplying tanks to Ukraine. On January 20, a regular meeting of defense ministers from about 50 countries was held at the US Ramstein airbase in Germany. German Defense Minister Boris Pistorius said afterwards that the participants had not yet decided on the supply of Leopards to Ukraine. The meeting agreed on large deliveries of other types of hardware to Kiev, including infantry fighting vehicles, artillery and air defense systems, light tanks and large quantities of various ammunition. German Foreign Minister Annalena Baerbock declared that Berlin would not interfere, if Warsaw supplied its German-made Leopard 2 tanks to Kiev.
On January 18, the Sueddeutsche Zeitung newspaper, citing sources, reported that Scholz, in a telephone conversation with US President Joe Biden, said Germany would agree to allow the supply of Leopard 2 tanks to Kiev only on the condition that the United States, for its part, provided Ukraine with Abrams tanks. Later, the German government's spokesperson denied this, noting that the government knew nothing of any official requests for the re-export of German tanks to Ukraine.
Poland sends Leopard 2A4 tanks to Ukraine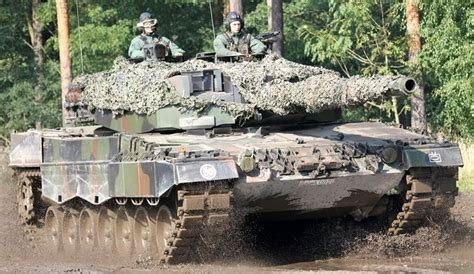 Avia-Pro – The first evidence of sending Polish Leopard 2A4 tanks to Ukraine appeared.
Polish information sources report that the first Leopard 2A4 tanks were sent to Ukraine. These combat vehicles have already been loaded onto railway platforms and directed towards the Ukrainian border, from where, the latter will, in all likelihood, travel on their own to the places of their subsequent deployment, since Ukraine does not have the means capable of transporting tanks weighing about 60 tons.
At the moment, the information that Poland delivered Leopard 2A4 tanks to Ukraine is confirmed by a photograph of a Leopard 2A4 tank on a railway platform. The turret is turned away from the tank (conditions for transportation by rail), however, on the armor you can see a distinctive sign in the form of the Polish flag.
In total, Poland intended to transfer 14 Leopard 2A4 tanks to Ukraine, without excluding the supply of more of these combat vehicles in the future. However, exactly how many units of this military equipment were transferred in the first batch, provided that the information on this score is reliable, is still unknown.
It is known that initially Poland could not send this armored vehicle to Ukraine due to the lack of coordination of the issue with Germany, however, in Berlin they announced that they would not create obstacles to Polish deliveries.