NATO tested underwater 'equipment' close to Nord Stream leak zone – Moscow
From RT – In June, the alliance experimented with unmanned subs near the island of Bornholm

NATO conducted exercises using deep-sea equipment in the area where gas leaks in the Nord Stream 1 and 2 pipelines were detected this week, Russian Foreign Ministry spokeswoman, Maria Zakharova said on Thursday. She added that the entire Baltic Sea is "packed full" of the bloc's military infrastructure.

Speaking at a regular press briefing on Thursday, Zakharova dismissed any allegations that Russia was behind the incident. "May I ask you a question? When exactly did Russia decide it wanted to stop supplying energy to Europe?" she asked.

Zakharova said NATO was engaged in military activities close to the location where the leaks were found, noting that it might have presented an interesting "opportunity" for the alliance.

"So, maybe the NATO bases never conducted exercises there, while American soldiers have never been stationed on the territory of nearby countries?" she quipped, adding that this summer "in the area of Bornholm, Denmark, NATO conducted exercises that used deep-sea equipment".

Zakharova was apparently referring to Exercise Baltic Operations (BALTOPS) 22 in the Baltic Sea, which took place in June 2022 and were meant to demonstrate the military bloc's "mine hunting capabilities," according to the statement by the US Navy at the time. In particular it sought to experiment with Unmanned Underwater Vehicles (UUV) by deploying them off the coast of Bornholm island.

Zakharova urged Washington to offer "an explanation" and "confess" to the truth, saying that the US had left that job to Poland's former foreign minister, Radoslaw Sikorski, who earlier "thanked" the US for destroying the pipeline.

NATO said Thursday that the pipelines were damaged in what appeared to be a "deliberate, reckless, and irresponsible acts of sabotage," promising to meet any attack on its critical infrastructure "with a united and determined response."

Meanwhile, Kremlin spokesman Dmitry Peskov described the Nord Stream leaks as a probable "terrorist act" which is unlikely to have been possible "without the involvement of some state power."

On Monday, Denmark reported leaks from the pipelines after the operator reported a loss of pressure on both Nord Stream 1 and 2. Danish and Swedish authorities later said there had been a series of undersea explosions near Bornholm. In total, there have been four gas leaks detected in the Nord Stream system.

Source: RT – NATO tested underwater 'equipment' close to Nord Stream – Moscow
---
NATO Baltic Sea Military Exercise Concludes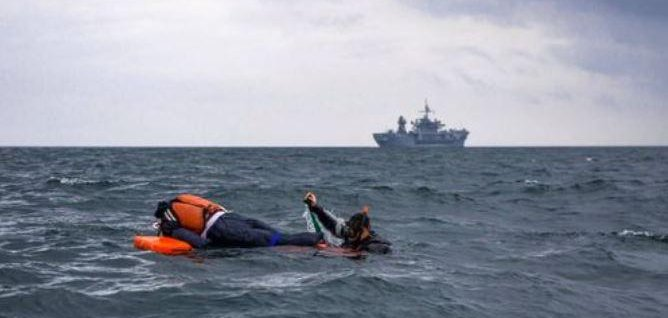 Assahifa From Rabat/ 12 June – Touted as the largest-ever military drill in the Baltic Sea, NATO's Baltops 22 exercise wrapped up Sunday on the Swedish Island of Gotland with the participation of member and partner nations.

Among the nations taking part were Belgium, Bulgaria, Denmark, Estonia, Finland, France, Germany, Latvia, Lithuania, the Netherlands, Norway, Poland, Sweden, Türkiye, the UK, and the US.

The participation of Sweden and Finland was notable, as both countries have applied for membership in the alliance, spurred by Russia's ongoing war on Ukraine, which started on Feb. 24.

Finland borders Russia – and was invaded by the USSR early in World War II – as do the small ex-Soviet republics of Lithuania, Latvia, and Estonia, taking part as NATO members.

A total of 45 ships and 7,500 personnel participated in the drill.

Swedish Defense Minister Peter Hultqvist said Russian warplanes tried to harass exercising elements near the island during the drill, calling this unacceptable.

The Baltic island of Gotland, Sweden's largest isle, is a strategically important asset which has witnessed numerous armed invasions throughout history. The island gained its current status after a brief Russian invasion in the early 1800s.

Source: Assahifa – NATO Baltic Sea Military Exercise Concludes
---
Russia on Friday conducted maritime exercises involving about 60 warships in the Baltic Sea amid heightened tensions over its ongoing 'military operation' in Ukraine. This comes as the North Atlantic Treaty Organization (NATO) is performing military drills in the same area. In a statement, the Russian Defence Ministry noted that the massive drills feature nearly 60 surface warships, boats, and support vessels, along with 45 planes and helicopters, and 10,000 soldiers.
---
Baltops 2022: NATO allies take part in military drills in Baltic sea | Russia also holds drills – 11 June
DGTV – Baltops 2022 NATO allies take part in military drills in Baltic sea Russia also holds drills
---
Nord Stream incident a 'terrorist act' – Kremlin
Such an incident is unlikely to have happened without the involvement of a state power, spokesman Dmitry Peskov says.

The damage inflicted on the Russian Nord Stream 1 and 2 gas pipelines points to a probable 'terrorist act,' Kremlin spokesman Dmitry Peskov said on Thursday.

He told journalists it is currently difficult to say with absolute certainty what happened to the pipelines, but "the scale of destruction indicates that it really was a sort of a [terrorist] act."

"It's very hard to imagine that such a terrorist act could have happened without the involvement of some state power," he said.

The spokesman was also asked to comment on a report by CNN, which cited unnamed Western intelligence officials claiming Russian warships were spotted not far from the offshore gas leaks on Monday and Tuesday.

"This area is the Baltic Sea. Plenty more flying, floating and other seaborne vehicles belonging to NATO countries were observed there," Peskov insisted, describing the report as "stupid" and "agenda-driven."

Leaks from the gas pipelines, connecting Russia to Germany, were discovered by Denmark on Tuesday after the Nord Stream operator reported a loss of pressure. Danish and Swedish authorities later said a series of undersea explosions had been detected near Bornholm island in the Baltic Sea.

This led Russia, the US, the EU and Sweden to suggest that the leaks might have been the result of a deliberate act. No accusations have been voiced at the highest level, but some European and Ukrainian officials have hurried to point the finger at Russia, saying the alleged sabotage of the pipelines could have been a 'false flag' operation by Moscow in an attempt to smear Kiev and further drive energy prices up in the EU.

Peskov responded to those claims on Wednesday, calling them "absurd" and pointing out that the leaks were "a big problem" for Russia too. He reiterated that the US has been recently making "super-duper profits" from supplying LNG to Europe and stands to gain from continuing with those deliveries.

Sweden said on Thursday that its coast guard had discovered another – fourth – breach in the Nord Stream pipelines.

According to Danish estimates, gas will continue leaking into the Baltic Sea until the end of the week.

Meanwhile, Germany's Tagesspiegel, citing "government circles," has reported that the damage suffered by the pipelines could be irreparable.

Source: RT – Nord Stream incident a 'terrorist act' – Kremlin
---
Who wins from demolishing the EU's gas lifelines?
Past covert ops and sabotage provide clues to the apparently deliberate destruction of Nord Stream pipelines

by Rachel Marsden is a columnist, political strategist.

Speculation abounds since both Nord Stream 1 and 2 pipelines, designed to carry cheap Russian gas to Europe, were damaged this week in what officials widely describe as deliberate acts of sabotage. Who could be responsible? Incidents buried in the past may provide a clue.

Speculation abounds, and typically in a direction colored by the preexisting biases of the person speculating – which is hardly helpful.

Let's start with the end result and work backwards. The outcome ultimately means that Europe's economic impetus for ever seeking peace with Russia has been seriously undermined, if not literally destroyed. Someone has taken it upon themselves to demolish the remaining bridges between the two. Until now, there was always a chance of reconciliation. Russian President Vladimir Putin said himself recently that all the EU needed to do to pull itself out of its self-imposed energy crisis was to push the button on its gas supply from Russia and drop the anti-Russian sanctions that prevent it from doing so.

People in the streets of German cities protesting against Berlin's blind following of Brussels' anti-Russia sanctions also knew that was the answer. But now that option has been taken off the table. The EU is now adrift amid a deepening energy crisis and someone burned its last sails. It's clear that Europe itself wouldn't benefit from that. Nor does it benefit at all from any of its own anti-Russian sanctions. But who gave Brussels that idea, to harm its own economy in the first place?

At the onset of the Ukrainian conflict, it was Washington that egged on the EU to mirror measures that Washington itself had adopted in an effort to deprive Moscow of revenues to fuel its interests and objectives in Ukraine. The problem is that the EU's economy was far more entwined with Russia's than America's. Any sense that US President Joe Biden and his administration may have given EU leaders, that they'd be there to help the bloc soften the blow of its self-sacrificial sanctions, has since been replaced by a harsh, pragmatic reality. US shale executives have explained to Western media that they simply lack the capacity to ramp up production for Europe's winter crunch, even amid the growing rationing, deindustrialization, and risk of blackouts.

So, pressure has recently been increasing on EU member states to achieve a rapid diplomatic, peaceful resolution. But any reconnection of Nord Stream gas would have been a blow to US economic ambitions, which eventually include turning the EU into a dependent liquefied natural gas client. To that end, US officials have even tried to market their natural gas in the past as "freedom molecules," in contrast to the "authoritarian" Russian gas.

Biden himself said of Nord Stream 2 during a press conference on February 7, before the Ukraine conflict had even popped off, that "we will bring an end to it," despite it being out of American control. But even long before that, the US was sanctioning and bullying European companies into halting construction on Nord Stream 2 under the pretext of saving Europe from Russia. It's worth noting that Europe didn't really have problems with Russia this century until the US decided to make Ukraine an outpost for the State Department.

Not only did Gazprom, Russia's state-owned operator of the pipeline, persist against all odds to finish it, but it's really the only leverage that Moscow has in Europe. Attributing to Moscow the recent sabotage of their own economic interests in Europe seems absurd. The damage done to the pipelines now means that to prevent them from being completely filled with sea water and destroyed, Russia is forced to keep pumping gas through them and into the sea at their own expense. What exactly does Moscow gain from any of this? Conversely, what does Washington gain? Nothing less than Brussels' full dependence, which proved elusive when Europe could split its interests between the east and west.

As for who possesses the technical ability to execute underwater pipeline sabotage, both Russia and the US do. Much has been made in the past of the potential for cutting undersea cables – defined as an act of war by UK defense chief Admiral Sir Tony Radakin. The US actually has a history in such operations, having tapped into undersea cables to spy on the Soviet Union in the 1970s Operation Ivy Bells, according to public records about Operation Ivy Bells. Washington also has sabotaged Soviet gas pipelines before, albeit indirectly – according to Thomas C. Reed, a former Air Force secretary who served on the National Security Council in 1982, when then-US President Ronald Reagan allegedly approved a plan for the CIA to sabotage components of a pipeline operated by the Soviet Union. The objective was to prevent Western Europe from importing natural gas from the Soviets. Sound familiar?

Time and inquiry will uncover the culprit eventually – if we're lucky. EU officials are vowing to get to the bottom of it. "All available information indicates leaks are the result of a deliberate act. Deliberate disruption of European energy infrastructure is utterly unacceptable and will be met with a robust and united response," Tweeted the bloc's chief diplomat, Josep Borrell. Perhaps investigators could pay a visit to Radoslaw Sikorski, European Parliament member and former Polish foreign minister, who tweeted a photo of the disaster aftermath along with the note, "Thank you, USA."
Ex-Polish FM deletes tweet implying US sabotage of gas pipeline – Polish MEP and former foreign minister Radoslaw Sikorski has deleted a tweet in which he thanked the United States for apparently blowing up Russia's Nord Stream gas pipelines. Sikorski still reckons the US had the "motive and the ability" to sabotage the lines.
But if it indeed turns out that Washington committed what some consider to be an act of war against Europe's economy, will Brussels have the heart to really confront it? Or will Brussels continue to find justifications to remain complicit in its own demise?

Source: RT – Who wins from demolishing the EU's gas lifelines?
---
DGTV: All Signs Of Nord Stream Pipeline SABOTAGE Lead Back To Ruthless Biden Regime! – Mike Adams
---
American General and Illuminati Member Albert Pike was fascinated by the idea of a one-world government and ultimately he became the head of this luciferian conspiracy. Between 1859 and 1871 he, Pike, worked out a military-blueprint for three world wars and various revolutions throughout the world which he considered would forward the conspiracy to its final stage in the 20th century… "World War III is to be fomented, using the so-called controversies; by the agents of the Illuminati operating under whatever new name; that are now being stored up between the political Zionists and the leaders of the Moslem world. That war is to be directed in such a manner that all of Islam and political Zionism (Israelis) will destroy each other while at the same time; the remaining nations, once more divided on this issue, will be forced to fight themselves into a state of complete exhaustion; physically, mentally, spiritually, and economically. – Myron Fagan, The Illuminati and The Council on Foreign Relations One-World-Government Conspiracy and The Protocols of the Learned Elders of Zion

REVELATION 16:12 – And the sixth angel poured out his vial upon the great River Euphrates; and the "water" thereof was dried up, that the way of the kings of the East (eastern block) might be prepared.
RELATED:
The War On Germany Just Entered Its Hot Phase
Explosions Rip Apart Russia's Nord Stream Pipelines