In the news –
On December 22, Russian President Vladimir Putin called the US Patriots an obsolete weapon and declared that Russia would be able to counter its force.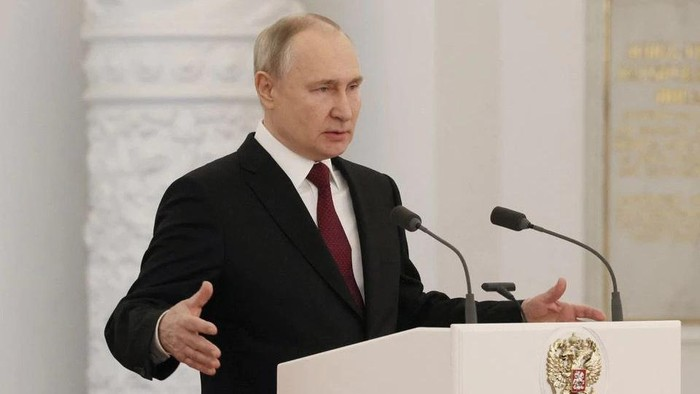 Russian President Vladimir Putin said that Russia wants an end to the war in Ukraine and that all armed conflicts end with diplomatic negotiations.
"Our goal is not to turn the flywheel of military conflict, but rather to end this war. We are striving for it and we will continue to strive," Putin told reporters.
"We will work hard to put an end to this, and the sooner the better, of course."
This appears to be the first time Putin has called the conflict a "war", as he usually refers to the 10-month war as a "special military operation".
At the same time, the Russian president emphasized that the Patriot air defense system that the US will deliver to Ukraine is an obsolete weapon system that Russia will be able to deal with.
Putin said the Patriot is "quite antiquated" and does not work like the Russian S-300 system.
"Okay, we'll take that into account and there will always be an antidote," he added.
The Russian president attributed the cancellation of the annual speech to Russia's Federal Assembly to the fact that it is difficult for him to record the results of the past few months and explain immediate future plans.
Source: War News 24/7 – Putin: "Patriots are an obsolete weapon system – We have the antidote"
(The S-300 is an older version of the S-400 and S-500 systems.)
DGTV – Are Russias S300 S400 Systems Really Better Than US Patriot System
Vladimir Putin Threatens To Destroy American Patriot Missile Systems Provided To Ukraine
By Tahir Qureshi
The Russian president made these remarks in response to a question on the visit of Ukraine President Volodymyr Zelensky to the United States and a subsequent agreement on supplying Patriot missile battery to Ukraine.
Russian President Vladimir Putin has threatened to "weed out" the Patriot air defence system the United States has said it would be providing to Kyiv (Ukraine) as the war between Russia and Ukraine goes on unabated. "It is said that the Patriot systems may be sent to Ukraine. Let them do it; we will weed out the Patriots too. And they will have to send something to replace them with or create new systems," President Putin told reporters adding that the deliveries would extend the fighting.
"We take this into account and count everything that is being sent there, how many systems there are in the depots, how many more they can manufacture and how fast, and if they can train the necessary personnel," added Putin.
This week, the Pentagon announced an additional $ 850 million of security assistance for Ukraine. The latest assistance included the Patriot Air Defence System, capable of bringing down cruise missiles, short-range ballistic missiles, and aircraft at a significantly higher ceiling.
Dismissing the American Patriot system as a pretty "old system", Putin said "it doesn't work like our S-300."
"Nevertheless, those who oppose us assume that these systems are defensive weapons. All right. We will just keep that in mind, and there is always an antidote. So those who are doing this, are doing it in vain: it just prolongs the conflict, and that's that," he added.
Over the war in Ukraine, Putin said Russia was aiming for a speedy end to the conflict and that fighting should end as soon as possible.
"In short, we will do our best to end this, and the sooner, the better, of course. As for what and how this is taking place, I have noted on numerous occasions that the intensification of the conflict will lead to unjustified losses," he added.
Source: India.com – Vladimir Putin Threatens To Destroy American Patriot Missile Systems Provided To Ukraine
Putin 100% Sure US-Supplied Patriot Systems Will Be Destroyed In Ukraine
by Tyler Durden
On Sunday statements Russian President Vladimir Putin has vowed to destroy the Patriot anti-air missile systems that the Biden White House pledged to supply Ukraine days ago.
He said that he's 100% certain that Russian forces will eradicate them when they appear inside Ukraine. "Of course, we'll take them out, 100%!" he emphasized in an interview with Rossiya-1 television on Sunday.
But he also noted that so far these systems are not in the hands of the Ukrainians. It could take months or even a year for the Patriots to actually become operational in Ukraine, given how complex they are and how many crew-members are needed to operate them.
There are roughly 90 soldiers in a Patriot battery, with each crewmember having to undergo extensive training. The Pentagon has indicated that Ukrainians could be trained out of a base in Germany, or there are reports even suggesting this could take place inside the United States.
Each missile fired from the Patriot system costs about $4 million, ranking it among the single-most expensive weapons provided to Ukraine thus far throughout the war.
However, Putin days ago dismissed its significance as a potential battlefield game-changer, saying "the Patriot is a fairly outdated system" and that an "antidote" to this weapon will be found.
Patriots have long been deployed in neighboring Poland, but Ukrainian leaders have been persistent in requesting them on their own soil amid a major uptick in recent Russian aerial attacks. 
The systems will mark the longest-range missiles sent to Ukraine thus far, and for this reason Washington was earlier reluctant, on fears that the precedent of longer-range and more advanced munitions only increases the chance of direct escalation between the US and Russia.
Source: ZeroHedge – Putin 100% Sure US-Supplied Patriot Systems Will Be Destroyed In Ukraine
What are the Patriot Missiles?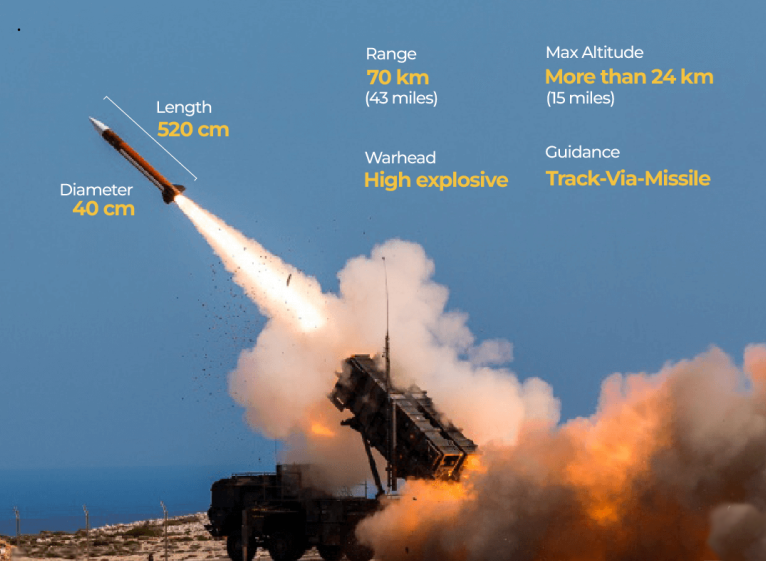 by Tara Copp
Patriot missile systems have long been a hot ticket item for the U.S. and allies in contested areas of the world as a coveted shield against incoming missiles. So it was a critical turning point when news broke this week that the U.S. has agreed to send a Patriot missile battery to Ukraine — something Ukrainian President Volodymyr Zelenskyy has sought for months to augment his country's air defenses.
The Patriot is a surface-to-air guided missile system that was first deployed in the 1980s and can target aircraft, cruise missiles and shorter-range ballistic missiles. Each Patriot battery consists of a truck-mounted launching system with eight launchers that can hold up to four missile interceptors each, a ground radar, a control station and a generator.
Over the years the Patriot system and missiles have been continually modified. The current interceptor missile for the Patriot system costs approximately $4 million per round and the launchers cost about $10 million each, CSIS reported in its July missile defense report. At that price, it's not cost effective or optimal to use the Patriot to shoot down the far smaller and dramatically cheaper Iranian drones that Russia has been buying and using in Ukraine.
"Firing a million-dollar missile at a $50,000 drone is a losing proposition," said Mark Cancian, a retired Marine Corps reserves colonel and senior adviser at CSIS.
A Patriot battery can need as many as 90 troops to operate and maintain it. A key hurdle will be training. U.S. troops will have to train Ukrainian forces on how to use and maintain the system.
There were also concerns that deployment of the system would provoke Russia, or risk that a missile fired could end up hitting inside Russia, which could further escalate the conflict.
Raytheon, which manufactures the Patriot, says it has been involved in 150 intercepts of ballistic missiles since 2015.
The success rate of the Patriot, however, has been repeatedly questioned.
Source: Forutne – Zelensky will finally receive Patriot missile systems from the U.S.—here is what they are and what they do
What is the S-300?
DGTV – What is the S-300? A Detailed Look
The Gibraltar Messenger continues to warn the world that God is helping Russia to punish The West for its UnGodly Behavior. Russia and China will continue to receive Divine assistance, while The West will continue to become defenceless. Gibraltar's Choices on War Strategies & God's Protection.
Related