1 – NATO doubles down: Highlights from the Munich Security Conference
From Russia Today (RT) – Ukraine dominated the annual gathering, with Western leaders pledging to do more to fight Russia.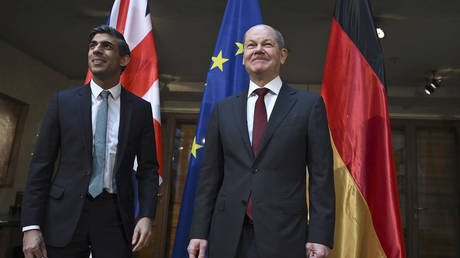 Rishi Sunak and Olaf Scholz pose for the media ahead of their bilateral meeting at the Munich Security Conference in Munich, Germany, February 18, 2023
Ahead of the first anniversary of Russia's military operation in Ukraine, Western leaders, diplomats, officials, and spies are gathered in Munich this weekend to discuss their ongoing efforts to prop up Kiev's military.
Running from Friday to Sunday, the Munich Security Conference is a global affair, attended by guests from more than 100 countries. However, this year's conference mostly focused on Ukraine, with President Vladimir Zelensky urging his Western backers to provide more "modern weapons," and the leaders of the UK, France, and Germany seemingly eager to meet his demands.
Sunak doubles down
DGTV – UKs Sunak calls on countries to doubledown on support for Ukraine
Speaking at the conference on Friday, British Prime Minister Rishi Sunak called on Western leaders to give Ukraine "advanced, NATO-standard capabilities." Now is the time to "double down" on military support for Kiev, he added, no matter the cost in "blood and treasure."
The UK is the largest supplier of military aid to Ukraine after the US, with London committing £2.3 billion ($2.77 billion) to Kiev's forces last year. In addition to training 20,000 Ukrainian soldiers and pilots this year, Sunak recently announced that the UK would send 14 Challenger 2 main battle tanks to Ukraine, along with the country's entire stock of AS90 artillery guns.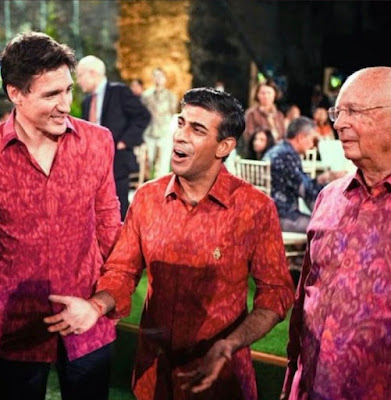 Russian President Vladimir Putin is "betting we will lose our nerve," Sunak said, promising that the UK would "prove him wrong" by increasing the supply of artillery ammunition, armored vehicles, and air defense systems. However, reports suggest that the flow of weapons to Ukraine has left British stockpiles depleted.
Germany takes the lead on tanks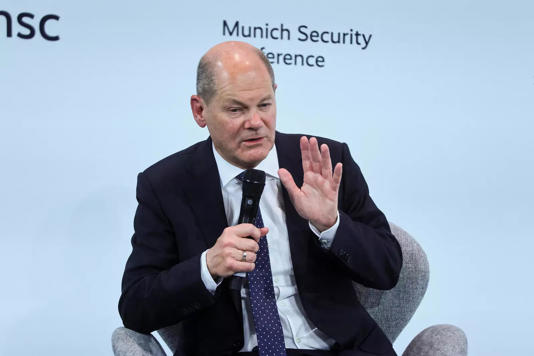 German Chancellor Olaf Scholz called on allies to send Ukraine Leopard 2 main battle tanks from their own stockpiles. Berlin has been "intensively campaigning" for this since it gave operators of the Leopards permission to export them to Ukraine last month, he claimed.
Scholz's position marks a dramatic turnaround, given that his government initially refused to authorize delivery of the tanks. Berlin relented in the face of a pressure campaign from its allies, but these allies have since tempered their enthusiasm. Denmark, Greece, Switzerland, and Turkey have outright refused to donate their Leopards, and Finland – which led the "free the Leopards" campaign to pressure Germany – only promised to train Ukrainian soldiers on the tanks.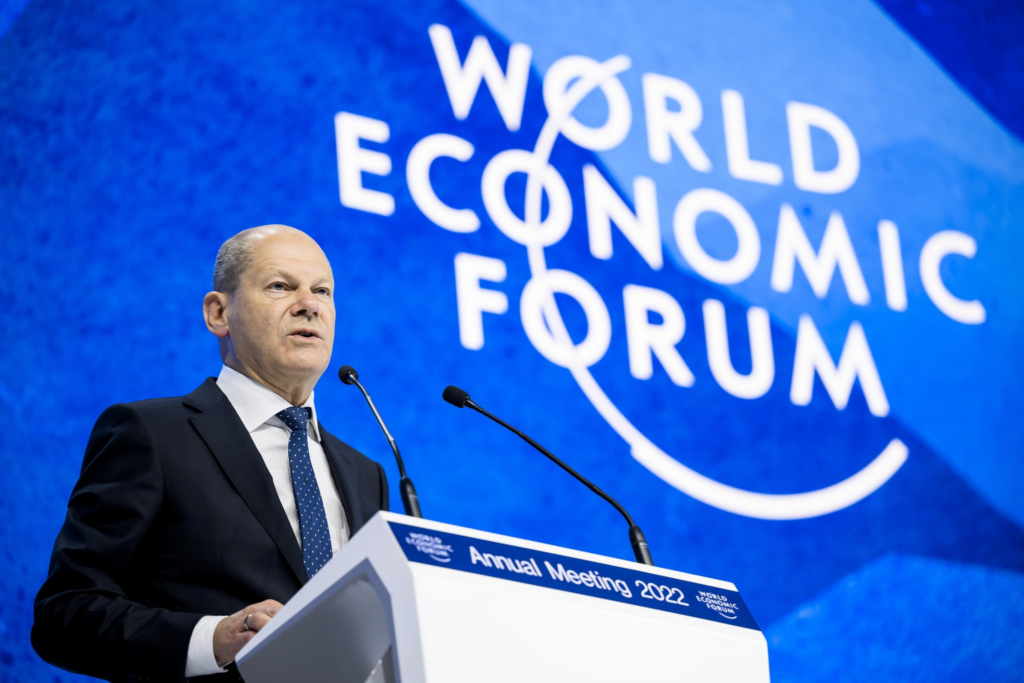 Canada, Norway, Portugal, and Poland are among the few other states that have agreed to supply Leopards, though German Defense Minister Boris Pistorius acknowledged this week that they had only assembled "half a battalion" so far.
Macron balks at 'regime change'
French President Emmanuel Macron declared on Friday that Paris does not seek "regime change" in Moscow, a position not shared by his allies in Kiev.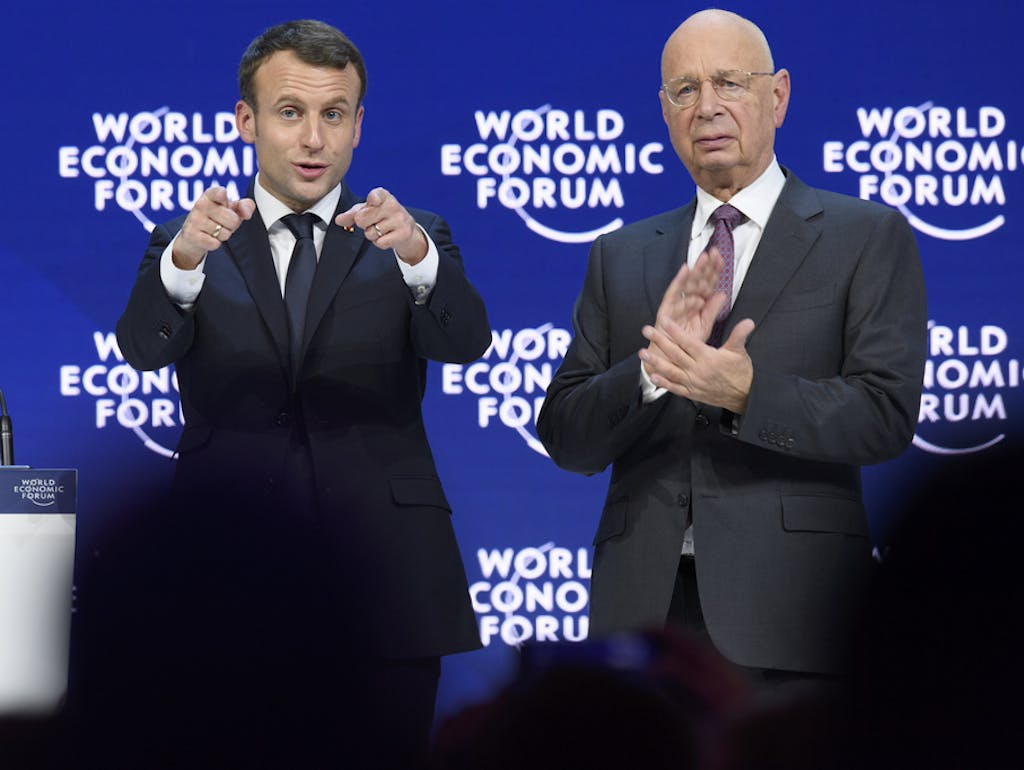 "When I hear a lot of people advocating for regime change, I would just ask them: for which change? Who's next? We experienced several times in the past decade a lot of regime change in a lot of countries. It's a total failure," Macron said.
Macron has maintained contact with Putin since the military operation in Ukraine began, and has cautioned the West against trying to force "humiliating" peace terms on Russia. However, he has continued to provide Kiev's forces with progressively heavier weapons, including infantry fighting vehicles and artillery guns.
Stoltenberg offers hope of NATO membership
Ukraine can join NATO, but only if it "prevails as a sovereign, independent state," Secretary General Jens Stoltenberg stated on Saturday.
This condition is in line with NATO's membership rules, and with the bloc's 2008 declaration that Ukraine and Georgia would become members at an undetermined point in the future.
In the meantime, Stoltenberg pledged to continue funneling military aid to Kiev, arguing that while this support "risks triggering escalation," the "biggest risk of all is if Putin wins."
Russia has repeatedly warned that Western military aid to Ukraine will only prolong the conflict without changing its outcome. In a social media post on Saturday, former Russian President Dmitry Medvedev wrote that Stoltenberg's statement shows his "hate and fear," as well as his willingness to risk "a third world war."
Blinken and Beijing go head-to-head
US Secretary of State Antony Blinken and Vice President Kamala Harris are expected to meet Chinese Foreign Minister Wang Yi this weekend. The meeting will be the first face-to-face encounter since the US shot down an alleged "Chinese surveillance balloon" earlier this month.
China insisted that the craft was a "civilian airship" and condemned Washington for "overreacting" by sanctioning six Chinese companies. Beijing also accused the US of sending its own surveillance balloons into Chinese airspace.
The meeting also comes at a time of increased tension between the rival superpowers, with the US reportedly sending a top military official to Taiwan on Friday.
---
2 – Hungary's Orban Says Europe May End Up Sending Troops to Ukraine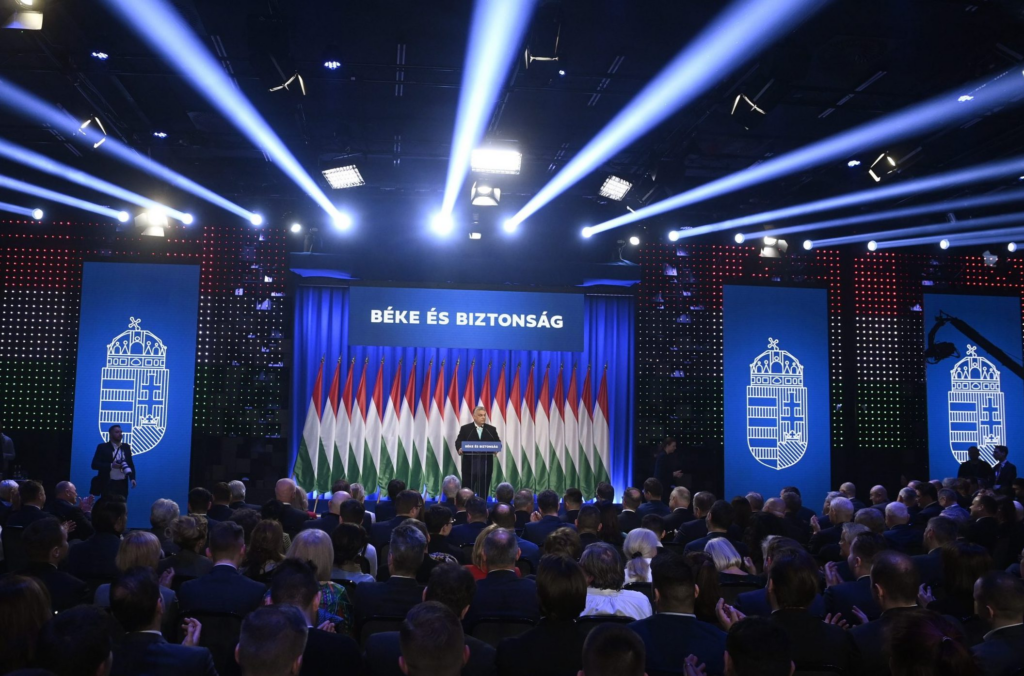 From UrduPoint News / Sputnik – 18th February, 2023, BUDAPEST – Hungarian Prime Minister Viktor Orban cautioned Europe on Saturday that it could sleepwalk into a direct armed confrontation with Russia by sending increasingly deadly weapons to Ukraine.
In his state-of-the-nation address, the Hungarian leader said that Germany started off by sending helmets to Ukraine and was already mustering tank battalions and talking about fighter jets.
Europe is drifting towards war. It is balancing on a narrow plank. Indeed its countries are already indirectly at war with Russia. If you supply weapons, if you provide the satellite information for military action, if you train the soldiers of one of the belligerents, if you finance the entire state apparatus of one of the belligerents and impose sanctions on the other, then, no matter what you say, you are at war – indirectly for the time being. The risk of being drawn in is now chronic. It started with helmets, it has continued with the delivery of non-lethal equipment, we are now seeing tanks being sent, fighter planes are on the agenda, and soon we will hear about so-called "peacekeeping troops". It reminds one of sleepwalkers on a roof. We also need to understand how the pro-war people succumbed to somnambulism and how they ended up on the rooftops. Despite all our differences of opinion, we understand our Polish and Baltic friends: their history explains a great deal. But the others?
Hungary has been providing Ukrainians with humanitarian assistance since the start of the conflict last February but has repeatedly refused to give it weapons.
"The Hungarian government does not share the view that Russia poses a threat to Hungary and the rest of Europe."
Landlocked Hungary is heavily reliant on Russian natural gas and crude oil imports, and Russian energy giant Rosatom is building a nuclear plant in the country based on a 2014 contract.
When we talk about nuclear arms, the war in Ukraine has neither increased nor decreased the threat that they could be used," he argued.
"Ukrainians are trying to convince Europe that Russians will not stop until they are on the Atlantic coast but… the world can see that the Russian army is not in a position and won't be any time soon to attack NATO," he said.
Viktor Orbán said if 2022 was the most difficult year, then 2023 will be the most dangerous year since the fall of communism. The Prime Minister stressed that there are two new dangers lurking ahead: war and inflation. These must be overcome. "We would like to put an end to war, but this is beyond our league. We must stay out of the Russia-Ukraine war! It will not be easy" – said the prime minister.
The conflict in Ukraine needs to end at the negotiating table and the longer it takes for Russians and Americans to reach a negotiated solution the higher the price of peace will be, the prime minister said.
Nationalist Orban, who was reelected in 2022 for a fourth consecutive term, reiterated that being a NATO member was "vital" for Hungary, but said his government would not send arms to Ukraine or sever its economic relations with Moscow.
Orban also suggested that it would be wrong for Hungary to put Ukraine's interests above those of its own people. Ditching Russian oil, gas and nuclear fuel would hurt the national economy. Budapest's opposition to sanctions on Russia make it stand out in Europe, he said, but the majority of countries beyond the EU share its reluctance.
Can Hungary afford to remain on the side of peace in opposition to all of its current allies? Of course we can, he replied. But is it right? This is the only right thing to do, Mr Orbán said, and then he stressed that we must let the Ukrainian refugees in, which is the imperative of basic humanity. But also emphasized that in his view the clash that we are seeing is not between the armies of good and evil, but two Slavic countries that are fighting a war. "This is not our war. It would not be morally right to put the interests of Ukraine before those of Hungary", the Prime Minister stressed.
Orban, who last met Russian President Vladimir Putin just three weeks before Russia invaded Ukraine on Feb. 24, 2022, projected that the war could drag on for years.
Sources:
• Visegard Post: Transcript – Prime Minister Viktor Orbán's "State of the Nation" address, February 2023
• Hungary Today – Viktor Orbán Holds State of the Nation Address
• UrdoPoint News/Sputnik – Hungary's Orban Says Europe May End Up Sending Troops to Ukraine
• National Post – Hungary's Orban says Europe 'drifting into' Ukraine war
---
3 – NATO Preparing for World War III
Perhaps NATO is starting to wake up. They now realize that they may have to wage war on two fronts simultaneously. NATO is considering what they call a defensive move which is an "Article 5 conflict" but also an "out-of-area" battle. This is showing that NATO is no longer what it was supposed to have been – the defense of Europe against a Soviet invasion that never took place. The "out-of-area" is none other than China invading Taiwan. NATO is simply usurping power that it was never authorized to carry out. This, Article 5 event is an attack on a NATO member, whereas the "out-of-area" is a non-NATO member.
Clearly, we are witnessing how once power is taken, it is always abused. NATO has always billed itself as a "defensive alliance" but it has embarked on an offensive posture with Ukraine and now even Taiwan. Don't forget, NATO joined the hostilities in Yugoslavia during the 1990s and again with Libya in 2011. Many have viewed that NATO has been usurped by the American Neocons to further their agenda of manipulating US foreign policy. That is becoming self-evident by even considering war with China and Russia.
All our sources confirm that the US has demanded that Brussels increase its defense expenditures. Everyone is expected to chip in 2% of GDP – ASAP. The US is now also expecting that it will have to fight on two fronts against both China and Russia. The Neocons are demanding higher Pentagon budgets now. They simply want war and we have no right to vote on any of this confirming once again, we do not live in a democracy, but in a dictatorship masquerading as a republic.
You NEVER go to war without weighing the gains against the losses. What is taking place is the very same bankers that tried to take over Russia I wrote about in the 2000 Plot to Seize Russia, are back after 23 years and they are pleading to wage war and are licking their lips once again at seizing all the natural resources of Russia from gold and diamonds, to energy and uranium. The problem, they may not survive their own greed this time.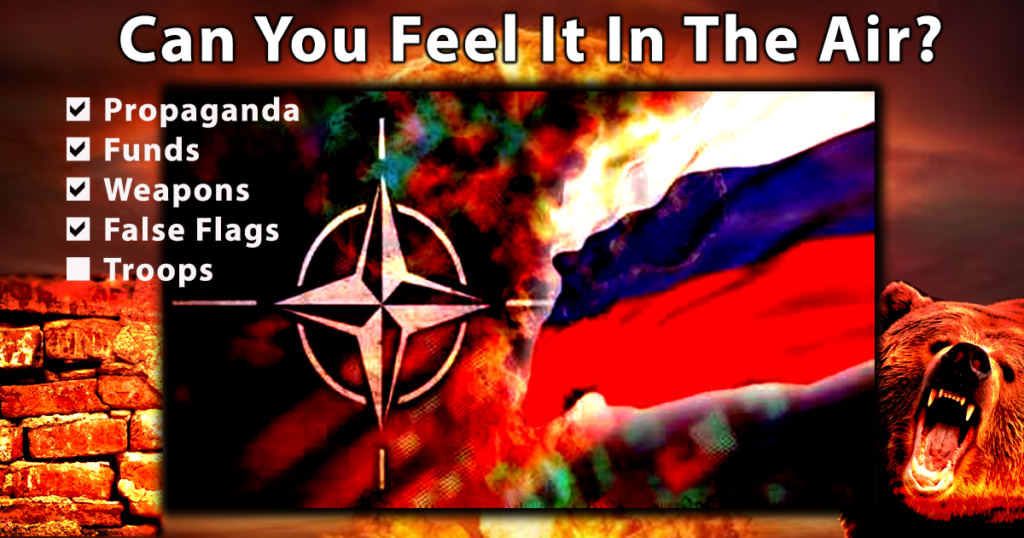 WW3 In Prophecy – Rev. 16:12 And the sixth angel poured out his vial upon the great River Euphrates; and the "water" (Rev. 17:15) thereof was dried up, that the way of the kings of the East (eastern block – the U.S.S.R. and China re-united) might be prepared.
16:13 And I saw three unclean spirits like frogs [come] out of the mouth of the dragon, and out of the mouth of the beast, and out of the mouth of the false prophet.
16:14 For they are the spirits of devils, working miracles, [which] go forth unto the kings of the Earth and of the WHOLE WORLD, to gather them to The Battle of that Great Day of God Almighty.
The three frogs represent the three financial centers of the world – The Cities of London, Washington DC, and Vatican City.
Ezekiel 13 (extract)
Because the "foolish prophets" (politicians) have seduced My people, saying peace; and there was NO peace and one built a wall (N.A.T.O. and U.N.O.) and others daubed it with untempered mortar (non-hardening / useless cement), say to them that it shall FALL.