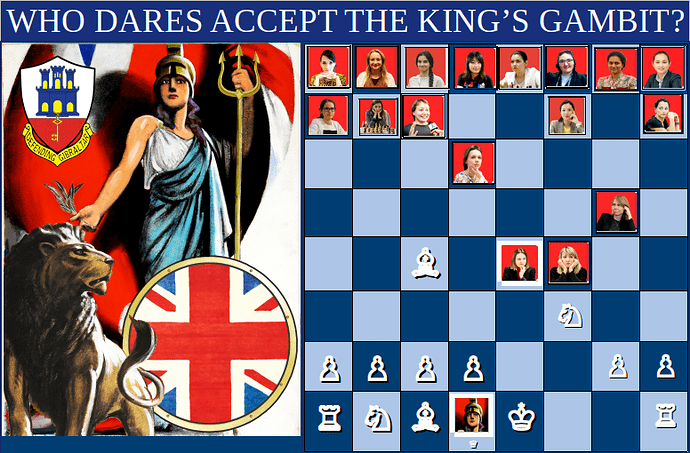 Dear David,

Following your appearance at the Women's Grand Prix Chess on Sunday, I thought your opening move for Anna Muzychuk, as white, was an excellent choice.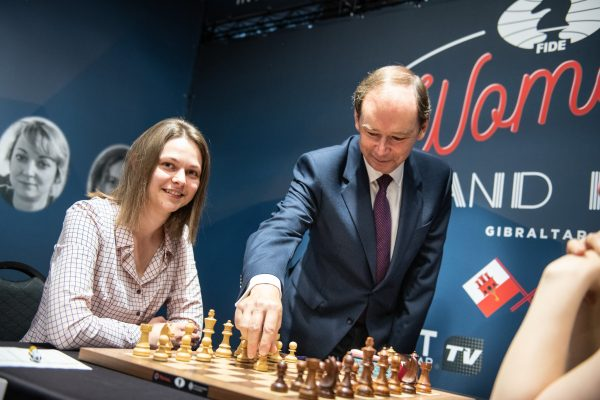 Afterwards, I watched with interest the recording of your interaction with joint presenter Fiona Steil Antoni.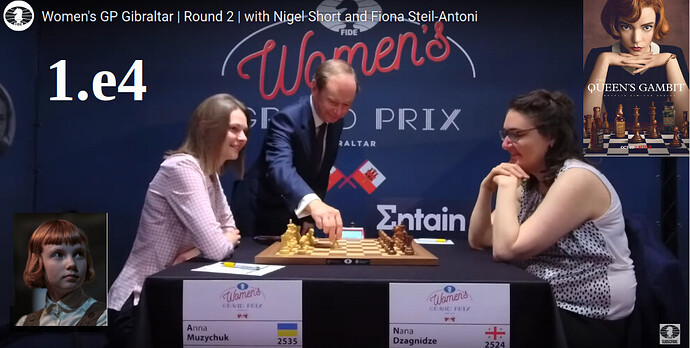 Accordingly, following our brief conversation outside the Caleta Hotel, a follow-up letter has been compiled for you, given The Rock is steeped in ancient history, linked to Britannia, and chess, going back nearly 2,600 years. For that reason, I have entitled my open letter as He Who Dares Accept The King's Gambit.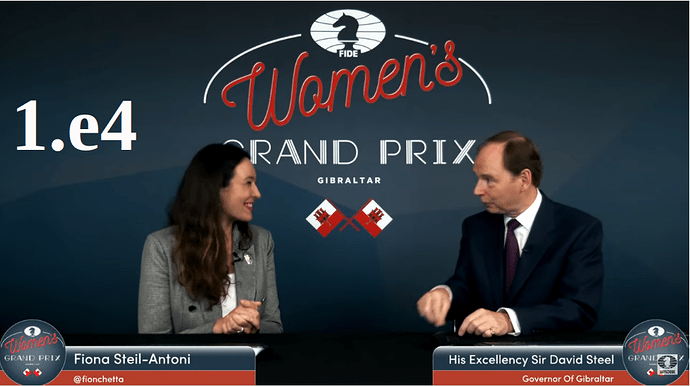 I hope your quip about not seeing bottles of vodka, and sedatives around the Caleta Hotel, made the Muzychuk's chuckle, and I note the chuckle sisters Anna and Mariya both had wins yesterday.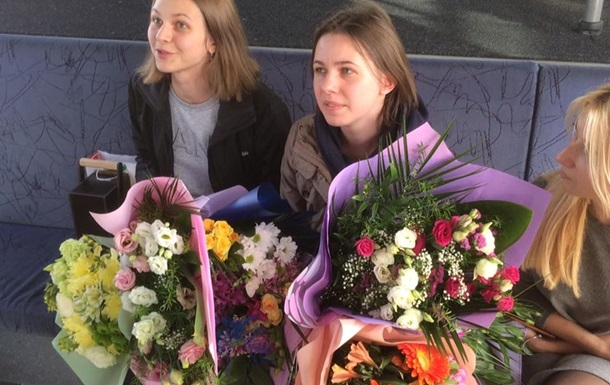 A word to the wise though, I'm not sure Vice-President of [FIDE], Nigel Short, would necessarily endorse the notion of the Vice-Admiral betting on "the ladies" in chess.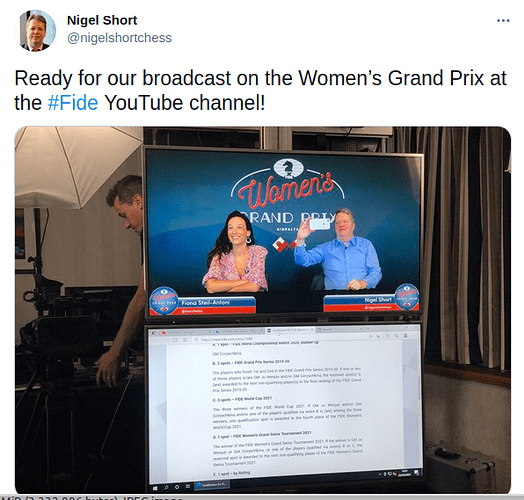 That said, whenever gambling with money is at stake, we note in particular that the Government of Gibraltar, seldom if ever falls short on that particular score.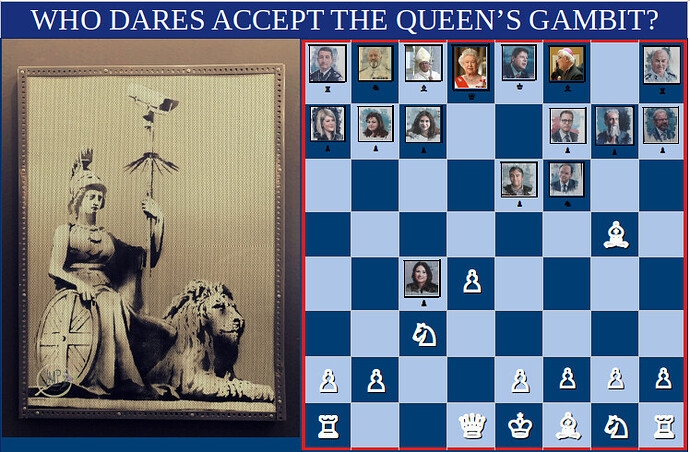 Given your Royal Navy background, my special message, as delivered to you last Sunday, about Gibraltar, Britannia, and the ancient art of chess-play, carries with it strategic military intelligence of an important kind.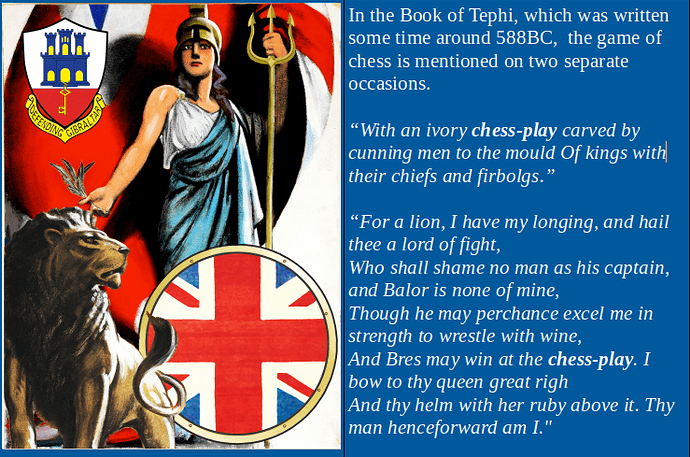 For different reasons, Britannia's connection with chess, and Gibraltar, ought to resonate well with Stuart Conquest, as well as you.

Stuart's main conquest at chess-play, took place in Liverpool and came at the hands of ARKELL in 2008. Stuart became British Champion at St. George's Hall. St. George"s Hall is overlooked by a statue of the queen of Gibraltar with Melcarth's Trident obtained from the seas around Gibraltar.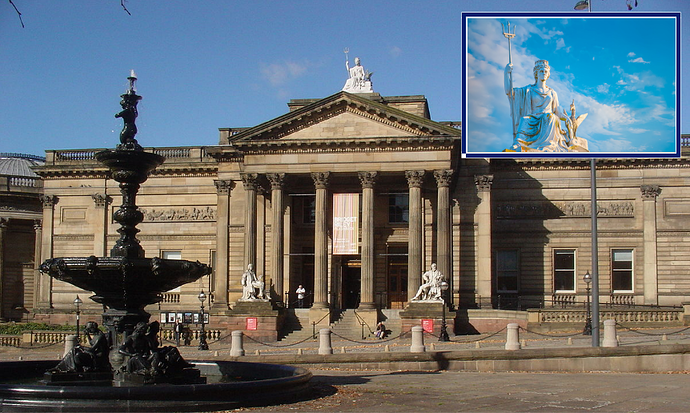 Perhaps Former Royal Gibraltar Police Commissioner Ian McGrail might have even approved of the St. George's Hall venue?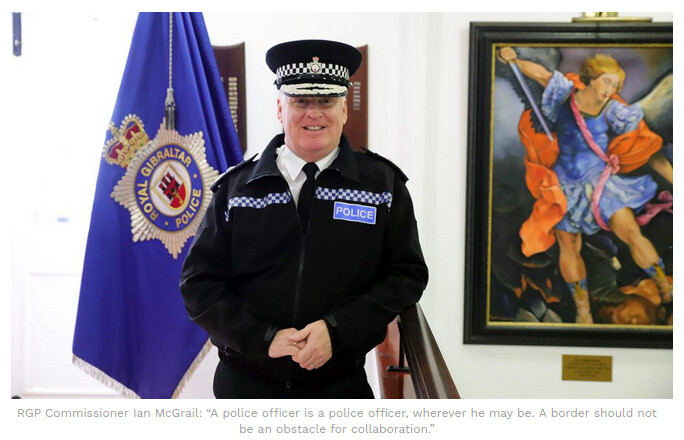 So who was Britannia, whose ancient autiobiography mentions chess, and features Gibraltar, so prominently?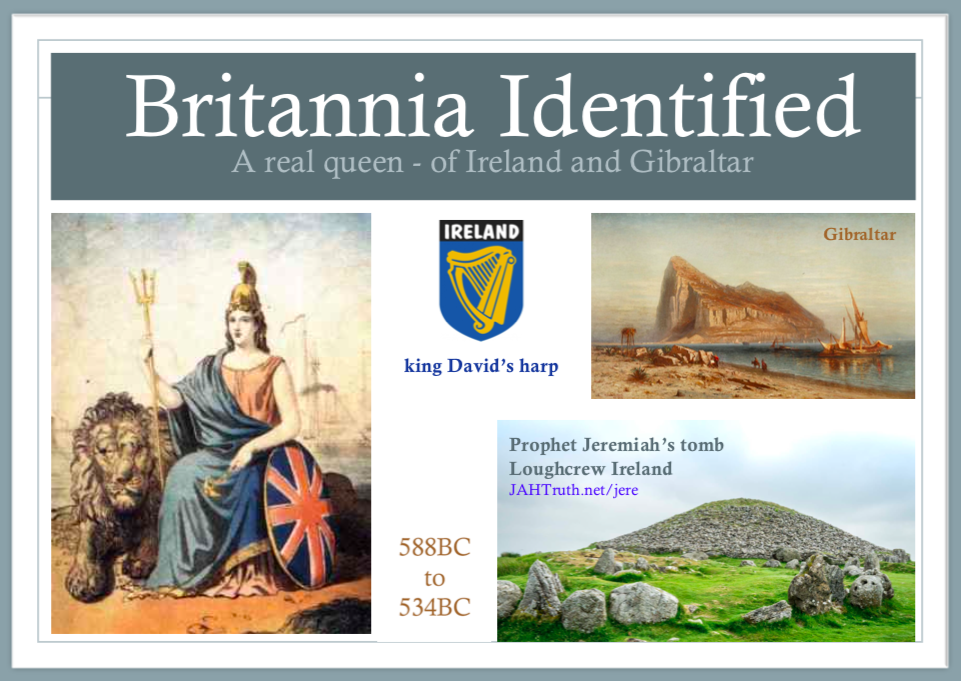 Image from – Britannia Identified: A real queen – of Ireland and Gibraltar
Did you know, contrary to popular belief, a chess festival actually went ahead in Gibraltar in January 2021, in spite of Government lock-down measures?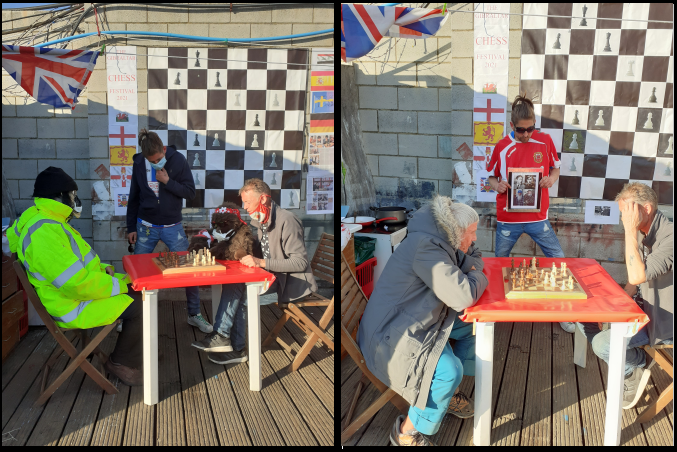 Did you also know that there is a local chess club in Gibraltar. It's ideal for promising players like yourself! Age is no barrier, trust me.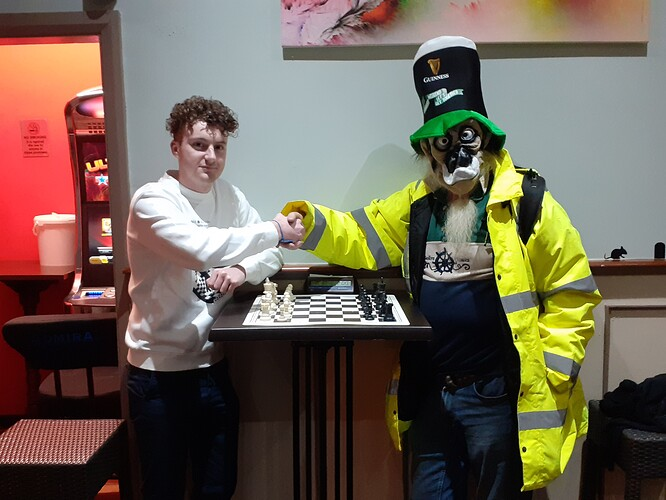 Returning to the current tournament, my favourite moment was when Kateryna Lagno was interviewed. Kateryna gave refreshingly honest heartfelt answers about lock-down and that resonates well with the Cathartic Monkey, over and above the chess.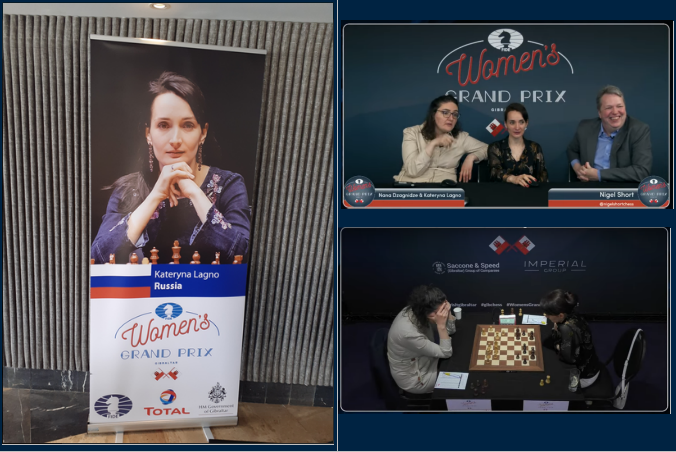 Finally, returning to the main purpose of my open article, will you accept the King's Gambit please? Will you meet up with me, as you previously indicated you would do, please? That was in your letter to me dated 1st April 2021. Or was that just an April Fool's joke, like you having a bet on Anna?

With my warmest regards and all good wishes.

Anthony Farrell

The Cathartic Monkey from Sheffield

P.S. In the 2020 festival at The Caleta Hotel, to my surprise, my good neighbours Johnny and Tracy, breached the Russian security. They took a sneaky snapshot selfie with former world chess champion Anatoly Karpov in the frame. I trust they won't get into trouble.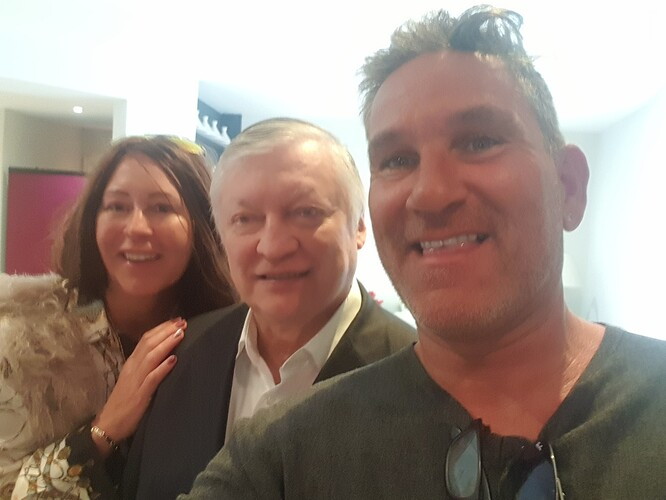 To Russia With Love! Johnny and Tracy xx

P.P.S.

The Book of Teia Tephi can be read here via the link below:

The Book of Teia Tephi
---
This post is an adaption of Tony Farrell's post on Defending-Gibraltar.net (26 May 2021).