FORMER HIGH COURT JUDGE OPENSHAW & FAR MORE IMPORTANT MATTERS
---
Dear David,

I refer to your email of 19th April 2022 in response to The Openshaw Report. While noting our starkly contrasting viewpoints over the former High Court Judge, suffice to say, I still stand by my report. Also, despite your suggestion, I feel no particular compulsion to personally write to the Chief Justice of England and Wales, given any remaining respect for the integrity of The British Judicial System vanished after writing to The Director of Public Prosecutions Max Hill over the disgraceful Hillsborough cover-up. While not fully understanding your own pessimism about the prospects of "good" coming from any future meeting between us, respectfully, I suggest that purely on the basis of being one of three of The Lord's disciples here, there really ought to be far more important matters to discuss, over and above the integrity of a former UK High Court Judge.

The Lord, Who is the ultimate judge, upon initially learning of your letter of 1st April 2021, specifically hinted at me bringing to your attention, the prophecies of Nostradamus, insofar as a proportion of them relate directly to Christ, and The British Israelite Throne. Accordingly, attached with the letter in Appendix A, are relevant extracted prophecies which respectfully ought to be of real interest to not just you, but also to Elizabeth too. In your initial letter, you gave me the distinct impression that you were keen to learn more about The Gibraltar Messenger, especially after you confirmed receipt of my extensive dossier.

You may recall that we did have two very brief and friendly impromptu encounters around that time. One was about The Coronation Stone, which occurred outside the Anglican Cathedral, after a Sunday Service held on 11th April 2021.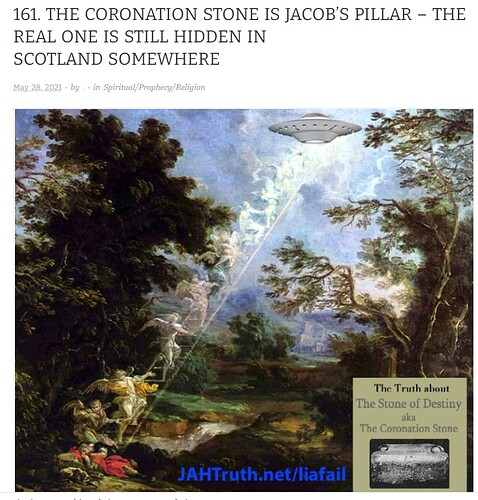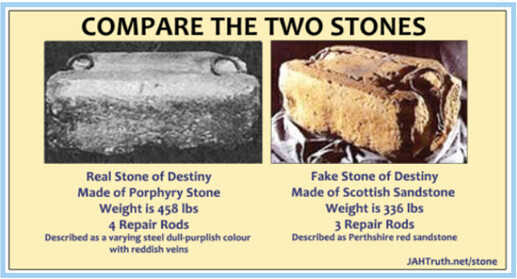 The other was about chess and Teia Tephi, a.k.a. Britannia, outside The Caleta Hotel, the home of women's chess in May 2021.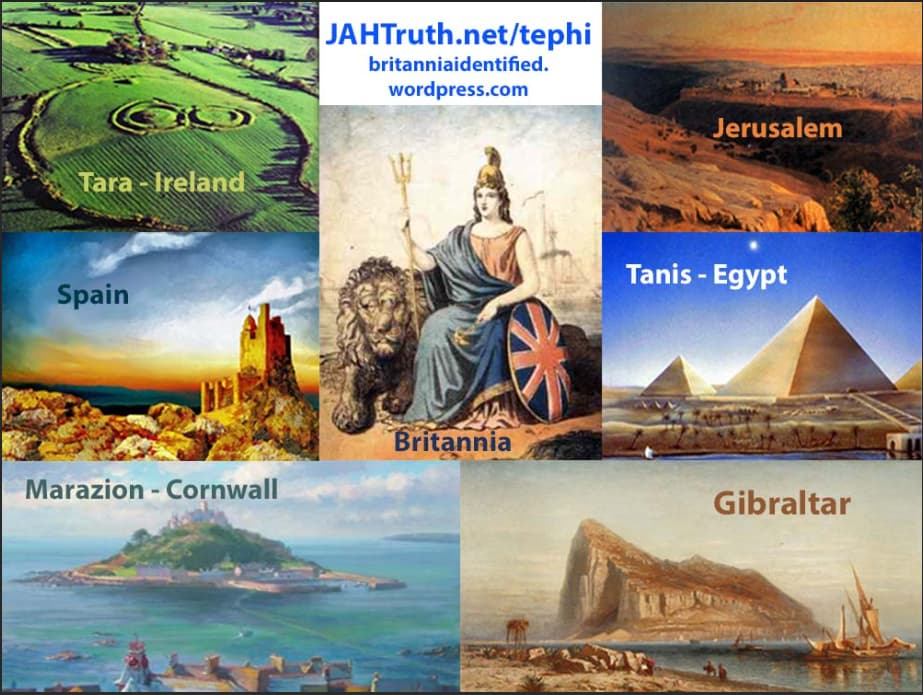 This brings me nicely onto something astonishing which Elizabeth's great-great grandmother Victoria is purported to have said about The Lord in His Second Coming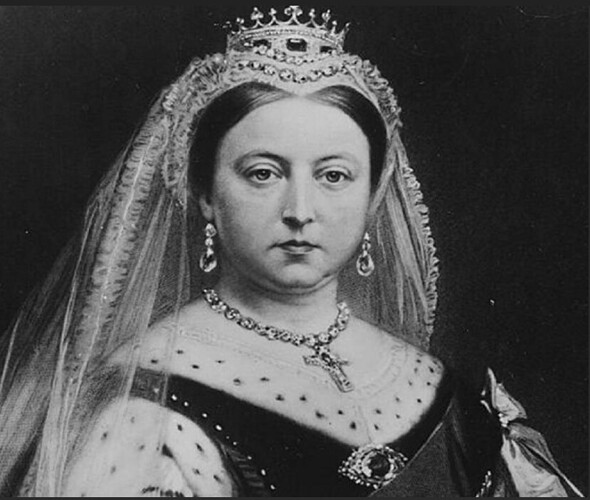 Oh! I should so love to lay my crown at His feet.

ONE of the chaplains of her late Majesty, Queen Victoria, had been preaching on the Second Coming of the Lord, and afterward, in conversation with the preacher, the Queen exclaimed:

"Oh! how I wish that the Lord would come in my lifetime!"

" Why," asked the chaplain," does your Majesty feel this very earnest desire?"

The Queen replied with quivering lips, and her whole countenance lighted up by deep emotion –

*I should so love to lay my crown at His feet."

With respect, the $64,000 question, I might respectfully ask for you, in your capacity as ambassador for Elizabeth, would go something like this:

"Does Elizabeth likewise feel the same as her great-great grandmother did, towards the Second Coming of The Lord?"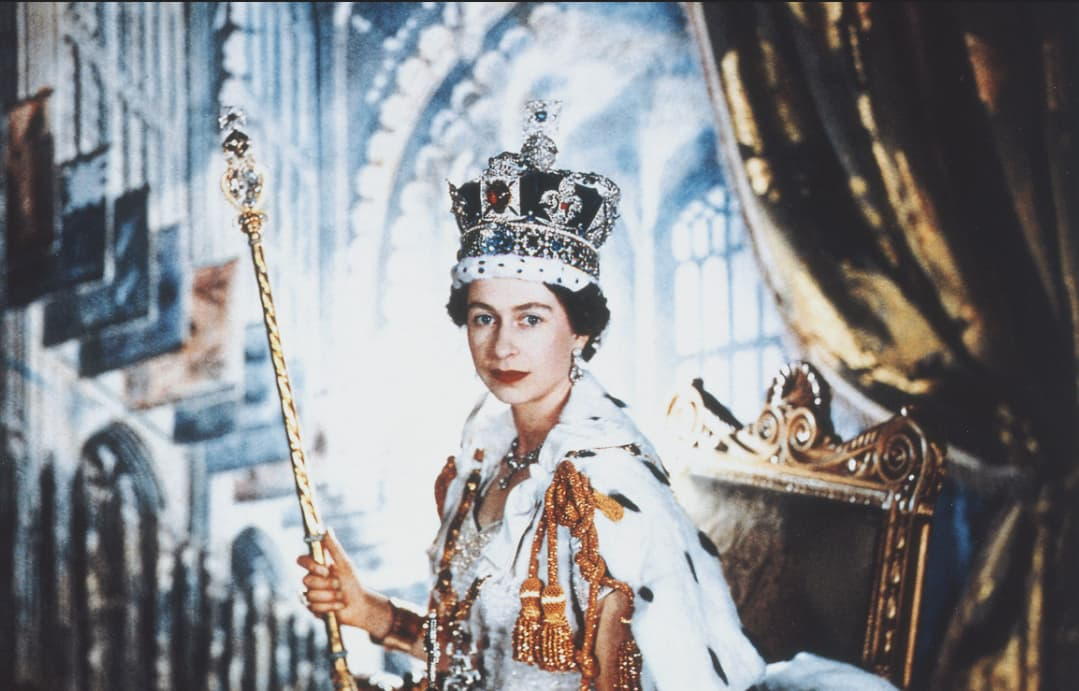 My co-worker Peter, who also resides here, and would also like to be in on our meeting if it proceeds, informed me recently that Queen Victoria had a family tree made, which dates back to King David, which may still hang in Windsor castle. You may have seen it, and the details of it are replicated below and overleaf, and in addition we highly recommend that you read the following article about The Final Overturn of The Stone / Throne and The British Monarchy.

Christmas Day – The Final Overturn of The Stone / Throne and British Monarchy | Time To Think (wordpress.com)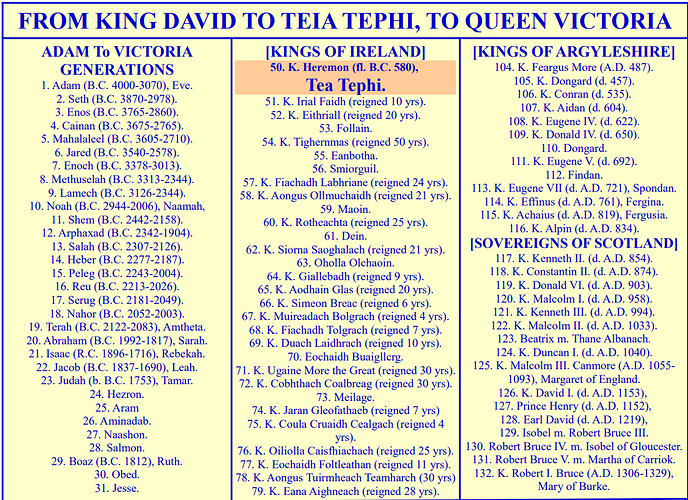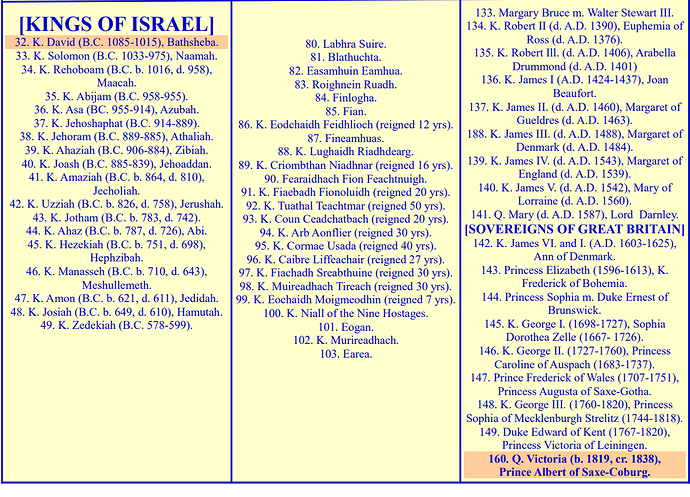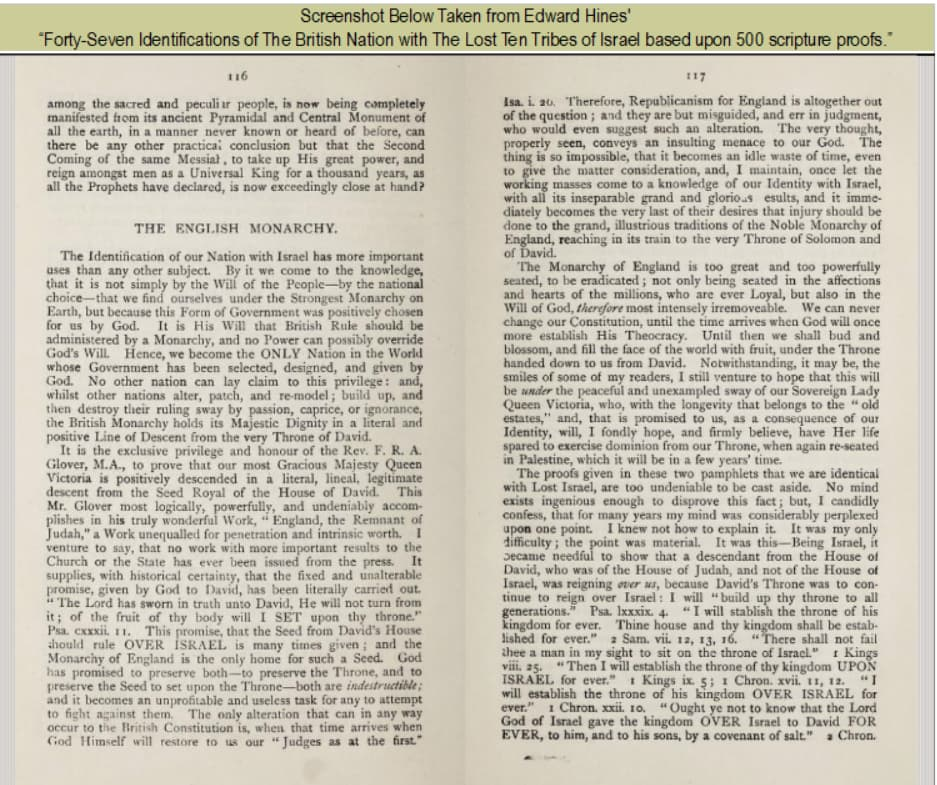 In stark contrast to your highly entertaining and light-hearted 1.e4 (1.P-K4) chess interview with Fiona Steil-Antoni last year, your far more recent VIEWPOINT interview with Jonathan "The Staid" Scott from the GBC, has caught our attention, especially with your one-sided take on the war between Ukraine and Russia; and your reference to FOUR DIMENSIONAL CHESS.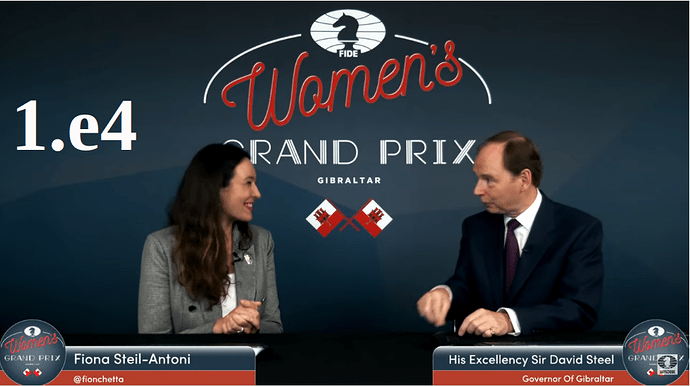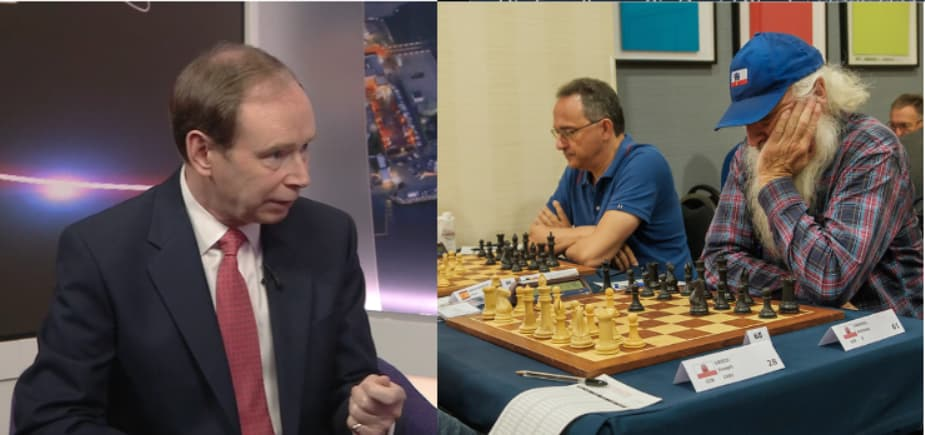 As such, I feel it is incumbent upon me to alert you to the fact that, delightful as the Ukrainian Muzychuk sisters are, Gibraltar should not be taking sides against Russia. Ask former world chess champion Anatoly Karpov, who came to The Rock in 2020. Unwittingly or otherwise, your messages within the GBC, showed you naively peddling one-sided Globalist state-sponsored mainstream media propaganda. For me, it was astonishing. There are two sides to every story and given your commentary, little wonder that you looked anything but a happy man at the end of your interview. Next time, if there is a next time, before commentating about Ukraine, in front of the people of Gibraltar, you would do well to familiarise yourself with Christ's Defending Gibraltar forum, and the four-fold article compilation below.

Media Misinformation About Russia and Ukraine – Defending Gibraltar / WW3 – Defending Gibraltar (defending-gibraltar.net)

The Man Who Sold Ukraine, by Mike Whitney – The Unz Review

Armageddon: China, Russia and Syria – Prophecy Unfolding – Defending Gibraltar / WW3 – Defending Gibraltar (defending-gibraltar.net)

World War 3 – News and Reports – Defending Gibraltar / WW3 – Defending Gibraltar (defending-gibraltar.net)

Absent from your interview with Jonathan was any mention of your spiritual beliefs, yet on several occasions, I have not failed to notice you in prayerful thought sat within the pews of the Anglican Cathedral. Therefore, at the risk of further exasperating the members of the Peter Openshaw fan club, I want to end this letter with reference to the interesting work of a former Anglican Bishop from Liverpool.

THE PATRONISING DISPOSITION OF UNACCOUNTABLE POWER

On 1st November 2017, Bishop James Jones' Hillsborough Panel Report was published for the then Prime Minister Theresa May. The former Anglican Bishop of Liverpool wrote the following:

Point of learning 6 – Hillsborough, the 'touchstone'

"On police ethics and ethos, I would echo the words of Theresa May, who as Home Secretary told the 2016 Police Federation Conference to:

'Remember Hillsborough. Let it be a touchstone for everything you do. Never forget that those who died in that disaster or the 27 years of hurt endured by their families and loved ones.

Let the hostility, the obfuscation and the attempts to blame the fans serve as a reminder of the need for change. Make sure your institutions, whose job it is to protect the public, never again fail to put the public first. And put professionalism and integrity at the heart of every decision, every interaction, and every dealing with the public you have.'

How did The Baron of Malton's man's Peter Openshaw perform in Preston against the former Liverpool bishop's above point of learning, I ask myself.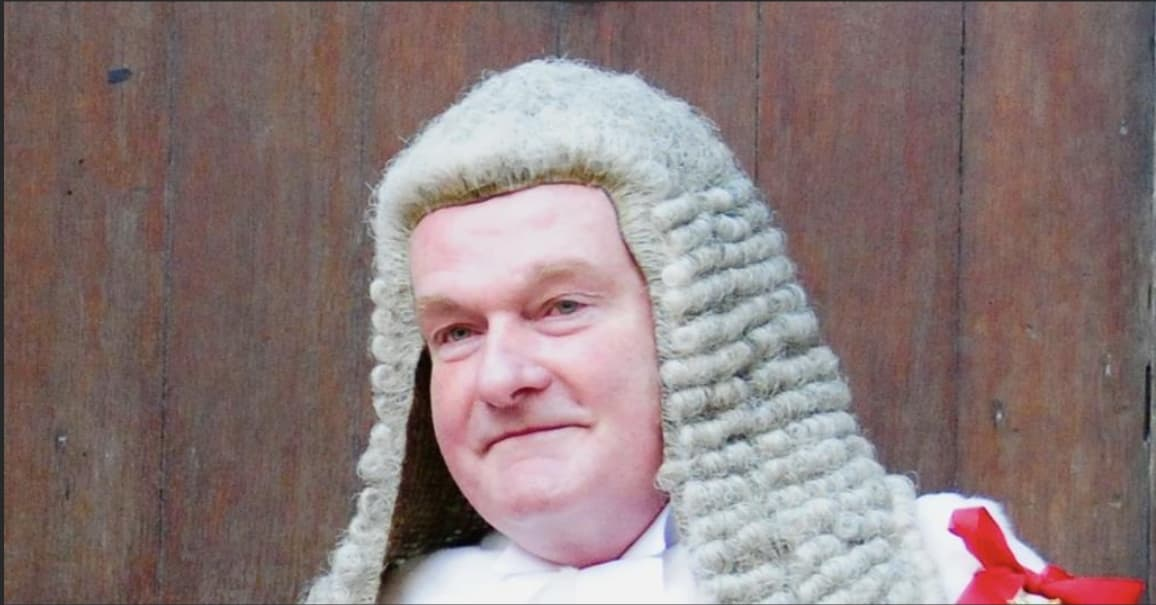 As mentioned earlier in this report, it was on 11th April 2021, inside the grounds of The Anglican Cathedral here in Gibraltar that we first met each other. You may recall that I reminded you that the date represented the 70th anniversary of when four Scottish Nationalists in Arbroath Abbey, handed in a fake Stone of Destiny to the English, so that Elizabeth and her established order would in an effort to save face, dupe the British public and the world at large, by pretending it was The Real Coronation Stone, when it wasn't.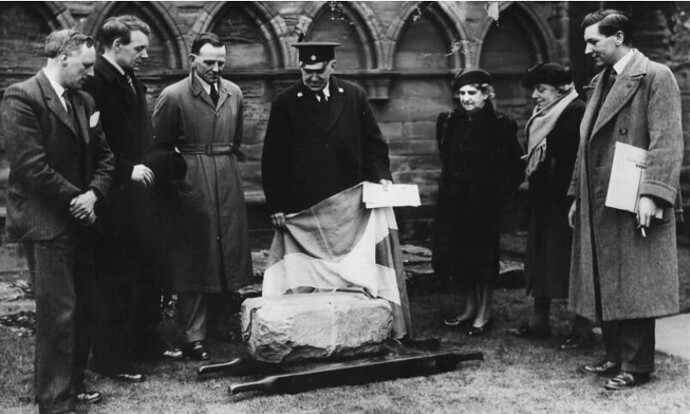 The date of 11th April 1951, marked the start of Elizabeth's egregious deception, and whether you are comfortable with that fact or not, it will become a date etched in infamy, whenever the British people look back in anger and remember the current monarch's reign.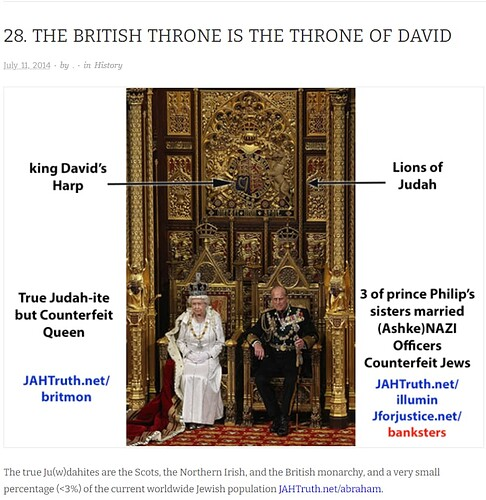 Throughout the Hillsborough Independent Panel's existence, the chair Bishop James Jones' made a prayerful play before the camera, with regular reference to Jesus' parable from the Gospel of Luke.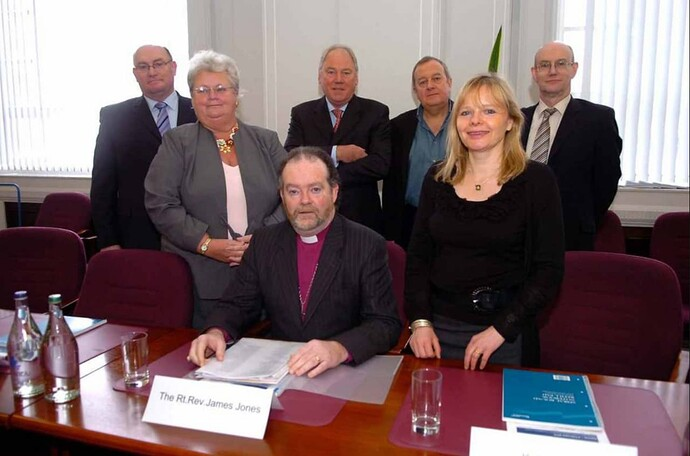 It is often referred to as The Parable of The Unjust Judge. It is a prophetic parable, not just for the world today, but arguably for us. and your ongoing indecisiveness over whether to meet with The Gibraltar Messenger's Disciples, or not.

The Gospel of Luke
18:1 And he spoke a parable unto them [to this end], that men ought always to pray, and not to faint;
18:2 Saying, There was in a city a judge, which feared not God, neither regarded man:
18:3 And there was a widow in that city; and she came unto him, saying, Avenge me of mine adversary.
18:4 And he would not for a while: but afterward he said within himself, Though I fear not God, nor regard man;
18:5 Yet because this widow troubleth me, I will avenge her, lest by her continual coming she weary me.
18:6 And the Lord said, Hear what the unjust judge saith.
18:7 And shall not God avenge His own Elect, which cry day and night unto Him, though He bear long with them?
18:8 I tell you that He will avenge them speedily. Nevertheless when the Son of Man cometh, shall he find Faith on the Earth?

The unjust judge referred to allegorically is the British Judicial System, run as it is from Westminster, incorporating as it does amongst others, judges from Malton and Preston. Crucially, The Son of Man, referred to in verse 8 of the above parable, is none other than Muad'Dib, The Gibraltar Messenger, a.k.a. Christ in His Second Coming, and with respect, Vice Admiral Sir David Steel, Lay Cannon Sir Peter Openshaw, Baron Burnett of Malton, and even Elizabeth Battenberg herself, all better start to believe it before it's too late.

A.Farrell
Tony Farrell /Enclosed

PS. As The Lord points out in His Little Book, "The Way home or face The Fire", a copy of which will be enclosed with this letter, "None of us get to mark our own score-sheet!"

PPS. In your viewpoint interview with Jonathan, you spoke of Commissioner Richard Ullger and the RGP, and so without prejudice, I thought as a Disciple of The Gibraltar Messenger, that I would enclose Christ's recent letter to The Commissioner, for your information.

Letter to Commissioner of Police Richard Ullger

PPPS. Likewise in the same GBC interview, your unadulterated promotion of the fourth Pfizer jab smacks of you pandering to Fabian Picardo and his beloved globalist's depopulation agenda, when you would be far better off following the advice of The Lord, in His Letter to the people of Gibraltar entitled 'Life or Death: Pharmaceutical "Plandemic" Poisonous Vaccines, or the Healing of the Holy Spirit – Your choice'.

Life or Death: Pharmaceutical "Plandemic" Poisonous Vaccines, or the Healing of the Holy Spirit – Your choice

Life or Death-Vaccines or Holy Spirit.pdf
---
This is an adaption of Tony Farrell's post on Defending-Gibraltar.net (2 May 2022).

The Prophecies of Nostradamus related to Christ and Elizabeth 2 were included in Tony Farrell's post are from: The Prophecies of Nostradamus about Inis Fail (Ireland), The Lia Fail (Stone of Destiny) and The Ark of The Covenant.