This article, written by my friend Tony Rooke, was featured in the February 2023 edition of The Light Paper.
Reasonable cause to suspect it was a 'false flag' attack
by Tony Rooke
WHEN an operative at the UK's National Anti-Terror Hotline tells you that you have got reasonable cause to suspect that this country's biggest terror attack – 7/7 – was an inside job, then it is time to rethink your tax affairs.
On August 9 of last year, that's exactly what I was told after I called the national hotline where you are supposed to report concerns over that kind of thing. I had been making a film about my current court battle with Chichester District Council, which, every year, had sent some of my council tax to the Consolidated Fund of Her Majesty's Treasury.
That money is then disseminated to, amongst others, our security services; the very same services which, on May 12, 2011, a British jury concluded were feasibly involved in the planning and bombing of the tube trains and bus on July 7, 2005.
I have been withholding my council tax for a long time because, in the course of my research, I had discovered the little-known case of Regina v Anthony John Hill at Southwark Crown Court.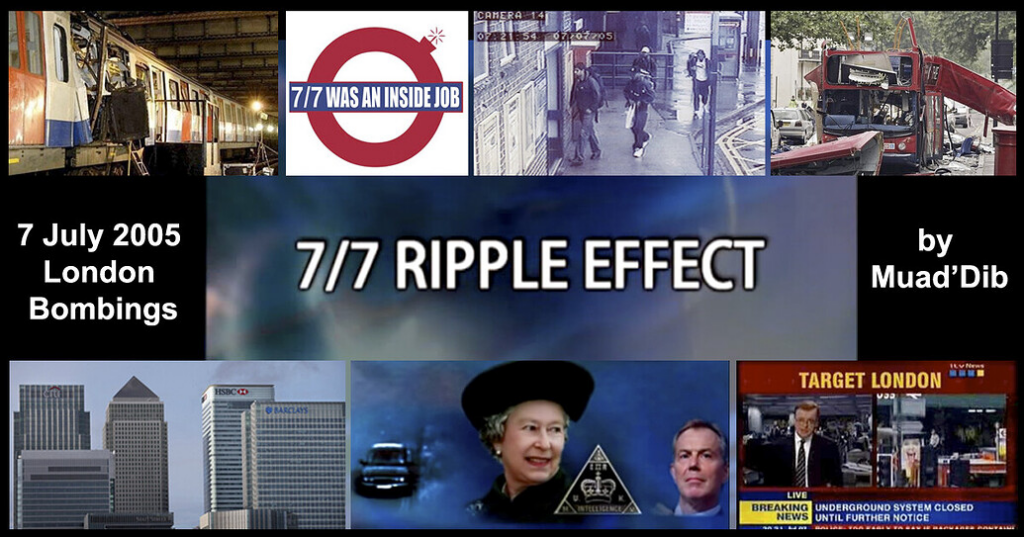 Mr Hill stood charged on two counts of attempting to pervert the course of justice by allegedly sending copies of his film, 7/7 Ripple Effect, to the judge and jury of a trial in 2008, where three Muslim men stood charged of assisting the alleged London bombers.
He had also sent the film to a victim's family member. Mr Hill's motive? To prevent a miscarriage of justice, and to alert the family member to factors pointing towards direct state complicity in the murder of their loved one.
For this, he was extradited from his home in Ireland, placed in custody for 150 days, before standing trial on May 9, 2011.
Just 72 hours prior to Mr Hill taking his seat in the dock, the UK mainstream media would splash the main findings of HM Government's official narrative all over our televisions and papers.
This was authored by Coroner Heather Hallett, and the product of the Blair administration's first major 'investigation' conducted under the much maligned Inquiries Act, brought into being just three months before the awful events of July 7.
This is an Act decried by many legal bodies, such as Amnesty International, which said: "The final report of any inquiry under the Act would be published at the executive's discretion and crucial evidence could be omitted at the executive's discretion."
Indeed, many 7/7 victim family members would campaign for a full six years before abandoning their attempts to secure a truly independent inquiry into that awful morning.
After four days of cross-examination by a tax-funded prosecution team, with the official narrative doubtless still fresh in the jury's minds after the publicity of the previous days, they returned what could be the most important verdict in UK British legal history.
By majority verdict, and to the requisite measure of beyond reasonable doubt, at least 10 of your peers concluded that Mr Hill's evidences and assertions that the British establishment had bombed and murdered nearly 60 souls and maimed over 700 others – solely to persuade a reluctant nation to support war in the Middle East – would not pervert the course of justice if shown at another legal proceeding.
Sections 15 & 17 of the Terrorism Act 2000 state that if you have reasonable cause to suspect monies you are paying or being asked to pay have, and may again, be used for terrorist purposes, it is a serious crime for you to hand over those monies.
I'm not sure my new friend at the Anti-Terror Hotline thought about that when he agreed the Hill verdict gave us all reasonable cause to suspect 7/7 was a false flag attack.
If you are a UK taxpayer, you have got reasonable cause to suspect that your hard-earned wages, which you then hand over to HM Revenue & Customs and your local council, helped fund 7/7. And thanks to our bent media, our cowed police, and our corrupt MPs, you will continue to fund terrorism for as long as you fail to object or at least try.
7/7 Ripple Effect which was shown to the jury is featured
on Gibraltar Messenger's Brighteon Channel:
Supreme Court's definition of 'reasonable cause to suspect' (R v Sally Lane and John Letts).
Source: The Light Paper – February 2023 Edition, page 4.
---
Some Background on Tony Rooke:
UK man wins court case against BBC for 911 cover up
In this video, Tony Rooke, Tony Farrell, Ian Henshall and Peter Drew share their insights and opinions on today's verdict – Tony Rooke's Court hearing on not paying his TV license at the Magistrates' Court in Horsham, 25 February 2013.
DGTV – Tony Rooke at the Magistrates Court BBC TV license
7/7 Ripple Effect and Tony Farrell were also featured in Tony Rooke's Killing Auntie Film – INCONTROVERTIBLE. Tony Rooke also produced "OFFENSIVE" – THE STORY OF TONY FARRELL.
RELATED: