[The Dutch are one of the nations from the 10 lost tribes of Israel, and part of the dividing of the nations of the world into two camps: the 12 tribes of Israel in one camp; and the entire rest of the world in the other, which will defeat the 12 tribes of Israel during WW3, and enslave those who are not killed during the war. See The 4 Horsemen and 2 Witnesses.]

[The EU is/was made up of 27 nations, the majority of which are not from the 12 tribes of Israel: NOT to be confused with the counterfeit-Jewish State in Israel.]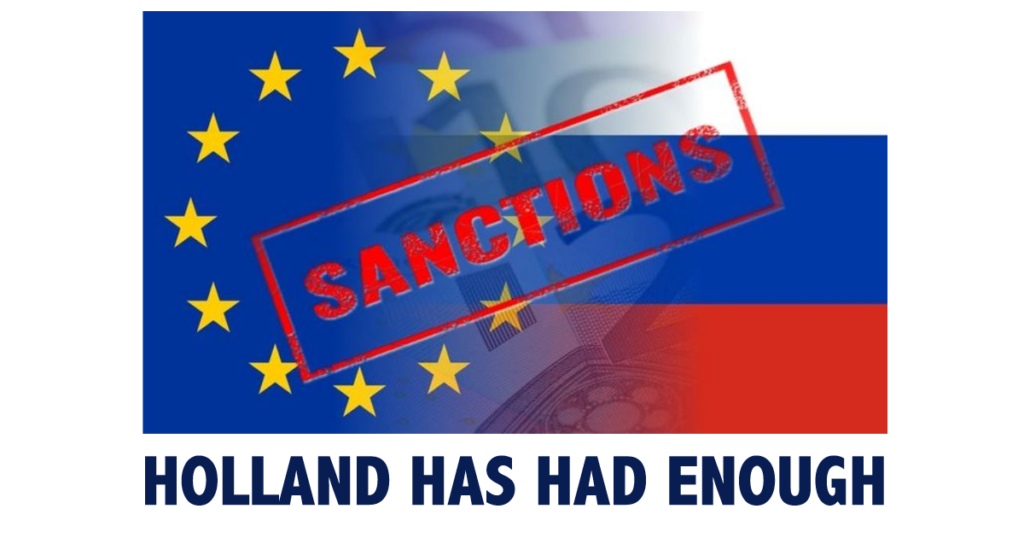 From Strange Sounds –
They become the first European country to withdraw sanctions against Russia, without permission from EU.
This is the first example we see of a European country acting in the best interest of their own country.
Now who is next?
The Dutch government has issued 91 waivers from sanctions against Russia since the country invaded Ukraine late in February, RTL Nieuws reports after talking to the Ministries. The ministries shielded the names of the companies involved, the value of transactions which were exempted, and the business sectors concerned.
The information was "company-sensitive," according to the Ministry of Foreign Affairs. The Ministries of Foreign Affairs, Economic Affairs, Finance, Infrastructure, and Education are allowed to grant exemptions to sanctions to "allow a degree of flexibility in specific cases," the spokesperson affirmed.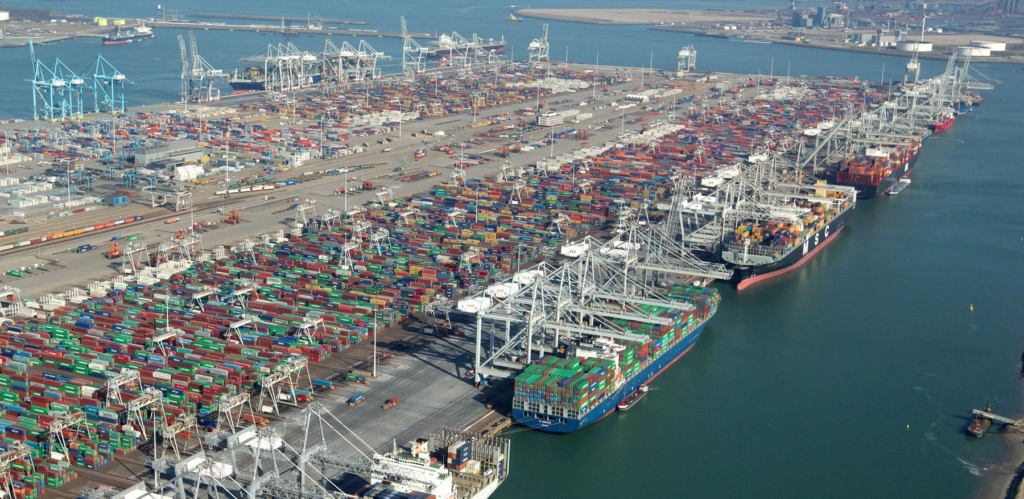 In April, the European Union banned ships sailing under the Russian flag from European ports. The Ministry of Infrastructure and Water Management issued waivers so 34 ships could access Dutch ports, for example, because they carried important cargo like aluminum and food.
"Diplomatic relations" was stated as the reason why the Ministry of Foreign Affairs granted one exemption, the broadcaster reported. In the isolated case, transactions which involved Russian banks majority held by the State were permitted to occur.
The Ministry of Finance granted 13 additional waivers related to frozen assets or goods that fall under the sanctions regime.
The Ministry for Climate and Energy, which falls under Economic Affairs, issued 25 waivers for Dutch organizations to still get energy from former Gazprom companies. The waivers help 150 companies and organizations, including municipalities, schools, and water boards, the Ministry said to the broadcaster.
The Ministry of Foreign Trade and Development Cooperation, which falls under Foreign Affairs, issued 18 waivers to 13 organizations on "humanitarian grounds" for cooperation between the EU and Russia on "purely civilian matters." Foreign Affairs issued one waiver so a company could receive another payment from Russia. [RTLNieuws, NLTimes]
Source: Strange Sounds – Wow! Holland has said enough
The EU is Russia's largest trading partner while Russia is the EU's 4th largest trading partner. The Netherlands is the leading export partners of Russia among the EU countries. The country's trade turnover with Russia grew by more than 19% to $42.7 billion in 2018. In the same period, the value of goods exported by Russia to the Netherlands grew by 57% to $43.47 billion. The export growth was promoted by increased volumes of raw aluminum and petrochemicals shipped into the country through the Rotterdam Port, the largest port in Europe. The Netherlands is Russia's second-largest crude petroleum market. Leading Export Partners Of Russia (2019).