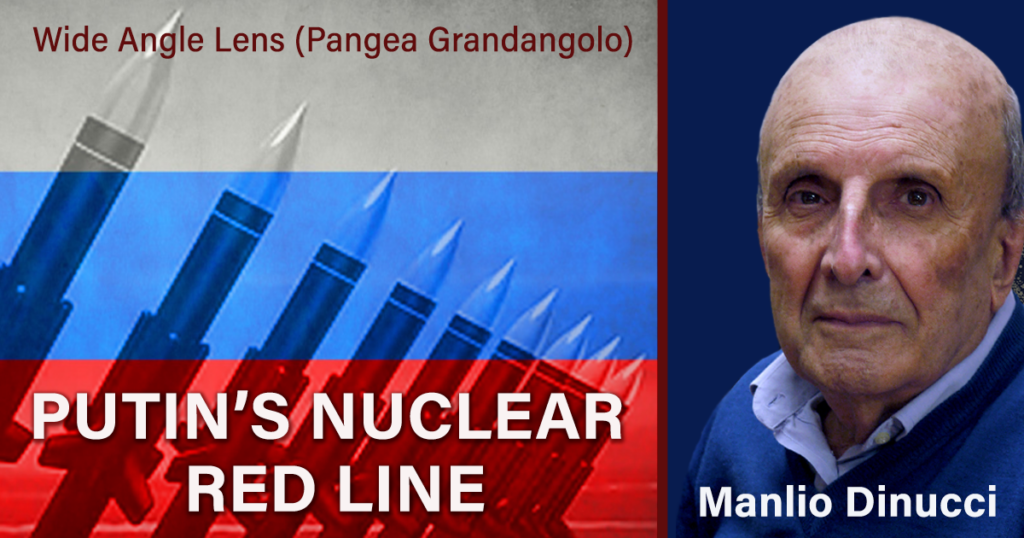 This aticle is an English representation of the March 31th episode of the Italian programme Wide Angle Lens (Pangea Grandangolo) with Manlio Dinucci, who is an award winning author, geopolitical analyst and geographer, and research associate of the Centre for Research on Globalization. It is based on the English subtitles recently shared by Byoblu, the Italian TV channel (although with minor grammatical edits and a few extra insertions). Dinucci uses news headlines to make his point, tying in how they connect. Wherever possible, these same headlines were found; but if not, an alternative is given with similar information. These insertions also apply to video footage and images used in the episode. The reason this article has been compiled is that Dinucci's analysis is quite good, but if one doesn't know Italian, reading the video can be daunting. There is a short description in English on the shared link above, but he shared so much more.
by Manlio Dinucci
Everyday we are bombarded with weapons of mass distraction.
They are those of the political-media complex, which uses them with two techniques.
The first is creating a danger out of nothing or magnifying it, and then beating and beating obsessively on this "danger".
The other technique is in the face of a real danger, erasing or belittling it. This is the technique they are using with respect to a news item of enormous gravity, given by TASS:
Russia to deploy its tactical nuclear weapons in Belarus at request of Minsk, says Putin
At the same time, the political-media complex uses the well-established technique of the Orwellian Ministry of Truth – simply erasing the past. It is like a person writing on a blackboard with one hand; and with the other, immediately erasing what he has just written. This is what they are doing in the face of news like this.
But Moscow reminds us of the past – "The United States has been doing this for decades. They placed their tactical nuclear weapons on the territories of their allied countries, NATO countries, in Europe a long time ago. In six states – these are the Federal Republic of Germany, Turkey, the Netherlands, Belgium, Italy and Greece – well, in Greece there aren't [tactical nuclear weapons] now, but there is a storage facility," the Russian President said.
So, the story has to be reconstructed. We'll use excerpts from previous episodes of Wide Angle Lens to reconstruct this story. Let's start with the new nuclear bombs that are already coming to Italy and other European countries. They are the B61-12.
---
News featured in "Wide Angle Lens" on November 4, 2022 episode:
---
US Sends B61-12 Bombs to Europe
Referenced article (27 October 2022) – Military Monitoring via Sott:
US ships 100 upgraded B61-12 nuclear bombs to Europe – "The United States has accelerated the program for new B61-12 nuclear bombs for Europe. The upgraded and more accurate version of its nuclear air-dropped gravity bomb is expected to arrive in NATO bases in Europe in December, according to a U.S. diplomatic cable."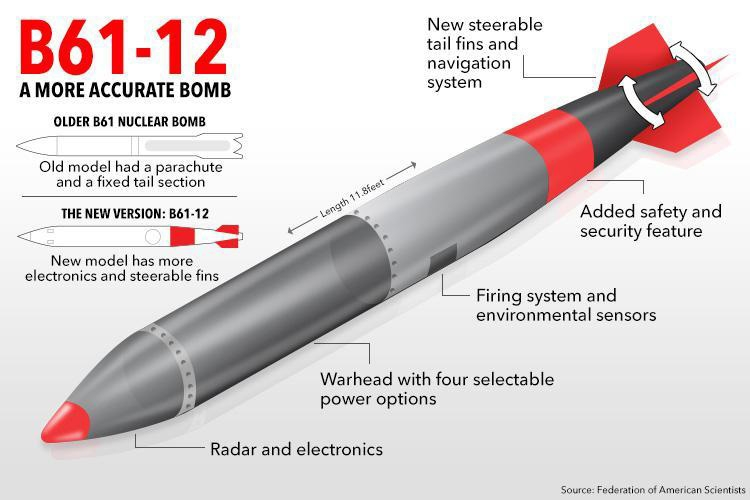 Referenced article (27 October 2022) – Department of Defense Releases its 2022 Strategic Reviews – National Defense Strategy, Nuclear Posture Review, and Missile Defense Review – "The 2022 NPR reaffirms that as long as nuclear weapons exist, the fundamental role of U.S. nuclear weapons is to deter nuclear attack on the United States, our Allies, and our partners. The United States would only consider the use of nuclear weapons in extreme circumstances to defend the vital interests of the United States or its Allies and partners."
Biden's Armageddon Comment and Finland ready to host U.S. nuclear weapons
Note: Manlio Dinucci uses this title "Biden quietly moves world closer towards armageddon. Finland ready to host nukes." The only link with that exact title is a video which wasn't found on South Front. It is The Duran interview with Alexander Mercouris on both topics. South Front has featured The Duran, but this title was not found. Below are two related articles to the dual-topic:
Biden warns of 'Armageddon' amid Russia nuclear threat (6 October 2022)– "I don't think there's any such thing as the ability to easily use tactical nuclear weapons and not end up with Armageddon."
NATO Wants To Place Nuclear Missiles On Finland's Russian Border — Finland Says Yes – (28 October 2022) According to Newsweek, on October 26th, "Finland Will Allow NATO to Place Nuclear Weapons on Border With Russia". They cite Finnish media reports. Allegedly, a condition that NATO had placed on Finland to join NATO was to allow America's nuclear missiles to be positioned on Finland's Russian border, which is closer to Moscow than any other except Ukraine's.
What are the B61-12s?
They are not simply a change of initials from the B61s already deployed in Italy at Ghedi and Aviano, plus other bases in Europe: in Germany, Belgium Holland and also in Turkey. No, it is not an acronym change, it's a new weapon.
B61-12 Flight Test with F35-A Lightning II (52-sec. clip shown in the episode):
This is a very dangerous weapon that the U.S. brings to us at Christmas. It can be said as a "gift".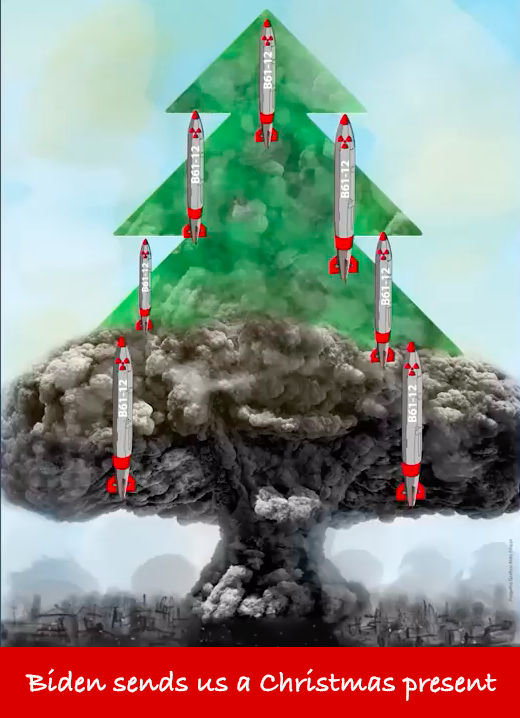 Putin, making this announcement reminds us of a simple truth:
"We are actually doing everything that they have been doing for decades," Putin explained, noting that the Americans deploy these weapons, prepare carriers and train crews.
Moscow reminds us of other facts that they've been talking about for a long time. But they haven't had any response from NATO.
Three nuclear powers of NATO: France, the United Kingdom and the United States: and four NATO countries equipped with U.S. nuclear weapons: Italy, Germany, Belgium and the Netherlands, are participating in the NATO operation named "Baltic Air Policing", a kind of patrolling the air space close to Russia, the air space of Latvia, Lithuania, Estonia and Poland. NATO uses in this operation daily four type of dual-capable aircraft that can carry tactical nuclear weapons. This is a continuous nuclear war drill.
Insertion: The RAF assumes lead role from Germany in NATO's Combined Baltic Air Policing Mission The German Air Force detachment in Estonia have handed over the command responsibility for the NATO Baltic Air Policing mission in Estonia to the Royal Air Force. The handover ceremony took place at Amari Air Base on the anniversary of NATO's formation and the day of Finland's accession to the Alliance. See also – NATO Air Policing: securing Allied airspace (30 January 2023).
NATO (itself specifies): "Approximately 30 Allied surveillance and combat aircraft are in flight at any given time, every day."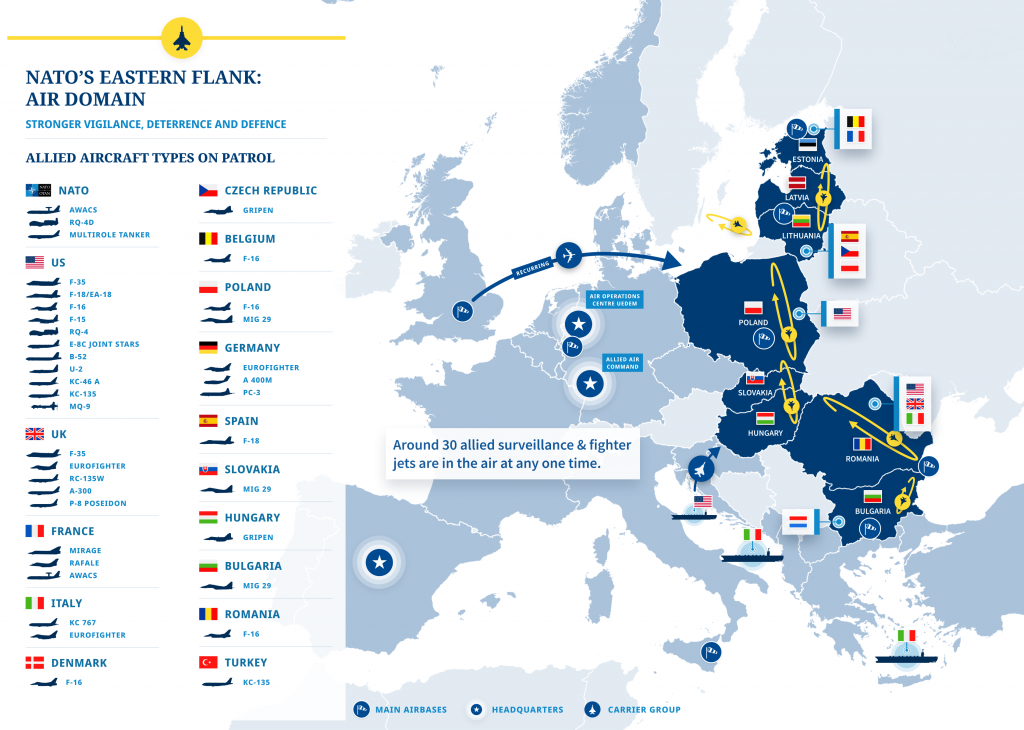 They are flying close to Russian territory, further and further East, even closer.
Mission in Romania: first "scramble" for the Italian Eurofighters 2019 (30-sec. clip shown):
Not only that – Since NATO has a short memory. Russia reminds us of another fact of enormous gravity.
"B-52H bombers of the US Air Force, arrived in Europe from Louisiana, carried out a mission in the Baltic region in June 2021."
Insertion: Were the June Baltic Sea NATO Drills Preparing for the Nord Stream Explosions? – NATO conducted exercises using deep-sea equipment in the area where gas leaks in the Nord Stream 1 and 2 pipelines were detected this week, Russian Foreign Ministry spokeswoman, Maria Zakharova said. She added that the entire Baltic Sea is "packed full" of the bloc's military infrastructure.
This is just one of the U.S. strategic bomber exercises in Europe.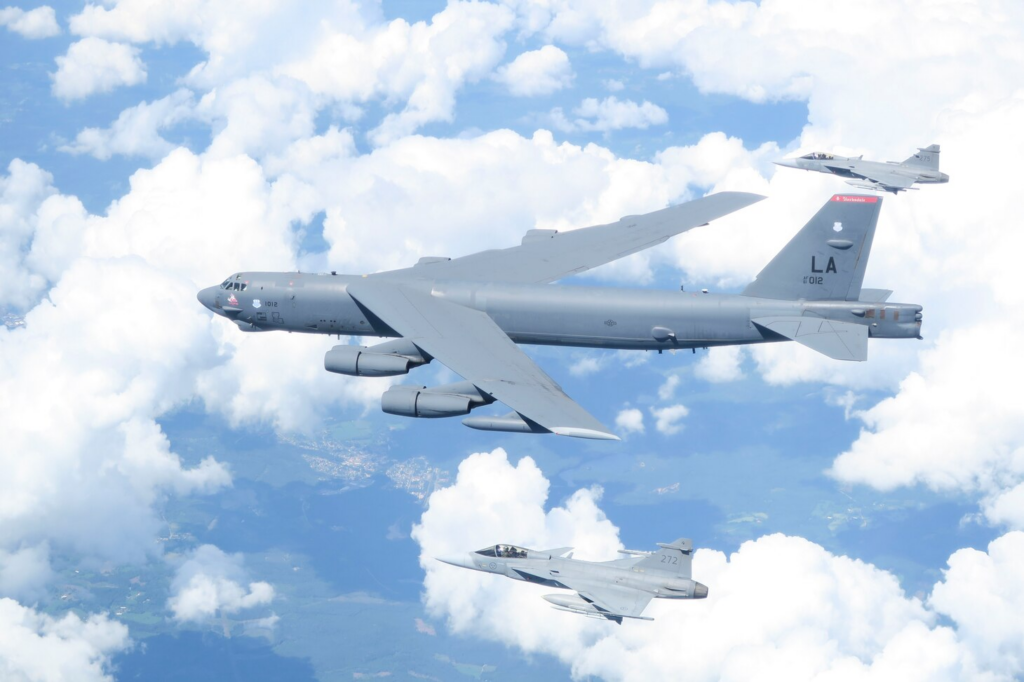 U.S. Naval Forces Europe and Africa (U.S. Sixth Fleet) – Bombers support operations in Baltic Sea – U.S. Air Force B-52H Stratofortress aircraft from the 2nd Bomb Wing, Barksdale Air Force Base, Louisiana, completed a mission within the international airspace in the Baltic region, June 7-9, 2021. The mission included multiple stages across several days with aircraft from three Nordic nations and U.S. Navy assets conducting BALTOPS operations in the Baltic Sea. The B-52H bombers were escorted by F-16 Fighting Falcon aircraft from the Royal Netherlands Air Force and Royal Danish Air Force in and out of the Baltic airspace.
B-52H Stratofortress aircraft taking off in the UK (alternative videos):
2019 – Screaming B-52H Stratofortress launches from RAF Fairford England. This B-52H (60-0002) departs Fairford as MYTEE51 back to Barksdale AFB in Louisiana.
Screaming B-52H Stratofortress launches from RAF Fairford England
2017 – this mighty B-52 Stratofortress (60-0002 callsign BUFF01) out to another Baltops mission somewhere out in the Baltic Sea.
Incredible B-52H take off – Runway 09 end RAF Fairford England
BEFORE the Russian operation in Ukraine (Feb 2022) – again the warning – theses strategic bombers arrived from the U.S. in Europe, based in Great Britain, have begun to fly more and more over the Baltic close to Russia Territory, dropping fake bombs i.e. non-nuclear warhead bombs in an exercise, but collecting real data on how to conduct the nuclear attack.
All of this has continued to take place where they evidently have instruments record and document. The European NATO countries have made available 19 military airfields for U.S. heavy strategic bombers certified to carry tactical nuclear weapons and also strategic offensive nuclear weapons.
Insertion: An example is Estonia – USAF's B-52 bombers undertake BTF mission 23-2 in Europe. "We remain steadfastly committed to the freedom and sovereignty of Estonia and all our Baltic allies as we deter and defend against any threats to our shared security."

What Are B61-12 Gravity Bombs—Russia Says U.S. 'Lowering Nuclear Threshold' – NATO bases in Europe are set to receive upgraded B61-12 air-dropped gravity bombs in December, U.S. officials told NATO allies during a closed-door meeting in Brussels this month. Russia reacted by saying that Moscow will take the move into account in its military planning, with Russian Deputy Foreign Minister Alexander Grushko announcing that the decision to accelerate the deployment of the upgraded bomb lowers the nuclear threshold. "We cannot ignore the plans to modernize nuclear weapons, those free-fall bombs that are in Europe," Grushko told state RIA news agency. The 12-foot B61-12 bomb carries a 50 kilotons warhead—the equivalent of 50,000 tons of TNT—and is extremely precise, thanks to a controlled tail rudder which also allows for the removal of its parachute. Because of this tool, pilots do not have to fly exactly over targets to drop the bomb.
---
News featured in "Wide Angle Lens" on July 16, 2021 episode:
---
Again, we see another important aspect. Here we are talking about the so-called space shield, i.e. so-called defensive systems which the U.S. installed in Europe.
US "Defence" Systems
Did you see the date of this episode? Then, the trick was already known. That is – it is true that these vertical launching tubes are the Aegis system, installed in ground bases and abroad ships can launch anti-missile missiles.
The Pentagon describes the function of the Aegis missile system – (alternative article – Auguast 2021): Aegis Ballistic Missile Defense – The Aegis Ballistic Missile Defense (BMD) System, is the sea-based component of the Ballistic Missile Defense System (BMDS). It uses the SPY-1 radar and variants of Standard Missile-3 (SM-3) or Standard Missile-6 to intercept ballistic missiles during midcourse or terminal phases of flight. The land-based variant, known as Aegis Ashore, is currently deployed in Deveselu, Romania as part of the NATO missile defense system. See also Aegis Ashore in Poland on Target for 2022 (Nov. 2021).
Putin: US missile defense system in Europe can be used against Russia.
A recent TASS article was not found with this title, but Putin has been saying this for years:
2016 – U.S. missile defense system in Europe may be used against Russia — Putin 2012 – Putin Says NATO Missile System Pointed At Russia.
Referenced News (July 2021) – Putin approves Russia's national security strategy
Dinucci then ties in news about China:
Referenced article (Washington Post – June 2021) – China is building more than 100 new missile silos in its western desert, analysts say – China has begun construction of what independent experts say are more than 100 new silos for intercontinental ballistic missiles in a desert near the northwestern city of Yumen, a building spree that could signal a major expansion of Beijing's nuclear capabilities.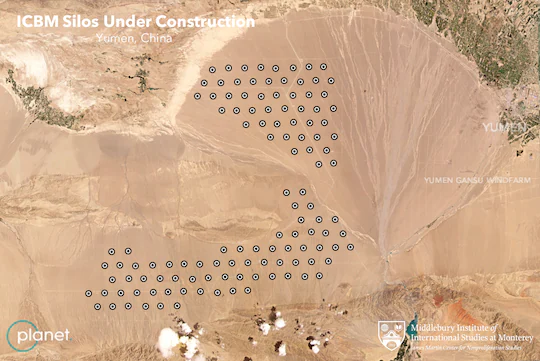 Referenced article (Global Times – July 2021) – China's nuclear deterrence buildup cannot be tied down by the US: Global Times editorial – Commenting on a report in the Washington Post about China's nuclear capability building, US State Department spokesman Ned Price said on Thursday that the build-up of nuclear forces had become more difficult for China to hide and it appeared to be deviating from decades of nuclear strategy based on minimal deterrence. Price said China's nuclear arsenal "will grow more quickly, and to a higher level than perhaps previously anticipated… This build-up is concerning."
But it is equally true and certified that they can launch missiles for nuclear attack.
No one knows, because there is no mutual inspection. No one knows what kind of weapons are in those launch tubes.
Dinucci then turns back news about The West:
Referenced article (July 2021) – Britain to spend $4.8M developing inter-missile communication system – The aim of this program is to investigate how inter-missile communication and cooperative behaviors can be technically achieved to solve UK military challenges.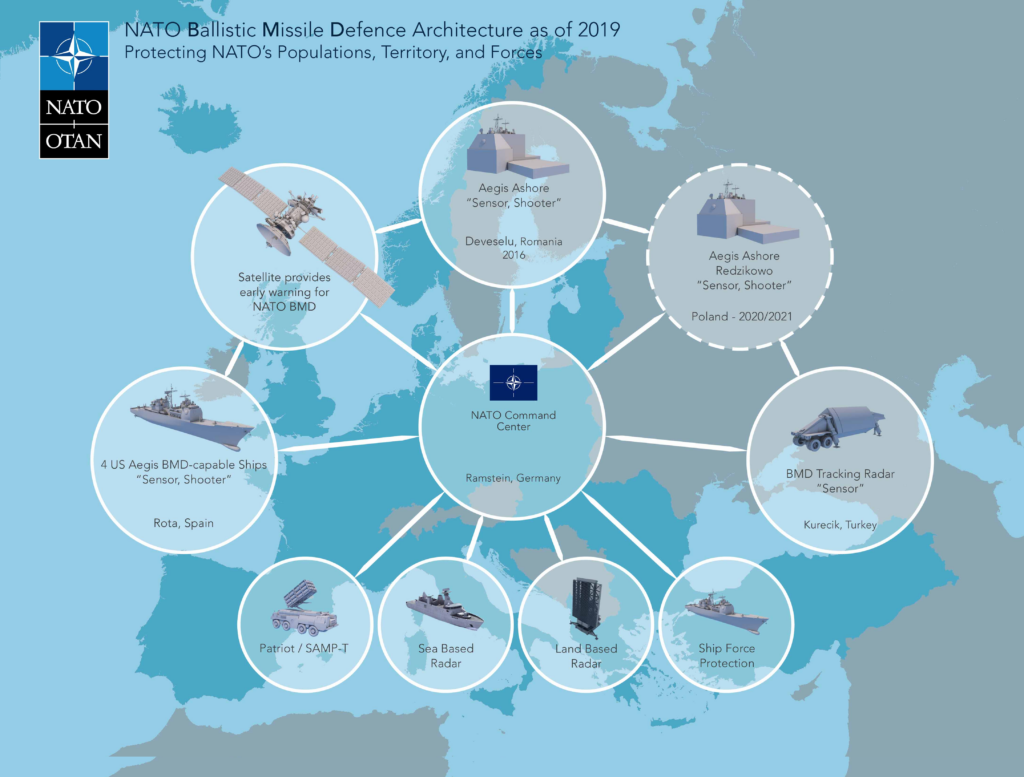 The United States has already installed a first ground missile base in Romania. Now they have opened the work to install a second ground base in Poland. They have also armed ships with the same Aegis system for a so-called missile defence.
Lockheed Martin describes the Aegis Vertical Launch System (a clip of this video is shown):
The United States has to install missiles in two bases in Europe and also aboard ships that are in European Seas. Such missiles we are "assured" serve only as anti-missile missiles, in case someone launches ballistic missiles against Europe.
But when we go look at the technical specifications, Lockheed Martin itself provides us with, we read something different. You don't have to be a technical expert in technical matters to understand: These are "missiles for every warfare mission: anti-air; anti-ship; anti-submarine – ballistic missile defence and warning land attack".
Lockheed Martin describes the features of the MK41 vertical launch system – PDF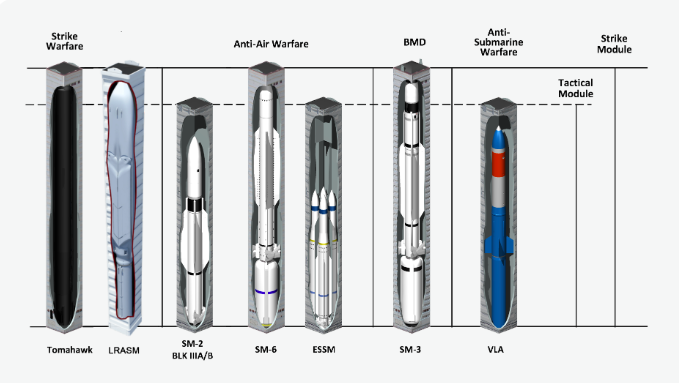 Not only that – Lockheed Martin itself, in magnifying the product, tells us that the system is designed to accommodate any missile in any cell. A capability that provides this system unparalleled flexibility.
The explanation, which I also got from high-level technicians is as follows:
The system is apparently simple. It is composed of vertical launch tubes which are installed on the ground and in underground bunkers, and on board the ships, in the body of the ships. Individual tubes are referred to as "cells".
What the technicians tells us is what Lockheed Martin itself certifies. Inside each of these tubes, you can put any type of missile – they specify – including long-range cruise missiles. These long-range cruise missiles arrive on target following the contour of the terrain at a very low altitude. They can evade enemy radar defences. They can be armed both of conventional (non-nuclear) warheads and nuclear warheads.
They repeat in Moscow what we had already said in that episode of Wide Angle Lens. "The U.S. operational defence site with a universal MK-41 launch system already in operation in Romania and soon to be in operation in Poland can launch cruise missiles with nuclear warheads."
Aegis Combat System: Evolving to adapt to tomorrow's threats (a clip is shown of this video):
Moscow points out that the United States and NATO have ignored the Russian proposal to establish a moratorium, committing not to deploy medium-range nuclear-tipped missiles, previously prohibited by the INF Treaty, in areas where they are not stored.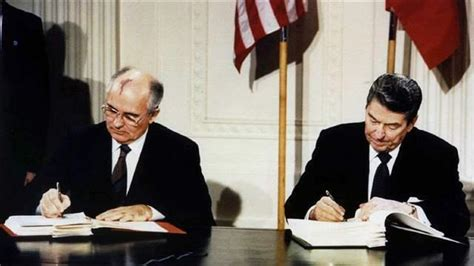 There was an important treaty signed in [1987] by Mikhail Gorbachev and Ronald Reagan, a treaty that eliminated short-range missiles and intermediate-range missiles deployed in Europe during the Cold War.
We have already tried to clarify in simple terms what is the dangerousness of an intermediate-ranged missile.
Let's take this example: a gun one kilometre away is not lethal – cannot hit. But if it becomes within 10 meters, it has the same lethal effect of a precision rifle that fires from a kilometre away.
So, in this example, we need to understand what it means to "install again" – as the U.S. is planning to do – with its intermediate-range missiles in Europe (after they tore up the treaty that prohibited their deployment – The Treaty on Intermediate-Range Missiles INF).
Insertion: Intermediate-Range Nuclear Forces Treaty United States-Soviet Union [1987] – In February 2019 the United States announced that it was suspending compliance with the treaty.
Moscow proposes a moratorium on this type of missile even though there is no longer an INF Treaty. This moratorium includes, among others, the missiles produced by the U.S. to be deployed in Europe and in the Asia-Pacific.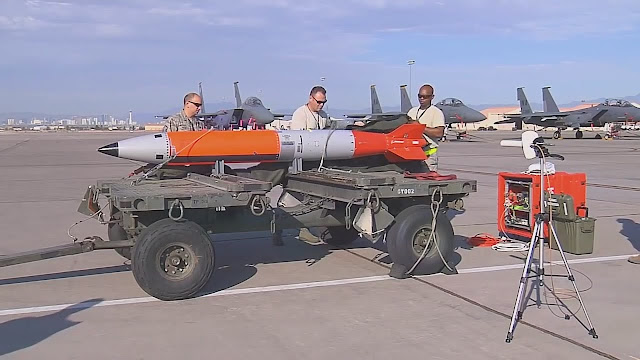 The U.S. is bringing not only new nuclear bomb B61-12s to Europe, the U.S. is bringing even more dangerous intermediate-range missiles to Europe. They intend to deploy these missiles not only in Europe but also in the Asia-Pacific against China.
It is no coincidence that in the recent meeting between President Putin and Chinese President Xi Jinping, Russia and China have expressed "concern about the intensification of efforts of the U.S. to build a global missile defence system and deploy its elements in various regions of the world, as well as for the intention of the U.S. to deploy intermediate-range land-based missiles in the Asia-Pacific region and Europe and to transfer to their allies."
In December 2021, Russia called for the return of all U.S. tactical nuclear weapons as part of the security proposals of the West. But the U.S. and NATO refused respond positively.
Insertion: Russia to discuss tactical nuclear weapons only after US removes them from Europe — envoy ( October 2021)– "A prerequisite for discussing non-strategic nuclear weapons is the withdrawal of US warheads of this class from Europe to the national territory, the elimination of the infrastructure for their storage and maintenance and the termination of the NATO practice of nuclear sharing missions," said Russian Ambassador to the US Anatoly Antonov.
Here is the story that's behind the news:
Russia to supply Iskander-M missile systems to Belarus in coming months – Putin
That's the real story: The West (re)contructs the story that it is responding to Russia's nuclear threats, but Dinucci shows that in reality the opposite is true. Russia is responding to the past encoarchments of The West/NATO on its territories; as well as a the build-up and upgrades of a nuclear arsenal at its doorstep. The West has been knocking at the door for years, trying to get Russia to make the first open "nuclear" move. The aggressor invents the false-reality to be "protecting" itself.

June 2022 – Russia to send Belarus nuclear-capable missiles within months – Russia will supply Belarus with missiles capable of carrying nuclear warheads after the president complained about nuclear-armed NATO flights coming close to the Belarusian border.

28 March 2023 Why does Russia want tactical nuclear weapons in Belarus? – "Over the last two and a half years, the Republic of Belarus has been subjected to unprecedented political, economic and information pressure from the United States, the United Kingdom and its NATO allies, as well as the member states of the European Union," the Belarusian foreign minister said in a statement.
Dinucci then explains why Russia is obligated to support Belarus.
At this point, Russia deploys nuclear weapons – both nuclear bombs and intermediate-range missiles – similar to those the U.S. is deploying in Europe. Russia deploys such weapons not only on its own territory. Russia has an agreement with the government of Minsk to deploy them to Belarus.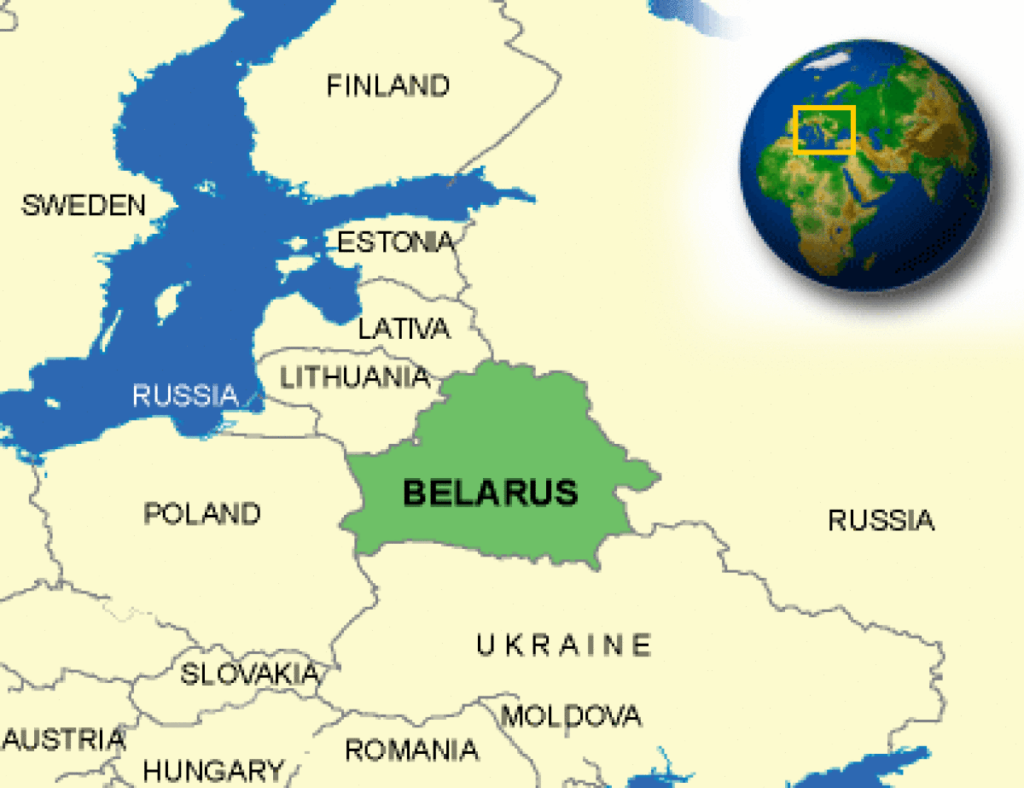 A look at the map is significant. Belarus borders with Russia and Ukraine, but also with Poland. Close to Belarus there is the Russian territory of Kaliningrad on the Baltic. Belarus also borders with Lithuania and Latvia. If you look at the map you see that the geographical location of Belarus is considerably further West. It means that both nuclear bombs and intermediate-range missiles Iskander (that Russia could deploy later) can arrive in less time and with more precision on targets in the West, that is, on NATO bases, including those in Italy.
Iskander M – Russian Mobile Short-Range Ballistic Missile System (a clip is shown of the Iskander M firing, similar to this video):
So this is the situation.
I think that it's difficult, even though it's so obvious, to make people understand the seriousness of this situation. We tried through Grand Angle Lens to make people understand what nuclear weapons are. You can also document yourself with the book "War – Our Lives Are At Stake" published by Byoblu. These things need to be known.
I think it is necessary to avoid the psychological mechanism of removal of a danger from one's mind when it appears too enormous. It triggers that mechanism that leads us to say: "Who will ever be so crazy to use nuclear weapons?"
Insertion: Meet the nuke the U.S. keeps in Europe, waiting to not be used –
How might a B61 be used? During an escalating hypothetical conflict between NATO and Russia, a single nuclear warning shot from Russia into Poland could invite an allied nuclear response: a B61 dropped on a military site in Kaliningrad, for example. This in turn could prompt a Russian escalation, and then— if things continue down that path — all-out nuclear war with the United States, resulting in at least 91.5 million casualties worldwide, according to a 2019 simulation from Princeton University's Program on Science and Global Security.
We have repeatedly documented, based on technical data, that such a possibly exists. It is not in a science fiction novel. During the Cold War, there was repeatedly run the danger of accidental use of nuclear weapons. There were many times when nuclear war was risked by mistake.
Today, there is even a greater risk. There are the hypersonic weapons that leave no time for human-decision making. You have to rely on electronic supercells that decide the response. In case of attack.
I realize that all this may appear as the scenario of a virtual reality, something that belongs more to science fiction than reality. No, this is reality.
Let's realize what the plan of the U.S. is. The U.S. wants to tear Europe apart – the real one: the Europe of the peoples. That Europe could have its own autonomy, its own sovereignty; obviously within a framework of diversity that characterizes this region.
We have seen Europe betrayed by the European Union itself, placed in the hands of strategists. I don't know how to define what I would say insane. Do we realize the importance of the news we are giving?
In a few months, Russia will deploy nuclear weapons even further westward. What should be the reaction at the political level. While all is silent in the Italian Parliament, absolutely non-existent.
The peace movements themselves are often divided on issues that exist, but which could be quickly resolved. Do peace movements realize the danger that looms over all of us? We should give an appropriate unified response in the face of such danger.
Because, beware – this nuclear escalation constitutes not only an extreme danger, the disappearance of Europe from the face of the Earth. The nuclear escalation involves a tightening of repressive measures. It brings us even further into a climate of war so our democratic freedoms are being increasingly curtailed. More and more economic resources are being poured into military spending. So, we are at a real hairpin turn in history.
Which way should we head? We have to decide that. We the people of Europe must decide that.
Ezekiel 13 (extract)
Because the "foolish prophets" (politicians) have seduced My people, saying peace; and there was NO peace and one built a wall (N.A.T.O. and U.N.O.) and others daubed it with untempered mortar (non-hardening / useless cement), say to them that it shall FALL.
RELATED: