by Chanel
I hope this finds you well, in a good spirit, and having a good day.
I want you to go to Gibraltar to hand over His crown to the TRUE KING Christ (Prince Michael) and kneel down before Him on 22 April 2023 in St. Michael (Christ)'s Cave, Gibraltar, The rock of His Defence.
All these years your EVIL Mother and you brought nothing other than pain into this world.
All because your Mother and you have forsaken God's Laws and Commandments, which she swore and signed to maintain on the day of her FAKE coronation on the 2nd June 1953.
God is giving you another chance to repent and turn from your sins.
You have to know, deep in your heart, that what you are doing is wrong.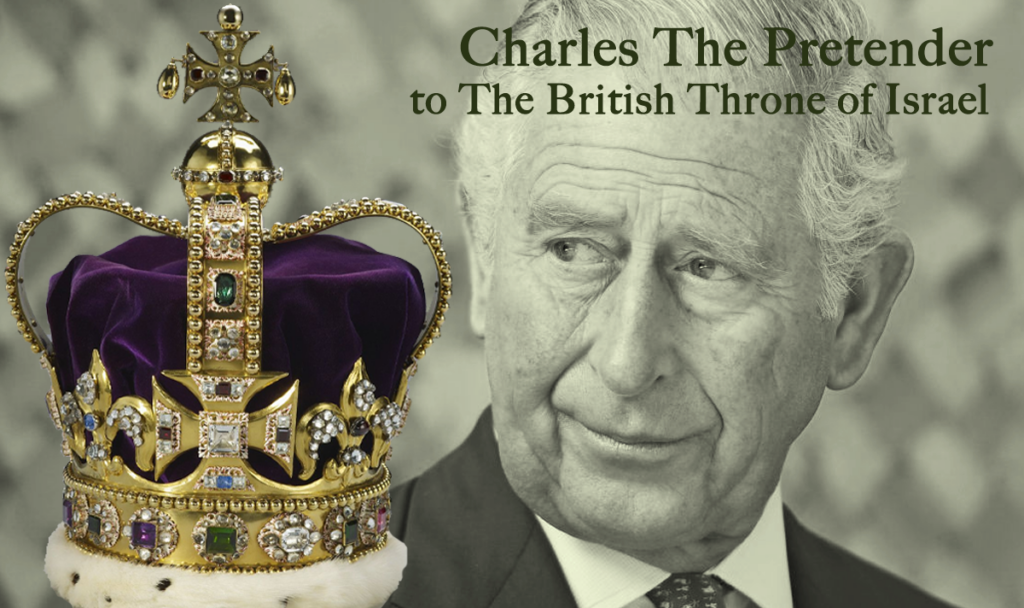 You have a lot of blood staining your hands, even your belated wife Princess Diana's. Most people know it was NOT an accident.
All I want to say is: Give up your FAKE king leadership to the TRUE KING OF ISRAEL.
Give some SERIOUS thoughts about it!
From Chanel.
This letter has been added to Crown Prince Michael in Gibraltar.