by Debra
Dear Charles Philip Arthur George Battenberg / Windsor,
Good day and good wishes.
I write to you in support of the Royal Decree for you to kneel before Christ (Saviour and Lord) on 22 April 2023 in St. Michael's Cave at Gibraltar. It is of the utmost importance that you take it seriously.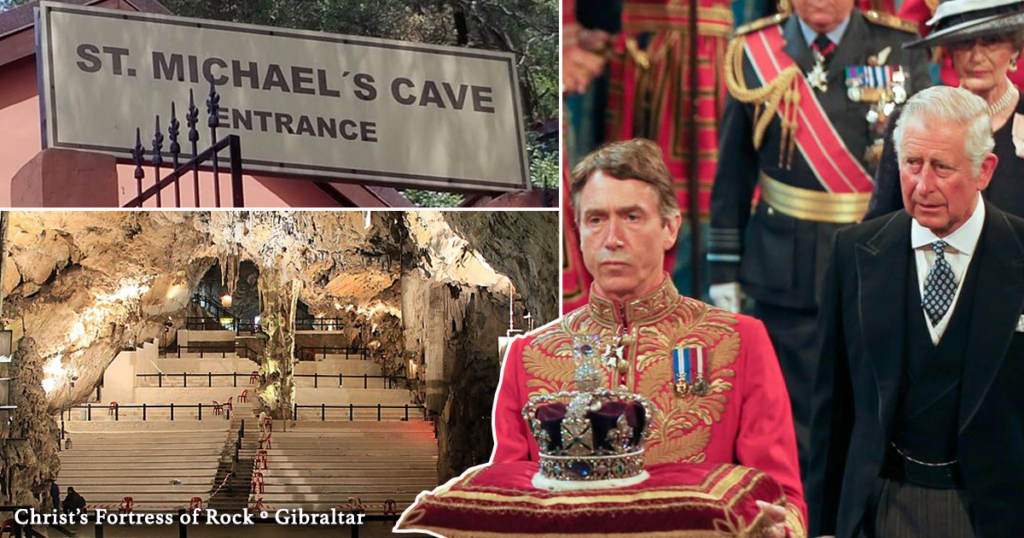 You are being granted a once in a lifetime opportunity. Oh, the Glory. I envision that you will make the right decision and choose to kneel before The Lord. I suspect it will not be an easy decision as so many around you may (and probably will) insist that you do not do so. Even inclinations within yourself (your ego) may try to stop you from This Glorious Opportunity. You are being given an Offer you simply cannot refuse.
Psalm 3:3 But Thou, O "I AM", [art] a shield for me; my glory, and the lifter up of mine head.
You see (I know you do), the British Crown you hold dear was overturned on 25 December 1950, when Ian Hamilton and friends kindly removed the Stone of Destiny from Westminster Abbey.
To continue as the sovereign monarch of the Throne of David when Christ is here is foolhardy because the Throne will be Given to Christ. You can do it the easier Way (as Proposed) or the much harder way. It is up to you. I do not know how it will transpire, but Father in Heaven said He will give it to Christ. I know He Will.
Ezekiel 21:27 I will overturn (1), overturn (2), overturn (3), it: and it shall be no [more], [overturned] UNTIL he come whose Right it is; and (4) I will give it [him – Shiloh/Christ (Genesis 49 v 10)].
I pray for you.
True Prayer – When we pray in the correct way, we are not asking God to do something, God is inspiring us to act in His place to enact His Will on Earth. We are intended to be the emissaries of the Divine on this planet. True prayer is the method, the visualization, that God expects us to use in discerning His Will and implementing it in the physical dimension twenty-four hours every day. His Kingdom come, His Will be done, on Earth, as it is in Heaven. Amen.
With all sincerity,
Debra
This letter has been added to Crown Prince Michael in Gibraltar.