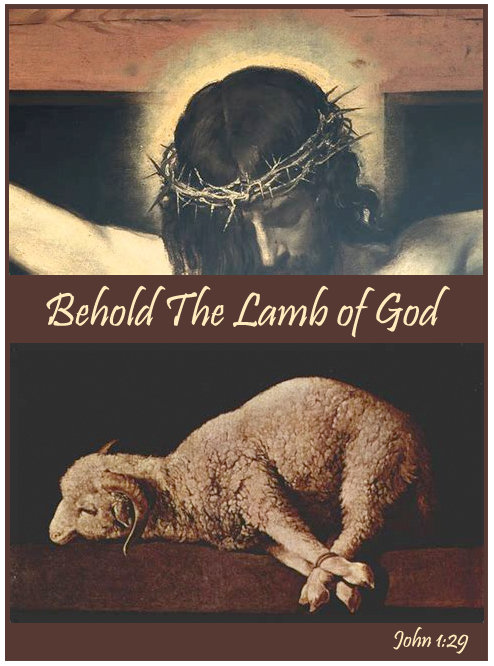 There is a mistaken belief among "Muslims" that Jesus, the sacrificial Lamb of God, wasn't crucified, even though the Koran (Quran) – if read and understood properly – CONFIRMS the Biblical account of the crucifixion and resurrection (Sura 3:55, Sura 4:157-158, Sura 6:122, Sura 19:33-34).
This error is then compounded in multiple ways, by wrongly assuming the Bible has been corrupted (even though God said that could never happen – Sura 15:9-10; Sura 32:23) and/or that sacrifice for sins is allegedly unnecessary, because God promised that no SOUL will ultimately be punished for the sins of another on Judgment Day which, of course, is true.
Ezekiel 18:20-22
18:20 The SOUL that sinneth, IT shall DIE. The son shall not bear the inequity of the father, neither shall the father bear the inequity of the son: the righteousness of the righteous shall be upon him, and the wickedness of the wicked shall be upon him.
18:21 But if the wicked will turn from all his sins that he hath committed, and keep all My Statutes, and do that which is lawful and right, he shall surely live, he shall not die.
18:22 All his transgressions that he hath committed, they shall not be mentioned unto him: in his righteousness that he hath done he shall live.
The reason these very simple concepts are not understood is because they are not being seen from a spiritual point of view. That's why Christ told us through the mouth of Jesus that unless one is reborn as their true, spirit self, they cannot understand the difference between the spirit (Being/Soul) and the flesh (human-animal), and thus can NEVER properly understand the Scriptures, including the Koran (John 3:3-7).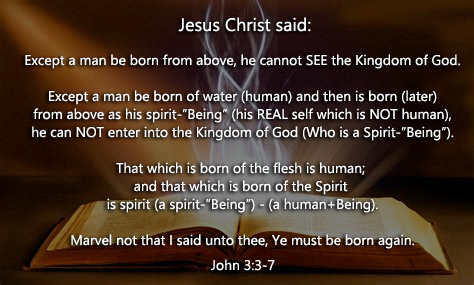 According to The Law, which every Muslim is COMMANDED to read, carefully study and obey (Sura 6:153-157), the Soul/spirit-Being MUST atone for sin (the commission of a crime – 1 John 3:4), by sacrificing the life of the flesh, which is in the blood of the animal.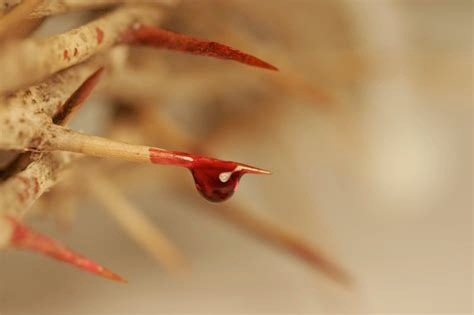 Leviticus 17:11 For the life of the FLESH [is] in the blood: and I have given it to you upon the Altar to make an atonement for your souls: for it [is] the blood [that] maketh an atonement for the soul.
God is NOT bloodthirsty nor barbaric; He is loving and patient beyond understanding, to bring us to repentance, so we learn personal accountability for our own actions, change our selfish, sinful ways, and LIVE (Deut. 30:15-20). True repentance is choosing of one's own free-will to live without crime (sin). Why would God ever release unrepentant criminals – who refuse to learn sacrifice, discipline, self-control and obedience to His Law – from this prison-planet? That wouldn't be fair to the rest of the law-abiding citizens of the universe, now would it?
Punishment for our non-capital criminal offenses/sins here on Earth began with substitute animal sacrifices. People's material wealth was in the land and their livestock, so having to sacrifice their best breeding stock should have provided ample incentive not to sin/break The Law, teaching both the putting of others first and personal responsibility for one's own actions.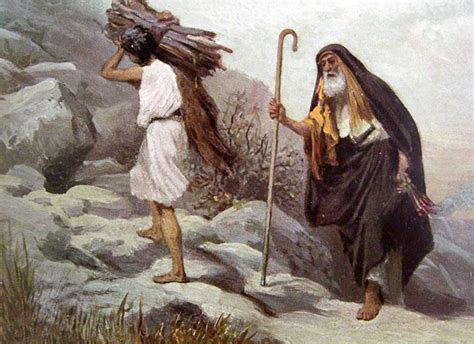 We were provided the example of Abraham being asked to offer up his miracle son Isaac, foreshadowing God offering up Jesus (the Lamb of God) 2000 years later, just as substitute animal sacrifice foreshadowed "self" sacrifice (Matt. 10:38, Mark 8:34, Luke 9:23, Luke 14:26-27, Gal. 2:20, Sura 6:162, Sura 92:18-21). "Self" sacrifice is the SOUL daily sacrificing the selfish human animal it lives inside of, and its ego, for the mutual benefit of everyone.
Yes, once Abraham had passed his test, God provided him with a ram (male adult sheep) to sacrifice instead of the human animal body of Isaac, but God still required this substitute animal sacrifice as an atonement for sin, again foreshadowing the crucifixion of the human animal Jesus instead of Isaac's sons/descendants, with whom God made His Covenant (Gen. 17:20-21).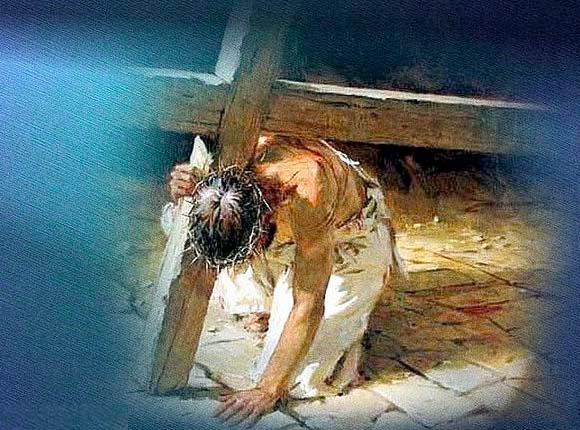 The reason God sent His Son, the Messiah/Christ to incarnate Jesus 2000 years ago, is because after 4000 years, many human lifetimes, and countless opportunities, we still were not keeping The Law and thus fell under the Curse (penalty clause) of The Law, meaning EVERYONE had to die. Christ substituted himself and WILLINGLY accepted that sacrificial assignment, just as Isaac had.
The penalty clause states that, for not keeping The Law/Covenant, the punishment is death (see Deut. 28), to deter us (the Souls/spirit-Beings/Jinns) from becoming hardened, unrepentant criminals that will have to be executed on Judgment Day (Ezek. 18:4, Rom. 6:23). How will YOU pay God for the sins/crimes of your previous lifetimes in human-animal bodies? How will YOU pay God for the past sins/crimes of your current human lifetime?
And why would anyone continue sinning/breaking The Law/Covenant committing crimes, knowing they are facing the spiritual worse than death penalty in The Fire, unless they stop?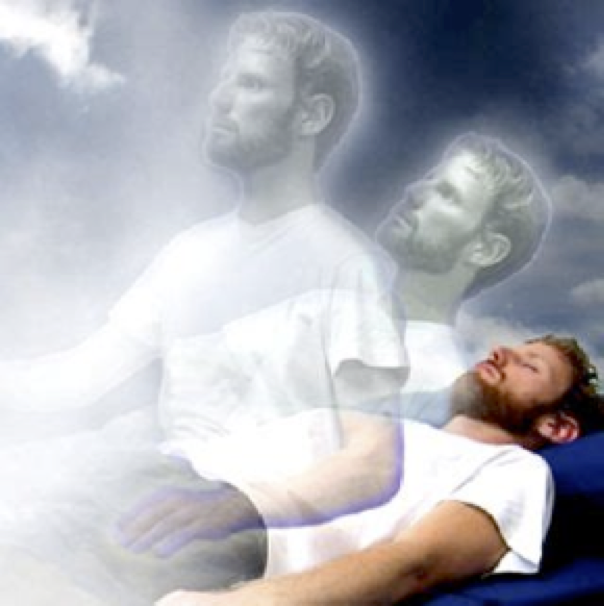 Anyone struggling with these statements is simply not seeing our situation spiritually, because our Most Merciful and Oft Forgiving God doesn't give us a mere 70-80 years (or less) to get it right or burn. 6000 years is what our heavenly Father (God) considers to be long-suffering. Reincarnation is an irrefutable fact.
WE ARE NOT THESE MORTAL HUMAN ANIMAL BODIES THAT WE ARE TEMPORARILY USING.
We are immortal Souls/spiritual-energy Beings of Light/Jinns/Angels (made from "fire") that are NOT OF THIS WORLD. It is the human animal that we are temporarily incarnating/inhabiting that is made from "clay", i.e. is of this world.
Jesus was the mortal human son of Mary, born in Bethlehem in the Spring, and crucified at the age of 40 at the same time of the year. Hence his designation as the "Son of Man". "Jesus", along with being a name, is also a title, which means "Saviour" or, more specifically, "YHWH ("I AM") Saves".
The Messiah/Christ is the immortal Spirit-Being Who is the firstborn/first-created Son of God (Col. 1:15, Rev. 3:14), and definitely NOT of this world, as He said through the mouth of Jesus, whom He (Christ – the Holy Spirit/Mediator between God and men – John 14:18, 1 Tim. 2:5) incarnated/"strengthened" 2000 years ago (Sura 2:87, Sura 2:153, Sura 5:113). God is NOT human (Num. 23:19; John 4:24; Sura 112) and does NOT have a consort/partner (Jer. 44:17-25, Sura 6:101), nor does He beget human sons.
It was Jesus whom God raised 3 days and 3 nights after he was crucified, NOT The Messiah/Christ. It only appeared as if the immortal Messiah/Christ had been killed, because He was incarnated inside the body of Jesus (John 1:10). Jesus gave up the spirit/Christ after he said: "It is finished."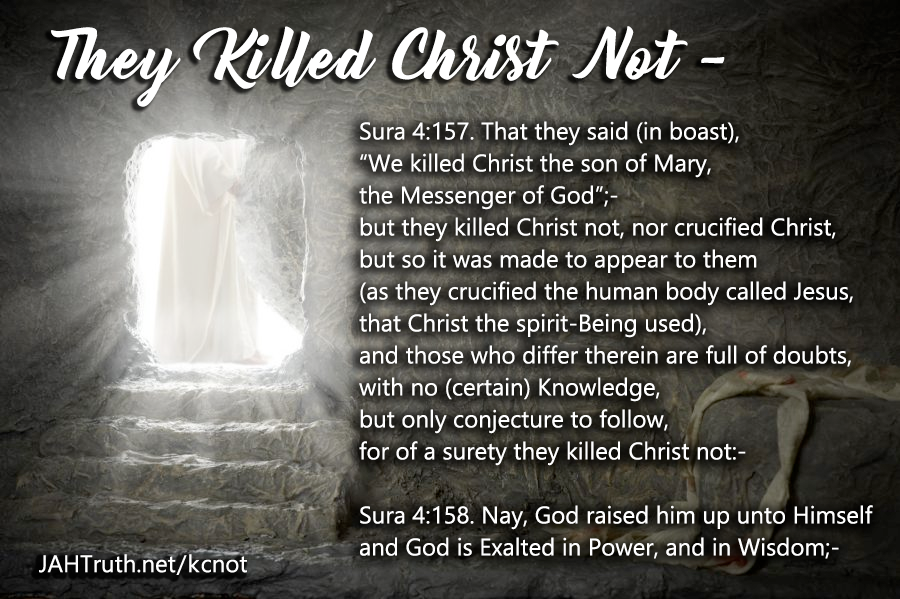 John 19:30 When Jesus therefore had received the vinegar, he said, It is finished: and he bowed his head, and gave up the Spirit (Christ within him).
Luke 23:46 And when Jesus had cried with a loud voice, he said, Father, into Thy hands I commend my spirit: and having said thus, he gave up the Spirit (Christ within him).
So why was human-animal Jesus, the unblemished Lamb of God, voluntarily sacrificed instead of us, if no SOUL will be punished for the sins of another? Why did Christ, WILLINGLY agree to suffer the pain of the crucifixion inside the human-animal body of Jesus to make a one-time payment (Heb. 10:12) for the penalty we incurred for our past sins (Deut. 28:15-68; Rom. 3:25)?
TO AGAIN TEACH US "SELF" SACRIFICE AND PERSONAL RESPONSIBILITY FOR OUR ACTIONS, AND TO SHOW US WHO AND WHAT WE REALLY ARE, AND WHAT LOVE REALLY IS (John 15:13).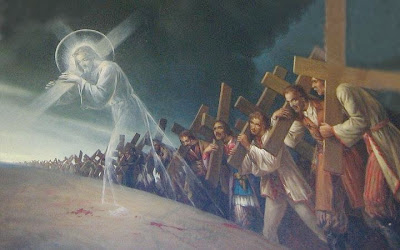 The Messiah/Christ is our ONLY Teacher/Imam (Matt. 23:8-10). He is also the ONLY One God Anointed to be King over us, and to whom God shall give the Davidic Throne (Ezek. 21:25-27. Luke 1:31-33). Christ isn't just King of the "Jews" or the "Christians" or the "Muslims"; Christ is The King of kings (Rev. 19:11-16) over the entire world, all of which God created through Christ (Heb. 1:1-4).
THAT is the assignment God gave to the One Whom He (God) Anointed (Messiah/Christ), to teach and lead by example, and to save us from the "Curse"/Penalty Clause of The Law. THAT is the reason God refers to His Anointed One as "The Word of God" (Rev. 19:13). THAT is the reason God refers to His Anointed One as "The Angel/Messenger of God" (Exod. 3:1-3; Exod. 23:20-23; Mark 9:7; Rev. 1:1; Sura 4:157-158; Sura 7:157-158). And THAT is the reason why God's Anointed One SERVES as the Holy Spirit (our connection to God, conveying messages to and from God – John 14:18, 1 Tim. 2:5, Heb. 5:5-10).
Matthew 23:10-11
23:10 Neither be ye called masters: for one is your Master, [even] Christ.
23:11 But he that is greatest among you shall be your servant.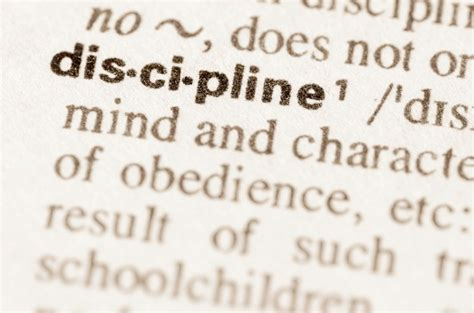 As our Teacher and King, Christ took personal responsibility for our failures as his students and prisoners (Isa. 14:12-17) even though the fault was ours (Heb. 8:8-10; Rev. 12:7-9). And that selfless act itself, of willingly and extremely painfully sacrificing his human-animal life, was a lesson too, as it teaches true believers:
1) there is no reason to fear the death of the human body (Matt. 10:28), because we are NOT the human-animals we live inside of;
2) there is eternal, spiritual life after the death of the human-animal body;
3) only through sacrificing/crucifying our "self" (the ego) DAILY can we be resurrected;
4) there is no greater love than to be willing to give your life for others*;
5) we need to set the correct example for others through every thought, word and action;
6) we need to take personal responsibility for our own actions instead of trying to blame others; and
7) true faith requires obedience to God all day every day, not just when it's easy and convenient.
*Note: the experiences we have in this physical world are to teach us spiritual lessons. Giving up one's human life teaches the Soul/spirit-Being within to invariably give up its own "self" life (its selfish desires) for the good of others.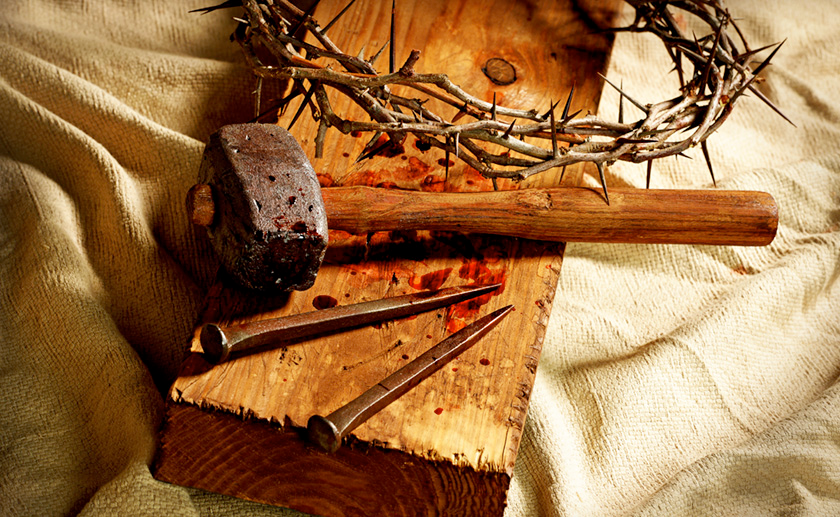 How can anyone in their right mind acknowledge they are a sinner (criminal), and yet be conned into believing they are perfect and not in need of a Saviour, that God Himself personally selected and sent (John 17:3)? Had Christ not been willing to make that sacrifice, laying down the human-animal body of Jesus to pay for our PAST sins (Rom. 3:25), none of us would have any hope of being resurrected from the spiritually "dead", or even have the opportunity at this late hour to turn from our selfish, sinful and evil ways (Ezek. 18). The only thing that can convince someone otherwise is their own arrogance/ignorance.
Revelation 20:6, 12-15
20:6 Blessed and holy [is] he that hath part in the first resurrection: on such the second death hath no power, but they shall be channels of God and of Christ (Gal. 1:10), and shall reign with him a thousand years.
20:12 And I saw the "Dead", small and great, stand before God; and the books were opened: and another Book was opened, which is [the Book] of Life: and the "Dead" were judged out of those things which were written in the Books, according to their works.
20:13 And the "sea" gave up the "Dead" which were in it; and death and hell delivered up the dead which were in them: and they were judged every man according to their WORKS.
20:14 And death and hell were cast into the "Lake of Fire". THIS IS THE SECOND DEATH.
20:15 And whosoever was not found written in the Book of Life was cast into the "Lake of Fire".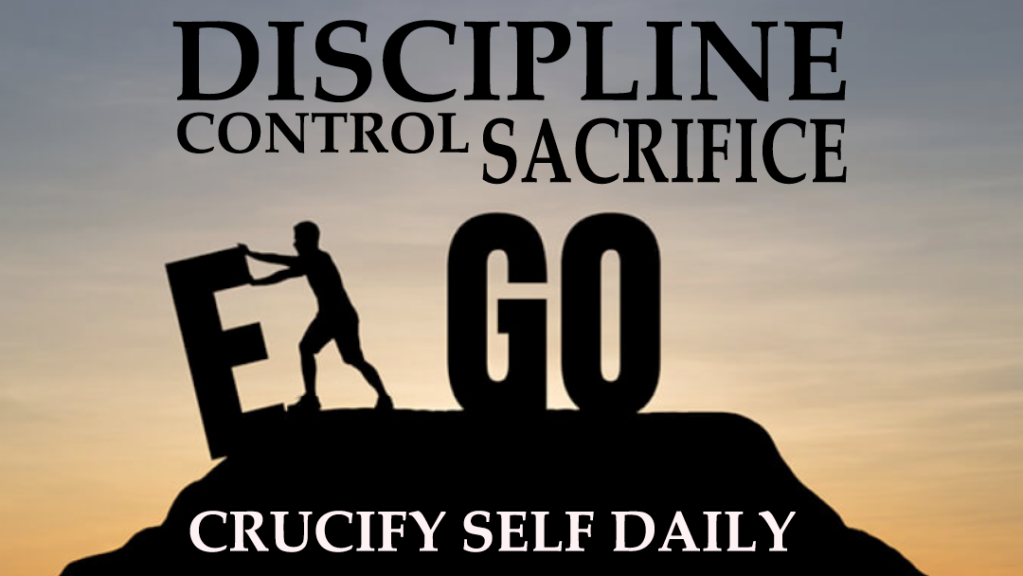 By learning from Christ's Example to crucify your "self" all day long, every single day, for the greater, common good, you will be helping to make this world a better place not only for yourself, but for everyone else too.
How will The Messiah/Christ/Mahdi judge YOU on the Last Day (John 5:22)?
John 5:19-25
5:19 Then answered Jesus and said unto them, Verily, verily, I say unto you, The Son can do nothing of himself, but what he seeth the Father do: for what things soever He doeth, these also doeth the Son likewise.
5:20 For the Father loveth the Son, and showeth him all things that Himself doeth: and He will show him greater works than these, that ye may marvel.
5:21 For as the Father raiseth up the dead, and quickeneth [them]; even so the Son quickeneth whom he will.
5:22 FOR THE FATHER JUDGETH NO MAN, BUT HATH COMMITTED ALL JUDGMENT UNTO THE SON Enoch 58:1; Enoch 60:11; Enoch 68:39).
5:23 That all [men] should honour the Son, even as they honour the Father. He that honoureth not the Son honoureth not the Father WHICH HATH SENT HIM.
5:24 Verily, verily, I say unto you, He that heareth my word, and liveth by Him that sent me, hath Everlasting Life, and shall not come into condemnation; but is passed from "death" unto Life.
5:25 Verily, verily, I say unto you, The hour is coming, and now is, when the "dead" shall hear the voice of the Son of God: and they that hear shall LIVE.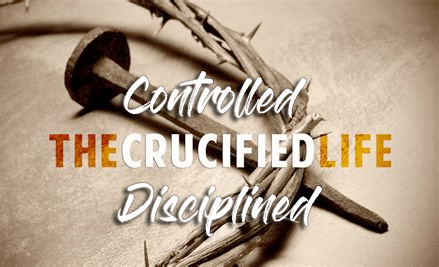 Any SOUL who hasn't learned to honour God's Anointed One (Sura 2:98), by daily sacrificing their own self-life (Matt. 10:38, Mark 8:34, Luke 9:23, Luke 14:26-27, Gal. 2:20, Sura 6:162, Sura 92:18-21), with its selfish, greedy, evil and destructive desires, will find themselves in The Fire on Judgment Day – NOT FOR THE SINS OF ANOTHER, BUT FOR THEIR OWN SINS – exactly as the Koran (Quran) warns us, at least 300 times.
RELATED: