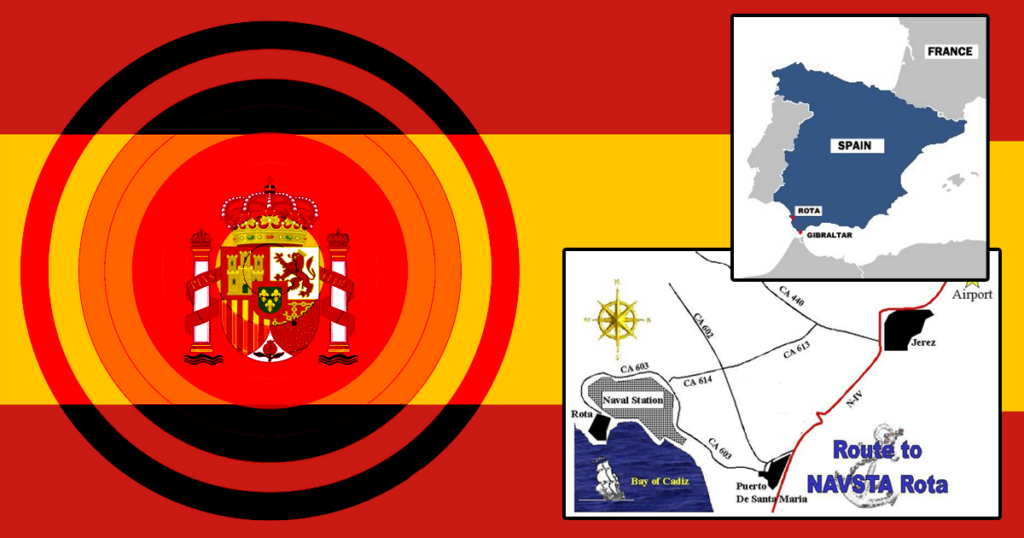 Introduction
Spain's un-wavering support to its NATO alliance is no doubt on Russia's radar. Spain's support of Ukraine with offensive weapons, military supplies, HAWK air defence systems, and now tanks are no doubt being tallied. Spain's decision to help monitor Russian troops and to train Ukrainian soldiers on its own soil isn't going unnoticed; and neither is Spanish propaganda about the War in Ukraine.
What's its promised reward? Spanish Foreign Minister Jose Manuel Albares, pledged that Spain will help rebuild Ukraine. "Spain will contribute to rebuilding Ukraine's infrastructure, culture and heritage." What this game is can be defined as "perpetual commerce through perpetual war," which is a Banksters scheme; and Ashke-NAZI Zelensky wasted no time brown-nosing them with praise, thanking U.S. corporations, like BlackRock, JPMorgan and Goldman Sachs, for their cooperation with plans to rebuild after the war, saying the companies' support is an opportunity for "big business".
In Russia's sights is no doubt the NATO-ROTA naval base in Cadiz, within the Campo of Gibraltar region, with its bilateral defence agreement between Spain and the US. Naval Station Rota is strategically located near the Strait of Gibraltar and at the halfway point between the United States and Southwest Asia. Because of this ideal location, the base is able to provide invaluable support to both US Sixth Fleet units in the Mediterranean and to USAF Air Mobility Command units transiting to Germany and Southwest Asia.
Tanking It Up
Spain's latest maneuver, supplying Leopard tanks to Kiev, is receiving attention from Russia with this a Sputnik article entitled, Supply of Leopards to Kiev: 'Spanish Gov't Humbly Follows Washington's & NATO's Orders'.
Most of the article is featured below because Sputniknews is blocked in many countries.

In mid-2022, Spanish Defense Minister Margarita Robles said she would not send Leopard tanks to Ukraine because they were in "absolutely deplorable condition." In January 2023, however, Robles herself confirmed that the Spanish government had begun refurbishing some Leopard 2A4 tanks for delivery to Kiev.

"If NATO orders to send tanks, the Sanchez government cannot refuse," commented Juan Antonio Aguilar, director of Geoestrategia.es, on the recent announcement by the Spanish Defense Ministry to send Leopard tanks to Kiev.

However, he gave three reasons as to why these vehicles would be useless. Juan Antonio Aguilar explained that the poor condition of the tanks was not an excuse to not send them to Kiev. On the contrary, Spain tried to comply with all NATO requests.

"Frankly, I don't think it's an excuse. The Spanish government is absolutely obedient to the orders of Washington and NATO. Spain is a country with zero sovereignty in international affairs, and it is simply appalling to see a left-wing government, supposedly made up of anti-NATO and anti-war political parties, leading the country into war, no matter how much they try to hide it by disregarding popular sovereignty and deceiving their voters. If NATO orders Madrid to send tanks, the Sanchez government will not be able to refuse," the analyst said.

According to the expert, the Leopard A4 tanks stationed in Zaragoza have not been moved in more than 15 years, and it would take a lot of work and money to get them up and running again. Assessing the current situation, the expert identified three main problems that the Spanish government may face.

First of all, he noted, there is the training of the crew, which takes about 22 months, but Spain plans to do it in four to six weeks. It turns out that poorly trained Ukrainian troops will operate a sophisticated weapons system in the most dangerous spot in the world, the expert said.

"Unless there would be volunteer crews from NATO countries," he added.

The second problem is logistics. One hour in a combat zone is equivalent to three hours of maintenance on such tanks. Ukrainian soldiers also need highly specialized maintenance teams and training to produce quality mechanics, so the analyst doubts this can happen.

"The tanks provided would have to be returned to NATO countries for any significant repair of equipment damaged by simple use or actual combat, which means that the total number of tanks available to Ukraine would be far less than the number of tanks provided," Aguilar said.

Third, the operational environment is another challenge for Kiev. Tanks cannot operate alone. They must coordinate with other types of forces, such as air defenses, artillery, drones, or attack helicopters. In addition, the terrain through which they advance must be occupied by infantry in mechanized formations, he explained, calling such tank deployments a "monstrous operation" if these conditions are not met.

"In conclusion, sending tanks for the sake of sending tanks is more like a monstrous propaganda operation to continue giving the impression that Kiev still has military capabilities," he stressed.

Russia has repeatedly warned that supplying arms to the Kiev regime will only increase tensions in Eastern Europe and exacerbate the conflict in Ukraine. However, the United States and its EU allies have launched a sanctions campaign against Moscow to supposedly weaken its economy and prevent Russia from funding its army.
More Background:
Spain 'willing' to send Leopard tanks to Ukraine: Defense minister – In a statement to the EFE news agency on 25 January, Spanish Defense Minister Margarita Robles said Spanish officials would discuss with allies to determine how many tanks Ukraine needs and how many Spain can send. Robles said Spain is willing to send Leopard tanks to Ukraine. Spain has one of the largest fleets of Leopard tanks — a total of 347. Most of them are the model Leopard 2E, made in Spain, but it also has more than 100 Leopard 2 A4 that were purchased from Germany in 1995. In August, Spain canceled its plans to send the tanks to Ukraine because the defense minister said the armored vehicles were in "an absolutely lamentable state" and would "pose a risk" to their users. "The vast majority of the Leopards that Spain could send to Ukraine would need a tune-up; others couldn't be delivered," Robles told EFE.
PSOE, Podemos send Spanish tanks to Ukraine for war with Russia – Spain's Socialist Party (PSOE)-Podemos government announced that Madrid plans to send its Leopard 2 tanks to Ukraine. This comes after Germany agreed to send its own and allowed NATO allies to do the same. On 25 January, Spanish Defence Minister Margarita Robles said: "Spain is willing, within this coordination, to work with our allies to do whatever is necessary including the sending of Leopards, training in the use of these Leopards and also to help in their maintenance and upkeep." Last summer, the PSOE-Podemos government was the first to offer Leopard tanks to Ukraine. However, in August, Robles backed down, claiming the tanks were in an "absolutely regrettable" state and could not be used. In reality, Madrid backed down over Berlin's possible veto, as the European powers waited to see whether Washington would also provide tanks to Ukraine and offer full military support if Russia targeted Leopard deliveries for military strikes.
Remarkably, while Podemos has recognized that the tanks will fuel the military escalation and threaten to trigger a nuclear conflagration, it is also pledging to continue to support the war effort.
Take a look at this video analysis:
DGTV – Ukraine War Report Spain is currently sending the most tanks to Ukraine to beat Russia
UPDATE: 1 FEB 2023 – Spain plans to send up to six Leopard tanks to Ukraine
Why is the Spanish government absolutely obedient to the orders of Washington and NATO?
Birds of a Feather
Addressing a plenary at the World Economic Forum' annual meeting at Davos May 2022, Spain's Prime Minister Pedro Sánchez calls for European unity and says Spain will do its part.
"I want to take this opportunity to reaffirm my country's support for Ukraine and our resolve in helping ensure that Putin does not achieve his goals."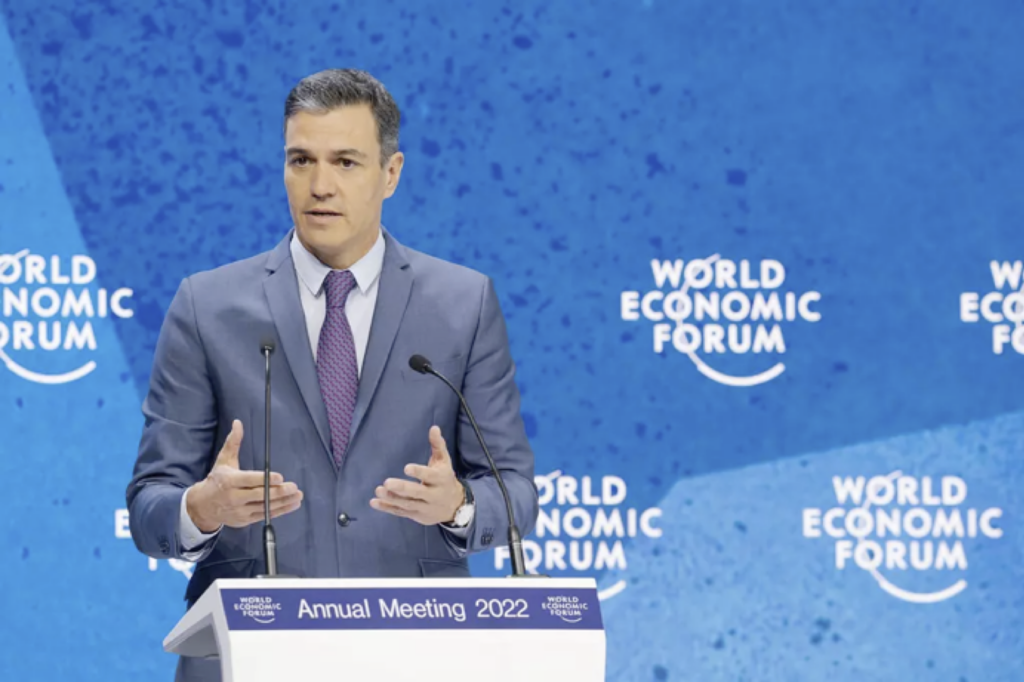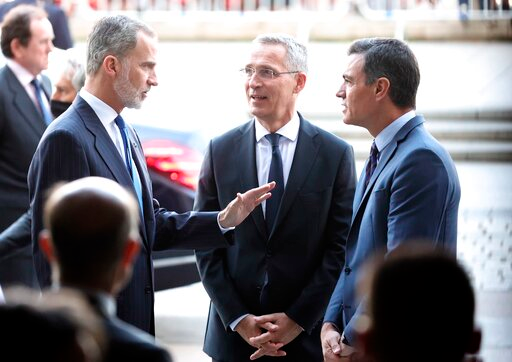 Spain's king Felipe VI speaks with NATO Secretary General Jens Stoltenberg, centre, and Spanish Prime Minister Pedro Sánchez, right, as they attend a gala at Madrid's Royal Theater, Monday, May 30, 2022.
During this 26th Bilateral Summit in 2021, Pedro Sánchez, met with the French President Emmanuel Macron, one of Klaus Schwab's young global leaders, to address issues of shared interest in all areas, given the depth and intensity of relations between the two countries and questions on the European agenda, such as the need to swiftly implement the Next Generation EU.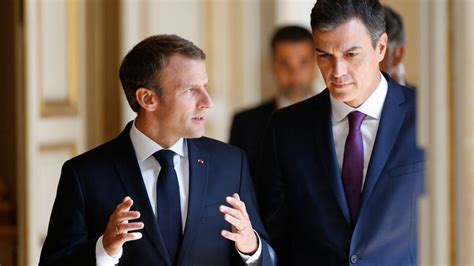 Note: During a speech at the Nov 2022 APEC summit in Bangkok, French President Emmanuel Macron called for a "We Need a Single Global Order".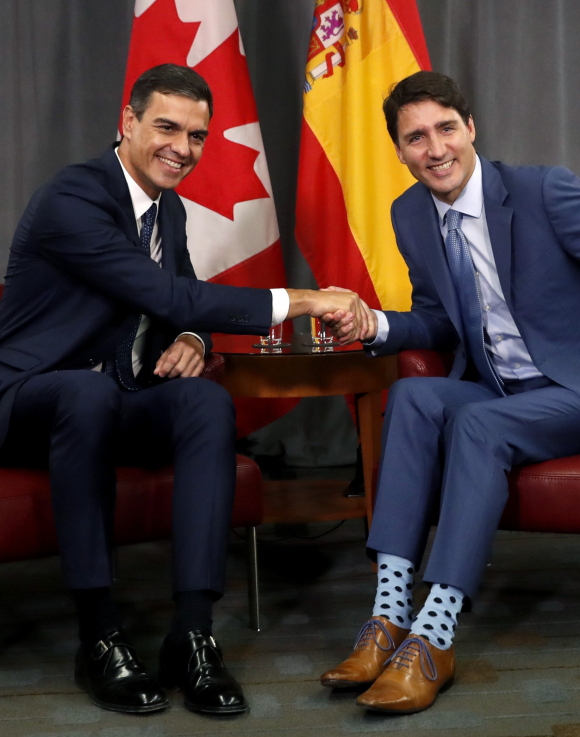 March 2022 – Prime Minister Justin Trudeau met with the Prime Minister of Spain, Pedro Sánchez, in Riga, Latvia. Trudeau welcomed Spain's decision to send weapons directly to Ukraine.
It's not the first time they met to collaborate.
At the NATO Summit June 2021 in Brussels, Prime Minister of Spain, Pedro Sánchez met with Prime Minister Justin Trudeau. The two leaders spoke about the strength of transatlantic relations and their collaboration within NATO. They looked forward to continuing to work together on common global interests, emphasizing a shared commitment to effective multilateral action to advance key priorities.
Justin Trudeau also said the pandemic had provided an "opportunity for a reset."
This Newsweek Headline – Is Pedro Sanchez the New Justin Trudeau? – begs the question is Sanchez being groomed or he is well into the fold already?
The Trudeau government provided the World Economic Forum (WEF) — of which Trudeau is a member — with $2,915,095 between 2020-2021, as well as giving the United Nations a whopping $1.576 billion all in Canadian taxpayer dollars. Since attending Davos to complete the WEF's Young Global Leaders program — a five-year program designed to produce leaders that infiltrate governments, businesses, and cultures worldwide — Trudeau has become a staunch supporter of the WEF's agenda and frequent speaker at the Forum.
Also note that Rishi Sunak, installed PM of the UK, is one of Klaus Schwab's young global leaders and a member of the World Economic Forum, heavily involved in the Great Reset. His father-in-law owns the company providing the WEF's social credit score software, whilst Sunak himself is pushing the G7s programmable money project that will give governments total control over every aspect of a person's life. Britain's Globalist Coup.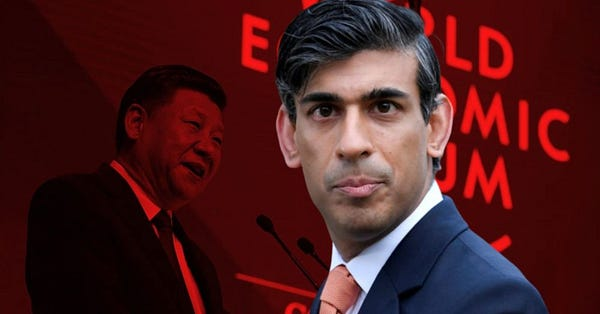 "We need a vast military style campaign to marshall the strength of the global private sector," Charles said at the COP26 Summit.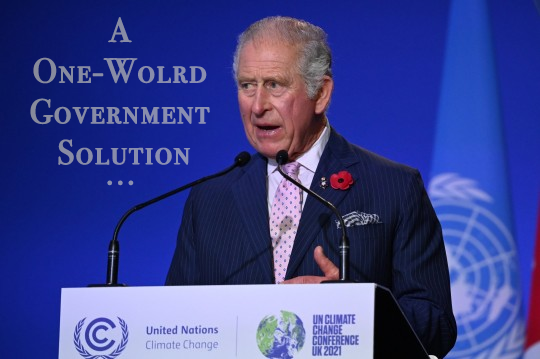 For The Birds
Revelation 16:14 For they are the spirits of devils, working miracles, [which] go forth unto the kings of the Earth and of the WHOLE WORLD, to gather them to The Battle of that Great Day of God Almighty.

Psalm 110:5 The Lord at thy right hand shall strike through kings in the day of His wrath.
Yet, these kings and leaders of the world continue their Satanic Plan.
Lead up to the summit:
NATO has announced that Spain will host its next summit in 2022

Next year's NATO Summit in Madrid will also coincide with the 40th anniversary of Spain's accession to the Atlantic Alliance. Spain became the 16th country to join the 33-year-old Alliance NATO on 30 May 1982; bringing not only its military capabilities and its vital geostrategic location for Western European defence also its diplomatic skill and political relations with Latin America, the Middle East and North Africa.

Since its outset Spain has supported The 'NATO 2030' document – a document to achieve a more political and militarily stronger and more global organisation to face the threats and challenges of the new strategic context, and have debated Russia, China and Afghanistan.

The President of the Government of Spain, Pedro Sánchez emphasised the importance of the document: "We need more multilateralism. A more political, militarily stronger and more comprehensive Alliance is better able to meet the new challenges facing our societies."

The NATO Summit in Madrid drew to a close on Thursday 30 June 2022 with decisions to transform and strengthen the Alliance. Secretary General Jens Stoltenberg said: "The decisions we have taken in Madrid will ensure that our Alliance continues to preserve peace, prevent conflict, and protect our people and our values."
Ezekiel 13 (extract)
Because the "foolish prophets" (politicians) have seduced My people, saying peace; and there was NO peace and one built a wall (N.A.T.O. and U.N.O.) and others daubed it with untempered mortar (non-hardening / useless cement), say to them that it shall FALL. [Prophecy about the fall of NATO.]
Spain is on The Chopping Block
From a 2005 Letter to People of the Campo:
God has prophesied through Nostradamus that He will make a second butcher's bench (slaughter) of the Spanish people who stand against Him and the setting up of Christ's Kingdom in the Campo.
Nostradamus – Quatrain 8,54
Soubz la colleur du traicte mariage,
Fait magnamine par grand Chyren selin.
Quintin, Arras recouvres au voyage
D'espaignolz fait second banc macelin.
Under the bond of the Marriage -treaty (Apoc./Rev. 19:7),
a magnanimous act by the Christ Rock :
Quintin and Arras recovered on the journey;
Of the Spanish a second butcher's bench is made.
Question:
Has Spain put a target on its back for siding with the Satanic West? Will it be Russia to slaughter the Spanish people when this war escalates past Ukranian borders? It's looking that way.
Solution:
Stop following your blind leaders to Hell-fire. The Campo of Gibraltar – Cadiz Province – is being given an opportunity to switch sides, from the Satanic New World Order that is being set up by their king and politicians, and instead to join and follow Christ – Uniting The Campo Under Christ Not Madrid, an offer that has been on the table for years now.
Christ has plans for The Campo of Gibraltar.
RELATED: