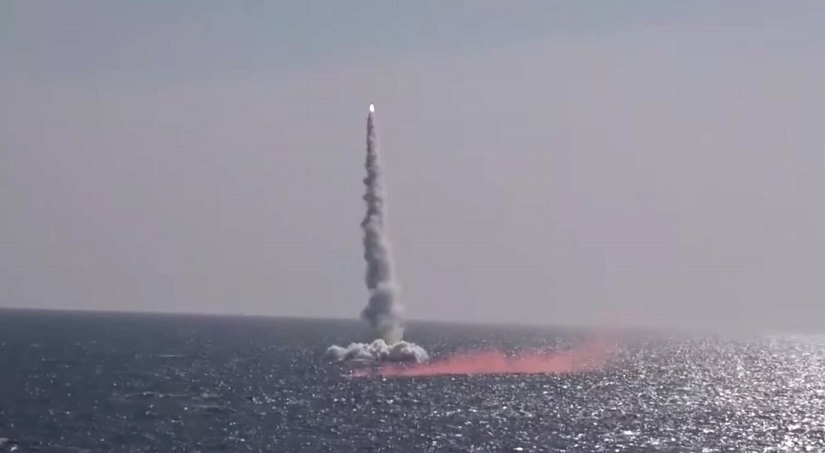 In the News – A Russian submarine in the Sea of Japan has hit a land target over 1,000 kilometres (621 miles) away with a Kalibr cruise missile in a drill, Russia's defence ministry said on Friday, the same type of missile Moscow uses in the Ukraine conflict.
The ministry published a video showing the missile emerging from under the water and then hitting a target at a training area in Russia's eastern Khabarovsk region.
Russia, locked in a decades-old territorial dispute with Tokyo over a chain of Pacific islands, said an undisclosed number of its Pacific Fleet ships, jets and drones were also involved in the drill, securing the perimeter.
Moscow has used Kalibr missiles to attack multiple targets in Ukraine, including power stations, by launching them from ships and submarines in the Black Sea.
Source: The Truthseeker – Russian sub launches cruise missile from Sea of Japan in a drill
Shocked NATO! New Russian Submarine Fires Kalibr Cruise Missile
DGTV – Shocked NATO! New Russian Submarine Fires Kalibr Cruise Missile
RELATED: