From WarNews247 (27 Feb 2023), with inserted images.
China entered the war against Ukraine and NATO: Delivers PLZ-05 and MLRS AR1A artillery systems to the Russian Army! – Full List
Arrival of Russian officials at Chinese base.

The shipment of Chinese weapons systems to Russia begins, an event that will be a turning point not only for the Ukrainian war but also for Beijing's relations with the US, the West and NATO.
Senior Chinese Liberation Army officials have reportedly ordered the opening of the PLA's largest weapons depot in the Xinjiang Uygur Autonomous Region.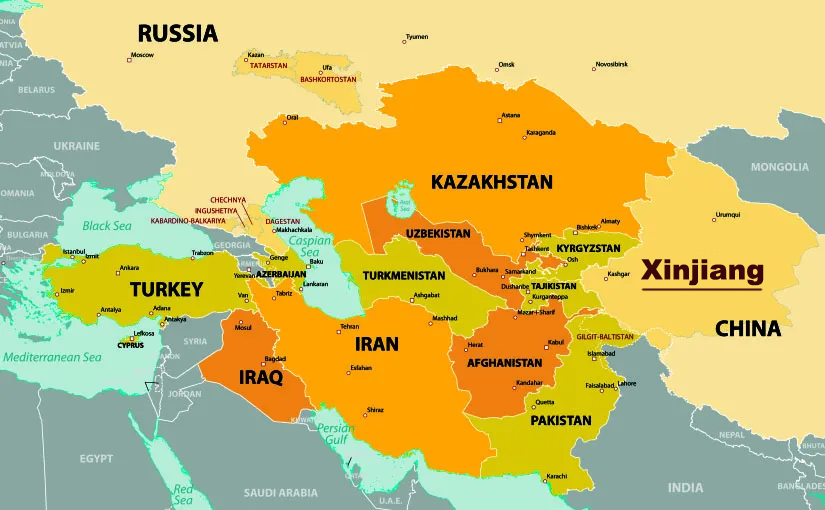 The Chinese military base houses high-ranking Russian military personnel. The Russians reportedly arrived in this particular province of China 8 days ago.
Chinese officials are bringing artillery systems out of storage as well as missile systems. According to the same information, these are large quantities of weapons.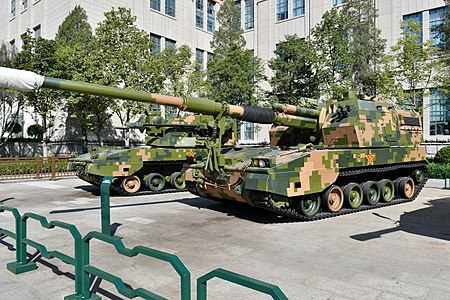 "The reserve artillery systems are coming out of storage, being inspected and being prepared for transfer to Russian colleagues. These are PLZ-05 self-propelled howitzers of 152 mm caliber, the analogue of the Soviet/Russian 2S19 'Msta-S', as well as MLRS AR1A, the analogue of the 9K59 'Smerch' of 300 mm caliber," Chinese sources say.
Let's note that the concession of the specific weapon systems to the Russian Army has a logic. These systems are the same as the Russian ones, the Russians know them, and Beijing can easily deny NATO and the US their concession.
China's Weapons List – What else can Beijing deliver?
According to a Chinese military analyst, Beijing may still deliver:
Golden-Eagle 500 UAV: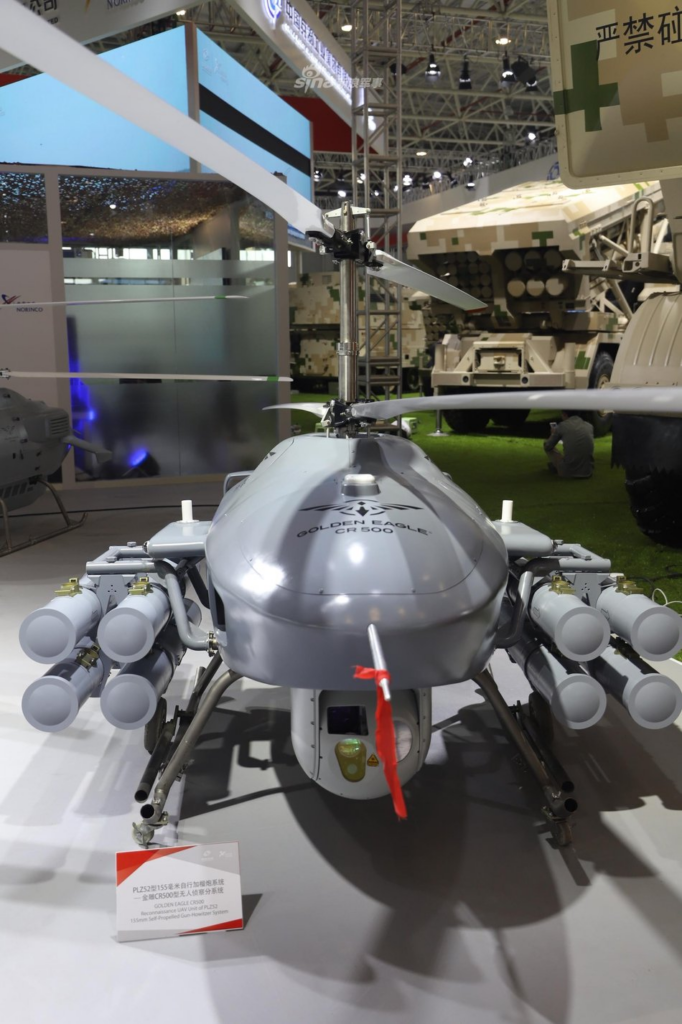 SR-5 artillery system: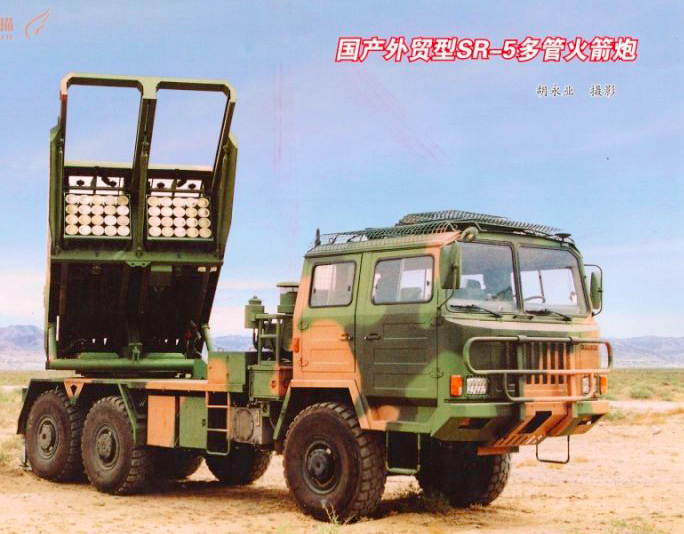 Drone swarm systems: The Chinese propose a system which is capable of swarm attacks and automated formation. Each swarm consists of about 200 drones.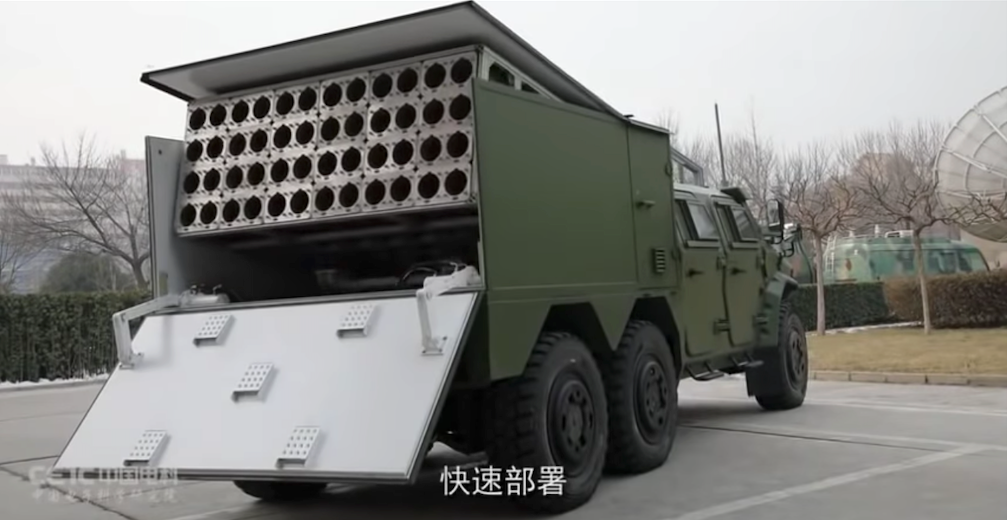 Information about the concession of Chinese HJ-12 anti-tank missiles is not yet confirmed: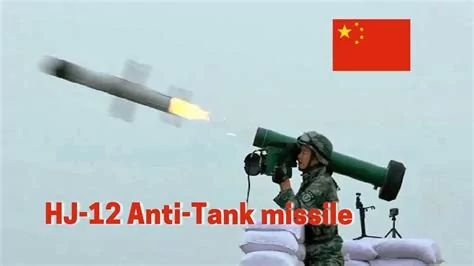 Russian media comment that "the Russian military critically needs reconnaissance and strike drones for continuous aerial monitoring of the operational situation, identification of targets for artillery and adjustment of its fire, as well as air strikes from drones without endangering the lives of pilots.
China has begun to develop its drones, having carefully analyzed the experience of using the US MQ-1 Predator and MQ-9 Reaper UAVs in Afghanistan and the Middle East. As a result, the PLA was able to acquire several analogues of these UAVs.
For aerial reconnaissance and surveillance, jamming enemy communication systems, adjusting artillery fire, using communications and data transmission systems, as well as issuing coordinates to tactical missile systems, the China Aerospace Science and Technology Corporation has developed two UAVs of the Cai Hong series ("Rainbow") CH-1 and CH-2. However, in 2008 the CH-3A was created.
The Chinese reconnaissance and strike aircraft has the following characteristics: wingspan – 7.9 meters, length – 5.1 meters, height – 2.4 meters, maximum takeoff weight – 640 kg, maximum speed – 240 km/h, maximum height flight – 5 km.
Its radius of action is 200 km, flight range is 2000 km, flight duration is 12 hours and payload mass is 100 kg. The UAV can carry 45 kg AR-1 laser-guided missiles and 25 kg FT-25 small-sized guided bombs, as well as two FT-5 bombs with a 35 kg warhead and CEP in the 3-5 m range with satellite guidance.
In addition, the drone can be used for electronic warfare. With the export designation Rainbow-3, these UAVs were delivered to Nigeria, Myanmar, Pakistan and Zambia.
A direct analogue of the American MQ-1 Predator is the Chinese CH-4 drone.
Its length is 9m, wingspan – 18m, takeoff weight – about 1300 kg. Maximum speed 230 km, flight range – 3000 km and flight duration – more than 30 hours.
On four pylons it can carry guided missiles and guided bombs up to 345 kg. Chinese CH-4A/B drones are exported to Algeria, Myanmar, Pakistan, Jordan, Iraq, Turkmenistan, the United Arab Emirates and Saudi Arabia. The cost of one unit is estimated at 4 million dollars.
A modified version of this drone called Tian Yi is equipped with two motors and has a lower heat signature.
Its older brother, the CH-5 UAV, has a wingspan of 21 meters, a length of 11 meters, a takeoff weight of 3300 kg, an engine of 300 hp, a maximum light speed of 310 km/h.
Its maximum flight height is 7000m, the drone can stay in the air for more than 36 hours. The payload weight of the Chinese UAV is 1200 kg. It can carry 24 AR-2 guided missiles at six knots. With satellite equipment its range increases to 2000 km. from 250!
Also in this category, China has the Wing Loong drone, known in its export version as the Pterodactyl I.
Its wingspan is 14 m, length 9.05 m, maximum speed – 280 km/h. The device has a takeoff weight of 1100 kg, equipped with a 100 hp engine and can carry a payload of up to 200 kg. It can carry 50–100 kg aerial bombs, namely: FT 10, FT 7, YZ 212D, LS 6, CS / BBM1 and GB4, small-sized air-to-ground guided missiles such as AG 300M, AG 300L, Blue Arrow 7 , CM 502KG and GAM 101A/B.
Wing Loong has been exported to Egypt, United Arab Emirates, Indonesia, Kazakhstan, Uzbekistan, Nigeria and even Serbia. In a modified version called Wing Loong II with improved performance characteristics, this aircraft is produced in Saudi Arabia and Pakistan".
If the information circulated in the last few hours by Russian and Chinese sources is confirmed, the world will no longer be the same.
Source: WarNews247 (27 Feb 2023) – China entered the war against Ukraine and NATO: Delivers PLZ-05 and MLRS AR1A artillery systems to the Russian Army! – Full List
RELATED: