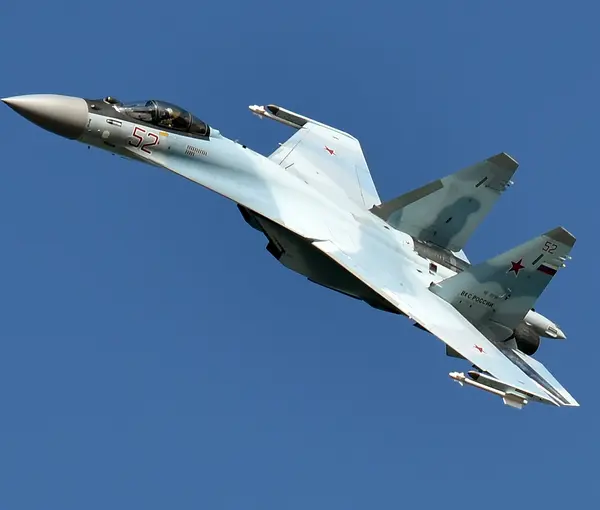 The Commander of the Iranian Army's Air Force has confirmed that the Islamic Republic is seeking to purchase Sukhoi Su-35 fighter jets from Russia.

Brigadier General Hamid Vahedi said on Monday that buying Su-35s is on the agenda of the Air Force but the country has no plans to buy Sukhoi Su-30s, both developed from Sukhoi Su-27 which was a Soviet-origin twin-engine supermaneuverable fighter aircraft. Su-35 is single-seat but Su-30 is a two-seat, multi-role fighter.

According to reports, the Army's Air Force needs at least 64 aircraft, 24 of which will come from Egypt's order which remained undelivered due to US pressure on Cairo.

Tehran-Moscow deals for drones, satellites and other aviation equipment have been increasing in recent months. Russia not only launched a satellite for Iran in August, but its personnel were also reportedly sent to train on Iranian military drones to use in Ukraine.

As tensions remain high between Washington and Tehran, the United States military said earlier in the day that it flew a pair of nuclear-capable B-52 long-distance bombers over the Middle East in a show of force, the latest such mission in the region as tensions remain high between Washington and Tehran.

The bombers took off from the Royal Air Force base at Fairford, England, and flew over the eastern Mediterranean, the Arabian Peninsula and the Red Sea on Sunday in training missions together with Kuwaiti and Saudi warplanes. Three Israeli F-16 fighter jets accompanied the American bombers "through Israel's skies on their way to the Persian Gulf," the Israeli military said, describing the country's cooperation with the US military as key to "maintaining aerial security in Israel and the Middle East."

Source: Iran International – Iran Confirms Bid To Buy Russian Su-35 Fighter Jets
Apocalypse 9:14 Saying to the sixth angel which had the trumpet, Loose the four angels which are bound in the great River Euphrates (Turkey; Syria; Iraq and Iran).

The Euphrates River begins in Turkey, flows through Syria and Iraq, joins the Tigris, and then becomes the Shat al-Arab waterway, that is the border between Iraq and Iran, over which they dispute, and empties into the Persian Gulf.