DGTV: The break between Germany and the United States begins! Deutsche Bahn suffers 'malicious sabotage'
Video Excerpt:

"Recently, two weeks after the explosion of the Nord Stream natural gas pipeline, the Crimea Bridge also exploded. Immediately afterwards, German railways were "maliciously damaged". Obviously, the destruction this time was again operated by the United States.

The latest news shows that the railway bridge of the Crimea Bridge has been reopened to traffic, and Russian President Vladimir Putin has signed an order on the 8th authorizing the Russian Federal Security Service to strengthen the protection of the Crimea Bridge and other facilities; as for the German railway, although traffic has been partially restored , but trains will continue to be cancelled and delayed. At present, the German police have launched an investigation into the incident."
Sabotage cause of massive train disruption in northern Germany, rail operator says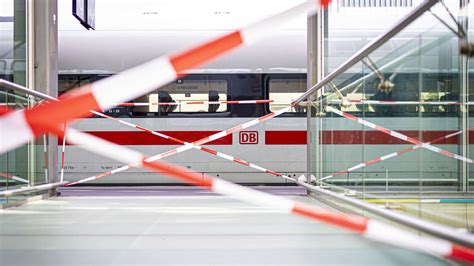 From DW – German rail operator Deutsche Bahn said on Saturday that intentional interference was the cause of disruptions in the train network in northern Germany.
"Sabotage to cables that were vital for train traffic meant Deutsche Bahn had to stop trains running in the north this morning for nearly three hours," Deutsche Bahn said.
The German rail operator said security authorities had taken over the investigation. There was no immediate information on potential suspects. Investigators, however, said the communications cables were cut at one location outside Berlin and another in the western state of North Rhine-Westphalia.
German Interior Minister Nancy Faeser said authorities "have to assume intentional acts" were behind the rail disruption as cables were severed at two locations.
Transport Minister Volker Wissing added, "It is clear that this was a targeted and malicious action."
What do we know about the rail disruptions?
Earlier on Saturday, Deutsche Bahn reported a "technical fault on the line" after trains in large parts of northern Germany were stopped.
"The reason for that is the failure of the digital train radio communication system," the company said.
Hours later, the Deutsche Bahn reported that the issue had been addressed, but further service cancelations and disruptions were still possible.
Cables for DB's communication network had been severed in two locations, unnamed security sources told Der Spiegel magazine. The magazine initially noted that it wasn't clear whether the cut was at the hands of a saboteur or if it was accidental damage due to construction work.
The latest disruption comes after reported acts of sabotage targeting the vital Nord Stream gas pipeline last month, which prompted NATO and the European Union to sound the alarm on protecting critical infrastructure.
SOURCE: DW – Sabotage cause of massive train disruption in northern Germany, rail operator says
---
Is the Deutsche Bahn Sabotage a Test Run?
Disconnected cables. The train sabotage in Germany may have been an experiment.
From Columbus Post – According to IT security experts, the targeted sabotage of Deutsche Bahn's cable network may have been a test run. "This could have been a test run to see the effects of such vandalism."
This is what Michael Wiesner, spokesperson for the Critical Infrastructures Working Group (AG CRITIS) told Funke Media Group newspapers (Monday Editions).
According to an AG Kritis spokesman and IT security consultant, the two severed cables in Berlin and Herne showed "this is a coordinated approach". Criminals would have had information about routing, GSM-R configuration and consequences of failure. "Either way, it indicates a high level of criminal energy and extensive preparation," Wiesner said.
In addition to a possible test run, Wiesner said a connection to the sabotage of the Nord Stream 1 and 2 gas pipelines or the destruction of the Crimean bridge is also conceivable. The timing may also have been apparently chosen because of major events such as the AfD demonstration in Berlin or the Bundesliga soccer game at the weekend.
This year, AG Kritis recorded an increase in cyber attacks, for example in the energy sector. "After the war in Ukraine, it has also become clear that armed conflicts are increasingly based on 'hybrid warfare,' meaning traditional operations supported by cyber attacks," Wiesner said.
Targeted vandalism at Deutsche Bahn brought train traffic to a standstill in large parts of northern Germany on Saturday morning. The railways stopped train services in Lower Saxony, Bremen, Hamburg and Schleswig-Holstein for almost three hours.
Source: Columbus Post – Is the Deutsche Bahn Sabotage a Test Run?
---
RELATED: The War On Germany Just Entered Its Hot Phase
Experts Claim UK/USA behind Nord Stream Attacks