TO THE FIRST GOLD COMMANDER – PUBLIC ORDER – ON THE ROCK OF HIS DEFENCE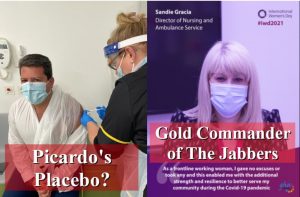 ---
4AM 25th December 2021

Dear Superintendent Field,

Good morning from Tony Farrell.

Shortly after your promotion to the rank of a superintendent, back in August 2020, I noticed you off-duty near Casemates. Offering my congratulations to you seemed appropriate way back then. Even though we had never previously spoken to each other, I recall well the occasion of wishing you all the very best in your then new and important role.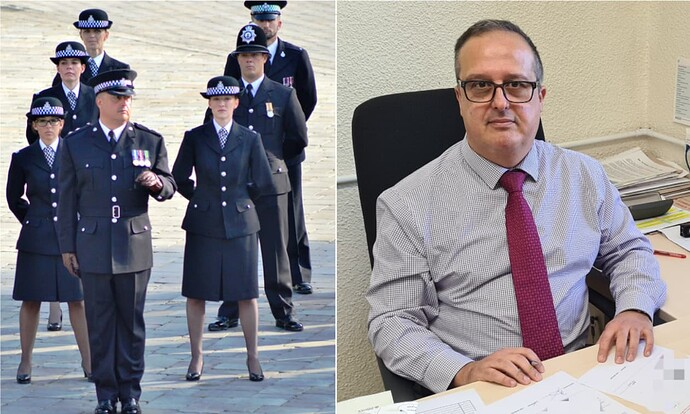 Accordingly, it might seem right and fitting for me to now once again declare congratulations are in order given your appointment as a Public Order Gold Commander, after your successful course completion at the UK Policing College at Ryton, while not forgetting your attendance in Glasgow at the satanically inspired United Nations COP 26 event. However, given a backdrop of a carefully planned world-wide cabalistic coup d'état, involving all manner of medical and psychological tyranny, all of which poses a real and present existentialist threat to humanity as we know it, I hesitate to prematurely congratulate you this time around, for fear that in these dark and dangerous times, the role you and your colleagues will be asked to play on The Rock may well turn out to be the equivalent of collectively sipping from the poisoned P£IZER chalice.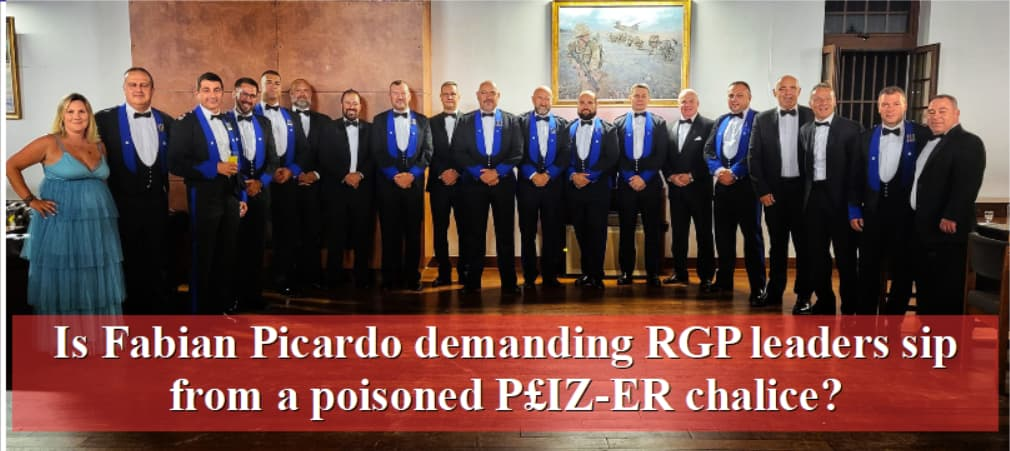 All too familiar with the Ryton venue myself, from my own final few days spent in the UK police service, where I experienced first-hand what I considered to be a totally inappropriate common purpose training course for UK Principal Intelligence Analysts, aimed squarely at indoctrinating them into acting out roles dishonestly and acting beyond their appointed jurisdiction, my attention is presently drawn to the important future public order role which you and your colleagues may well be asked to play here in Gibraltar in the midst of "THE TIME OF JACOB'S TROUBLE" – a time the likes of which neither you nor I will have ever before seen.

JEREMIAH
30:1 The Word that came to Jeremiah from the "I AM", saying,
30:2 Thus speaketh the "I AM" God of Israel, saying, Write thee all the words that I have spoken unto thee in a book.
30:3 For, lo, the days come, saith the "I AM", that I will bring again the captivity of My people Israel and Judah, saith the "I AM": and I will cause them to return to the land that I gave to their fathers, and they shall possess it.
30:4 And these [are] the words that the "I AM" spoke concerning Israel and concerning Judah.
30:5 For thus saith the "I AM"; We have heard a voice of trembling, of fear, and not of peace.
30:6 Ask ye now, and see whether a man doth travail with child? wherefore do I see every man with his hands on his loins, as a woman in travail, and all faces are turned into paleness?
30:7 Alas! for that day [is] great, so that none [is] like it: it [is] even the time of Jacob's trouble; but he shall be saved out of it.
30:8 For it shall come to pass in that day, saith the "I AM" Lord of hosts, [that] I will break his yoke from off thy neck, and will burst thy bonds, and strangers shall no more serve themselves of him:
30:9 But they shall serve the "I AM" their God, and My Well-Beloved their king, whom I will raise up unto them (Ezek. 21:26-27).

Without further ado then, please consider a handful of questions relevant to your new golden / yellow role for a time such as this.

SECTION 1 – FENDING-OFF THE SHOT?

I have often wondered whether your boss Richard Ullger somehow regrets tweeting the following, given what we are seeing unfold across the world with youngsters coerced into taking these experimental vaccinations.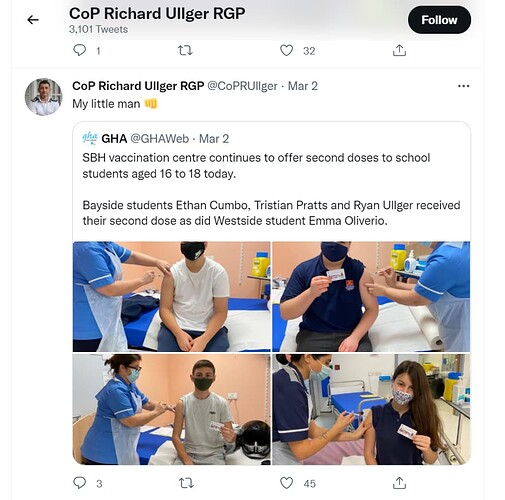 While I feel certain from experience gained from my own interactions with a variety of RGP officers, across all ranks, most RGP staff would have taken no pleasure in enforcing all the various government's Covid restriction measures here on The Rock during the lockdowns, and it has really baffled me as to why Covid Commendations were issued to any RGP police officer at all, let alone all of them. This is especially the case, when so many of the public you are here to serve, were suffering financially, psychologically, and physically, by the very enforcement measures and restrictions the RGP, as government foot-soldiers, were under orders to implement.

Police commendations should not be devalued in this way, and they should only be awarded for outstanding acts of policing. Commendations for carrying out acts of government directed police-state suppression of our freedoms, based on fearmongering, and fraudulent, false narratives which emanate from the lying lips of politicians and pseudo public health scientists, are inappropriate.

I recall an occasion earlier this year, when it was tweeted that 65 per cent of police officers in the RGP have already been jabbed. Notwithstanding the fact that Gibraltar's political leaders think it acceptable to promote the bare-faced lie that 100 per cent of Gibraltarian's have been jabbed, I suspect given your own well-publicised overseas travels this year, you yourself are one of those serving police officers who may have already succumbed to the double jab and boost. Sincerely though, I hope not.

On at least seven separate occasions, Richard and many of his staff were given clear and unequivocal messages and free analysis that something was terribly rotten on The Rock with respect to the "plandemic" and the genocidal cull at work. On one occasion, even Christ himself, demanded that the Commissioner take swift and decisive action and arrest the chief architects behind this most diabolical of scams, as it has been enacted out so far, on The Rock.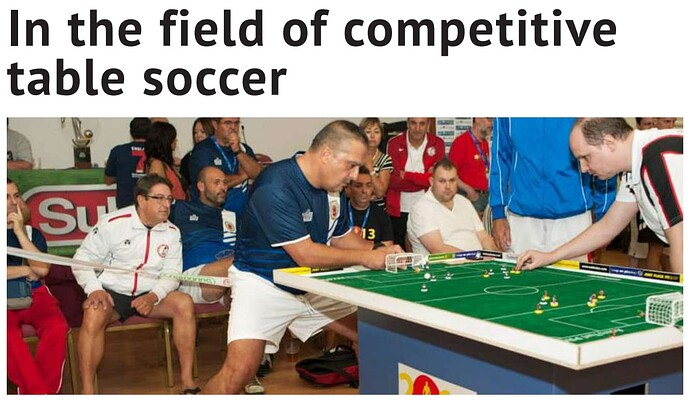 The image above shows you in action handling your "little man" goalkeeper in order to fend off the threat of a striker's shot. There is perhaps a serious point to be made here, and I suggest the image from yesteryear, has symbolic meaning in the here and now, far above and beyond a fickle-fingered game of competitive table football.

Please glance at the alarming images below. They show the consequences of physically fit professional footballers abjectly failing to fend off their threatened Covid-jab kill-shots.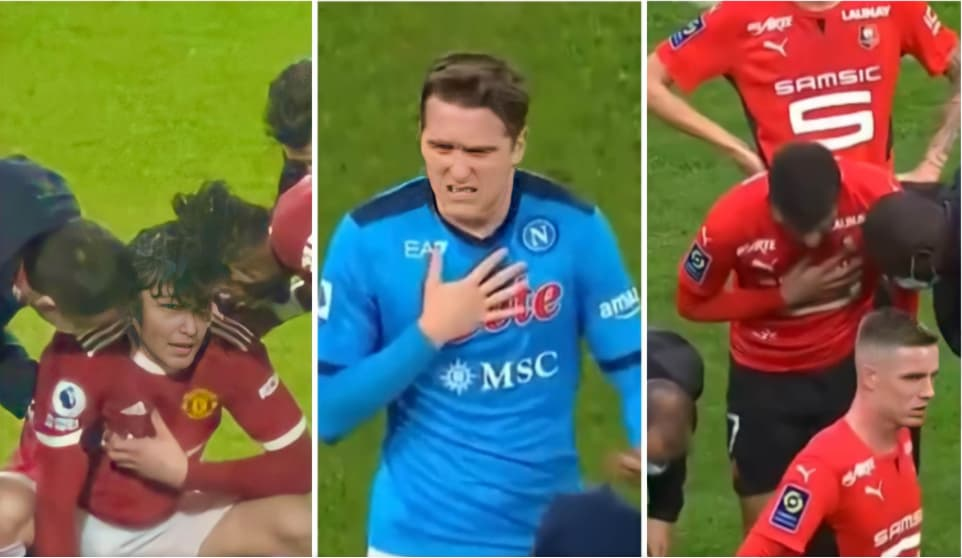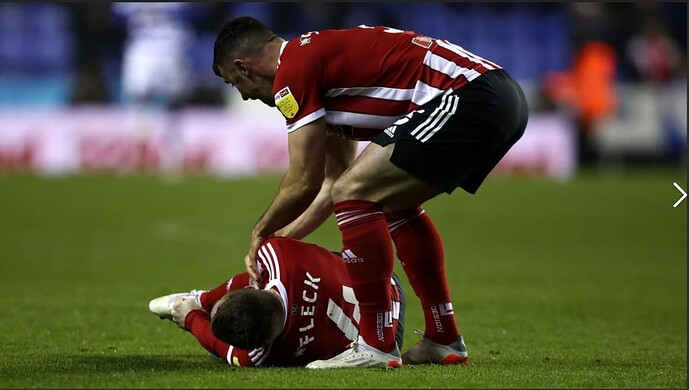 Please also listen to the highly articulate words of wisdom, from former England and Southampton legendry striker, Matthew Le Tissier, a lone dissenting voice on the world's most popular game, who still has balls to spare, and who has seemingly not mindlessly rolled up his sleeve, and not lost his mind.
Ex England footballer Matt le Tissier talking to Laura Anderson about the increasing number of footballers collapsing on the pitch. Take a look at how much Matt is speaking out!
So, my first searching question for you is this:

QUESTION No 1 – FENDING OFF THE SHOT USING MY LITTLE MAN

Would you consider bringing this article to the attention of The Police Commissioner, please, and discussing it with him?

We are trying to help him, and you. In so doing, please set aside some of your recent Ryton based police training for one moment, and read and digest the following three articles, as posted on the Defending Gibraltar Forum and / or the Freedom Gibraltar forum, quite recently.

Athletes Dropping Dead Or Collapsing After Jabs?

SHOCKER: COVID-19 vaccines have killed nearly twice as many children as the virus itself

The Pfizer vaccine reprograms both adaptive and innate immune responses

Are we supposed to believe this has nothing to do with the jabs… just a normal occurrence for otherwise healthy athletes. Did they take the jab in order to play? Avi Barot, 29, Saurashtra cricketer suffers cardiac arrest, passes away: Young Saurashtra cricketer Avi Barot dies after suffering cardiac arrest – The Hindu Abou Ali, 22, professional footballer collapses on pitch during game: Footballer, 22, awake but 'shocked' in hospital after collapsing on pitch [image] Fabrice NSakala Fabri…

For parents who are debating whether or not to get their kids vaccinated against COVID-19, one analysis of publicly available data reached a disturbing conclusion: The jabs may be killing twice as many children as the virus itself. This is according to Steve Kirsch, who made some calculations using data from the Vaccine Adverse Event Reporting System (VAERS) database. He began with the overall death toll from the virus in those aged 18 and younger. The reported figure from January …

SECTION 2 – NO STONE LEFT UNTURNED NORTH OF THE BORDER

QUESTION No 2 – The Royal Gibraltar Police's Great or Not So Great Destiny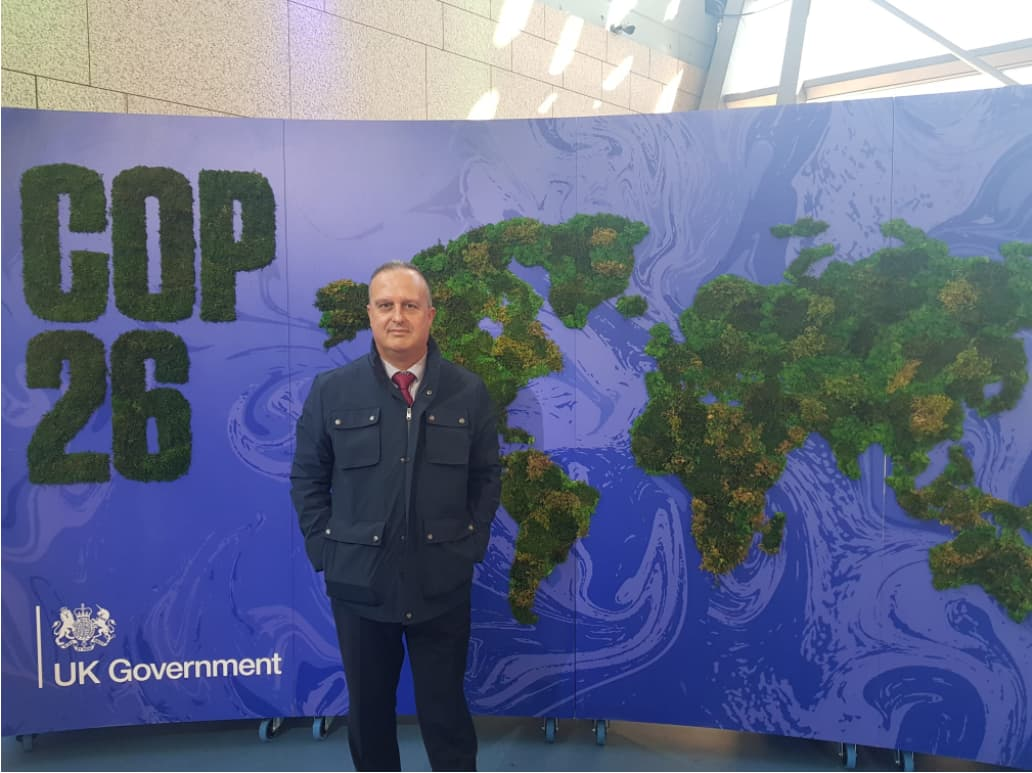 QUESTION 2 – Given your well-documented attendance as an observer at the United Nations Climate Conference (COP26) in Glasgow, please would you consider raising with The Commissioner, the authenticity or otherwise of these two photographs below, with a view to discerning how they relate to the soon to be realised destiny of the Royal Gibraltar Police?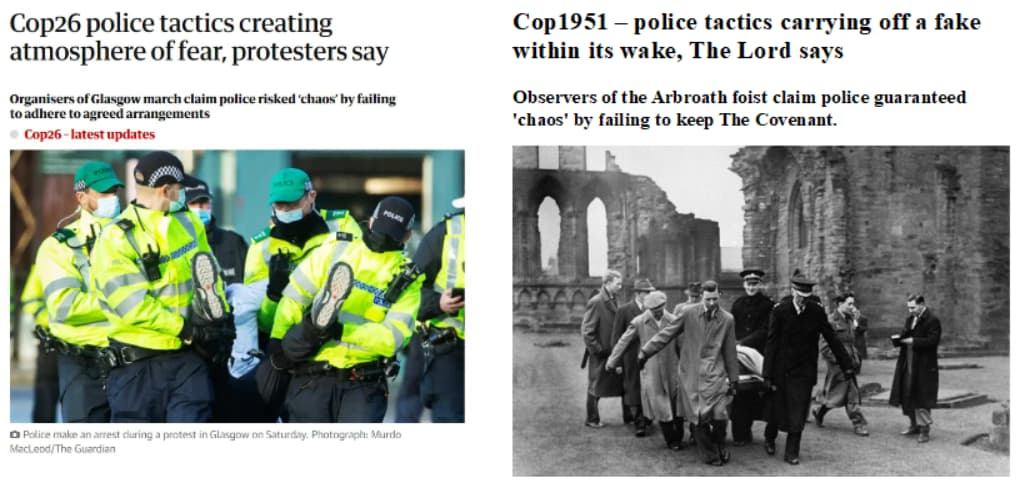 Is the too-hot-to-handle(?) fake British coronation stone/ "stone-of-destiny" being palmed off?

Fewer visitors at its new destination – than Edinburgh – and in a lock-tight building? Hoping the embarrassment will go away? BBC "Geological testing revealed the stone was quarried at Scone, just outside Perth." The real "Palestine Porphyry" Coronation-Stone/ Stone-of-Destiny was Patriarch Jacob's Pillar that he slept on at Luz, which is still hidden in Scotland somewhere (See it also mentioned in this exposé YOU ARE A SLAVE – Rejection of God's Authority by the Courts & Crown (Scotland).

On This Day: 25 December 1950

The Lia Fail – Bethel Stone In the early hours of Christmas morning (clue) in 1950, the Lia Fail (Stone of Destiny) was removed from Westminster Abbey by four Scottish Nationalists:- Kay Matheson, Ian Hamilton, Gavin Vernon and Alan Stuart, and taken back to Scotland, with the assistance of two new members of the team: Johnny Josselyn and Bill Craig. Big Ben struck 4 a.m. as Kay Matheson drove the Anglia into a lane at Palace Yard by the Abbey. Ian Hamilton parked the known car on nearby Mill…

SECTION 3 – DEEP STATE DOWN UNDER

From the northern parts of The British Isles, to the heated deep-state Down-Under in Australia, I got to wondering if your Police College Trainers at Ryton somehow mentioned this below.

Police Brutality Escalates Under the Cover of COVID

From Lockdown to Police State: the "Great Reset" Rolls Out – Coming to your neighbourhood, if you don't stop them, now

QUESTION 3 – Which side of the fence will the Public Order Gold Commander of the RGP come down on, when the going gets tough this dark winter, as it surely will? Will you be one of Fabian's flickers, plunging the people of Gibraltar further towards Klaus Schwab's and Anthony Fauci's Great Reset, or will you and The Commissioner lead The RGP and people of The Rock towards The Great Reject?

SECTION 4 – LONDON'S BURNING

In the weekend prior to when the Pagan Yuletide season peaks on 25th December 2021, the masked-up police in Westminster came under siege in the evening from protesters opposing the UK Government's draconian measures regarding the Covid kill-shots.

Xmas parties aside, you would do well to research for yourself exactly what happened in and around Westminster, close to No 10. But please don't rely on the GBC, The BBC, or even Cressida Dick's Metropolitan Police to tell you the truth on this. They will remain deathly silent. Turn instead to local community intelligence gifted to you via The Freedom Gibraltar posts, where excellent reporting coverage was provided from those with eyes to see The Truth. The Truth will also set you and the RGP free, too, if you seek it out.

QUESTION 4 – To what extent do you think that the besiegement of the cops in Westminster was orchestrated by police-state sponsored agent provocateurs? Did you cover this policing and political tactic on your Gold Commander Public Order Course?

COVID-19: Anti-vax protests see thousands descend on London to demonstrate against latest virus restrictions

Demonstrators shouted "shame on you" as they clashed with police – with some officers suffering minor injuries while escorting a police motorcyclist through the area.

SECTION V – FIVE WARRANTS AND A TRIBUNAL

The image below from yesteryear, shows us watching you, watching me at the fraudulent satanically inspired seasonal Yuletide celebrations orchestrated by The Church of Rome here on The Rock.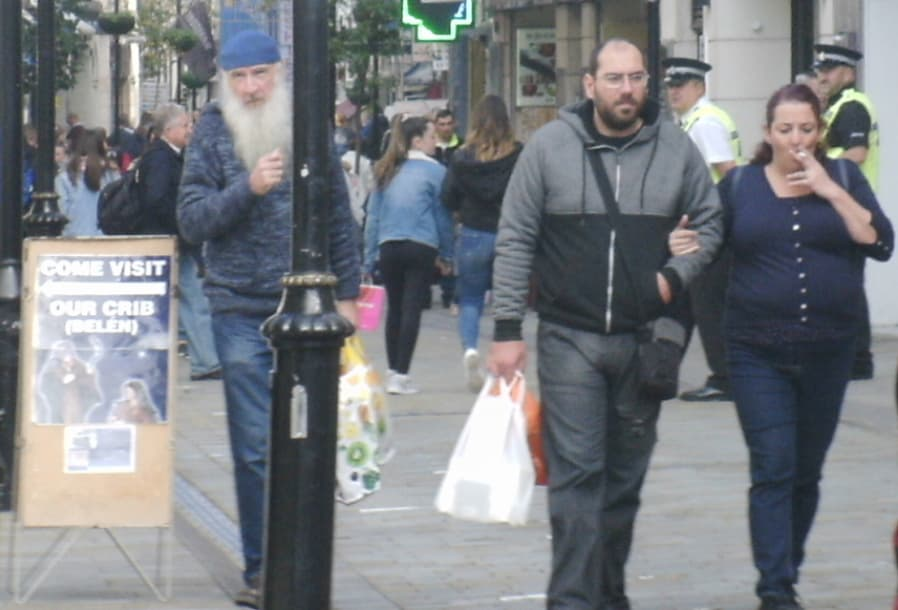 QUESTION 5 – If I were prepared to pop into the reception at New Mole House over the festive Xmass season, would you and / or Richard be willing to meet with me, in order to learn more about the RGP's destiny, without resorting to unlawfully arresting me for the so called "crimes" of previously breathing God-given fresh air unimpeded?

Yours Sincerely

Tony Farrell

P.S. My boss, CHRIST, asked me the following pertinent question.

Do I really expect to get an honest answer from the superintendent to this last question, given we know the police are trained to lie?

My reply to Christ was thus.
Dear Lord,

It is incumbent on police officers of all ranks to uphold the principles of honesty and integrity, just like it was incumbent on police officers in South Yorkshire Police, eleven years ago, to do likewise. Back then in 2010, the police service abjectly failed to uphold their own Peelian principles, and as a consequence, I was dismissed from the UK police service. That was for refusing to peddle government lies over the bogus terror threat construct. My boss back then, of a similar rank and role to the RGP's current first Gold Commander of Public Order, knew and even admitted to me privately, that what was being asked of me was to spin a completely false narrative as an intelligence analyst. Is the Royal Gibraltar Police any different from the infamously corrupt South Yorkshire Police?
Intelligence suggests you may well be a Liverpool supporter. If so, just look at the trailer of the ongoing cover-up of the planned Hillsborough Disaster of 15th April 1989, and the subsequent wicked role played by the UK police service and the established powers that be.

Watch The Hillsborough Ripple Effect

Sincerely, I hope the RGP are different from South Yorkshire Police, and that you as Gold Commander are different from my former Director of Intelligence / Head of Public Protection, whom I reported to at the time of my dismissal. He knew the truth about the 7/7 London Bombings, but was sadly too yellow to act upon it. If the Gold Commander of the RGP is not similarly yellow, I would respectfully ask him to reply, and grant me my request for a meeting, without triggering an automatic arrest in relation to me previously breathing the God-given fresh air of Gibraltar unimpeded.
---
This post is an adaption of Tony Farrell's post on Defending-Gibraltar.net (25 December 2021).