The following feedback was sent via an email to Inspector Sean Picton of the Royal Gibraltar Police, after his appearance on the GBC News, following the introduction of a curfew on The Rock.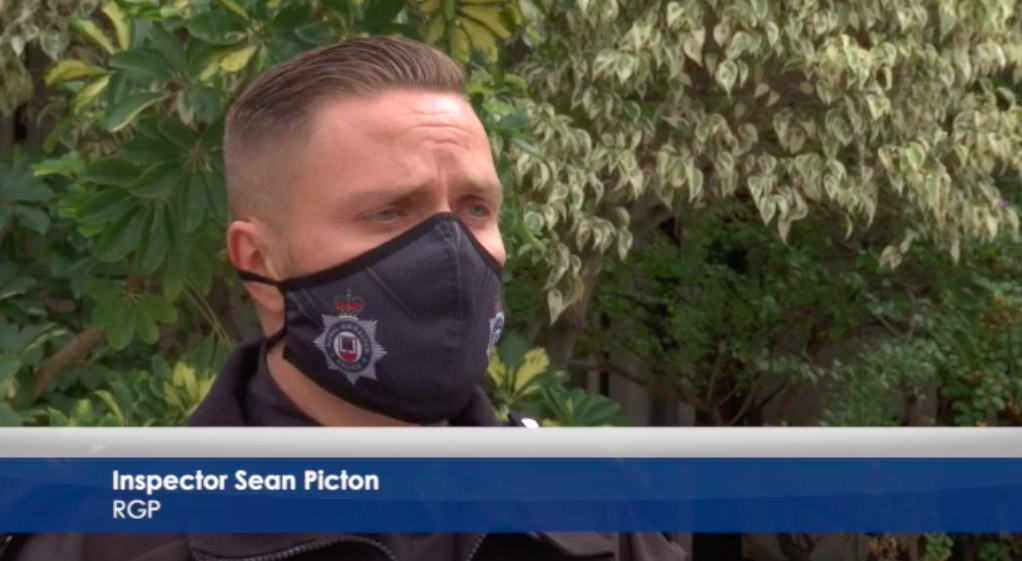 Dear Sean,

Good morning and good wishes.

Yesterday, I watched with interest your interview with the GBC News: Two individuals fined £100 each for breaching newly introduced 10pm – 6am curfew

What the RGP are being asked to do here by their paymasters is utterly astounding. The expression 'You can't polish turd' comes to mind, and the implementation of a CREEPY CURFEW in Gibraltar really is beyond the pale. Nothing good can be said of it. It's evil, and it's utterly insane.

From my vantage point, I would go so far as to condemn it as the beginning of THE NAZIFICATION OF GIBRALTAR.

I read the first YouTube comment posted of your interview. While it was most certainly not mine, I warrant, it just about sums things up in a nutshell, and I would add, nolonger is this policing by consent.
First Comment on YouTube

'This is total madness on a scale of stupidity that I cannot believe for something that's basically FLU god help us all the lunatics have truly taken over this world I can't say more of what I truly know because Y/T will 100% remove my post.'

The ongoing biased, one-sided, and uncritical GBC/RGP/Richard Ullger roadshow is fast making the police and media here look a laughing stock, and the almost incessant police rhetoric is riling an awful lot of lesser brainwashed folks on The Rock.

Below is correspondence previously copied into another front-man, often of late rolled-out before the GBC cameras – Alex Enriles.

The correspondence originates from a Woolyback from Widnes.

It's already been sent to about 70 of your work colleagues around 25th December 2020, and so after watching your interview, and realizing that you were not included on my original list, I did not want you to miss out. Hopefully, you might get a much more advantageous vantage point after reading and digesting the content of a post-arrest statement of a most unusual kind.

With respect, I would urge you to read the statement from the link below. These are very strange times and policing, both here on The Rock, and also back in the UK, stands at a crossroads. Given the current direction it is on, it seems to be rapidly reaching a Peelian Point of No Return.

I really do hope that the RGP Rubicon has not yet been crossed, but that time may fast be approaching, sadly.

Alright, Lar!

Tony Farrell
Former Principal Intelligence Analyst South Yorkshire Police
---
The Arrest of Tony Farrell

Dear Alex,

This Statement of Truth (70 points) regarding my arrest on 20th of November 2020, may be of interest, especially as it's appeared today on the Defending Gibraltar website. Thank-you.

Tony Farrell Fights To Set Gibraltarians Free

Farrell is sending this Statement of Truth to the local authorities. STATEMENT OF TRUTH OF Anthony of the Farrell Family V THE FAKE REGINA QE2 Download a PDF of the below Statement of Truth Tony Farrell Arrest 201120 final.pdf (75.6 KB).

Best wishes
Tony
---
This post is an adaption of Tony Farrell's post on Defending-Gibraltar.net (30 December 2020)