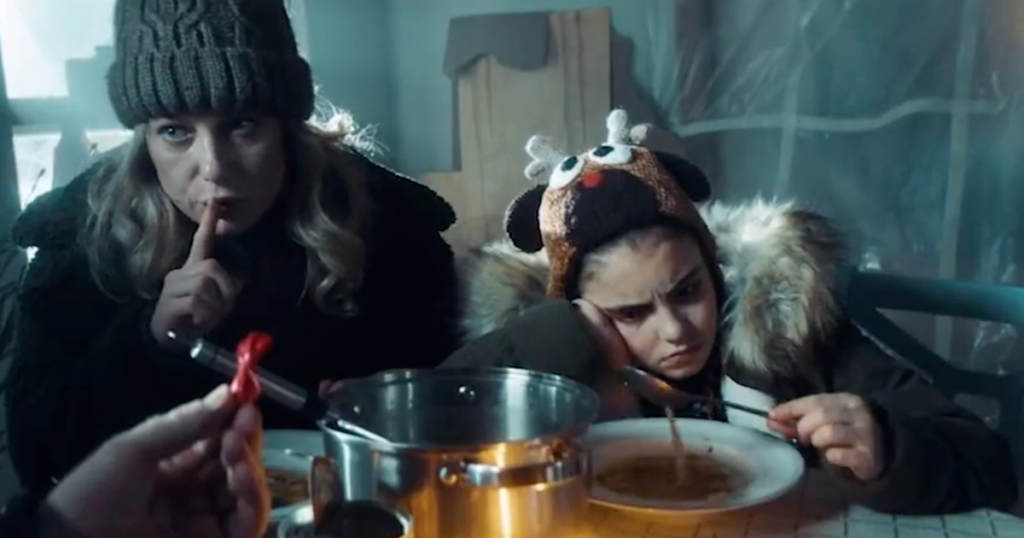 Russia Today releases a video warning to Europeans who continue to support Ukraine –
They will eat their pets next Christmas.
This Russian Public Service Announcement to the citizens of Europe is VERY serious and in line with Bible prophecy. So, you NEED to take it VERY seriously, especially as, contrary to my advice over the years, all food has to be imported into Gibraltar, because against my advice none is grown in Gibraltar.
Years ago I warned you of this and that you NEEDED to start growing food in every square inch possible, for such a time as this that is coming.
Of course, like everything else I have warned you about, I have been ignored.
I suggested converting the botanical gardens into food growing instead of silly non-edible plants to look at.
I suggested that Alameda Gardens be used to grow vegetables, and the Victoria Stadium be used for growing food as well, instead of playing sports that help no-one except to boost egos, instead of crucifying them daily.
Enoch 66:9 Their spirits shall be full of SPORT, that they may be judged for their bodies (1 Tim. 3:8); because they have denied the Lord of spirits, and although they perceive their condemnation day by day, they believe not in His name (Rev. 20:15).
66:10 And as the swelling of their bodies (and ego) shall be great, so shall their spirits undergo a change for ever.
66:11 For no word which is uttered before the Lord of spirits shall be in vain (Isa. 34:16).
66:12 Judgement has come upon them, because they trusted in the sport of their bodies, and denied the Lord of spirits (by so doing – 1 Tim. 3:8).
Instead of planting edible fruit trees, in obvious defiance of my advice, the arrogant politicians in government foolishly planted Seville bitter orange trees, that no-one eats from.
Always, your politicians have ignored my advice and done the OPPOSITE for their master – Satan (The OPPOSER).
Isaiah 3:12 [As for] My people, children [are] their oppressors, and women rule over them. O My people, they which lead thee cause [thee] to err, and lead thee astray, to thy destruction.
3:13 The "I AM" standeth up to plead, and standeth to judge the people.
3:14 The "I AM" will enter into Judgment of the elders of His people, and the princes thereof: for ye have eaten up the vineyard; the share that belongs to the poor [is] in your houses.
3:15 What mean ye [that] ye beat My people to pieces, and grind the faces of the poor? saith the "I AM" Lord of hosts.
I have been advising you, in my present incarnation, for at least 30 years, and have been continuously ignored and rejected, to your own detriment.
You NEED to NOW reverse that and start planting food crops in every square inch available, including on rooftops and in window-boxes, BEFORE it is TOO late. My Disciples can advise you what to plant and how to nurture what you have planted, and when to harvest the produce, IF you ask.
Luke 6:20 And he lifted up his eyes on his disciples, and said, Blessed [be ye] poor: for yours is The Kingdom of God.
6:21 Blessed [are ye] that hunger now: for ye shall be filled. Blessed [are ye] that weep now: for ye shall laugh.
6:22 Blessed are ye, when men shall hate you, and when they shall separate you [from their company], and shall reproach [you], and cast out your name as evil, for the Son of Man's sake.
6:23 Rejoice ye in that day, and leap for joy: for, behold, your reward [is] great in heaven: for in the like manner did their fathers unto the prophets.
6:24 But woe unto you that are rich! for ye have received your consolation.
6:25 Woe unto you that are full! for ye shall hunger. Woe unto you that laugh now! for ye shall mourn and weep.
6:26 Woe unto you, when all men shall speak well of you! for so did their fathers to the false prophets.
You have now been WARNED yet AGAIN.
It's NOW time to take HEED.
Peace be upon you,
Christ.
---