by Raphael
Dear Charles Phillip Arthur George Battenberg/Windsor
I hope this letter finds you well and in good spirit.
I write to you in support and line with The Royal Decree by Crown Prince Michael (Christ who is in a new body with a new NAME JAH in His second coming ) to come and kneel before the Anointed and True King of The British Throne, and surrender His Crown to Him at St Michael's Cave at Rock of Gibraltar on 22 April 2023.
I encourage you to take this bold step, not only to save yourself, but the entire British people and hopefully the rest of the world from the coming WOES.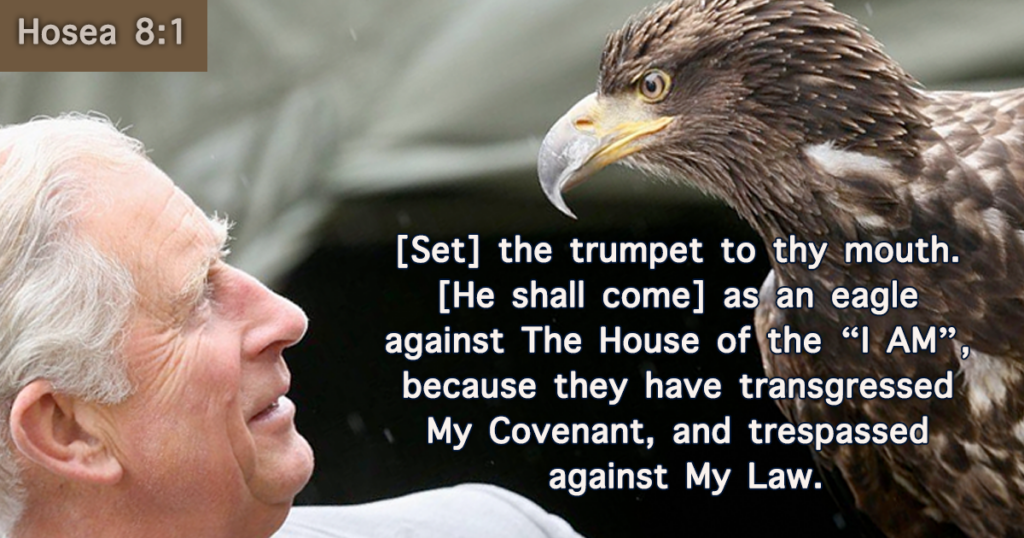 He, Prince Michael (Christ) is the Only One who can bring True Justice, Freedom and Peace to the entire world.
Isaiah 9:6 For unto us a child is born, unto us a son is given: and the GOVERNMENT shall be upon his shoulder: and his name shall be called Wonderful, Counsellor, The mighty God, The everlasting Father, The Prince of Peace.
9:7 Of the increase of [his] government and peace [there shall be] no end, upon the THRONE of David, and upon his kingdom, to order it, and to establish it with Judgment and with Justice from henceforth even for ever. The zeal of the "I AM" Lord of hosts will perform this.
Micah 4:1 But in the last days it shall come to pass, [that] the mountain of The House of the "I AM" shall be established in the top of the mountains, and it shall be exalted above the hills; and people shall flow unto it.
4:2 And many nations shall come, and say, Come, and let us go up to the mountain of the "I AM", and to The House of the God of Jacob; and He will teach us of His Ways, and we will walk in His paths: for The Law shall go forth from Zion, and the Word of the "I AM" from Jerusalem.
I pray and hope you understand.
Thanks.
Raphael
This letter has been added to Crown Prince Michael in Gibraltar.