by DP, a follower of The Way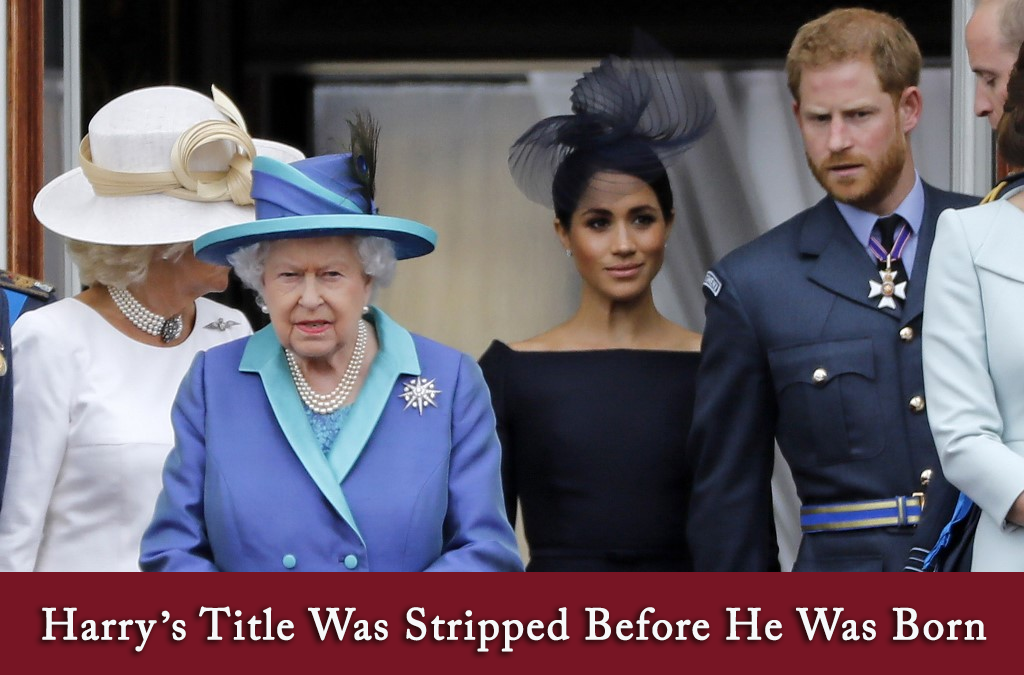 Dear UK MP Rachael Maskell and Isle of Wight MP Bob Seely,
Thank you for your call to strip Harry and Meghan of their royal titles; but you are too late. God's done it for you.
Save Britain Asks: Should Meghan and Prince Harry's Titles be Removed? – Labour MP Rachael Maskell has proposed legislation that would give parliament the authority to depose members of the Royal Family. Royal author Angela Levin has claimed the bill would be "explosive" for King Charles to remove the titles from his son, Prince Harry and Meghan Markle after they have spoken out against the Royal Family. While the Bill, proposed by the MP for York, was initially intended to deprive the Duke of York of his titles, there have since been calls to deprive the Duke and Duchess of Sussex of theirs as well.
Member of Parliament Plans Bill to Strip Harry and Meghan of Titles – Bob Seely, who represents the Isle of Wight in the House of Commons, believes that the woke couple who abandoned their public duties to pursue activism and public duties years ago now, have forfeited the right to royal status with the publication of the series. The big-headline Netflix documentary has been criticised for trashing Britain as a hub for racism and slavery, cast Brexit and scepticism about immigration in a negative light, and featured an anti-Commonwealth professor who has denounced the late Queen as someone who "decided she wanted to be a figurehead for white supremacy and reap all the rewards".
God stripped Harry's title, and subsequently Meghan's, by not allowing Elizabeth to be seated on the real British Throne – Jacob's Pillar Stone – The Throne of David. Harry; his wife; his sibling; his dad; uncles; cousins etc.; were all stripped of titles in 1950, when the Throne was removed from Westminster Abbey on Christ-mas Morning, so that Elizabeth could not be crowned upon it, and was thus NEVER the Lawful monarch.
Please read this article that explains why Elizabeth was stripped of any real claim to the title even before her coronation:
Thank you.
DP, a follower of The Way.
cc. Henry Charles Albert David Battenberg/Windsor
Charles Philip Arthur George Battenberg/Windsor
This letter has been added to Crown Prince Michael in Gibraltar.